Solea Hotels and Resorts make a great first impression. The hotel appears to be very expensive, especially when viewed on booking websites, but there are special deals available on special occasions. Mytourguide.ph's visit to the resort is condensed into one day and one night, but it is well worth it.
LOCATION
Alegria Barangay Road, Mactan Island, Cebu, Philippines, 6017
The property is conveniently located near Mactan International Airport. It is also easily accessible from Cebu City by car or taxi, which will take between 30 and 45 minutes depending on traffic.
CHECKIN AND CHECKOUT
Checkin at 3 PM, Checkout at 11 PM
Do not arrive too early, as rooms may not be available right away, especially on weekends or holidays. It's a good idea to arrive at the hotel 30–45 minutes before 3 p.m., as guests may rush to register. Expect a lively atmosphere because the resort is open for day use.
The registration process is simple, but you'll need internet access on your phone to forward the confirmation letter if you booked online but didn't print it.
Checkout is too early but also simple. If you want to extend your adventure, you can leave your luggage at the front desk for safekeeping.

PROPERTY VIEWS AND FACILITIES
Solea Hotel and Resorts has 3 sections: Solea Palm, Solea Mactan, and Solea Seaview. The property is huge, and one day may not be sufficient to explore and enjoy every nook and cranny.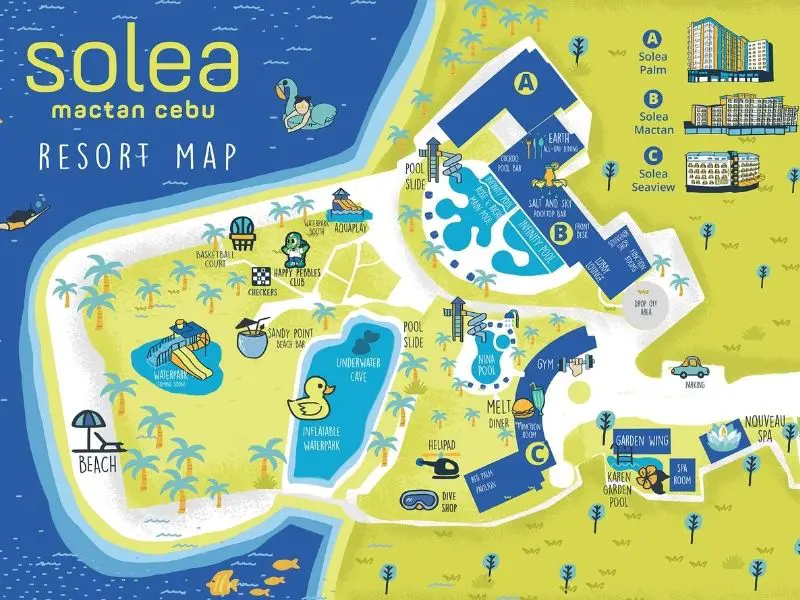 The interior design provides a luxurious feel and is ideal for relaxing or taking photos. There are four large function rooms that can accommodate up to 300 people, as well as three outdoor function areas that are ideal for celebrations and parties. There is also a spa that offers oil massage, facials, body scrubs, and body wraps, as well as a gym and a VIP lounge.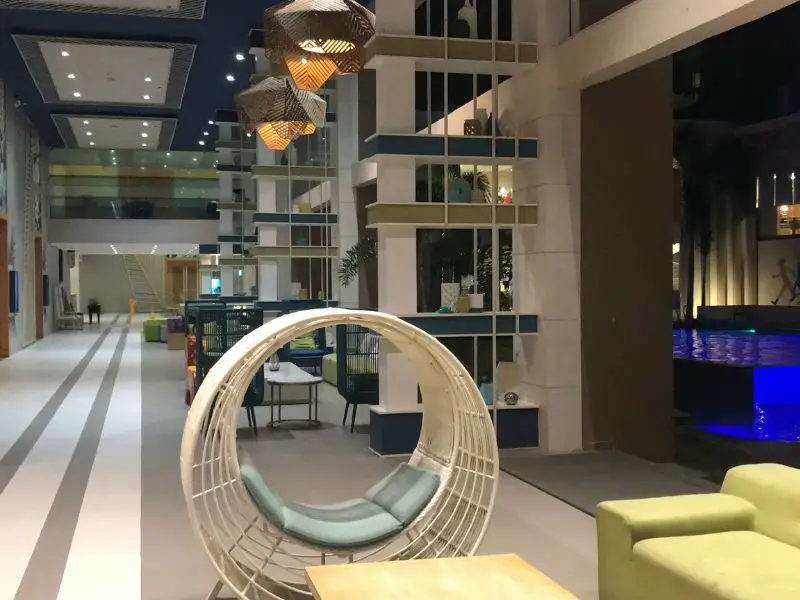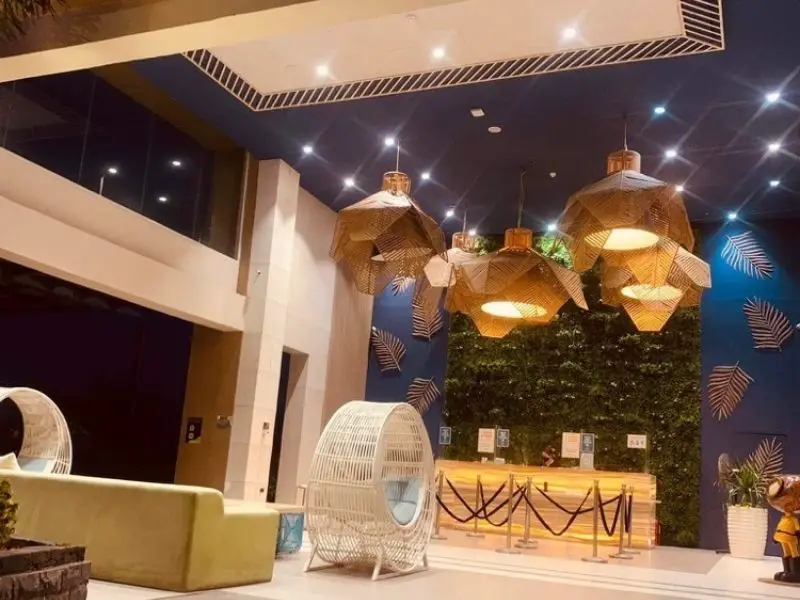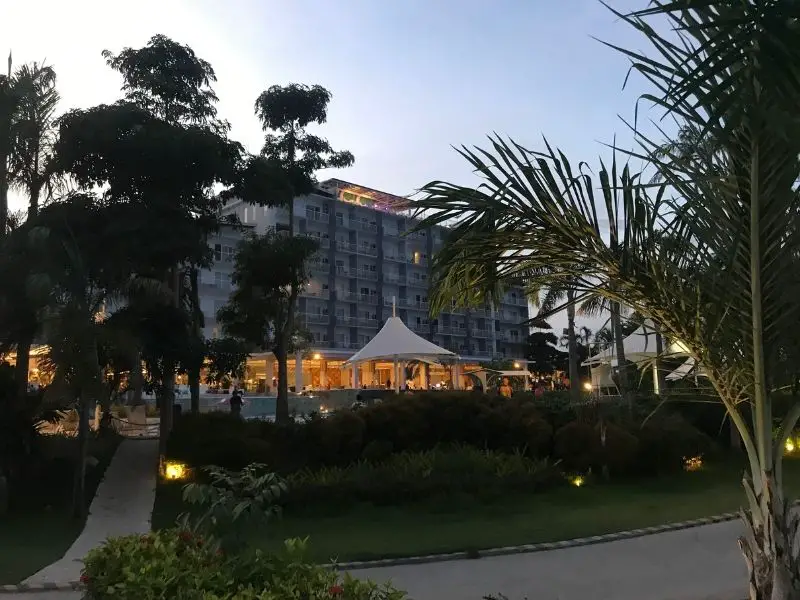 The pools are enormous! There are eight of them and more may be added in the future. 2 infinity pools, 2 main pools, a garden pool, a chidren's pool, a lagoon and a waterpark.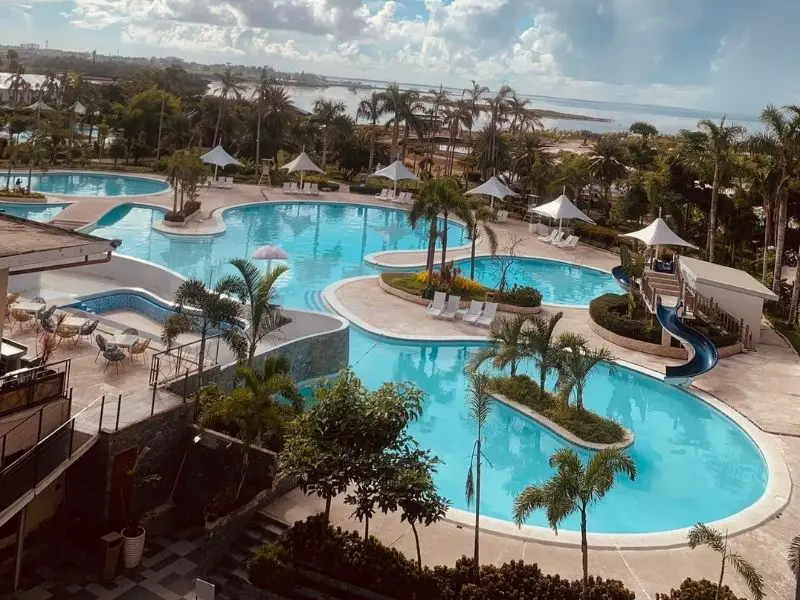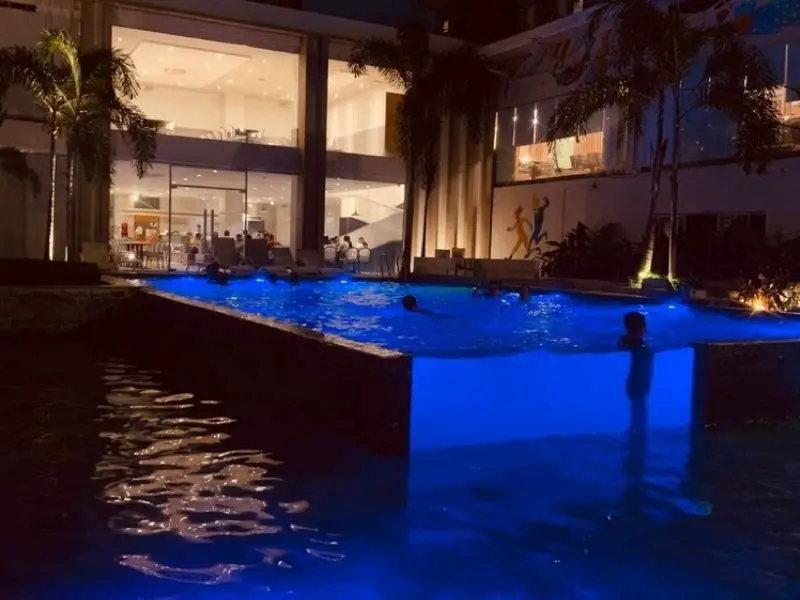 The children's pool is fantastic, with visually stunning interactive play elements that keep children entertained while they splash around. No child will be able to resist the pool's water playground with slides!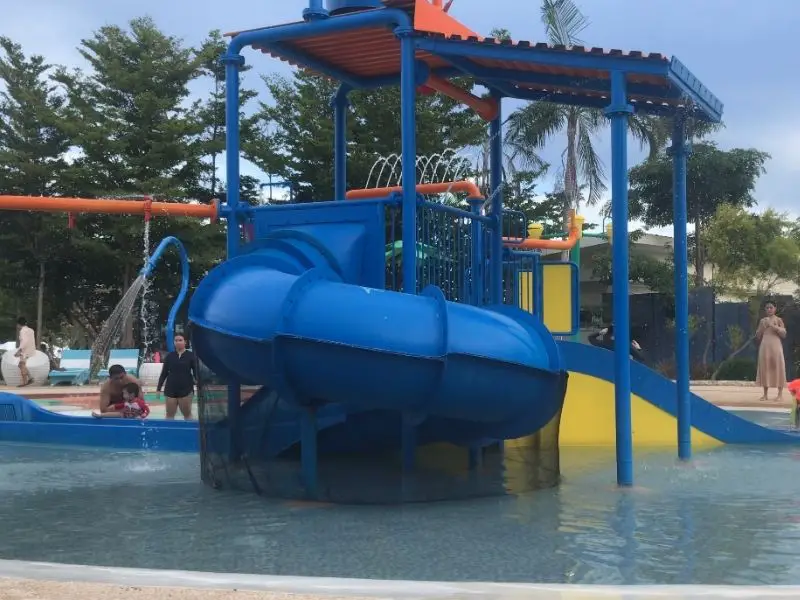 There are many activities available, including Frisbee, Soaker, Bicycle, Hover Board, Waterpark, Kayak, Basketball, Volleyball, Badminton, Table Tennis, Football, Air Hockey, Billiards, Basketball Arcade, Darts, Chess, Boggle, Karaoke, Online Games, PS4, Nintendo Switch, Card Games, Indoor Playroom, Mini Library, Board, Games, Crossword game, Monopoly, and Poker.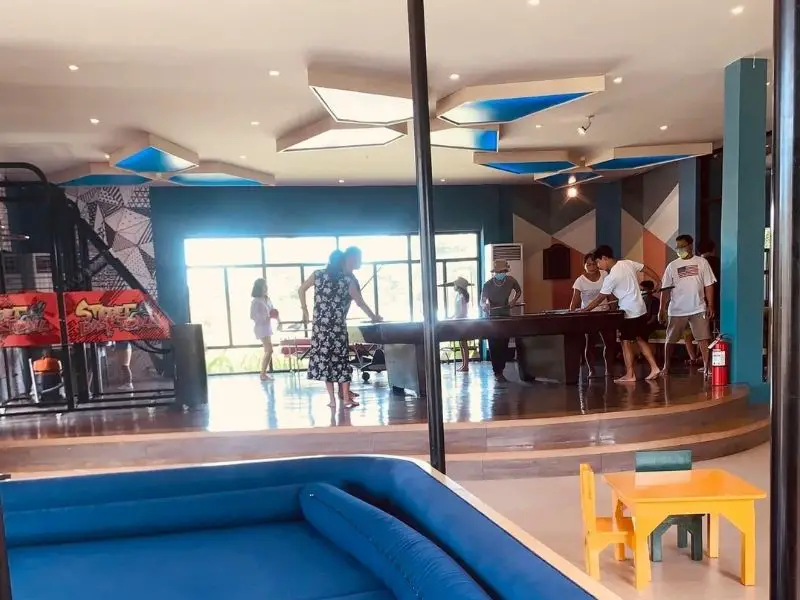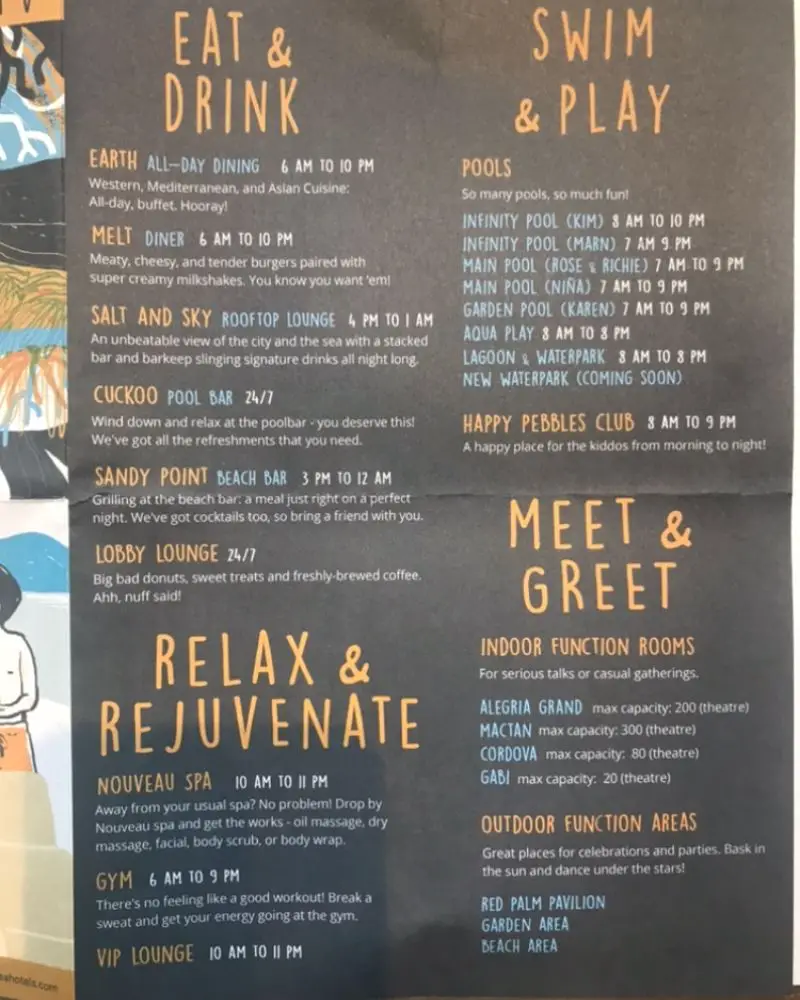 The resort also provides airport transportation, car rental, laundry, in-room dining, and massage services on demand.
FOOD
There are so many cuisines available, including Western, Mediterranean, Asian, and others.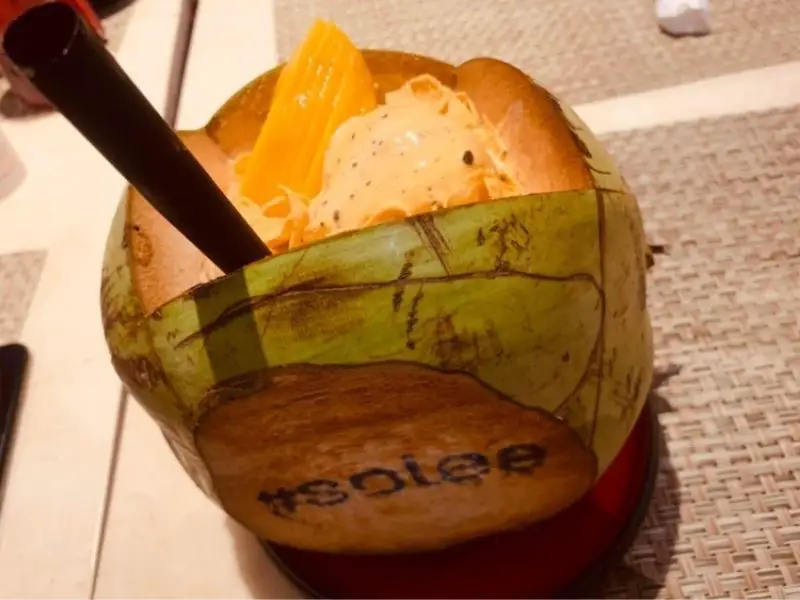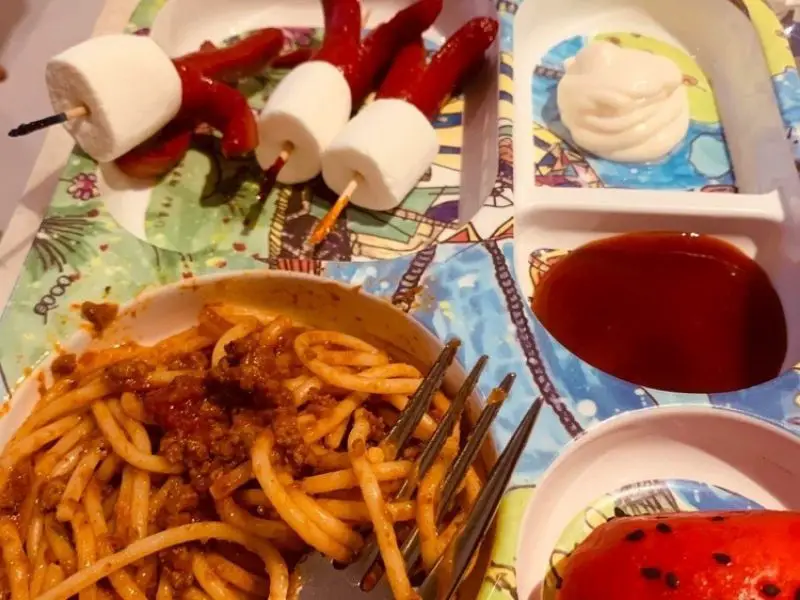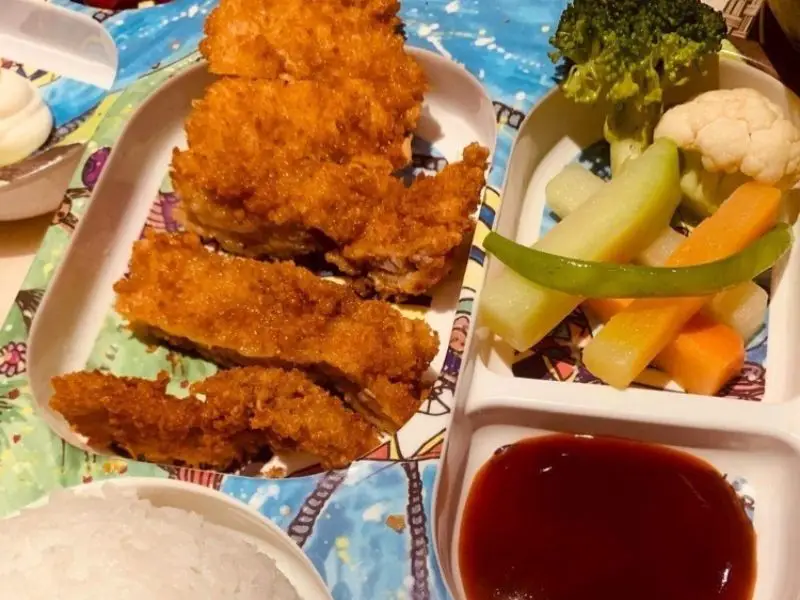 ROOMS
The room is fully equipped. Air conditioning, a flat-screen TV with cable channels, free WiFi, a telephone, a wardrobe, linens, spring beds, slippers, a hot and cold shower, and towels are all provided. Balcony, Minibar, Sitting Area, Refrigerator, Electric Kettle, Dryer, and Safe are all included.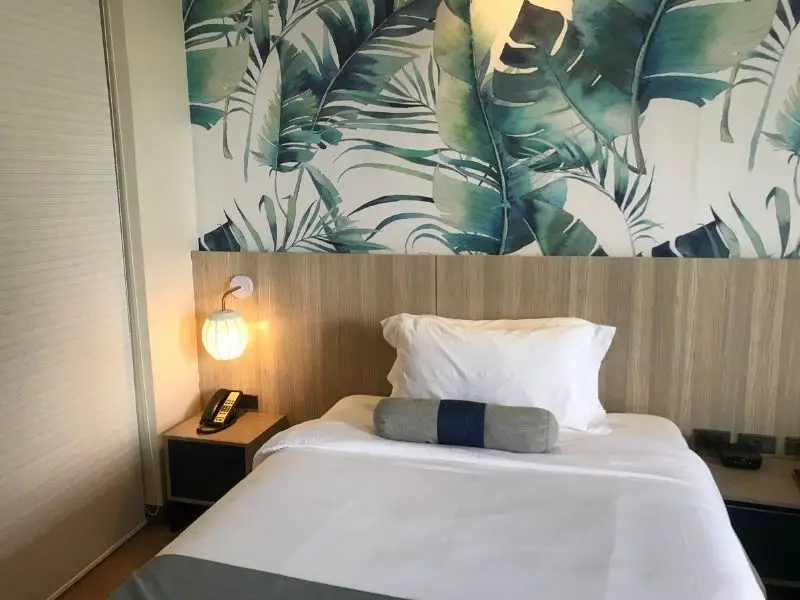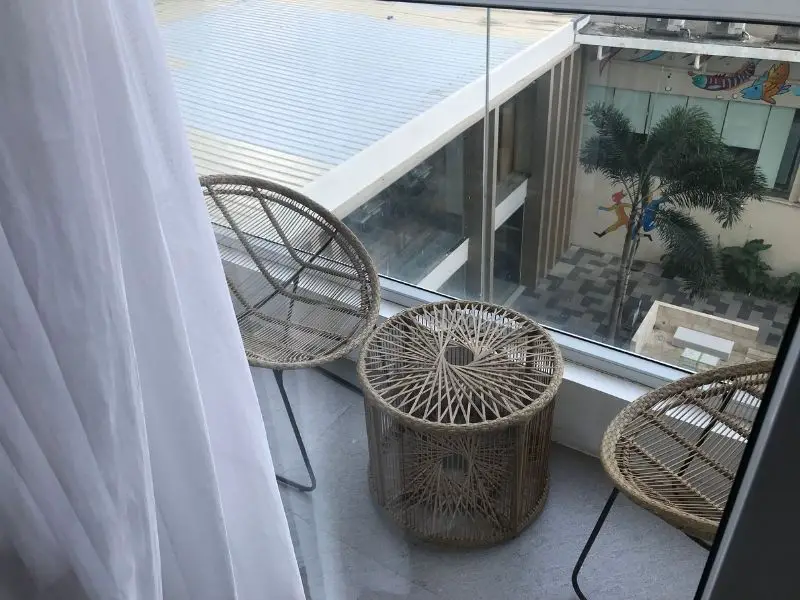 PRICE
As low as P4600 per night with cashback at Agoda.
Despite its luxurious appearance, the hotel offers reasonable hotel rooms. Mytourguide.ph went on Father's Day, when there was an Agoda deal for a Pool View Room for P4,500 per night that is good for two adults and two children. There are even more cheap alternatives for no-frills options.
CHECK RATES:
Find the area of the property that best suits your needs by refering to the map above then click one of the links below to view the rooms.
Solea Mactan Resort
Solea Palm Resort
Solea Seaview Resort
VERDICT
Solea Mactan Resort is unquestionably a must-visit if you want to spend a memorable vacation with your family or friends. Despite its grandiose appearance, the resort is not the most luxurios and expensive as one might expect. The service is satisfactory, but it can be improved. The resort's weak points are late check-in and early checkout.
The resort's large pools, particularly the main pool and the children's waterpark, are a highlight. The large property area with numerous facilities and activities is worth exploring.
The best thing about this resort is the excellent value for money. There are available discounts, and even at full price, it is well worth a visit.
RESERVATIONS
Special Offers!
Mytourguide.ph's visit to Solea Mactan was a holiday with a P4500 per night offer. The room can accommodate two adults and two children under the age of twelve.
Refer to the map above to find the best location on the property for your preferences, or click on the links below to explore the rooms.

Solea Mactan Resort
Solea Palm Resort
Solea Seaview Resort
---
Visit the beautiful Tawi-Tawi and immerse yourself in its rich culture and captivating sights. From paradisaical beaches to stunning mountains, we have your ultimate travel guide to help you make the most of your trip. Discover the best of Tawi-Tawi.

---
---