Solea Hotels and Resorts make an unforgettable first impression. Upon arrival, guests are greeted with a warm welcome and a sense of luxury that permeates every aspect of the hotel. However, the hotel's seemingly high cost on booking websites may initially deter some travelers. But, special deals and packages are available for special occasions, making the experience more affordable.
Mytourguide.ph recently visited the resort and condensed our stay to one day and one night. Despite the shortened timeframe, the experience was well worth it. The resort's impeccable service, world-class amenities, and picturesque location left a lasting impression. The resort boasts an array of activities, including water sports, spa treatments, and guided tours, ensuring that there is something for everyone.
The accommodations at Solea Hotels and Resorts are also top-notch, with spacious and elegantly decorated rooms and suites that offer breathtaking views of the surrounding landscape. The restaurants on the property serve a variety of cuisines, from traditional Filipino dishes to international fare, all prepared with the high quality ingredients.
Overall, Solea Hotels and Resorts offers a truly luxurious experience that is sure to leave guests feeling pampered and relaxed. While the cost may seem high at first, the special deals available on special occasions make this an affordable option for those seeking a high-end vacation.
LOCATION
Alegria Barangay Road, Mactan Island, Cebu, Philippines, 6017
The property is conveniently located near Mactan International Airport. It is also easily accessible from Cebu City by car or taxi, which will take between 30 and 45 minutes depending on traffic.
CHECKIN AND CHECKOUT
Checkin at 3 PM, Checkout at 11 PM
Do not arrive too early, as rooms may not be available right away, especially on weekends or holidays. It's a good idea to arrive at the hotel 30–45 minutes before 3 p.m., as guests may rush to register. Expect a lively atmosphere because the resort is open for day use.
The registration process is simple, but you'll need internet access on your phone to forward the confirmation letter if you booked online but didn't print it.
Checkout is too early but also simple. If you want to extend your adventure, you can leave your luggage at the front desk for safekeeping.

PROPERTY VIEWS AND FACILITIES
Solea Hotel and Resorts has 3 sections: Solea Palm, Solea Mactan, and Solea Seaview. The property is huge, and one day may not be sufficient to explore and enjoy every nook and cranny.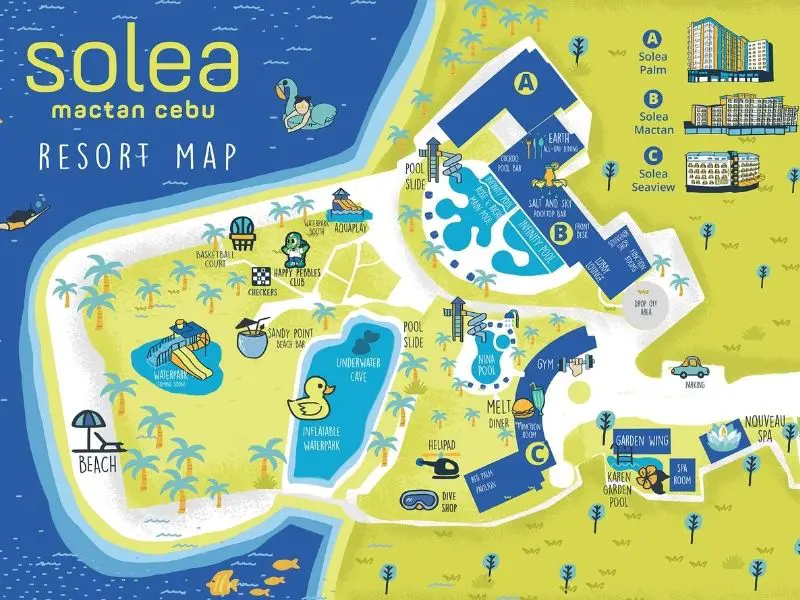 The interior design provides a luxurious feel and is ideal for relaxing or taking photos. There are four large function rooms that can accommodate up to 300 people, as well as three outdoor function areas that are ideal for celebrations and parties. There is also a spa that offers oil massage, facials, body scrubs, and body wraps, as well as a gym and a VIP lounge.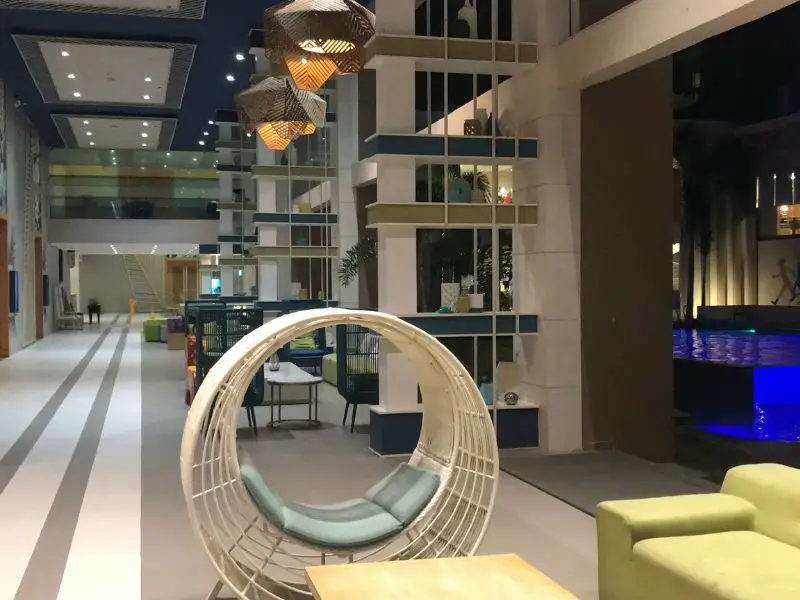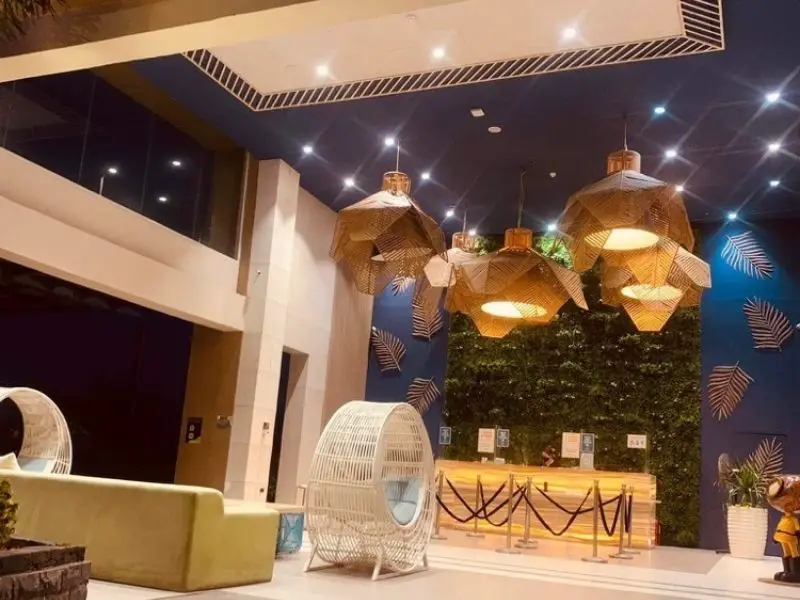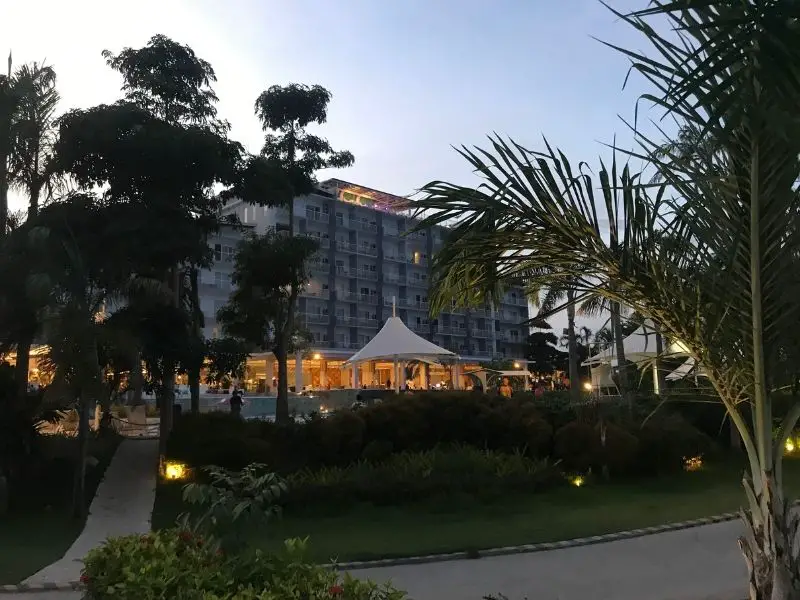 The pools are enormous! There are eight of them and more may be added in the future. 2 infinity pools, 2 main pools, a garden pool, a chidren's pool, a lagoon and a waterpark.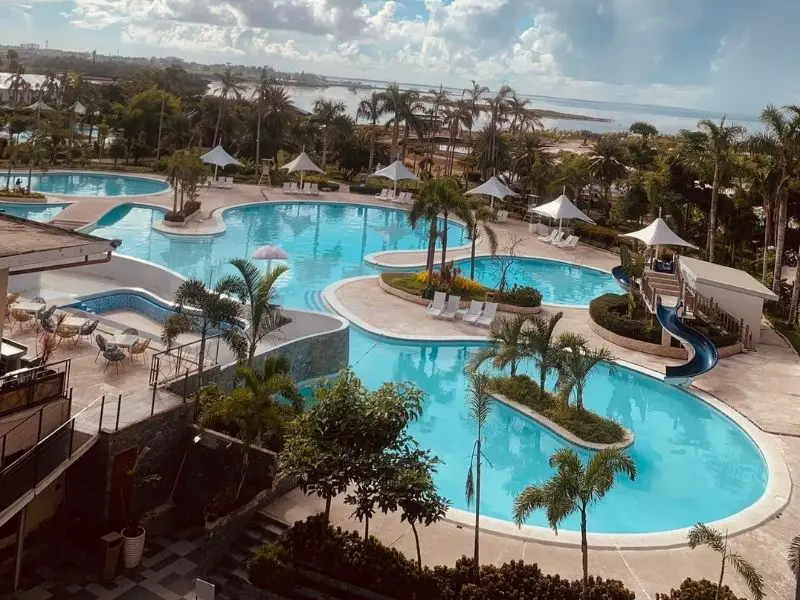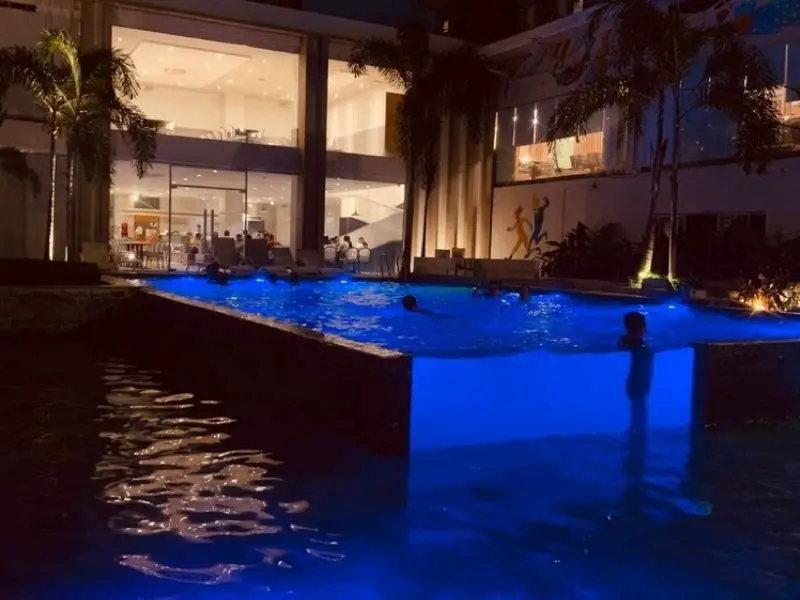 The children's pool is fantastic, with visually stunning interactive play elements that keep children entertained while they splash around. No child will be able to resist the pool's water playground with slides!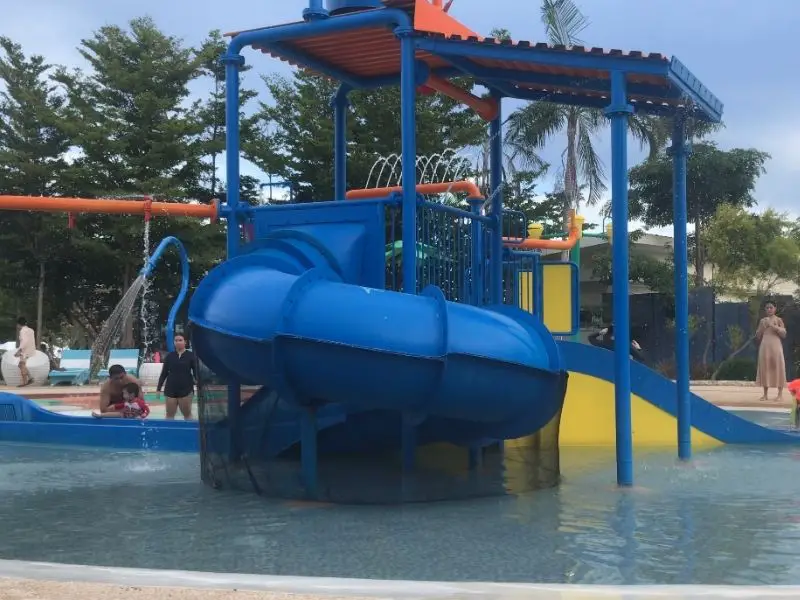 There are many activities available, including Frisbee, Soaker, Bicycle, Hover Board, Waterpark, Kayak, Basketball, Volleyball, Badminton, Table Tennis, Football, Air Hockey, Billiards, Basketball Arcade, Darts, Chess, Boggle, Karaoke, Online Games, PS4, Nintendo Switch, Card Games, Indoor Playroom, Mini Library, Board, Games, Crossword game, Monopoly, and Poker.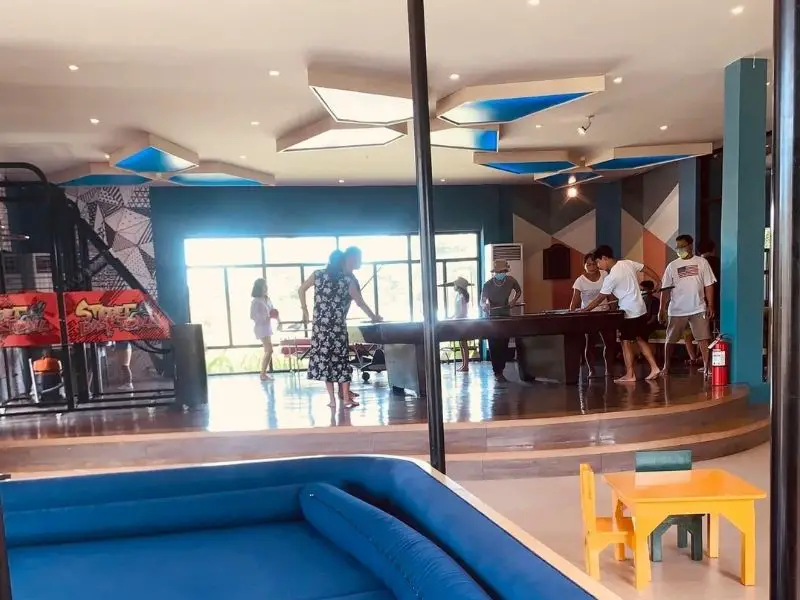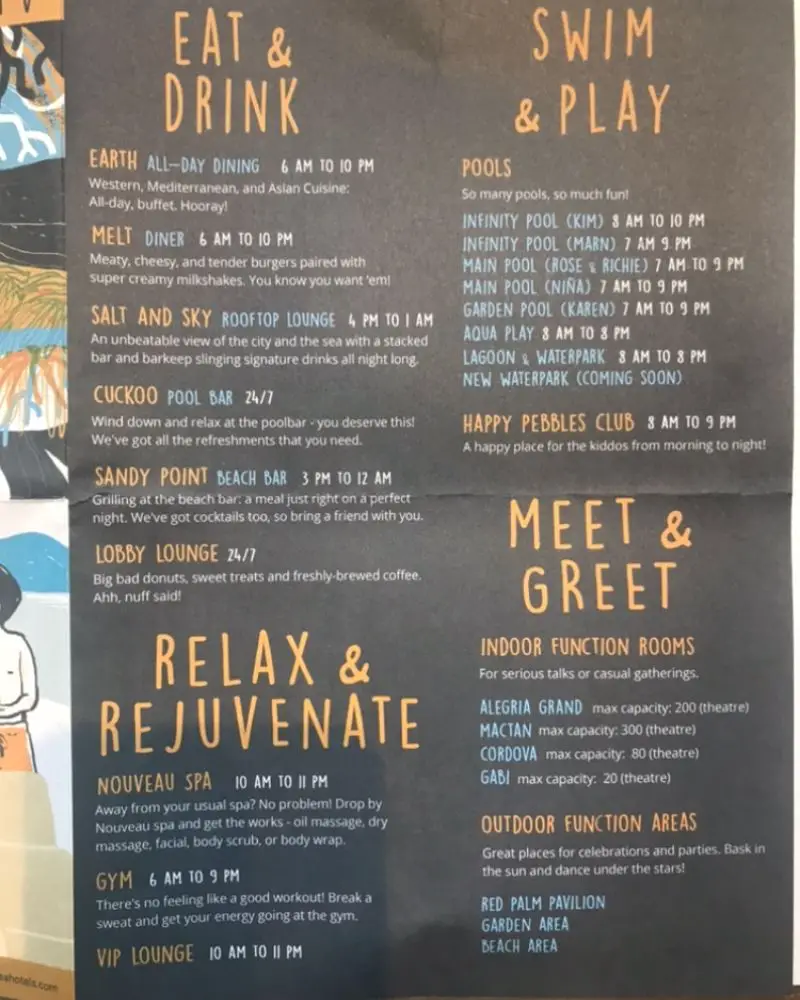 The resort also provides airport transportation, car rental, laundry, in-room dining, and massage services on demand.
FOOD
There are so many cuisines available, including Western, Mediterranean, Asian, and others.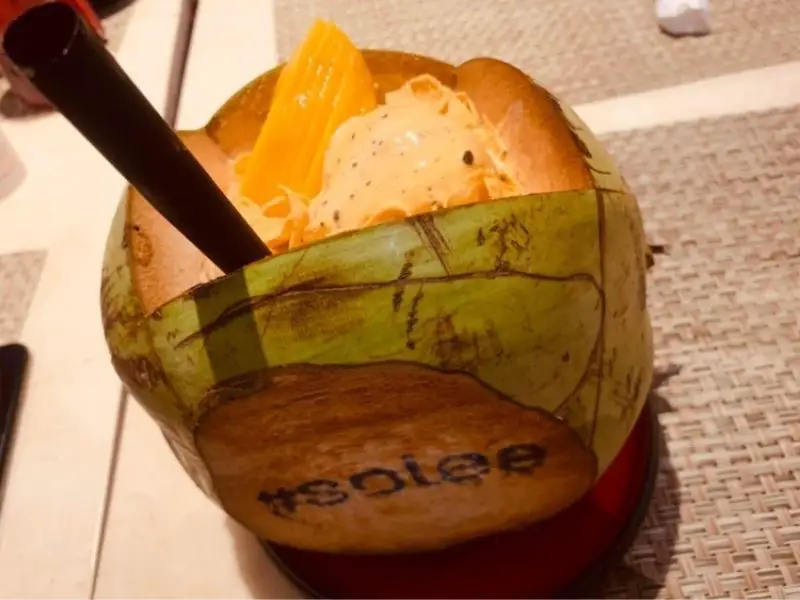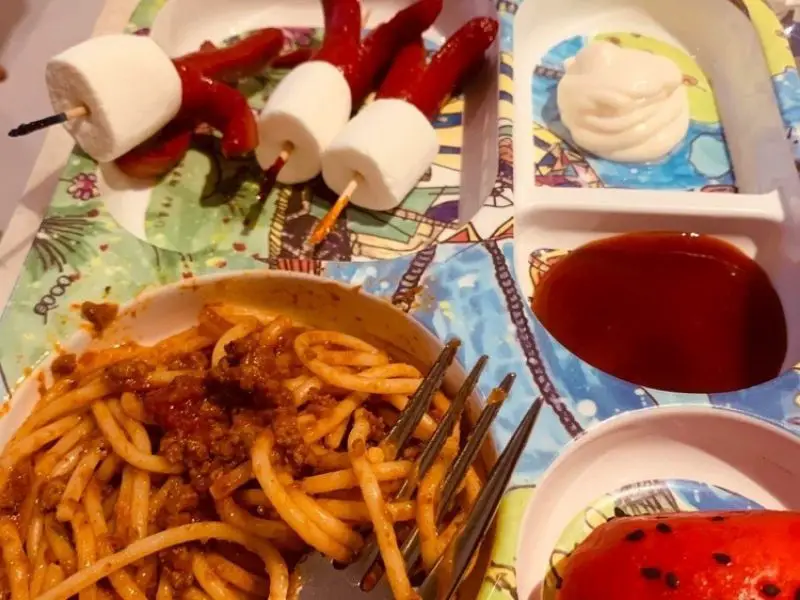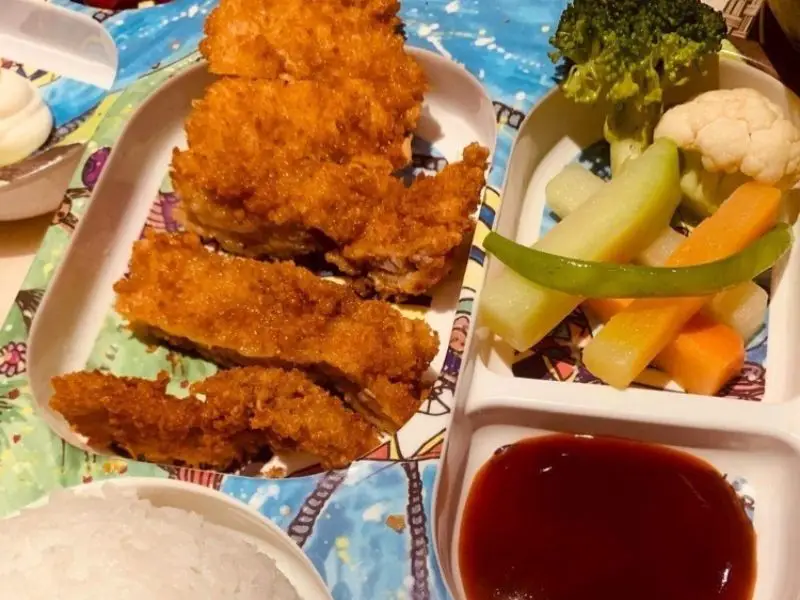 ROOMS
The room is fully equipped. Air conditioning, a flat-screen TV with cable channels, free WiFi, a telephone, a wardrobe, linens, spring beds, slippers, a hot and cold shower, and towels are all provided. Balcony, Minibar, Sitting Area, Refrigerator, Electric Kettle, Dryer, and Safe are all included.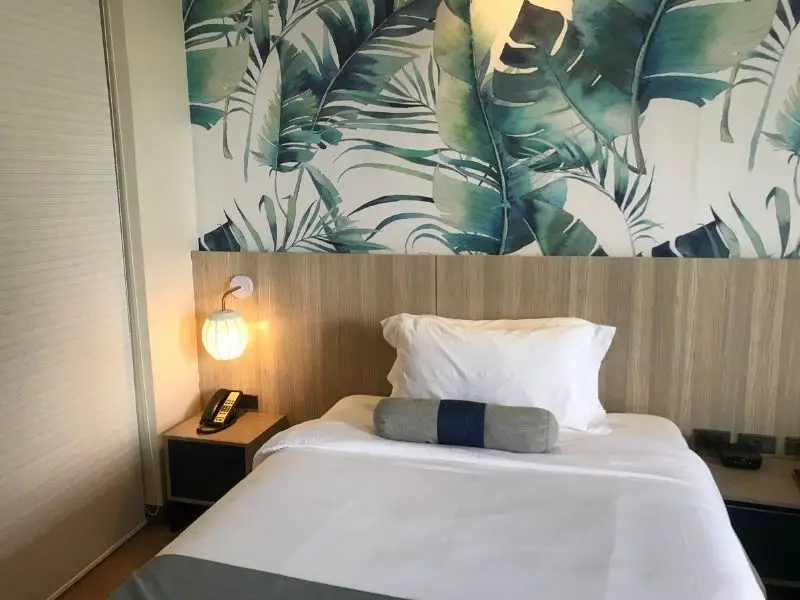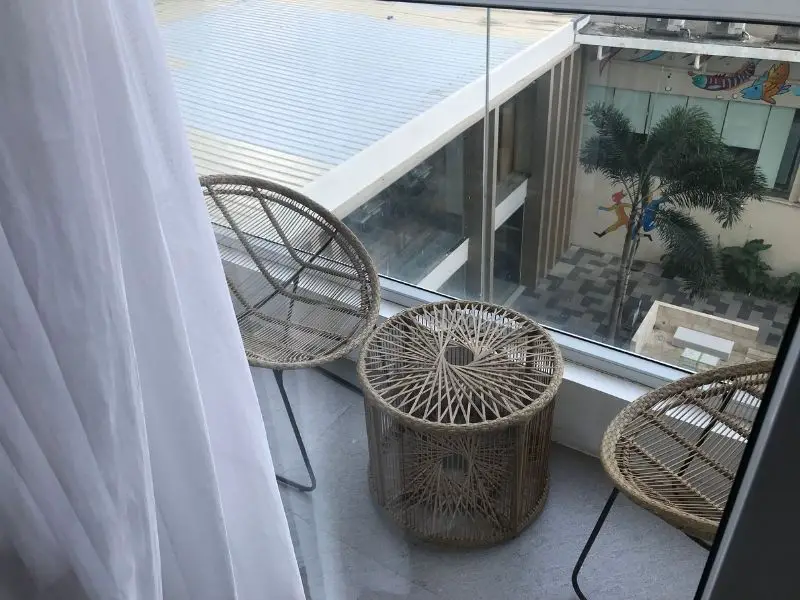 PRICE
As low as P4600 per night with cashback at Agoda.
Despite its luxurious appearance, the hotel offers reasonable hotel rooms. Mytourguide.ph went on Father's Day, when there was an Agoda deal for a Pool View Room for P4,500 per night that is good for two adults and two children. There are even more cheap alternatives for no-frills options.
CHECK RATES:
Find the area of the property that best suits your needs by refering to the map above then click one of the links below to view the rooms.
Solea Mactan Resort
Solea Palm Resort
Solea Seaview Resort
VERDICT
Solea Mactan Resort is an absolute must-visit if you're seeking a memorable vacation with your loved ones. The resort's grandiose appearance and picturesque surroundings are sure to leave a lasting impression. While the resort may appear to be a luxury destination, it's actually quite affordable, making it an excellent option for those who want to experience a high-end getaway without breaking the bank.
While the service at Solea Mactan Resort is satisfactory, there is room for improvement. Late check-ins and early checkouts can be a bit of a hassle, but the resort's numerous amenities more than make up for these minor inconveniences.
One of the highlights of Solea Mactan Resort is undoubtedly the large pools, including the main pool and the children's waterpark. The expansive property is packed with facilities and activities, ensuring that there's never a dull moment. From water sports to spa treatments and guided tours, there's something for everyone at this resort.
What really sets Solea Mactan Resort apart from the rest is its excellent value for money. With available discounts and special offers, the resort offers an unbeatable combination of luxury and affordability. Even at full price, a visit to Solea Mactan Resort is well worth the investment for the unforgettable memories you'll create with your loved ones.
RESERVATIONS
Special Offers!
Mytourguide.ph's visit to Solea Mactan was a holiday with a P4500 per night offer. The room can accommodate two adults and two children under the age of twelve.
Refer to the map above to find the best location on the property for your preferences, or click on the links below to explore the rooms.

Solea Mactan Resort
Solea Palm Resort
Solea Seaview Resort
---
Hotels in Cebu City: Hotels in the center
Hotel
Stars
Discount
Price before and discount
Select dates
Cebu R Hotel Capitol

★★★

-16%

17 216

14 384
View hotel
Hamersons Hotel

★★★

-16%

14 101

11 893
View hotel
Elegant Circle Inn

★★★

-15%

11 270

9 571
View hotel
Harolds Evotel Cebu

★★★★

-24%

6 569

5 040
View hotel
Golden Prince Hotel & Suites

★★★

-13%

24 861

21 633
View hotel
Hotel Elizabeth Cebu

★★★★

-54%

11 553

5 267
View hotel
Red Planet Cebu

★★★

-36%

16 593

10 647
View hotel
Quest Hotel & Conference Center - Cebu

★★★

-24%

40 775

30 921
View hotel
Cebu Parklane International Hotel

★★★

-13%

33 130

28 712
View hotel
Seda Ayala Center Cebu

★★★★★

-27%

68 751

50 346
View hotel
RELATED POSTS
Indulge yourself to a luxurious staycation. Choose from one of the 10 most highly ranked 5 star hotels in Cebu.

---