AirAsia is offering an incredible promotion that you won't want to miss. The new EPIC SALE features a buy 1 take 1 promo, providing unbeatable value for travelers looking to experience more for less. This is the perfect opportunity to explore new destinations or revisit your favorite spots with a travel buddy. With AirAsia's commitment to world-class service and affordable prices, you can travel with confidence and enjoy the ultimate travel adventure. So what are you waiting for? Check out AirAsia's EPIC SALE and start planning your next getaway today!
By taking advantage of AirAsia's EPIC SALE, you can make your travel dreams a reality without breaking the bank. Whether you're traveling solo or with a friend, you can enjoy twice the fun at a fraction of the cost. So don't wait any longer, start planning your next adventure with AirAsia today and experience the ultimate travel adventure!
All offers are available HERE…
NEW AIRASIA PROMO 2023
Airasia.com, an online travel agency (OTA), offers an incredible range of flight discounts with more than 700 domestic and international airlines in addition to flights that are operated by airasia and travel to virtually every region of the globe. Now is the perfect moment to take advantage of the AirAsia bargains to get inexpensive plane tickets because the airline frequently offers passengers sales and airasia promo codes. Everyone may now travel and explore the world without breaking the bank thanks to the airasia cheap flights.
Enjoy Super Savings with Airasia Promo 2023
Pay with airasia points for flights, hotel stays, deals & more.
As an airasia member, you'll find that loyalty has its perks. Join now to be the first to know about exclusive deals and earn AirAsia points faster and more easily to go further.
Easy AirAsia points earned from a universe of your favorite merchants to irresistible deals all year round.
7 Million Free* Seats Up for Grabs at Airasia
Fly to Kuala Lumpur, Bangkok, Jakarta, and more! *Excludes airport tax, fuel surcharges, and other fees. T&C apply.
Buy Now, Fly Now Airasia Promo
Fly to Manila, Ipoh, Langkawi, Kuching, Sibu* from $55
10% Off With Any Airline, Any Destination
Use code [ANWHERE10] at checkout
Up to SGD50 Off on Any Hotels
Use promo code [AAHOTEL5] at checkout. *With min. spend of SGD100
Save More With SNAP
Book flight + hotel deals to travel with the best value!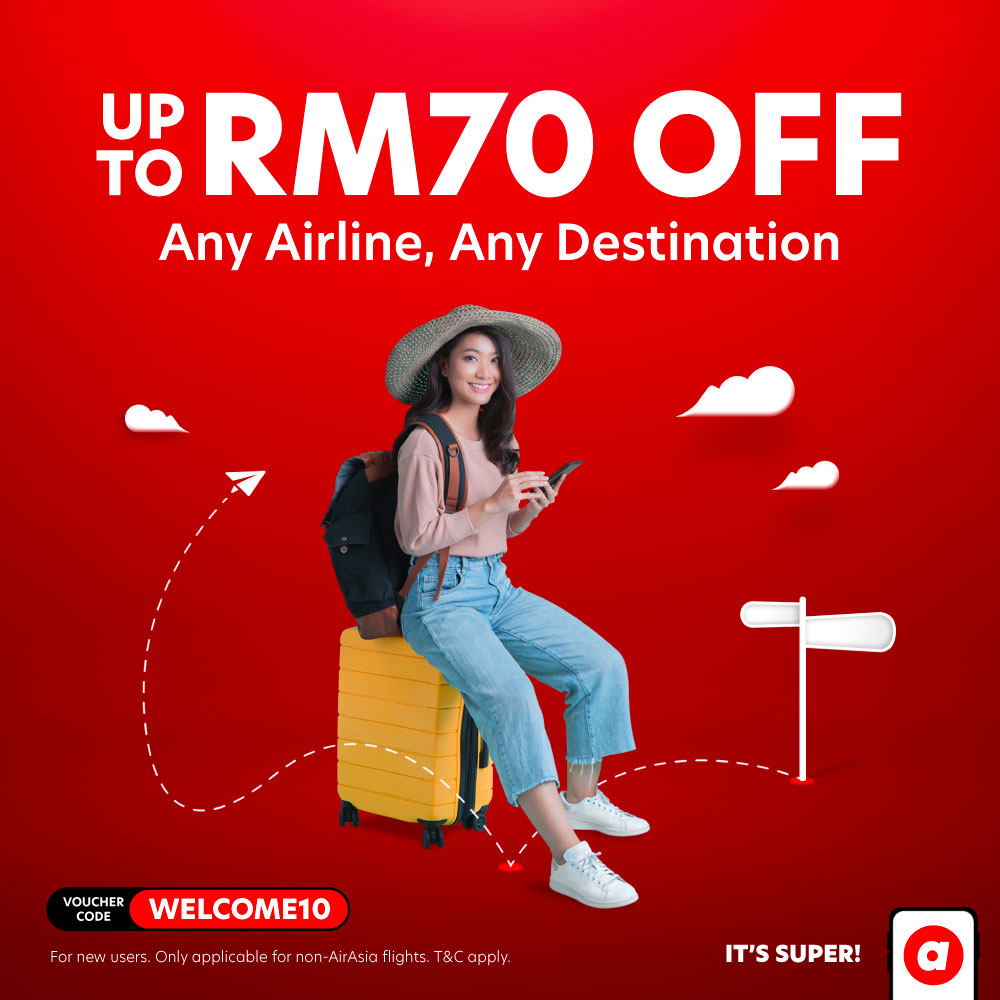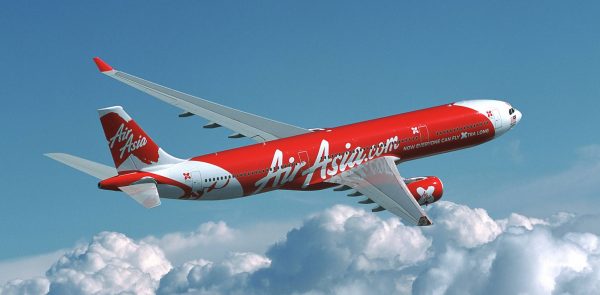 ABOUT AIRASIA
Leading travel and financial platform company AirAsia offers financial services, as well as travel, leisure, and air transportation solutions. More than 600 million passengers have flown on AirAsia flights to more than 160 locations in Asia, Australia, the Middle East, and the US since it began as a low-cost airline with operations in Malaysia, Indonesia, Thailand, the Philippines, and India.
The airasia promotion offers a wide selection of products and services, including travel, housing, dining, grocery, insurance, groceries, delivery services, online shopping, as well as education, finance, and health. This is one of the best travel and leisure online marketplaces that provides you with a wonderful shopping experience on the official website or mobile app of AirAsia.
The airasia promotion page is packed with some of the best special offers, promotions for airasia coupons, and coupon codes that get you the best deals at the lowest cost for airline tickets on the airasia website and mobile app. If you keep an eye out for the much-anticipated airasia sales, you could be able to snag free seats on airasia flights. You may get fantastic deals on flights to other parts of the world from Kuala Lumpur or any other Southeast Asian city!
You may find the cheapest prices on flights and other goods and services by visiting the airasia booking ticket promo section on the website and super app. Use airasia promo codes to save money on hotel stays and even e-hailing trips from the airport to your ultimate destination in the city to round out your shopping experience. Even food may be ordered online with airasia food, and you can buy online to have your duty-free products delivered to the airport, your home, or a hotel. Everything at discounted rates that will make you grin.
Travel Notices
COVID-19: To make your travel with us more convenient, we have summarised some of the travel requirements in the countries where we are operating flights as listed here.
AVA is available 24 hours daily to assist with any inquiries or to direct you to the right agent to assist you if she cannot resolve your issue immediately.
Let us guide you on submitting a Credit Account request with AVA and tracking the progress of your request submission here. For more information on what is Credit Account, its benefits, and how to use it,  please refer here.  
AirAsia has, since October 2021, made it mandatory for all guests to check in via the airasia Super App. The counter check-in service will strictly be for the exempted groups of guests only. Please see our FAQ page on Counter Check-In Service in Malaysia for more information. 
Effective 15th September 2022, all AirAsia flights to/from Singapore Changi Airport will operate from Terminal 4. See our FAQ page for more information.
AirAsia guests with domestic flights to and from Jakarta will depart and arrive at Terminal 1A from April 12, 2022, onwards. International flights remain unchanged and are operating from Terminal 3 of the Soekarno-Hatta International Airport.
For up-to-date information regarding the announcement made on AirAsia Japan (DJ Flights), please click here.
---
PHILIPPINE DESTINATIONS
Experience the ultimate thrill ride on the first Alpine Coaster in the Philippines. Twist and turn through hairpin curves and steep drops while enjoying breathtaking views of the surrounding landscape. This exhilarating adventure is perfect for thrill-seekers and nature lovers alike. Get ready to take on the challenge and ride the Philippines' first Alpine Coaster for a unique and unforgettable experience.

---
Experience the ultimate thrill ride on the first Alpine Coaster in the Philippines. Twist and turn through hairpin curves and steep drops while enjoying breathtaking views of the surrounding landscape. This exhilarating adventure is perfect for thrill-seekers and nature lovers alike. Get ready to take on the challenge and ride the Philippines' first Alpine Coaster for a unique and unforgettable experience.

---