The Baguio Burnham Suites Hotel is a popular choice for visitors to Baguio. The hotel provides a variety of amenities and perks to ensure that you have a great time. The service-oriented staff at the Baguio Burnham Suites Hotel will greet and guide you.
The peaceful atmosphere of the hotel extends to its recreational facilities, which include massage. Friendly staff, excellent facilities, and proximity to all that Baguio has to offer are three compelling reasons to stay at the Baguio Burnham Suites Hotel.
ABOUT BAGUIO BURNHAM SUITES
The Baguio Burnham Suites Hotel, located near the dynamic surroundings of Burnham Park and the bustling stretch of Kisad Road, guarantees you comfort, privacy, and necessities in the alluring center of Baguio City.
Spacious accommodations with cutting-edge amenities are always available, as are healthy and sumptuous restaurant dishes, efficient event facilities, and a convenient location near banks, shops, and numerous commercial centers.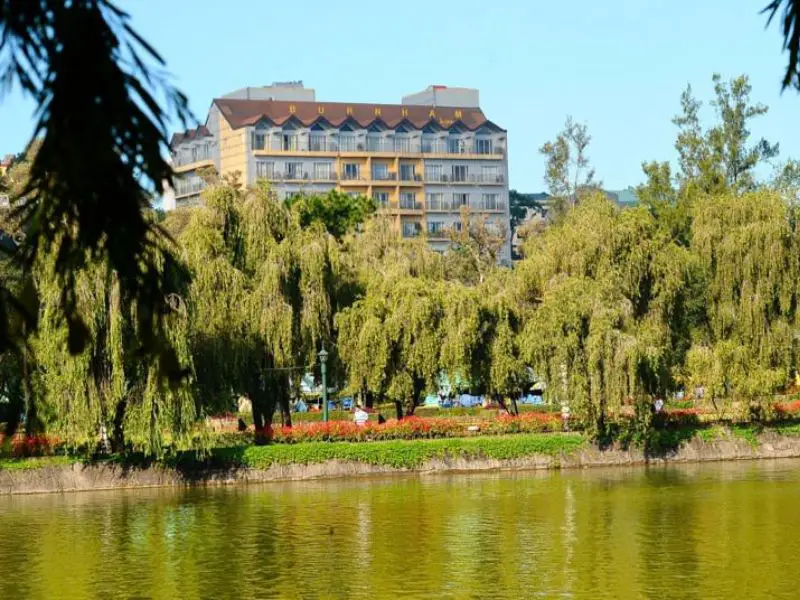 User Ratings
7.9 Average based on 394 reviews.
LOCATION OF BAGUIO BURNHAM SUITES
Address: No.6 Kisad Road, Baguio City, Philippines 2600
The Baguio Burnham Suites Hotel is located close to SM and several major tourist attractions such as Burnham Park and Lourdes Grotto.
CONTACTS, WEBSITE & SOCIAL MEDIA
CHECKIN & CHECKOUT
Checkin: 2 PM
Checkout: 12 PM
HOTEL AMENITIES
The Baguio Burnham Suites Hotel in Baguio City takes pride in providing first-rate service and amenities to its guests. You'll find everything you'd expect from a great lodging provider right here.
24 hours Reception
Restaurant(s)
Room Service
Laundry Service
Safety Deposit Boxes
Bar/Lounge
Meeting Facilities