The best shopping apps make it simple to buy practically everything you might need right from your hand. Shopping app usually provide lower prices for purchases than other places. Take a look at the top 10 shopping apps in the Philippines that are worth installing.
LIST OF THE 10 BEST SHOPPING APPS IN THE PHILIPPINES
THE BEST SHOPPING APPS IN THE PHILIPPINES
1. Lazada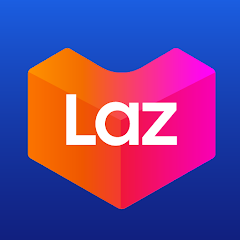 Along with having the widest range of goods, Lazada also offers you fantastic deals and discounts with its frequent Flash Sales and coupons! 
Genuine, Authentic brands are sold by brands on Lazada through Brand Stores in LazMall, Lazada's flagship offering for branded products. 100% Authenticity: Straight from Brands to You. Enjoy having 10000+ global brands at your fingertips, like Nike, Adidas, Maybelline, L'Oréal, and others.
New app users can get exclusive rewards with Lazada!
App Highlights
App-Exclusive Notifications for Daily Offers, Deals, & Discounts
Personalized Recommendations of Products, Categories, & Brands
Full-scale Search Filters by Category, Brand, Price, Rating, Color, and More
Customer Ratings & Reviews
Q&A for Direct Customer – Seller Interaction
Order Tracking
Fast Shipping
Log-in via Facebook and Google
2. Shopee PH: Shop Online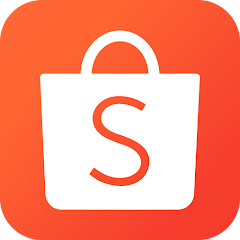 Shopee is the top online marketplace in Taiwan and Southeast Asia, providing consumers who want to purchase anytime, anywhere, with a simple and convenient experience. Shopee offers a simple, safe, and quick online buying experience to all users with the help of robust payment and logistical support.
App Highlights
• Search by category and brand
• App-exclusive offers and daily deals notifications
• Personalized product recommendations
• Customer rating and reviews
• Shopee Coins with every purchase
• Order tracking
• 100% protection with Shopee Guarantee
• Many more to come
3. SHEIN – Online Fashion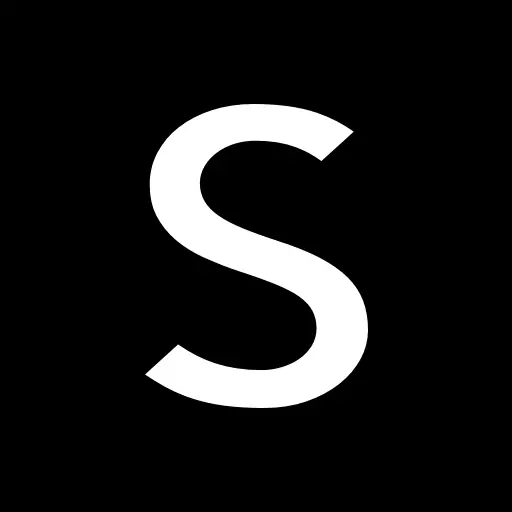 With styles for men, women, children, and those with curves, SHEIN is a fun and incredibly economical online shopping site. It offers over 20,000 different styles, including dresses, shirts, swimsuits, shoes, and accessories. Consider SHEIN your one-stop shop for all things fashionable! You can interact with other SHEIN lovers in real time, browse over 1000+ daily new arrivals, and get inspired by styling advice, livestreams, reviews, and more with SHEIN! Push notifications will keep you informed.
App Highlights
Get an extra 10% off on your first order
Fun, easy shopping that's 100% secure
Browse by New Arrivals, Trends, Category, Best Sellers and more
Daily Flash Sales: Score up to 80% off countless styles
Get first access to sale alerts and promotional discounts
Now accepting PayPal and major Credit Cards
Style now, pay later! Choose Afterpay to pay in 4 interest-free payments.
24/7 Customer Service and Live Chat available
4. Nike: Shop Shoes & Apparel
Shop the newest sports fashions ideal for all athletes, including Jordan apparel, running shoes, and more. Join the Nike community in exploring the newest styles, debuts, and top sellers. Shop for the entire family at Nike's online store, whether you need women's clothing, men's shoes, or children's clothes.
App Highlights
• Shopping Made Easy – Enjoy free standard shipping, 60-day wear tests, and receipt-less returns when you purchase through the app.
• Store Member Profile – Easily track your activity, orders, and purchase history.
• Store Offers and Promos – Buy clothes and celebrate your important moments with exclusive birthday offers and promotions from us.
• Shop Member Products – Shoe releases and seasonal collections are now available for exclusive first access in the Member Shop.
• Clothing & Footwear For Everyone – Women's shopping, men's, and more. Shop hers and his with the latest in women's and men's clothing, kid's apparel, footwear, and more.
• Shoes Reserved for You – Shoes we think you'll want, set aside for you on launch day.
• Streetwear & Shoe Releases – Jordans, Dunks, and the legendary Air Max. The latest sneakers and streetwear drops can be found here.
• Nike by You – Customize iconic Nike silhouettes with unique colorways and materials to match your style and express yourself.
5. Amazon Shopping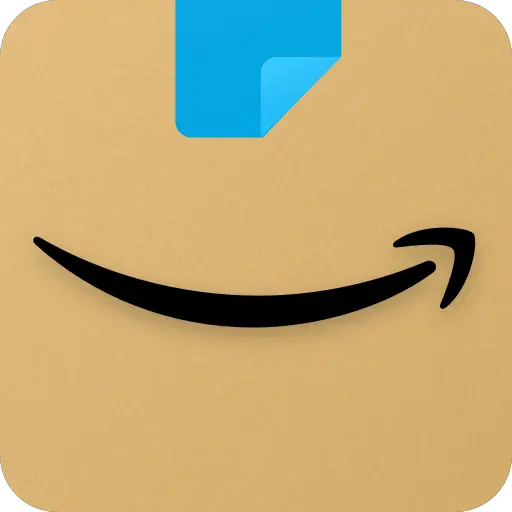 Amazon Shopping provides benefits that are only accessible to app users in order to make online shopping quicker and easier than purchasing on a computer. Millions of products are available for you to browse, search, check the details, read reviews, and buy. 
App Highlights
Never miss a delivery – Get real-time tracking and delivery notifications so you know where your package is and when it arrives.
Know exactly what you're purchasing – A full 360° product view lets you see items from every angle. "View in your room" makes sure it fits by using your phone's camera and VR so you can see it in your space.
Amazon will notify you when items go on sale – Just tap the heart icon to save items to Your Lists and we'll alert you of price drops so you don't miss a deal.
Never forget your password – Save time by staying securely signed in. If you prefer to sign out, use facial or fingerprint identification to sign back in.
Connect with Amazon when it works best for you – Live chat support is open 24 hours, 7 days a week. Once you've started a chat, it stays that way for 24 hours so you don't have to start your support session from the beginning.
Amazon will find that item for you – Not sure of an item's brand or where to buy it? Just tap the scan icon in the search bar, take a picture of the item or its barcode, and we'll find it for you.
6. SM Malls Online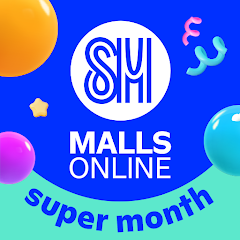 Online shopping is now available at SM Malls! Available in SM Megamall, SM North EDSA, SM MOA, SM City Fairview, SM Southmall, SM Aura Premier, SM City Sucat, SM City San Lazaro, SM City Dasmariñas, and SM City Bacoor. More malls coming soon!
App Highlights
EASY & FUN MALLING
Enjoy a fresh, redesigned look. Shop with ease from a wide selection of products in electronics, beauty, essentials, fitness, restaurants, beverages, supermarkets, and so much more!
YOUR TRUSTED MALL BRANDS
Enjoy shopping for guaranteed-authentic items from trusted mall brands like Nike, Adidas, Apple, Samsung, Acer, Watsons, and more!
MULTI-BRAND CHECKOUT, ONE DELIVERY FEE.
Save on shipping — no need to worry about multiple delivery fees. Buy multiple products from different brands all in one checkout, all with one delivery fee.
DELIVERY OR IN-STORE PICK UP
You can choose to have your orders delivered with Next-Day delivery from shops and Express Food Delivery from Restaurants OR choose to pick them up from your nearby SM Mall.
GET YOUR GROCERY ESSENTIALS
Shop for groceries online straight from SM Markets!
EXCLUSIVE DEALS, SALES & VOUCHERS
Get up to P200 off on your first order by using the code SMGOESONLINE. Stay tuned for always-on deals, promos, and sales every week. Take advantage of BIG discounts exclusively in our app.
7. Alibaba.com B2B Trade App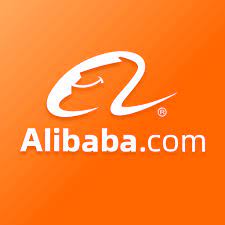 One of the top B2B e-commerce platforms in the world is Alibaba.com. With the ease of your mobile device, the app enables you to source goods from vendors throughout the world.
App Highlights
Purchase with confidence
Our Trade Assurance service protects your orders and payments on the platform, letting you purchase securely and conveniently with extended support.
Customizable products
Meet suppliers with years of customization and order fulfillment experience for sellers on Amazon, eBay, Wish, Etsy, Mercari, Lazada, and more.
Easy sourcing
Discover millions of ready-to-ship products in every industry category. Tell suppliers what you need and get quotes quickly with Request for Quotation services.
Fast shipping
Alibaba.com partners with major freight forwarders to provide land, sea, and air shipping solutions with on-time delivery services, end-to-end tracking, and competitive prices.
Livestreams and factory tours
Interact with manufacturers in real-time via product demos and tours of manufacturing facilities, providing insight and oversight on how your products are made.
Popular categories and trade shows
Source a wide range of popular items – from trending consumer goods to raw materials – and join our annual trade shows for niche product highlights and discounts.
Quality control
Choose Alibaba.com Production Monitoring and Inspection Services to reduce production delay and quality risks.
Discounts and promotions
Unlock new discounts and promotions from featured manufacturers and suppliers.
Stay updated
Use the Alibaba.com app to stay up to date on new products and promotions from your favorite suppliers.
Language and currency support
Alibaba.com supports 16 languages and 140 local currencies. Use our real-time translator to communicate with sellers in your mother tongue.
8. atome PH – Buy now. Pay later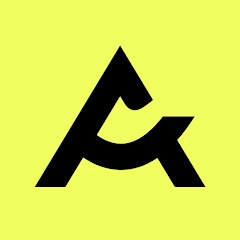 With the help of the popular buy now, pay later (BNPL) software Atome, you may shop wherever and whenever you like. With the help of the popular buy now, pay later (BNPL) software Atome, you may shop wherever and whenever you like. Atome works seamlessly with 15,000+ merchants in 10 markets including Singapore, Indonesia, Malaysia, Hong Kong, the Philippines, Taiwan, Thailand, Japan, and Vietnam.
Atome partners with merchants in the women, beauty, men, home, babies & kids, technology, sports & outdoors, travel, and lifestyle categories in an effort to improve both the physical and online shopping experiences for its users.
App Highlights
BUY NOW, PAY LATER
Atome automatically splits your bill into 3 interest-free installments at hundreds of brand stores in the Philippines. Pay only 1/3 of the amount at the time of purchase and get your favorite items first. The next two payments will be spread across the next 30 days. 0% interest. No service fee. No hidden fee.
3 EASY PAYMENTS with 0% INTEREST
It merely takes you 72 seconds to register an Atome account and complete a transaction. Payments are automatically deducted from your preferred credit card or debit card to avoid late payments.
SHOP ONLINE & OFFLINE
Atome partners with famous brands both at home and abroad. Featured brands include Charles & Keith, The SM Store, Rustan's, ZALORA, Fitness First, National Book Store, Aldo, Agoda, Timex, Boozy, OGAWA, Plains and Prints, and Garmin.
9. UNIQLO PH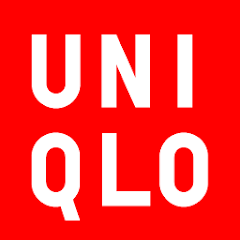 UNIQLO offers a wide range of stylish, high-quality, and practical clothing for any occasion. You can get UNIQLO t-shirts, pants, shirts, dresses, and other items. Stylish, practical daily attire.
App Highlights
Enjoy exclusive prices with your membership
Join special promotions online or in the store through the app.
Check stock availability for any store
Looking for your favorites? Search for store inventory by using the App's barcode scanner.
Get access to designs and sizes not available in store
Shop conveniently for extra sizes, from XS to 3XL, or online exclusives.
Choose from a range of delivery options or pick up in store
Have the items delivered directly to your home or to your preferred UNIQLO branch through the Click & Collect service.
Read products' customer ratings and reviews
Find out what other shoppers have to say about our products' design, fit, color, and more.
10. ZALORA – Fashion Shopping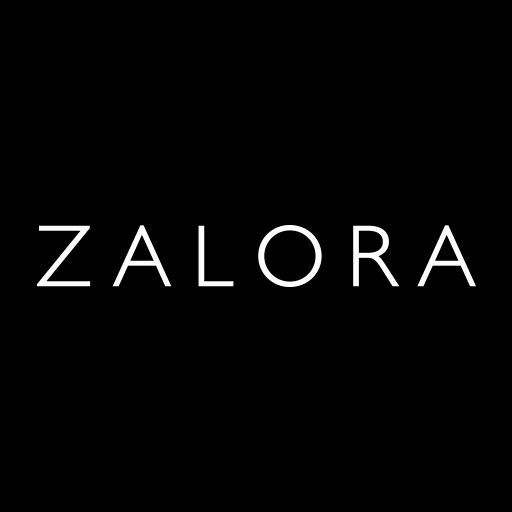 When it comes to online fashion buying that is stylish, ZALORA is the top brand providing a wide range of domestic and foreign brands that are designed for Asian consumers. There is something for everyone with a sense of style, from day dresses to heels, cosmetics to skincare, gifts to luggage, and accessories like watches.
Through trend-driven edits, exclusive designs and goods, and weekly highlights, Zalora provides a smooth shopping experience from beginning to end. Keep a watch out for flash bargains that are only available on the app, festival picks, and sales like our famous Singles' Day takeover as you browse top brands and featured categories.
Shop by Category
Finding something specific like a pair of vintage indigo jeans, lifestyle sneakers, or an accessory for your outfit? Home in on exactly what you need with Zalora's sorted catalog, browse, add to bag, and checkout in record time.
Do a Visual Search
Spot an outfit you like? Snap a picture of the apparel and the app find you something similar that's sold by Zalora. Tap the camera icon on the search bar to get started.
Receive Push Notifications
Be the first to know about the latest arrivals, exclusive offers, flash sales, and updates to your order.
Seek New Inspiration
Zalora integrated the Zalora magazine into the app, bringing to you the best reads in the world of fashion. From the latest Korean trends to tips on dressing up and other lifestyle stories, the magazine has them all.
Get Recommendations
Tap on 'Just For You' to discover style picks based on your preferences. The more you browse, the better recommendations you get. It's that simple!
Browse the Outlet Store
Searching for something affordable? Zalora has past-season steals that are cheap in price but high in aesthetics and value. Expect huge discounts and marketplace finds at amazing prices – no coupon or promo code needed.