Are you dreaming of exploring the vibrant city of Manila, but feeling unsure about which travel agency to trust with planning your trip? Look no further! We've created the ultimate resource for travelers seeking reputable and reliable travel agencies in Manila. Our comprehensive list features only DOT-accredited travel agencies, guaranteeing you'll receive top-quality service and have a stress-free vacation.
The Purpose of DOT Accreditation
The purpose of accreditation is to guarantee that the agency meets government standards. A government quality mark can serve as a seal of approval for a company, as well as a guarantee of competence and integrity and a measure of quality. Travel agencies benefit from having an agreement because it helps them improve client satisfaction.
The Difference Between Tour Operators and Travel Agencies
A Tour Operator is in charge of organizing, contracting, arranging, and putting all the tour's many parts together, including your accommodation, transportation, meals, guides, optional tours, and sometimes your flight.
A Travel Agent's role is to assist you in choosing a package that meets your needs.
List of DOT-Accredited Travel Agencies in Manila Philippines
The following list of travel agencies in Manila is accredited by DOT or the Department of Tourism in the Philippines. This list is based on information from the DOT's website, which was last updated on January 7, 2022.
It is preferable to book your own accommodations and plan your own adventures, but for those looking for total relaxation, these DOT-Accredited travel agencies in Manila will provide a stress-free vacation.

Please wait for the table to load…
| City | Travel Agency | Type | Address | Contact | Email | Accreditaion No | Validity |
| --- | --- | --- | --- | --- | --- | --- | --- |
---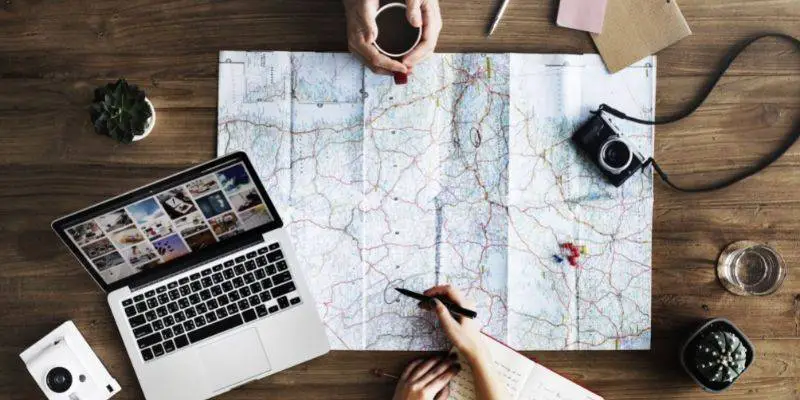 In conclusion, having a comprehensive list of DOT-accredited travel agencies in Manila is a must-have resource for anyone planning to visit the Philippines' capital city. Travelers can be confident that they are working with reputable and reliable professionals who will help make their trip unforgettable by selecting one of the agencies listed. With so many options, travelers can find the ideal agency to meet their specific travel needs, whether they are looking for adventure, relaxation, or culture. Travelers can take the first step toward planning an unforgettable trip to Manila by using this list.
---
List of DOT-Accredited Hotels in Metro Manila
These comprehensive lists of DOT Accredited hotels allow you to search interactively for your comfortable stay. This list includes the establishment's Department of Tourism accreditation number as well as its expiration date so that visitors can check the current status before reserving a hotel. Our database is updated on a regular basis to keep up with the Department of Tourism's data.

Best Hotels in Manila
This list contains the best hotels in the Philippines. There are hotels everywhere, but picking which one is suitable for you might be difficult. The links below will take you to hotels ranging in price from the most affordable to the most expensive.

Best Attractions in Manila
Take a once-in-a-lifetime vacation to Manila to learn everything you can about the city's unique history. Have a scrumptious Filipino feast while learning about the culture. These activities in Manila are a fantastic way to learn about the culture of this fascinating city while also enjoying delectable Filipino cuisine.
---
Hotels in Manila: Hotels in the center
Hotel
Stars
Discount
Price before and discount
Select dates
Manila Grand Opera Hotel

★★★★

-7%

4 369

4 086
View hotel
Winford Manila Resort and Casino

★★★★★

-23%

13 846

10 725
View hotel
The Manila Hotel

★★★★★

-23%

5 902

4 540
View hotel
Go Hotels Otis - Manila - Multiple-Use Hotel

★★★

-19%

6 185

5 050
View hotel
Bayview Park Hotel Manila

★★★

-6%

21 563

20 372
View hotel
Manila Lotus Hotel - Multiple Use Hotel

★★★

-8%

34 161

31 437
View hotel
Eurotel Pedro Gil

★★★

-19%

13 278

10 838
View hotel
Leez Inn

★★★

-32%

11 463

7 831
View hotel
New Coast Hotel Manila (formerly New World Manila Bay Hotel)

★★★★★

-19%

5 675

4 540
View hotel
Sheraton Manila Bay

★★★★★

-19%

77 685

63 328
View hotel
Related Posts
Intramuros is the ancient heart of Manila, a walled city that showcases the rich history and Spanish architecture of Old Manila. Built by the Spaniards as their political and military…

---