Booking hotels via a mobile app is now preferred due to its convenience and well-organized structure. Many hotels and even smaller accommodations in the Philippines have partnered with popular hotel booking apps that are well-known throughout the country.
When compared to direct booking, booking through a third-party company has the advantage of lower prices. The app's rating system is usually accurate, and the ability to search and filter by needs is useful.
Booking through tour and travel agencies is still very popular in the Philippines due to its ability to organize all of your travel needs. Tour packages are now available on many travel booking apps. Travel apps provide a competitive advantage by offering discounts and deals, as well as cashback or rewards.
Here are some of the best hotel booking apps for both Android and iOS that will make your trip to the Philippines stress-free and convenient.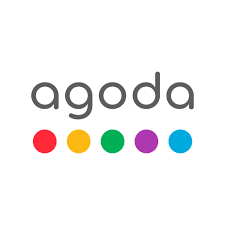 Best for hotel and flight packages, with many deals and free cancellations.
The Agoda app makes it simple to book flights, airport transfers, and accommodations. This mobile app aims to make booking and trip planning easier and more time-efficient by locating and selecting the best resorts and hotels for your destination.
Search over 2 million properties worldwide by dates, guest details, payment options, price, star rating, rooms, and more.
Agoda's search engines include a variety of travel locations, including hostels, apartments, extravagant hotels, and luxury villas, allowing you to sort items by property name, desired city, or basic landmarks. The app, which includes exclusive discounts, over 9 million traveler-approved reviews, and high-quality hotel and resorts photos, allows you to make quick and secure reservations through its seamless check-in.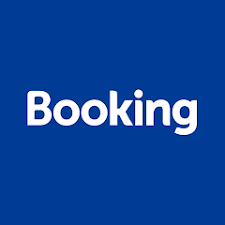 The Best Platform for the Widest Range of Hotels Worldwide
Booking.com's mobile reservation app is by far the most popular and comprehensive on the market. The application, which is gaining popularity in the Philippines, has over 800,000 lodging properties available for you to check out. Booking.com is dedicated to improving accessibility when it comes to travel and accommodation, offering exquisite hotel deals, over 50 million guest reviews, and dependable, round-the-clock customer service.
You can also create a list of your favorite locations and share it with your family and friends via various social media platforms. You can also download offline maps and receive confirmation without the need for WiFi or data roaming.
Additional features like the option to view any loyalty discounts you might be eligible for give it the edge over the competition.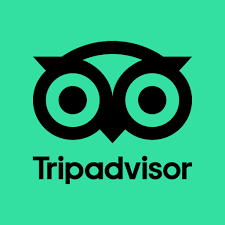 The best app for reading reviews and comparing prices to find the best accommodation.
This mobile application, which compiles massive amounts of comprehensive data from millions of global travelers, ensures that you have access to the best lodging offers, dining locations, intriguing attractions, and transportation options all in one place!
TripAdvisor, which has over 350 million videos and reviews from other users, allows you to compare airfare prices, sort restaurants by cuisine and ratings, and read feedback on some of the city's most popular and lesser-known areas. You can receive information and notifications about restaurants and tourist areas near your current location by using the exclusive Near Me Now feature.
You can pre-download maps for the Philippines and other 300 cities on your phone to avoid overpriced data usage while traveling.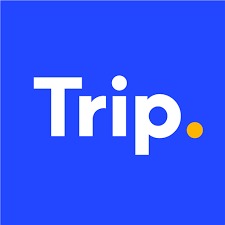 The Best Platform for the Most Diverse Hotel Selection in ASEAN and APAC
Trip.com makes it simple to search for and book a variety of flights and accommodations. It also provides travel necessities such as attraction tickets, tours, rental cars, and much more when you arrive at your destination.
5. Hopper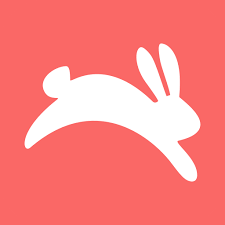 The best app for forecasting prices based on historical trends.
Hopper isn't your typical hotel booking app. It can predict the cost of a flight in the future, allowing you to decide whether to book now or wait until the price drops. Furthermore, when the price of the flight you're interested in drops to its lowest point, you'll get an instant notification, allowing you to book it in seconds.
Our Favourite Hotel Booking App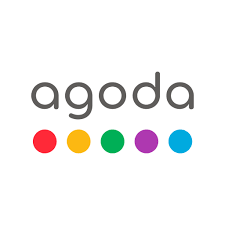 Agoda is our favorite because of its low prices. It has consistently provided the best hotel booking deals. The user interface gives you a good overview of the best hotels, as well as the best deals for your trip. When you sign up, you will receive periodic alerts with appealing travel discounts, enticing you to travel and unwind. Try it here!
The rest of the apps are also must-haves. Tripadvisor is a good app to start if you are still planning your trip. It has the most well-known hotel reviews and ratings in the industry. Booking.com has a great reputation, especially for international travel. The ability of Trip.com to provide many travel necessities other than hotels is advantageous. Hopper's predictive pricing will be a big hit very soon.
TIPS for Using Hotel Booking Apps in The Philippines
Be prepared with an internet connection because some hotels may require you to show or forward your booking email while you are already checking in. alternatively, you can take a screenshot or have a printed copy ready.
If you still prefer to book your trip through a travel agency, make sure the company is accredited by the Philippines' DOT or the Department of Tourism.
Complete List of DOT-Accredited Travel Agencies in CEBU
Complete List of DOT-Accredited Travel Agencies in CEBU
Complete List DOT-Accredited Travel Agencies in BAGUIO
Complete List of DOT-Accredited Travel Agencies in DAVAO
---
RELATED POSTS
Unleashing the potential of the Gcash app: Discover seamless mobile transactions, bill payments, online shopping, and peer-to-peer transfers.

---
Explore the Best of Philippines: Must-See Tourist Destinations
The Philippines is a stunning cluster of islands brimming with breathtaking natural wonders and cultural treasures. With over 7,000 islands, the country offers a diverse range of destinations to explore, from bustling urban centers to tranquil shorelines, and historical landmarks to breathtaking terrains. The Philippines caters to every traveler's needs, whether it's seeking an adventurous escapade, unwinding on a serene beach, or delving into cultural experiences. This guide presents a curated list of must-see tourist destinations in the Philippines, each of which offers a distinct and charming experience. So, prepare to embark on an adventure to discover the best of the Philippines.
Intramuros is the ancient heart of Manila, a walled city that showcases the rich history and Spanish architecture of Old Manila. Built by the Spaniards as their political and military…

---

Discover the stunning Bolinao Falls in Pangasinan – a natural paradise that promises a breathtaking experience. Immerse yourself in the serene ambiance and witness the beauty of nature at its finest.

---

Discover the captivating natural wonders of the Philippines, from underground rivers to majestic hills. Explore beauty that astounds!

---

Discover the best places to visit in the Philippines this July, from vibrant Manila to stunning Boracay and off-the-beaten-path gems. Unforgettable adventures await!

---

Discover the top 10 must-visit destinations in the Philippines, from Boracay's white sand beaches to Palawan's stunning landscapes.

---

Discover the best of Bohol Island with a full-day tour covering must-see attractions like the Chocolate Hills, Tarsier Sanctuary, and Loboc River Cruise.

---

Discover the ticket prices and tips to save money when visiting Pinto Art Museum. Explore all galleries and exhibits with this helpful guide.

---

Discover the best places to visit in the Philippines this June! From white sand beaches to scenic mountains, festivals and delicious food.

---

Discover the beauty of El Nido through island hopping and off-the-beaten-path tours. Find insider tips for choosing the right tour in this detailed guide.

---

Located in the southern region of the Philippines, Mount Matutum boasts of its scenic beauty, captivating landscapes, and diverse flora and fauna. With its majestic peaks, verdant forests, and cascading waterfalls, this destination is perfect for nature lovers and adventure enthusiasts. Get ready to explore the unspoiled wilderness, trek through challenging trails, and immerse yourself…

---

The serene and beautiful Lake Sebu is situated in the heart of South Cotabato. The lake, which is a favorite spot for both locals and tourists, is home to a variety of fauna.

---

Discover the beauty of Lake Holon – a hidden gem located in the Philippines. Learn about its history, culture, and conservation efforts.

---

Discover the beauty and significance of Osmeña Peak in Cebu, Philippines. Learn about its history, trails, flora/fauna, and local community. Plan your visit now!

---

Discover the beauty and charm of Dasol Pangasinan! Explore its stunning beaches, rich culture, cuisine, and more in this detailed travel guide.

---

Discover the top places to visit in the Philippines this May! From white sand beaches to cultural sites and adventure destinations, find your perfect getaway.

---

Discover Manila Zoo entrance fees and other important information you need to know before visiting. Get tips to make the most out of your trip.

---

Escape to paradise on Camotes Island! Explore hidden caves, swim in crystal-clear waters, and soak up the sun on some of the world's most beautiful beaches.

---

Embark on an unforgettable adventure at Dahilayan Forest Park. Our guide provides essential info, including the entrance fee, to help plan your visit.

---

Experience the ultimate thrill ride on the first Alpine Coaster in the Philippines. Twist and turn through hairpin curves and steep drops while enjoying breathtaking views of the surrounding landscape. This exhilarating adventure is perfect for thrill-seekers and nature lovers alike. Get ready to take on the challenge and ride the Philippines' first Alpine Coaster…

---

Experience an underwater adventure like no other in Cebu Ocean Park. Get to know its entrance fee, attractions, and other essential information. Come and explore the largest aquarium in the Philippines and get ready for a day of exploration and discovery.

---

Cabongaoan Beach is a kilometer-long golden-white sand beach on the western coast of Burgos, Pangasinan.

---

Anjo World is the perfect destination for all of your entertainment needs. Boasting an impressive array of attractions, activities, and entertainment, Anjo has something for everyone.  Anjo World experiences are sure…

---

Discover the natural beauty of Tinipak River in Rizal, Philippines. Immerse yourself in crystal-clear waters, and lush greenery. Experience breathtaking sights of beautiful rock formations, and natural pools. Join us and create unforgettable memories today.

---

Explore the best of Puerto Galera with our expertly curated guide to its top tourist spots. From stunning beaches to breathtaking vistas, uncover the wonders of this tropical paradise and plan your perfect getaway. Start your adventure today!

---

Discover the stunning tourist spots in Mindanao! From surfing in Siargao to hiking Mount Apo, explore the hidden gems and off-the-beaten-path destinations.

---

El Nido is a popular tourist destination on the Philippine island of Palawan. It is a breathtakingly beautiful place to visit, with scenic lagoons, white-sand beaches, towering limestone cliffs, charming inlets, magnificent coral reefs, and clear waters teeming with marine life.

---

Explore the most thrilling water activities to try in the Philippines during the summer season. Our guide covers the best water sports including diving, snorkeling, surfing, and kayaking, revealing the top experiences available in this tropical haven. Join us as we delve into paradise, and learn how to make the most of your visit to…

---

In this blog post, we'll tell you how to get Manila Ocean Park tickets for free. Take advantage of Hotel H2O's Yuletide Getaway for a joyous urban staycation with free tickets at Manila Ocean Park!

---

Sagada in Mountain Province is without a doubt one of the most serene tourist destinations in the Philippines. Take some time to relax and take in the beauty of nature…

---

Seven Seas Waterpark is the Philippines' first world-class pirate-themed waterpark. The waterpark, which opened in November 2017, features over 12 thrilling slides, a 5,000 square meter twin wave pool, a 400-meter long lazy river, and many more family-friendly activities and services.

---