Search for the best hotels using this comprehensive list of DOT-accredited hotels in Baguio. The Philippine Department of Tourism has created an accreditation program for accommodations and other tourism-related enterprises across the country. The program will serve as the benchmark for the Philippine travel and tourism sector by employing stringent criteria to ensure that all of its members are of the utmost quality and are providing excellent service.
CHOOSE THE TYPE OF ACCOMMODATION
There are different types of accommodations in Baguio to accommodate various budgets and preferences, including:
1. COMPLETE List of DOT-Accredited HOTELS in Baguio City
This list contains all Baguio City's Department of Tourism (DOT)-accredited hotels. The DOT has examined and approved these hotels to verify that they satisfy specific requirements and provide quality service to their guests. This list can assist you in locating a DOT-accredited hotel that suits your preferences and needs, whether you're looking for low-cost or deluxe accommodations.
Baguio Crown Legacy Hotel
Baguio Le Fern Hotel-Main
Baguio Palace Hotel
Bloomfield Hotel
City Travel Hotel
City Center Hotel
Citylight Hotel
Eurotel Baguio
Giraffe8 Boutique Hotel
Holiday Inn Baguio City Centre
Hotel Supreme
Lafaayette Luxury Suites Baguio
Mines View Park Hotel
New Rajah Soliman Hotel & Restaurant
Pines View Hotel
Prince Plaza Hotel
Ritz Legarda
Starwood Hotel
The Forest Lodge at Camp John Hay
The Golden Pine Hotel
The Plaza Lodge Baguio City
The Podium Boutique Hotel
V Hotel and Apartelle
Top 10 Best Accredited Hotels In Baguio
It may be difficult to choose between Baguio's many excellent hotels. We've narrowed it down to ten for you to choose from if you don't have time to review them all. These hotels have received excellent or exceptional ratings from users.
2. List of DOT Accredited RESORTS in Baguio City
There are high-quality resorts in Baguio that can offer a memorable and delightful vacation experience.
Baguio Country Club Corporation
3. List of DOT-Accredited APARTMENT HOTELS in Baguio City
These apartment hotels provide the convenience of home-like lodgings as well as hotel services and facilities. The DOT inspects and approves them to ensure they satisfy specific requirements and provide guests with quality service. Whether you're looking for a short-term or long-term stay, this list will help you find a DOT-accredited apartment hotel in Baguio City that meets your tastes and needs.
Apartelle 7
Azalea Residences Baguio
EGI Albergo Hotel
4. List of DOT Accredited MABUHAY ACCOMODATIONS in Baguio
Tourist inns, pension homes, motels, bed and breakfasts, guest houses, hostels, and other similar lodging establishments are called "Mabuhay Accommodation." These establishments have undergone rigorous inspection and have met the DOT's standards for quality and safety, ensuring that guests can have a comfortable and enjoyable stay.
8 RVE Lanes Realty Corp
2024 Baguio Apartments Real Estate Leasing
87 Guesthouse
181 North Place Residences
3BU Hostel
A Hotel Baguio
ABWE Doane Rest
Aduro Aquino Real Estate Leasing (De Cozy Place)
Ashtan Transient House
AHB Inn
Aleph and Dalet Guesthaven
Alf's Inn
Alfonso's Campsite and Transient House
Amber Transient House
Amvill Court Property Management Services
Arc Residences
ARMAR's Place
Ashburn's Transient Baguio
Autumn Oasis Apartments
Baden Powell Hotel
Baguio Benguet Community Credit Cooperative
Baguio Condotel
Baguio GM Apartel
Baguio Transient Dot Com
Bag-C Vacation House
Baguio Vacation Apartments
Baguio Village Inn
Bang-Kito Condo Unit Rental
Balai Dominic Transient House
Baguio Tan Awan Lodging House
Basawil Transient House
Bender Transient House
Beng Boa Overview Apartelle
Benguet Prime Hotel & Restaurant
Bernabe's Apartment
Blackhouse Transient House
Blue Mountain Hotel
Blueridge Haven Transient House
Burgos B and B Transient House
Campo Filipino Dormitelle
Camp Riverside 2600 Bed and Breakfast
Carmela Transient House
Casa Bel
Casa Generosa
Casa Generosa (Branch)
Casa N Hostel
Casalael Transient House
5. List of DOT Accredited HOMESTAYS in Baguio City
A homestay is a form of hospitality and lodging whereby visitors share a residence with a local of the area to which they are traveling. This list contains all homestays in Baguio City that have been accredited by the Department of Tourism (DOT).
Adelle's Transient
Althea Sophia Transient House
AE's Transient Home
AMARA Transient House
American Heritage Home Transient Inn
Aussie Inn
Arturo Samson Property Rental
Baguio Graysville Homestay
Babsplace Transient House
Balai Ruthanna Homestay
Bims Pride Realty
Capiral Transient House
Cherry Marie's Homestay
Countrywoods realty
Destinys Transient and Boarding House (Engineers Hill Branch)
Destinys Transient and Boarding House (Salud Mitra Branch)
Destinys Transient and Boarding House (Trancoville Branch)
Elabiz Properties
Garden View Homestay
Highland Properties Residential Leasing
Ina's Transient House
Joann Sophia Transient House
Joyrich Homestay
JV Espino Apartments and Transient House
KNM Boarding House
La Casa Jessonmar Homestay
LE COQ Bleu Homestay
Maligsa's Homestay
Marie Flor Themes Real Estate Leasing
Mary's Home Baguio House Rental
Mondrian Transient
Noants Lodging & Tours
Oval Era Villa
PBM Homestay
Pines Ville Rentals
Pinewood Home and Condo
Prevera Real Property Management
Retreat at Shirley's Homestay
RMJ TRANSIENT HOUSE
Rozz Anne Zianna's Transient House
RG-TOX Cyber Café and Homestay
Saromines Real Estate Leasing
SUITE ABODES
Toowan21 Transient House
Umaykan Transient House
Velasquez Transient House
Verceles Alambra Homes Home Stay
Wood Pine Real Estate Leasing
Yellow House Transient House
ZYA Transient House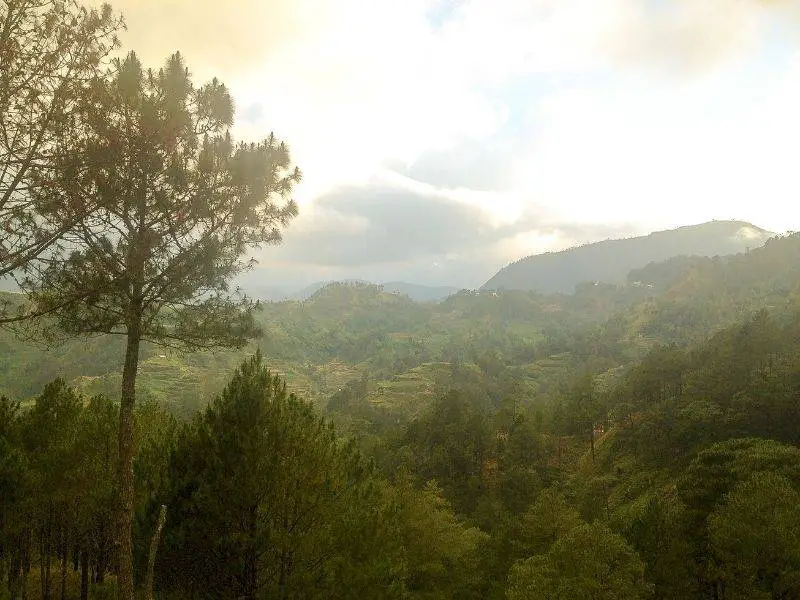 In conclusion, this comprehensive list of DOT-accredited hotels in Baguio City provides tourists with a dependable and trustworthy resource for locating quality accommodations during their stay. The Department of Tourism has inspected and approved each of these hotels to guarantee that they satisfy quality and safety criteria. Travelers can find a hotel that meets their interests and needs, as there are hotels ranging from inexpensive to luxury. Furthermore, staying in a DOT-accredited hotel provides travelers with the assurance that they will receive quality service and hospitality during their stay in Baguio City.
---
The Purpose of DOT Accreditation
The purpose of hotel accreditation is to ensure that the establishment complies with government requirements. A government quality mark is a business seal of approval, a guarantee of competence and integrity, or a measure of quality. Having an agreement aids hotels in improving customer satisfaction.
Current Entry Protocols in Baguio
Aside from the minimum public health standards outlined in Alert Level 1, tourists should be aware of and follow the following city ordinances during their visit to Baguio City.
Learn about the Important Reminders for All Visitors to Baguio City. Read more…
Non-residents who wish to visit Baguio City for leisure should register with the Visitor Information and Travel Assistance (VISITA).
DOT Accredited Travel Agencies in Baguio
This list of travel agencies in Baguio is accredited by DOT or the Department of Tourism in the Philippines.
List of DOT Accredited Travel Agencies in Baguio
---
RELATED POSTS
Are you ready for an unforgettable adventure in the picturesque town of Sagada? Nestled in the Cordillera Mountains of the Philippines, Sagada offers a peaceful escape from the chaos of…

---