Introduction
Prepare yourself for an awe-inspiring adventure as you embark on a journey from Cebu to Bohol. The ferry route between these neighboring provinces not only offers a convenient mode of transportation but also a picturesque view that will leave you with unforgettable memories. Don't miss out on the opportunity to explore both destinations in a single trip and witness the breathtaking landscapes that await you.
A Brief Overview of the Cebu to Bohol Ferry Route
The Cebu to Bohol ferry route connects two major hubs of tourism in the Visayas region. Spanning approximately 20 kilometers of maritime distance across the Bohol Sea, this route offers stunning views of crystal-clear waters, lush landscapes, and even glimpses of marine life if you're lucky!
The journey typically commences at either the Cebu Pier area or Mactan Wharf in Cebu City, where several reputable ferry companies operate their services catering to travelers heading towards different ports in Bohol. Popular destinations within Bohol include Tagbilaran City Pier, Panglao Island Pier (Alona Beach), and Tubigon Port.
The Importance of Choosing the Best Ferry Option and Tickets
When it comes to planning your trip from Cebu to Bohol, selecting the best ferry option and securing appropriate tickets plays a crucial role in ensuring a seamless travel experience. The right choice can significantly impact not only your convenience but also your comfort during transit. Each ferry company operating on this route brings its own distinctive features that may cater differently to various travelers' preferences.
From OceanJet's renowned speed and efficiency to Lite Ferry's reliable RoRo vessels capable of carrying both passengers and vehicles and SuperCat's emphasis on fast travel times, there are numerous options to consider. Furthermore, choosing the ideal tickets will depend on multiple factors such as availability during peak seasons or holidays, proximity to your location in Cebu or Bohol, and additional services provided by the ferry companies.
By carefully evaluating these aspects, you can optimize your journey and make the most of your time exploring these captivating islands. In the following sections of this article, we will delve into each ferry option in detail, comparing their offerings, ticket prices, schedules, and other relevant factors.
We'll also provide useful tips for booking tickets and highlight essential considerations to keep in mind throughout the process. So sit back and prepare to embark on a voyage filled with adventure and tranquility!
Overview of Cebu and Bohol
The Splendors of Cebu and Bohol
Nestled in the heart of the Visayas region in the Philippines, Cebu and Bohol are two captivating islands that epitomize the country's natural beauty and rich cultural heritage. Both islands boast breathtaking landscapes, pristine beaches, intriguing historical sites, and warm hospitality that leave an indelible mark on every traveler's heart.
Geographical Location and Significance
Cebu, known as the "Queen City of the South," is located in Central Visayas. It serves as a gateway to various destinations in the southern Philippines.
Situated on a narrow strait between Cebu Island and Bohol Island is the bustling city of Cebu. The Mactan-Cebu International Airport is a major transportation hub connecting travelers from all over the world to this tropical paradise.
Bohol, a neighboring island to Cebu, offers an idyllic escape for nature enthusiasts and history buffs alike. Known for its Chocolate Hills – an enchanting geological formation – Bohol exudes a unique charm with its lush forests, serene rivers, pristine waterfalls, captivating dive sites like Balicasag Island Marine Sanctuary, and famous tarsier sanctuaries where you can catch a glimpse of these adorable primates.
Popular Tourist Attractions in Cebu
Cebu has something to offer for every type of traveler. History aficionados can explore Magellan's Cross – a symbol of Ferdinand Magellan's arrival in 1521 when he introduced Christianity to the Filipinos. The majestic Basilica Minore del Santo Niño nearby houses one of the oldest religious relics in Southeast Asia.
For those seeking natural wonders, Osmeña Peak provides panoramic views over jagged mountain ranges while Kawasan Falls mesmerizes visitors with its crystal-clear turquoise waters, perfect for canyoneering and swimming. A visit to the beautiful islands of Malapascua and Bantayan is a must for beach lovers, where you can immerse yourself in pristine white sands and turquoise waters.
Popular Tourist Attractions in Bohol
Bohol is home to several iconic attractions, including the renowned Chocolate Hills – a series of perfectly conical mounds that turn brown during the dry season, resembling gigantic chocolate drops. Another must-visit destination is the Philippine Tarsier Sanctuary, where you can observe these nocturnal primates in their natural habitat.
The historic Blood Compact Shrine commemorates the first treaty of friendship between native chieftain Datu Sikatuna and Spanish explorer Miguel López de Legazpi. Additionally, the Baclayon Church – one of the oldest stone churches in the Philippines – showcases remarkable Baroque architecture and religious artifacts.
Adventure-seekers will delight in exploring Hinagdanan Cave's mystical beauty or cruising along Loboc River while savoring a delectable buffet lunch on board floating restaurants. The island's vibrant underwater world beckons scuba diving enthusiasts with diverse marine life and vibrant coral reefs.
Cebu and Bohol are captivating destinations that offer an array of natural wonders, historical landmarks, and unique experiences. Whether you choose to explore Cebu's rich cultural heritage or immerse yourself in Bohol's natural splendors, these islands promise an unforgettable journey filled with adventure, beauty, and cultural immersion.
Ferry Options from Cebu to Bohol
Main ferry companies operating on this route
When it comes to traveling from Cebu to Bohol by sea, there are several reputable ferry companies that operate on this route. These companies provide convenient, comfortable, and reliable transportation options for both locals and tourists alike. The main ferry companies you can choose from are OceanJet, SuperCat, and Lite Shipping Corporation.
OceanJet
One of the leading ferry companies operating between Cebu and Bohol is OceanJet. Known for its efficient service and modern fleet, OceanJet offers a pleasant journey across the Visayan Sea. Their fleet comprises high-speed catamarans that provide a smooth ride even in slightly rough waters.
Onboard amenities provided by OceanJet are designed to enhance passenger comfort during the journey. Passengers can enjoy air-conditioned seating areas, spacious legroom, and clean restroom facilities.
Additionally, there is a snack bar where passengers can purchase refreshments throughout the trip. OceanJet offers flexible ticketing options with various price ranges to suit different budgets.
Ticket prices may vary depending on factors such as seat class (economy or business) and departure time. It is advisable to book your tickets in advance, especially during peak travel seasons or holidays when demand is high.
Passengers can conveniently select their preferred travel dates, departure times, and seat classes through the official OceanJet website or other authorized platforms like Klook.
SuperCat Fast Ferry Corporation
SuperCat Fast Ferry Corporation, operated by 2GO Travel, is another notable option for those traveling from Cebu to Bohol. This company offers fast ferries that ensure a quick journey between the islands. The fast ferries operated by SuperCat are equipped with modern amenities to make your voyage comfortable and enjoyable.
Passengers can expect well-maintained seating areas with ample legroom, air conditioning for a pleasant atmosphere, and clean restrooms for convenience. Ticket availability for SuperCat ferries can vary depending on the time of year and demand.
It is advisable to check their website or contact their customer service for real-time information on ticket availability, especially during peak travel seasons. To make a reservation with SuperCat, you can visit their website directly or use authorized online platforms like Klook.
The reservation process is straightforward, allowing you to select your preferred travel date, departure time, and seat class. It is recommended to book in advance to secure your desired schedule.
Lite Shipping Corporation
Lite Shipping Corporation is a popular ferry company that operates Roll-on/Roll-off (RoRo) vessels between Cebu and Bohol. RoRo vessels provide an efficient way of transporting both passengers and vehicles. Lite Shipping's RoRo vessels are designed to accommodate various types of vehicles, including cars, motorcycles, trucks, and even bicycles.
This makes it an ideal choice for travelers who wish to bring their own vehicles across the sea. In addition to vehicle transportation services, Lite Shipping also offers comfortable passenger accommodations onboard its vessels.
Passengers can enjoy spacious seating areas with air conditioning and access clean restroom facilities throughout the journey. Ticket costs for Lite Shipping's RoRo service depend on the type of vehicle being transported and the number of passengers onboard.
Schedules may vary depending on demand; therefore, it is advisable to check their official website or contact their customer service for up-to-date information regarding ticket prices and schedules. To enhance convenience for passengers traveling from Cebu to Bohol with Lite Shipping Corporation's RoRo service, additional amenities such as snack bars are available onboard where passengers can purchase refreshments during the journey.
When planning a trip from Cebu to Bohol, there are several reliable ferry companies to choose from. OceanJet, SuperCat Fast Ferry Corporation (2GO Travel), and Lite Shipping Corporation all offer different features and amenities to cater to the diverse needs of passengers.
Whether you prefer high-speed catamarans with comfortable seating areas, quick ferry rides for shorter travel times, or RoRo vessels for transporting vehicles, there is an option suited for you. It is recommended to check the official websites or authorized platforms like Klook for updated ticket prices, schedules, and online booking options before making your travel arrangements.
Comparison of Ferry Options
Duration of the Journey for Each Ferry Company
When planning a trip from Cebu to Bohol, it is essential to consider the duration of the ferry journey offered by different companies. The travel time can vary depending on various factors such as the type of vessel, weather conditions, and any scheduled stops along the way. Among the ferry operators, OceanJet offers one of the fastest journeys with an average travel time of approximately 1 hour and 40 minutes to 2 hours.
Their high-speed catamarans are designed for efficiency and speed, ensuring passengers reach their destination swiftly without compromising comfort. SuperCat Fast Ferry Corporation also provides expedited travel with an approximate journey time of around 2 hours.
Lite Shipping Corporation operates RoRo (Roll-on/Roll-off) vessels that transport both passengers and vehicles between Cebu and Bohol. While their vessels may take longer due to loading and unloading processes, they offer a unique experience where travelers can bring their vehicles along.
Comfort Level Onboard (Seating Arrangements, Air Conditioning)
The level of comfort offered onboard is an important consideration for many travelers. OceanJet prides itself on its comfortable seating arrangements with both open-air and air-conditioned sections available. Passengers have the option to choose between regular seats or upgraded business class seats for added comfort during their journey.
SuperCat Fast Ferry Corporation's vessels are equipped with comfortable seating arrangements as well, ensuring a pleasant trip for passengers. With spacious seating areas both inside air-conditioned cabins and open-air decks, travelers have options to suit their preferences.
Lite Shipping Corporation emphasizes convenience by offering spacious lounges where passengers can relax during their transit. Although their vessels do not have luxurious amenities like OceanJet or SuperCat Fast Ferry Corporation, they provide a comfortable journey with well-maintained seating areas.
Safety Measures Implemented by Each Company
Safety is of paramount importance when traveling by ferry. All the prominent ferry companies operating on the Cebu to Bohol route, including OceanJet, SuperCat Fast Ferry Corporation, and Lite Shipping Corporation, prioritize safety measures to ensure passengers have a secure journey.
OceanJet maintains a strict adherence to safety protocols and has well-trained crew members who conduct safety briefings before departure. Their vessels are equipped with life jackets and life rafts for emergencies, and regular maintenance is performed to ensure all safety equipment is in optimal condition.
SuperCat Fast Ferry Corporation also prioritizes passenger safety by adhering to international maritime standards. Their vessels undergo regular inspections and are fitted with modern navigation systems and safety equipment.
They conduct routine drills to ensure crew members are prepared for any emergency situations that may arise. Lite Shipping Corporation complies with all relevant maritime regulations and has trained personnel onboard who implement stringent safety measures.
Passengers can rest assured knowing that their journey is being conducted in accordance with established maritime standards. When comparing ferry options from Cebu to Bohol, travelers should consider factors such as duration of the journey, comfort level onboard including seating arrangements and air conditioning facilities offered, as well as the implemented safety measures of each company.
By carefully evaluating these aspects, passengers can make an informed decision that aligns with their preferences for an enjoyable and secure trip across the stunning Philippine islands.
Additional Considerations for Choosing the Best Option
Proximity to Your Location in Cebu or Bohol
When selecting the best ferry option for your journey from Cebu to Bohol, it is essential to consider the proximity of ferry terminals to your location on either island. Depending on where you are staying or visiting in Cebu or Bohol, choosing a ferry terminal that is conveniently located can save you valuable time and effort.
For instance, if you are in downtown Cebu City, the Pier 1 terminal is easily accessible and offers multiple ferry options like OceanJet and Lite Ferry. On the other hand, if you find yourself on Mactan Island, Pier 4 might be a better choice as it caters to SuperCat Fast Ferry Corporation (2GO Travel) among others.
Accessibility to Ferry Terminals
Travelers seeking convenience should carefully evaluate the accessibility of ferry terminals when considering their options. Some terminals may have better infrastructure and transportation links than others.
For example, Pier 1 in Cebu City has excellent connectivity with various modes of transportation such as taxis, jeepneys, and tricycles. This makes it easier for passengers to reach popular destinations like Magellan's Cross or Fort San Pedro after disembarking from ferries operated by companies such as SuperCat or OceanJet.
Transportation Options Available from Terminals to Popular Destinations
It's crucial to consider the availability of transportation options upon arrival at the ferry terminals in both Cebu and Bohol. Knowing this information beforehand allows travelers to plan their onward journey efficiently. In Bohol, for instance, Tagbilaran City is a popular destination where most ferries dock.
From Tagbilaran Port, visitors can easily find tricycles or taxis that can take them directly to renowned attractions like Chocolate Hills or Panglao Island. Similarly, in Cebu, various transportation modes are readily available at Pier 1 or Pier 4 to take you to must-visit places such as the Taoist Temple or the renowned Kawasan Falls.
Ticket Availability During Peak Seasons or Holidays
During peak seasons and holidays, ticket availability for ferries from Cebu to Bohol can become limited. It is advisable to plan your trip in advance and book your tickets early to secure your preferred ferry schedule.
Some of the ferry companies, like SuperCat Fast Ferry Corporation (2GO Travel) and Lite Ferry offer online booking options through their websites. Additionally, third-party platforms such as Klook may also provide ticketing services for multiple ferry operators on this route.
Discounts or Promotions Offered by Different Companies
To attract more passengers, ferry companies operating between Cebu and Bohol often offer discounts or promotions that can help travelers save money. Keep an eye out for special deals, especially during off-peak seasons or when certain holidays are approaching.
Companies like OceanJet and Lite Ferry occasionally provide discounted fares for students, senior citizens, and large groups. It is worth checking their official websites or subscribing to their newsletters to stay updated on any promotional offers available.
Additional Services Provided (e.g., Baggage Handling, Snacks)
Apart from choosing a reliable ferry service based on convenience and accessibility factors, considering additional services provided by different companies can enhance your overall travel experience. Some ferry operators like OceanJet offer baggage handling services that allow passengers to have peace of mind while traveling with luggage.
Furthermore, if you anticipate hunger pangs during the journey, it's worth noting that SuperCat Fast Ferry Corporation (2GO Travel) provides onboard snacks and refreshments for purchase. With these additional considerations in mind – proximity to your location, accessibility of ferry terminals, transportation options available from terminals to popular destinations, ticket availability during peak seasons or holidays, discounts or promotions offered by different companies, and additional services provided – you can make a well-informed decision while choosing the best Cebu to Bohol ferry option that suits your travel needs.
Tips for Booking Tickets
Websites or platforms where you can book tickets online
When it comes to booking ferry tickets from Cebu to Bohol, convenience is key. Fortunately, there are several reliable websites and platforms that allow you to book your tickets online, saving you time and effort. Here are some popular options:
1. Klook: Klook is a well-known travel platform that offers not only ferry tickets but also various other travel services. Their website is user-friendly and provides detailed information on different ferry companies operating on the Cebu to Bohol route.
You can easily compare prices, and schedules, and even read reviews from previous travelers before making your booking.
2. OceanJet: As one of the prominent ferry operators on this route, OceanJet has its own official website where you can book your tickets directly.
Their online system is straightforward, allowing you to select your preferred travel date and time, choose seats, and make secure payments using a credit card or other available options.
3. SuperCat (2GO Travel): SuperCat offers an online booking facility on its official website as well as through third-party platforms like Klook.
Their user-friendly interface lets you customize your search based on preferred departure times, compare ticket prices across different dates or classes, and conveniently complete the booking process in just a few easy steps.
4. Lite Ferry: Lite Ferry also offers an online reservation system through their official website.
With clear instructions guiding you throughout the process, it's simple to check availability for various departure times and choose seats according to your preference. By utilizing these websites or platforms for ticket bookings, you not only save time but also gain access to valuable information that helps in making informed decisions based on your preferences.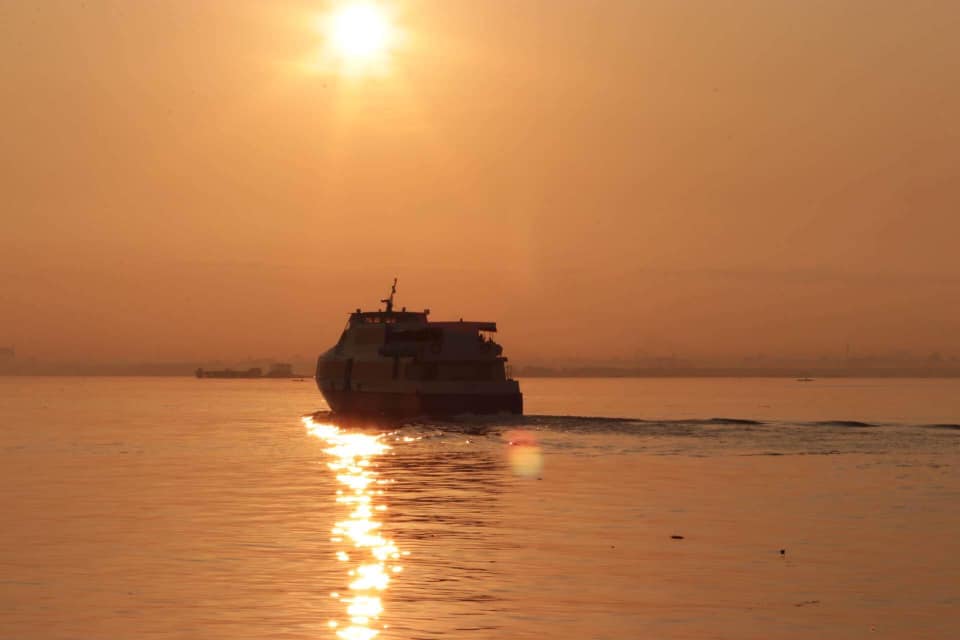 Conclusion
Traveling from Cebu to Bohol by ferry provides a delightful experience, showcasing the beauty of the Philippine islands. By considering various ferry options and booking tickets through reliable online platforms like Klook, OceanJet, SuperCat (2GO Travel), or directly from Lite Ferry's official website, you can ensure a smooth and enjoyable journey. Whether you choose OceanJet for their well-maintained fleet and comfortable amenities, SuperCat for their fast and efficient service, Lite Ferry for their RoRo vessels providing flexibility in transportation, or any other reputable option available on the route, rest assured that these companies prioritize passenger safety and comfort.
Remember to consider factors such as proximity to your location in Cebu or Bohol, ticket availability during peak seasons or holidays, discounts or promotions offered by different companies, and additional services provided. By planning ahead and utilizing the available resources for online ticket bookings, you can make your Cebu to Bohol ferry journey a hassle-free experience.
Embark on this adventure with confidence as you immerse yourself in the stunning landscapes that await you in Bohol. Bon voyage!