Explore Iloilo Province with our comprehensive travel guide. Find out the best places to visit, things to do and see, food to try, and accommodation options. Get all the information you need for your trip to Iloilo today!
ABOUT ILOILO
Iloilo is located in the center of the Philippine archipelago. The island-province of Guimaras borders the province, which is located on the southeasterly tip of Panay Island. A prominent urban hub is the City of Iloilo, the provincial capital of the Philippines' Iloilo province. People call it "The Heart of the Philippines".
One of the most significant provinces in the country has always been Iloilo. Even before the arrival of the Spaniards, traders from China and India had been doing business with the Ilonggos.  Iloilo continued to be a significant commerce hub even during the Spanish and American colonial periods. Iloilo has a lovely harbor with peaceful, placid waters that are safe to navigate because Guimaras Island shields it from the open sea.
You can still see the historic buildings, including luxurious residences, majestic century-old churches, and historic office buildings that, interestingly enough, were influenced by both European and American architecture.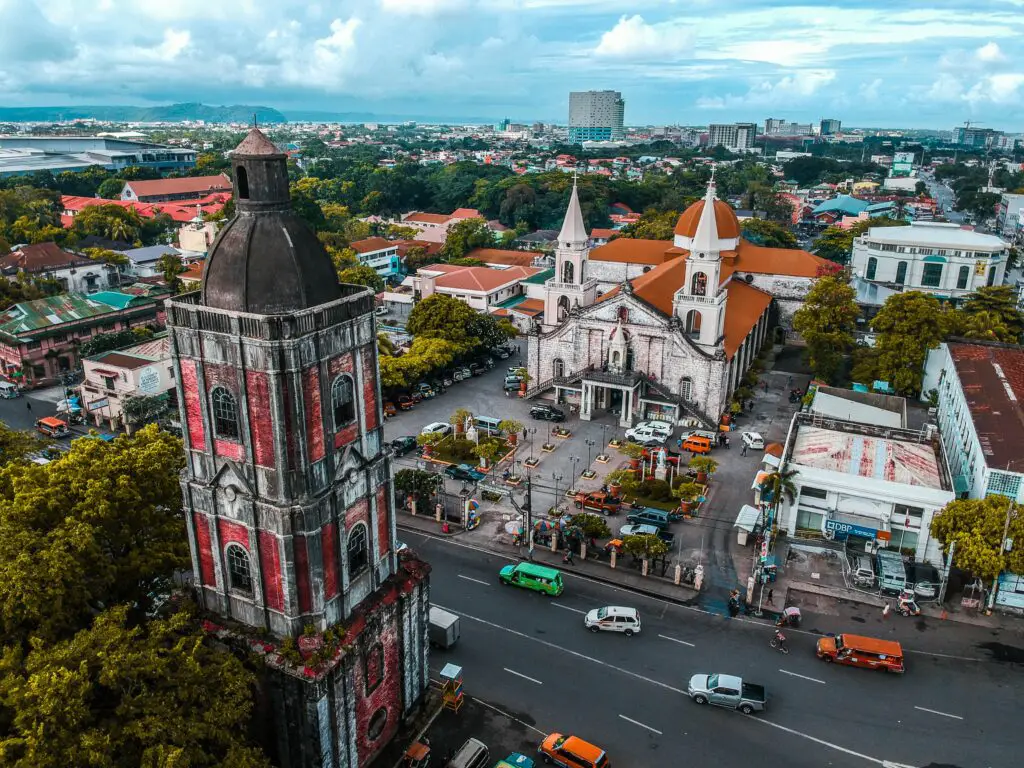 Due to its rich terrain and abundantly productive oceans, Iloilo takes pride in being the region's food basket and rice granary. The province of Iloilo's main crop is rice. In the southern and northern parts of Iloilo, fish and marine goods are regarded as the primary source of income. Many restaurants provide tourists a delectable gourmet experience of fresh marine foods and well-known Ilonggo dishes including La Paz Batchoy, Chicken Inasal, and Pancit Molo.
The name Iloilo is derived from the Hiligaynon term "Ilong-Ilong" or the Kinaray-a term "Irong-Irong," both of which refer to the nose-shaped islet of the river that is now known as the Iloilo River.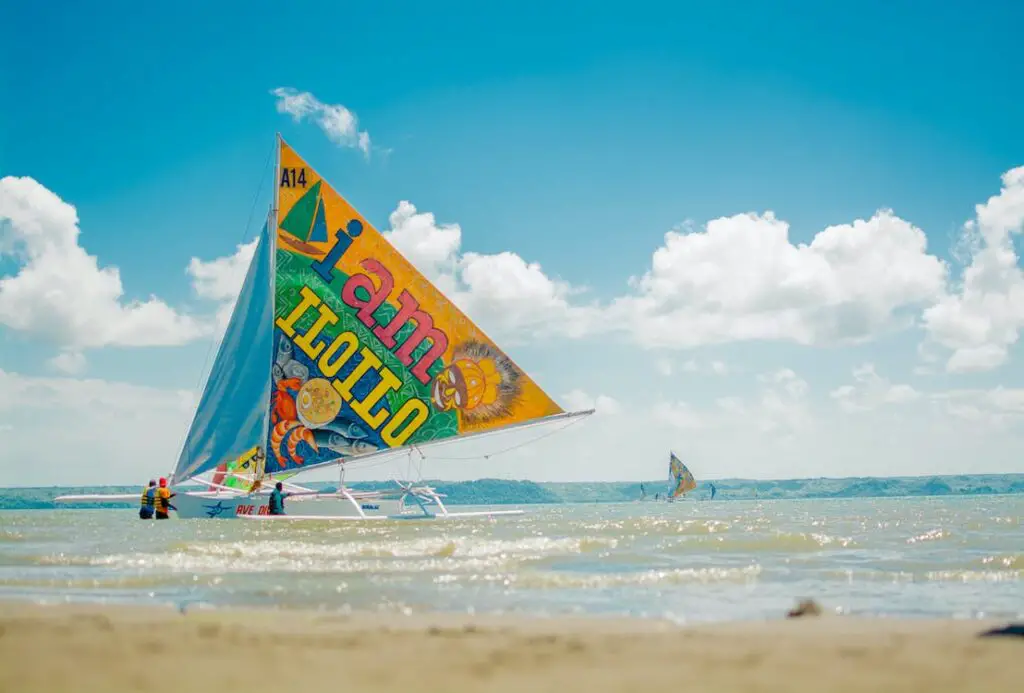 LOCATION
MUNICIPALITIES AND CITIES OF ILOILO
Ajuy
Alimodian
Anilao
Badiangan
Balasan
Banate
Barotac Nuevo
Barotac Viejo
Batad
Bingawan
Cabatuan
Calinog
Carles
Concepcion
Dingle
Dueñas
Dumangas
Estancia
Guimbal
Igbaras
Janiuay
Lambunao
Leganes
Lemery
Leon
Maasin
Miagao
Mina
New Lucena
Oton
Passi
Pavia
Pototan
San Dionisio
San Enrique
San Joaquin
San Miguel
San Rafael
Santa Barbara
Sara
Tigbauan
Tubungan
ISLANDS THAT ARE UNDER THE JURISDICTION OF ILOILO
Adcalayo Island
Agho Island
Bagabu Island
Bagosipol Island
Balbagon Island
Bantigui Island
Bayas Island
Binanan Chico Island
Binuluangan Island
Bocot Island
Botlog Island
Bulubadiang Island
Bulubadiangan Island
Buri Island
Cabugao Gamay
Cabugao Grande Island
Calabasa Island
Calagnaan Island
Canas Island
Chico Island
Danao Island
Gaguit Island
Gigantillo Island
Gigantona Island
Himamaylan Island
Igbon Island
Igcalayo Gamay Island
Labno Island
Longingot Island
Magaisi Chico Island
Magais Island
Magalumbi
Magusipol Island
Malaiya Island
Maliog-liog Island
Manipulon Island
Manlot Island
Nabunut Island
Naburot Island
Nasidman Island
North Gigante Island
Ojastras Island
Punta Buri
Quiniluban Island
Salog Island
Sicogon Island
Sombrero Island
South Gigante Island
Tabugon Island
Tago Island
Talingting
Tulunaun Island
Tumaquin Island
Turnina Island
Uaydajon Island
TOURIST ATTRACTIONS IN ILOILO
Agho Island
Bucari Pine Forest and Campsite
Calle Real
Camina Balay nga Bato
Casa Mariquit
Casa Real de Iloilo
Concepcion Islands
Damires Hills
Festive Walk Iloilo
Fort San Pedro
Garin Farm
Guimaras Island
Iloilo City Hall
Iloilo Museum of Contemporary Art ( ILOMOCA )
Islas de Gigantes ( Gigantes Islands )
Jaro Cathedral
Kuliatan Marine Sanctuary
Lighthouse Ruins
Lizares Mansion
Miag – ao Church
Museo Iloilo (Iloilo Museum)
Museum of Philippine Economic History
Museum of Philippine History
Nadsadjan Falls
Nelly's Garden
Pawikan Cave
Pototan Astrodome
Santa Barbara Church
Santa Maria Parish
Sicogon Island
Sinamay House
Smallville Complex
St. Anne Parish Church / Molo Church
St. Clement's Church
Sta. Monica Church Pavia
Tangke Saltwater Lagoon
The Molo Mansion
Vista Mall
Waterworld Iloilo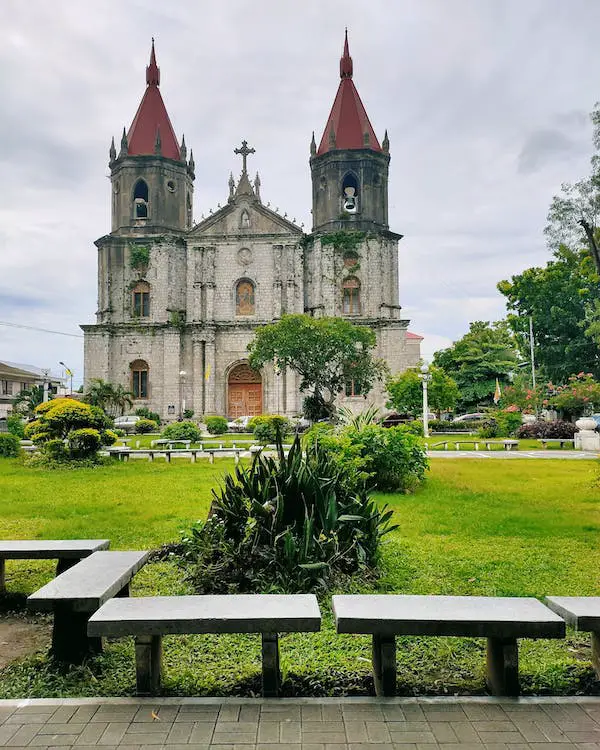 TOURS AND SIGHTSEEING DEALS IN ILOILO
FESTIVALS IN ILOILO
Binanog Festival
Second Sunday of January in Lambunao
Leganes Saad Festival
Last week of January in Leganes
Dinagyang Festival
Last Sunday of January in Iloilo City
Jimanban Festival
Last week of January in New Lucena
Kasadyahan Festival
Fourth Saturday of January in Iloilo City
Hirinugyaw-Suguidanonay Festival
Last week of January to first week of February in Calinog
Paraw Regatta Festival
February in Villa de Arevalo
Candelaria Fiesta
February 2 in Jaro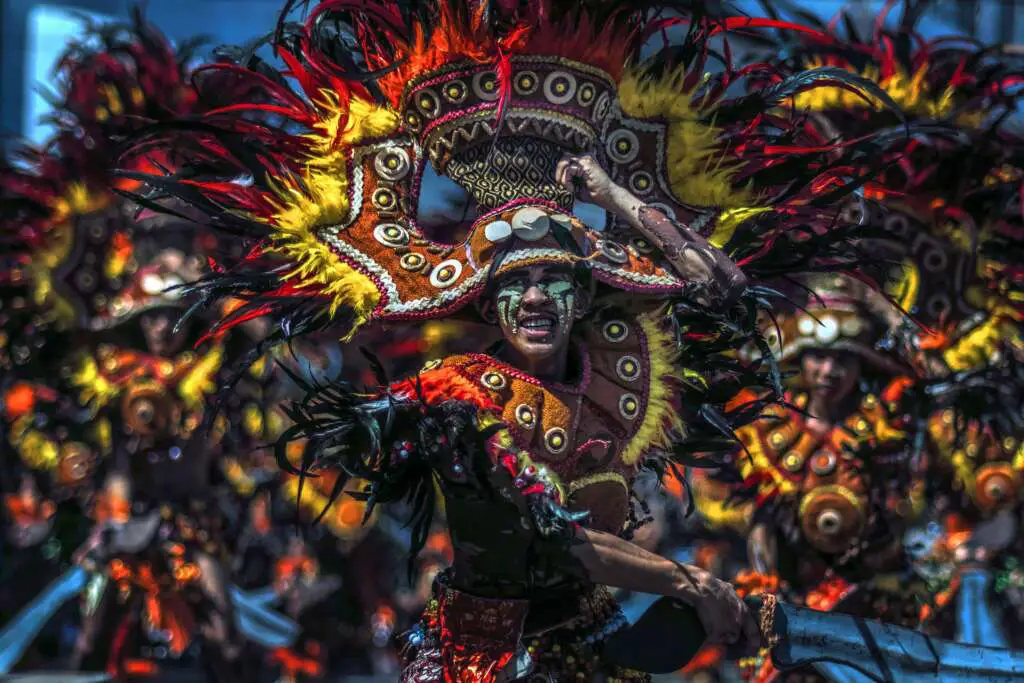 MUST TRY FOODS IN ILOILO
Batchoy
An egg noodle soup cooked with pork meat, intestines, liver and bone marrow mixed with fried garlic and scallions.
Bañadas
White sugar glaze-coated round cookie.
Barquillos
A delicious cracklings in the form of a delicate tube.
Biscocho de Caña
A biscocho without the butter and with less sugar.
Broas
A signature ladyfinger biscuit from Bacolod.
Everlasting
A tough cookie.
Kinamonsil, Quinamonsil
Camachile-shaped cookies.
Mamon Tostado
Also known as Toasted round cakes; a delicacy of Deocampo Barquillos.
Napoleones Otap
 A custard-filled pastry with a sugar coating.
Pan de Nora
A round buttercream-filled biscuit.
Pancit Molo
A soup consisting of meat-filled dumplings, chicken that has been chopped, and a hearty broth.
Piaya
A molasses-filled, hard pancake that has been grilled
Rosquetes
A distinctively flavorful, gritty cookie.
Sambag, Sampalok
Bacolod's crumbly tamarind-shaped cookie.
Serafina
A tiny, crunchy dough balls that have been deep-fried, caramelized, and dusted with sugar.
Sugar cookies
Cookies coated with frosting.
BEST TIME TO VISIT
The best time to travel to Iloilo is February, March, April, May and June because those are the driest months. 
BEST HOTELS IN ILOILO