Visit Cotabato and explore the stunning attractions that make this region one of the most beautiful tourist destinations in the Philippines. From mystic waterfalls to ancient heritage sites, there's something for everyone. Come experience the beauty of Cotabato!
ABOUT COTABATO
Cotabato province is strategically placed in the center of Mindanao, on the eastern side of the SOCCSKSARGEN Region. The province, known as the "fruit basket of Mindanao," relies heavily on agriculture, and its broad plains and rolling terrain make it an ideal place to cultivate a wide range of crops and tropical fruits. The three municipalities of this province also contain the location of the highest peak in the nation. Kidapawan is Cotabato's capital.
The name Cotabato comes from the Maguindanao term kuta wato from the Malay word "Kota Batu", which means "stone fort," and refers to the stone fort that served as Sultan Muhammad Kudarat's residence in what is now Cotabato City.
LOCATION OF COTABATO
Cotabato is a province in the Philippines that takes up the southern-central portion of Mindanao and is located in the SOCCSKSARGEN area. 
THE 17 MUNICIPALITIES AND 1 CITY IN COTABATO
Alamada
Aleosan
Antipas
Arakan
Banisilan
Carmen
Kabacan
Kidapawan
Libungan
M'lang
Magpet
Makilala
Matalam
Midsayap
Pigcawayan
Pikit
President Roxas
Tulunan
MUST-SEE TOURIST ATTRACTIONS IN COTABATO
Cotabato is full of culture, history, and stunning natural attractions. Explore the must-see tourist sites, such as the Kutang Bato Caves and Kirungdong Falls. Experience Cotabato's unique sights, sounds.
Al Jamela Weaving Center
Barter Trade Center
Bokwan Falls
Brassware
Cotabato City Hall
Dulao Falls
Flortam Hot Spring
Kalanganan Bai Walk
Kirungdong Falls
Kusiong Beach
Kutang Bato Caves
Kutawato Cave
London Beach
Mab-bu Falls
Matigol Falls
Nabuns Cave
Nanilungan Falls
New Israel Eco Park
Office of the Regional Governor Complex
People's Palace
Sang-Ngawan Falls
Sinapangan Falls
South Seas Mall Bai Walk  
Sultan Haji Hassanal Bolkiah Masjid ( The Grand Mosque in Cotabato City )
Sultan Kudarat Monument
Tamontaka Church (Church of the Immaculate Concepcion )
Tausavan Falls
The Old and the New City Hall
Timako Hill
Towsuvan Falls
Traankini Spring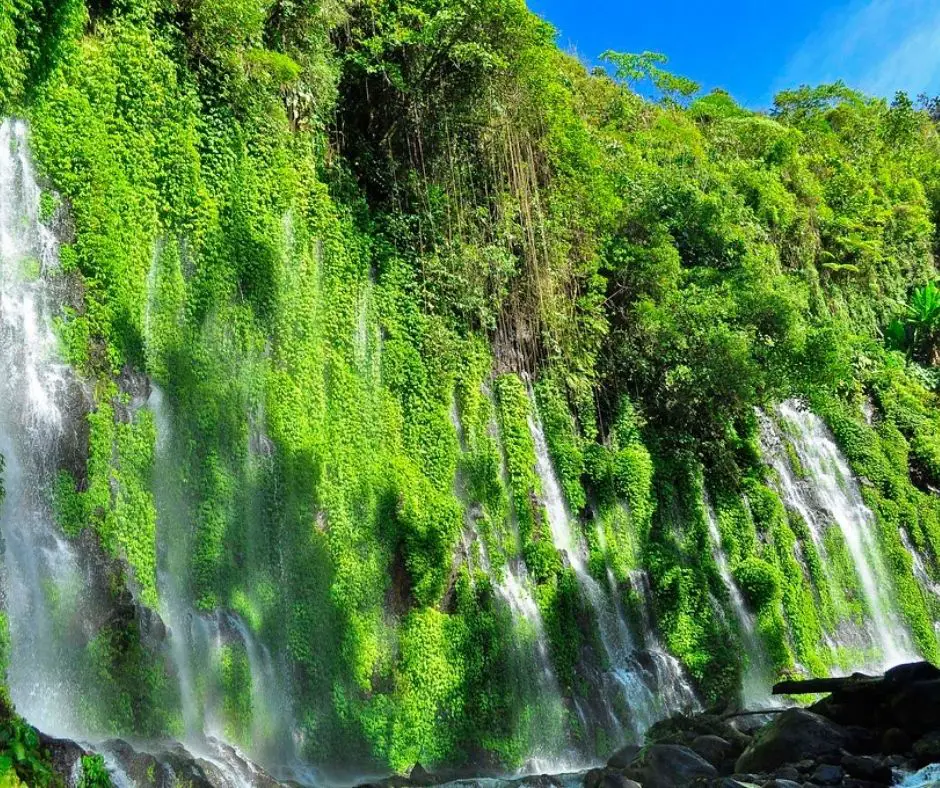 MUST-TRY FOODS IN COTABATO PROVINCE
Discover the unique flavors of Cotabato Province! From classic dishes to the local delicacies, try out the best food experiences this region has to offer. Get ready for a gastronomic adventure like no other.
Beef Sinina
Coco bread
Dalag rolletes in tomato sauce
Dodol
Kalintubo
Pastil
Sinina
Sininang kambing
Taro chips
Tinagtag
Tinapayan
FESTIVALS IN COTABATO
Experience the vibrant culture of Cotabato with its unique festivals. Celebrate the richness of Filipino traditions and explore the many attractions that Cotabato has to offer.
1. Kalibongan Festival
Location: Kidapawan, Cotabato,
Month: August
Kalibongan is a manobo term for the annual Grand Festival held in Kidapawan, Cotabato. Manobos, Bagobos, and other highland tribes from across the province travel to Kidapawan to proudly display their tradition and cultural heritage. The natives celebrate "partying" in their own way, with a traditional horsefight, a "blood compact" peace ceremony, and so on. For the Kalibongan festival, there is a large gathering of Mindanao's major tribal groups and thanksgiving, as well as a demonstration of horse fighting, street dances, and manobos
THE BEST TIME TO VISIT COTABATO
The months of March, April, May, and August are the ideal times to explore Cotabato Province.
FIND CHEAP HOTELS IN COTABATO