Mindanao, one of the most under-visited parts of the country, has many incredible scenic spots that you can visit this year. If you don't have time to go on vacation or if you're just tired of the same old tourist spots, then we suggest that you check out these most beautiful tourist spots in Mindanao.
ABOUT MINDANAO
Mindanao is a tropical island with many natural wonders and fantastic tourist attractions. There is so much to do and see here. Every year, tourists from all over the world visit Mindanao tourist spots because of their gorgeous landscapes as well as their rich culture and tradition.

You may not have heard of these stunning tourist destinations in Mindanao, which are ideal for those looking to venture off the beaten road.
TOURIST SPOTS IN DAVAO ORIENTAL
TOURIST SPOTS IN CAMIGUIN
TOURIST SPOTS IN SIARGAO, SURIGAO DEL NORTE
TOURIST SPOTS IN SURIGAO DEL SUR
TOURIST SPOTS IN DAVAO DEL NORTE
TOURIST SPOTS IN DAVAO DEL SUR
TOURIST SPOTS IN DAVAO ORIENTAL
TOURIST SPOTS IN DINAGAT
TOURIST SPOTS IN SOUTH COTABATO
TOURIST SPOTS IN ILIGAN, LANAO DEL NORTE
TOURIST SPOTS IN TAWI-TAWI
TOURIST SPOTS IN ZAMBOANGA
TOURIST SPOTS IN MAGUINDANAO
TOURIST SPOTS IN CAGAYAN DE ORO
---
THE BEST TOURIST SPOTS IN MINDANAO
Aliwagwag Falls, Davao Oriental
This gorgeous 84-tiered waterfall with more than 130 cascades sits at 1,110 feet, making it the highest waterfall in the Philippines. The waterfall cascades down the mountainside. It isn't very steep or free-falling, but it is broad and full of water. Along the route, the river creates little lagoons that are safe for swimming.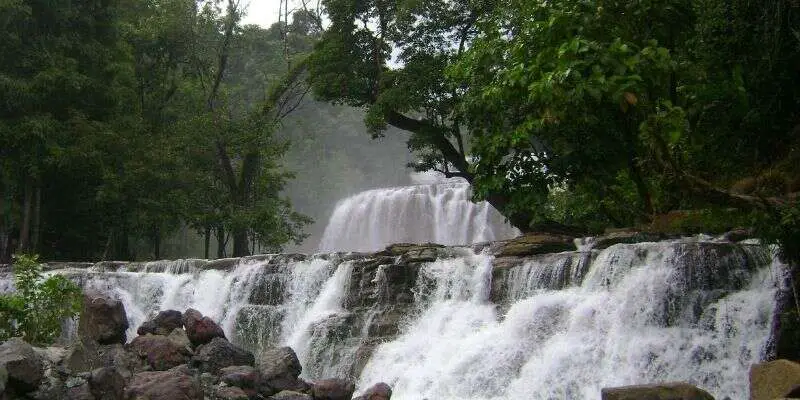 Cape of San Agustin, Davao Oriental
This islet was sculpted by the pounding waves of the Celebes Sea over millennia and features unique geological patterns. Cape San Agustin is located near the country's southeasternmost point, overlooking the Davao Gulf on the west, the Celebes Sea on the south, and the enormous Philippine Sea on the east. Apart from the beaches, Cape San Agustin is a historical site dating back centuries to the arrival of the first Spaniards in the Philippines.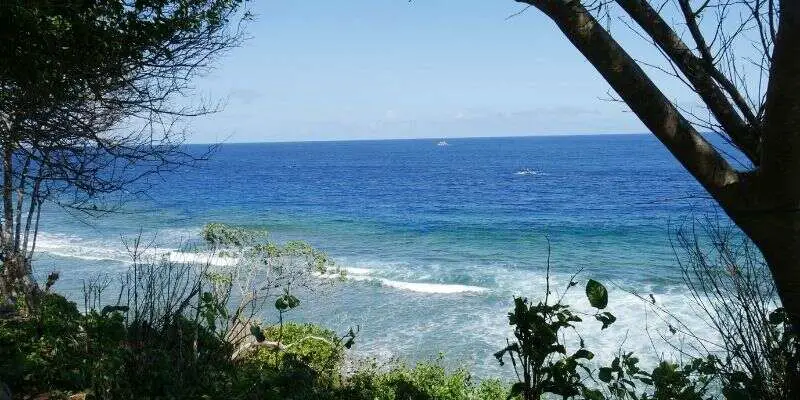 Dahican Beach, Davao Oriental
It is located in Mati City, Davao Oriental's sole city. Dahican Beach is a stunning seven-kilometer stretch of white sand shoreline and brilliant, clean seas with soaring coconut trees.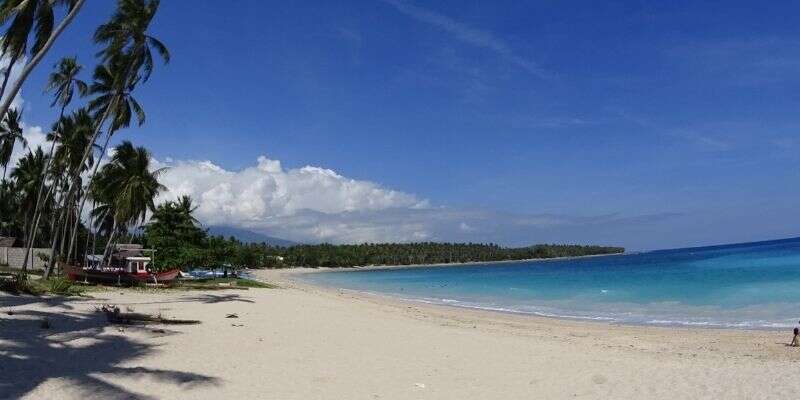 Camiguin Island, Camiguin
Volcanic eruptions and land movements developed this lovely island, which is rich in natural wonders and historical treasures. It is home to seven volcanoes and numerous volcanic domes.
The island is also regarded as one of the world's top 10 dive spots. It is home to some of the Philippines' most stunning waterfalls. Katibawasan Falls, which cascades 229 feet into a plunge pool below, is one of the most famous falls on the island.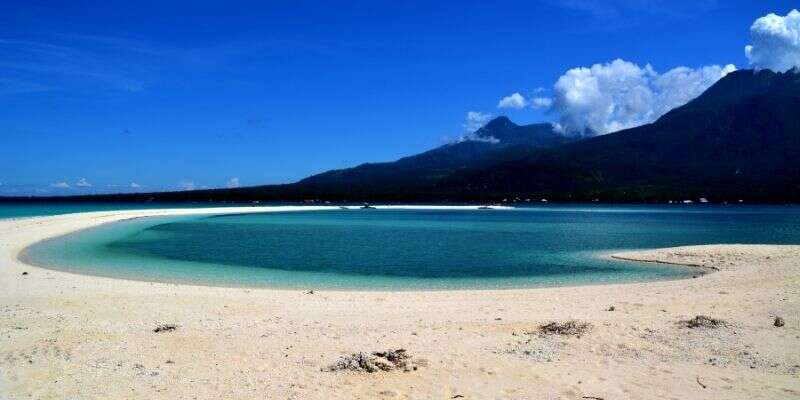 Cloud 9, Siargao, The Best Tourist Spots in Mindanao
Cloud 9 is located on Siargao Island's southeast corner. It is a well-known surfing hotspot in the world due to its barreling huge waves. Cloud 9 rose to prominence as a surfing resort, but it has subsequently expanded into a popular tourist destination for non-surfers.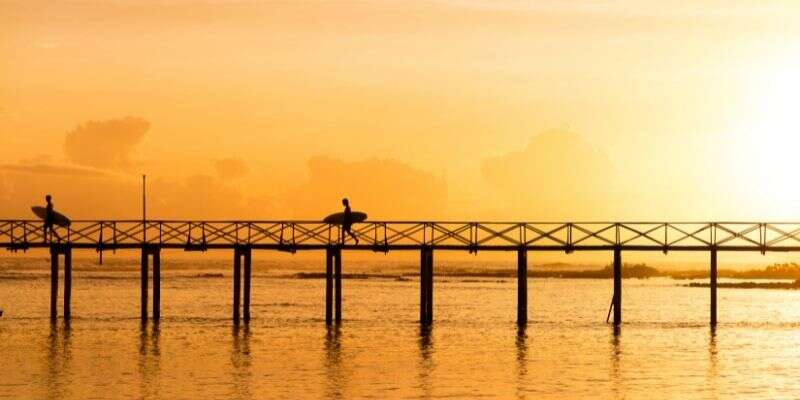 Coconut Mountain View, Siargao
The Coconut Mountain Viewpoint offers views of thousands of coconut trees that stretch as far as the eye can see.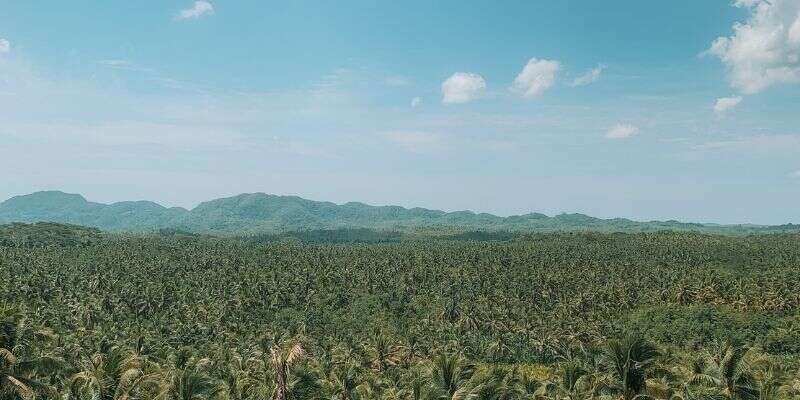 Naked Island, Siargao
The name comes from the fact that it is fully stark and naked. It has nothing except white sand. This is usually the last destination of the island-hopping Siargao tour.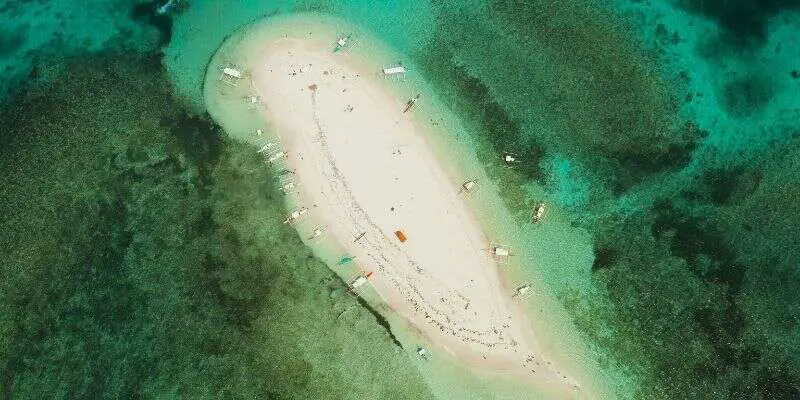 Daku Island, Siargao
Daku is one of three islands included in the classic Siargao island-hopping tours. Daku is a Visayan word that means "large." It is famous for its white powdery sand and clear beach waters.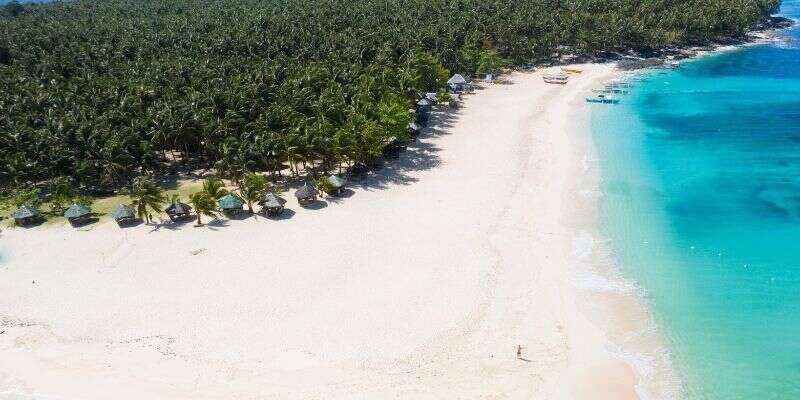 Guyam Island, Siargao
Guyam Island is a teardrop-shaped islet with a short stretch of powdery-white sand and coconut trees. It is included in island hopping cruises, along with Daku and Naked Island.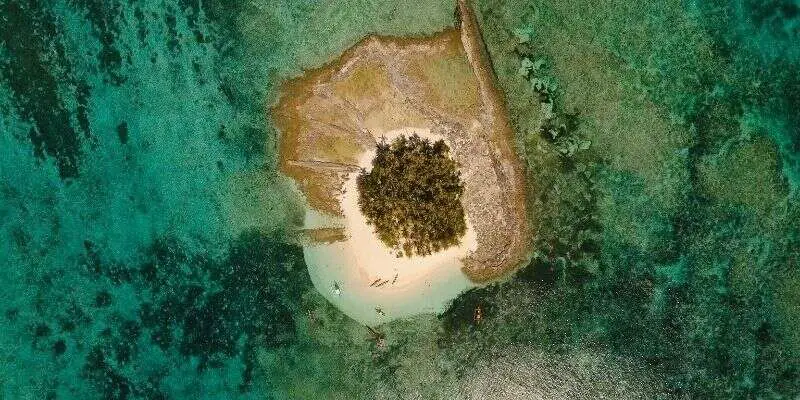 Maasin River, Siargao
The Maasin River is about a 25-minute drive from General Luna in the little town of Maasin on the island of Siargao. The Maasin River was named after the salty taste of its water. In Filipino, salt is known as "asin."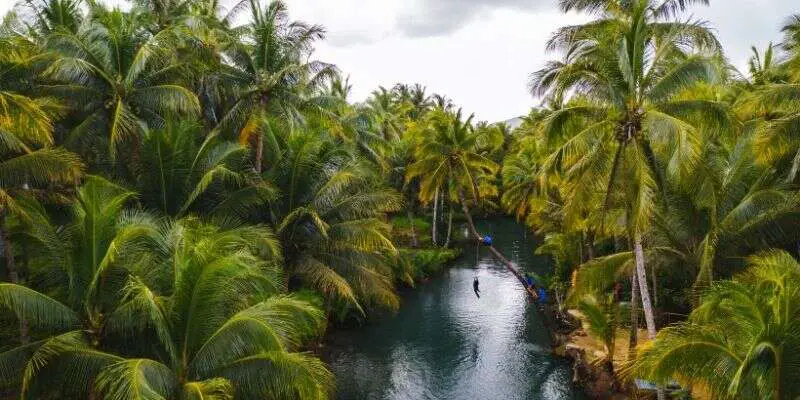 Magpupungko Rock Pools, Siargao
Magpupungko Rock Pools is a tidal rock pool known for its brilliant blue waters and jagged rock formations, which are best seen at low tide.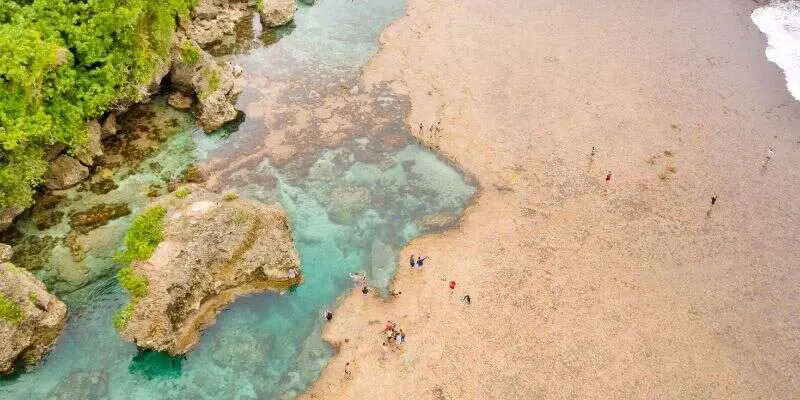 Hinatuan Enchanted River, Surigao del Sur
The Enchanted River in HInatuan, Surigao del Sur, is the most popular must-see attraction in the province. Even at the deepest point, the river's water is so clear that you can see the riverbed. One of the most notable features of the mythical river is its unlimited depth. Many visitors swim in the wonderful river's shallow portion, where the water's hues range from aquamarine to blue. The river's dark blue hue only indicates how deep the water is.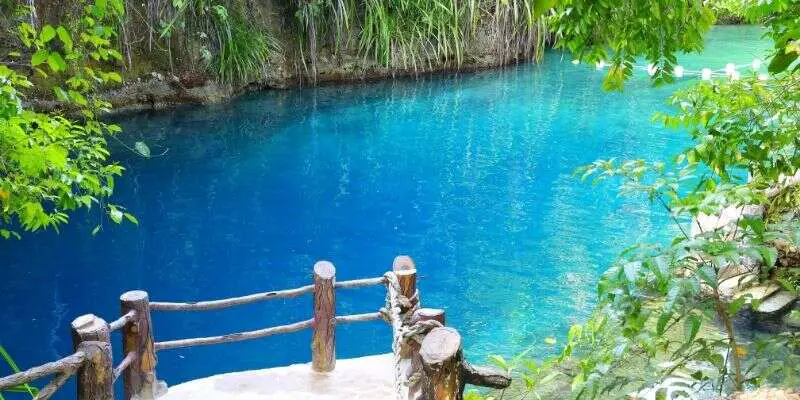 Tinuy-an Falls, Surigao del Sur
Tinuy-an Falls is a multi-tiered waterfall in Bislig, Surigao del Sur, Philippines, on the southern island of Mindanao. It is the Philippines' widest waterfall, with a 95-meter width and a 55-meter plunge.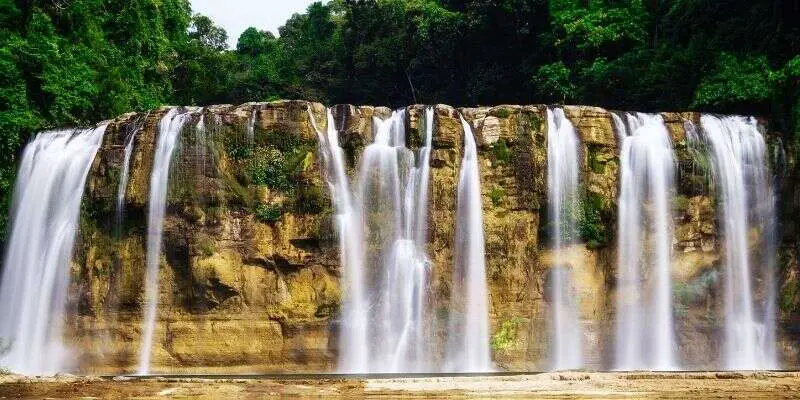 Island Garden City of Samal 
Samal Island has a stunning coastline with white sand beaches, an abundance of marine life, magnificent rock formations, and thriving flora and fauna. The Island Garden City of Samal is considered the Philippines' largest resort city.  It has approximately 30 resorts with over 1,000 rooms.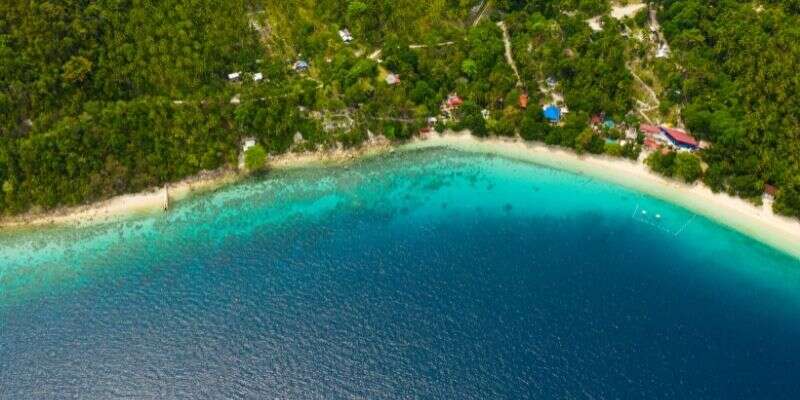 Eden Nature Park, Davao City
Eden Nature Park is a mountain resort located at 3,000 feet above sea level and is one of the most popular and frequented resorts, offering a wealth of fascinating activities and adrenaline-pumping adventures.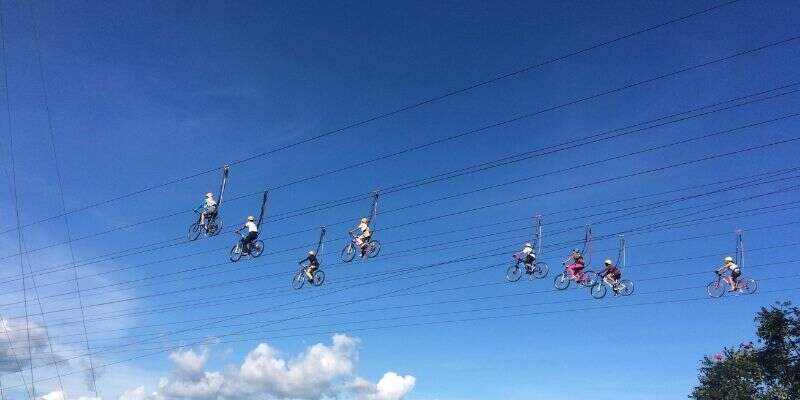 Malagos Garden Resort, Davao City
A well-known agri-ecotourism resort in Davao City where families can enjoy natural adventures.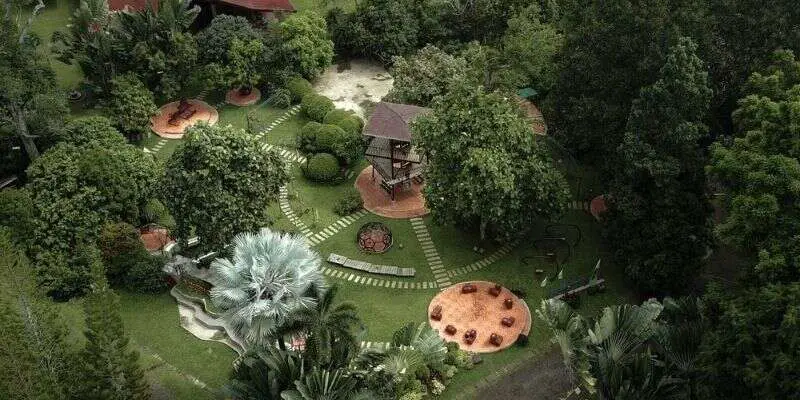 Philippine Eagle Centre, Davao City
The Philippine Eagle Center's primary function is to conserve and breed the critically endangered Philippine Eagle and other birds of prey. It is an eight-hectare rainforest area that now shelters approximately 40 Philippine Eagles, half of which are captive-bred. It also houses a variety of other bird, animal, and reptile species. Visitors can learn about the country's forest ecosystem by visiting the facility, which simulates a tropical rainforest setting.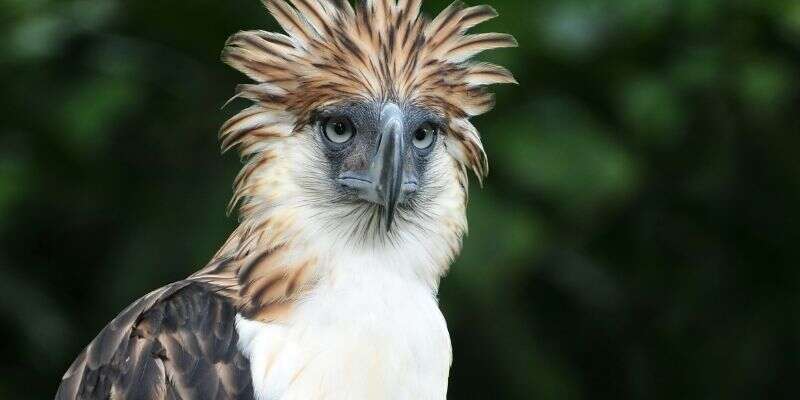 Mount Apo
It is the highest peak in the Philippine Archipelago, rising 2,954 meters above sea level. Mount Apo is considered one of the region's most botanically varied mountains, with rare plant and animal species living in this pristine environment. Weary travelers can refresh themselves at concealed streams located throughout the structure. Hikers can soothe their aching legs at the trail's finish by visiting the soothing natural hot springs.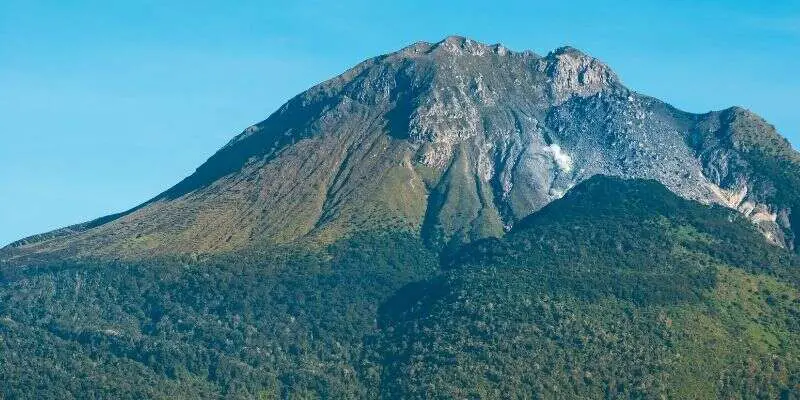 Mount Hamiguitan Range Wildlife Sanctuary.
It provides critical habitat for a wide range of plant and animal species. The property contains terrestrial and aquatic ecosystems at varying elevations, as well as fragile and endemic flora and fauna species, eight of which are unique to Mount Hamiguitan. Among them are critically endangered trees and plants, as well as the iconic Philippine eagle and Philippine cockatoo.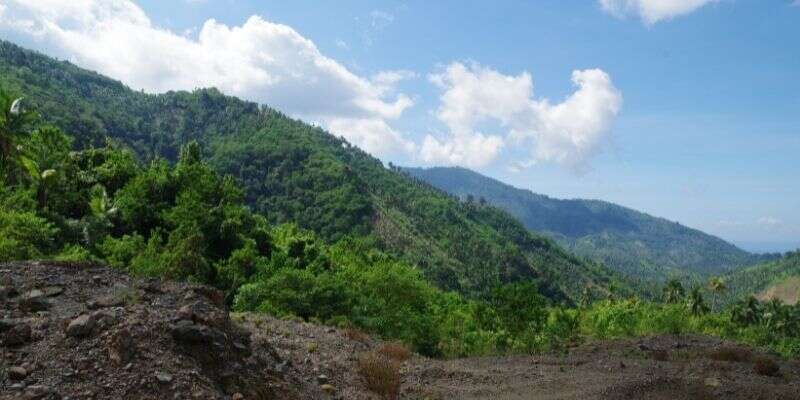 Dinagat Islands 
Dinagat Islands is a province formed by a group of islands off Mindanao's northeastern coast. The islands are endowed with a high level of biodiversity, a plethora of natural wonders, and a wealth of natural resources. The Bat Sanctuary in Tubajon, the Kisses Islets of Libjo, and the Rock Formations of Basilisa are among the well-known attractions on the islands.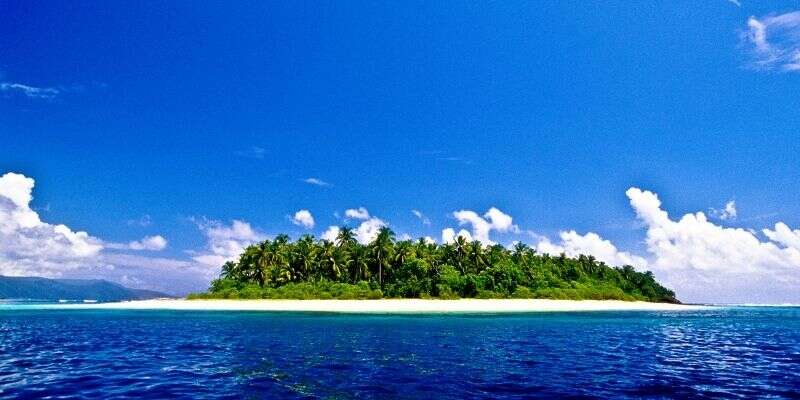 Lake Sebu, South Cotabato
Lake Sebu is one of the most important watersheds in the Philippines, providing irrigation to the provinces of Sultan Kudarat and South Cotabato. Lake Sebu provides bountiful and gorgeous vistas from its lush, pristine forests, immense wildlife, the rich and diversified culture of its local tribes, and the compassion of its people.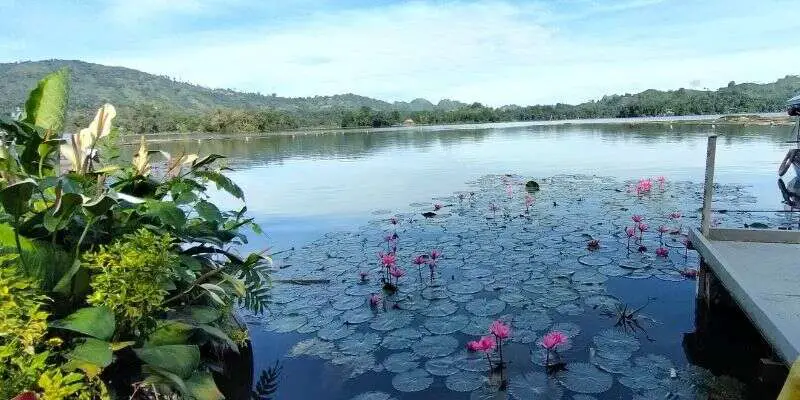 Maria Cristina Falls
The Maria Cristina Falls is the Philippines' second-highest waterfall. The 321.5-foot-high (98-meter-high) waterfall, famed for its natural beauty, is also the city's primary source of electricity.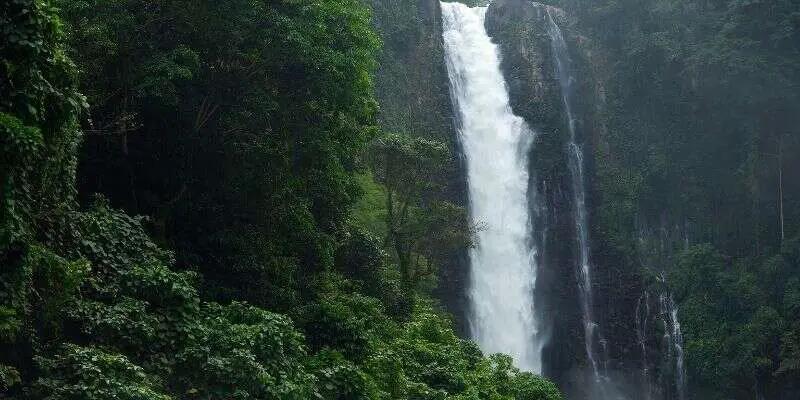 Tinago Falls
Tinago Falls is a waterfall on the Agus River between the towns of Linamon and Iligan City in Lanao del Norte, on the northern coast of the Philippine island of Mindanao. Tinago is a Filipino term that means "hidden," referring to the falls' location in a steep ravine. The falls are lofty, with very cold water cascading elegantly into a vast and serene basin-like pool resembling a blue lagoon.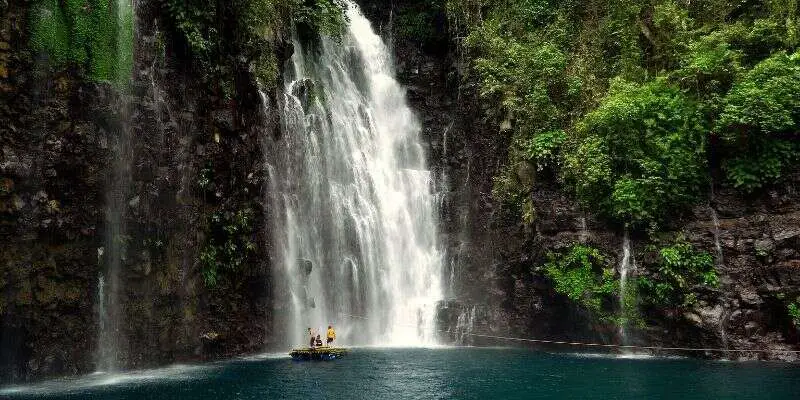 Panampangan Island, Tawi-Tawi
Panampangan Island is an island in the Tawi-Tawi municipality of Sapa-Sapa. It is located within Basibuli Shoal, whose sandbar stretches for 3,128.37 meters. During low tide, it boasts the largest sandbar in the Philippines.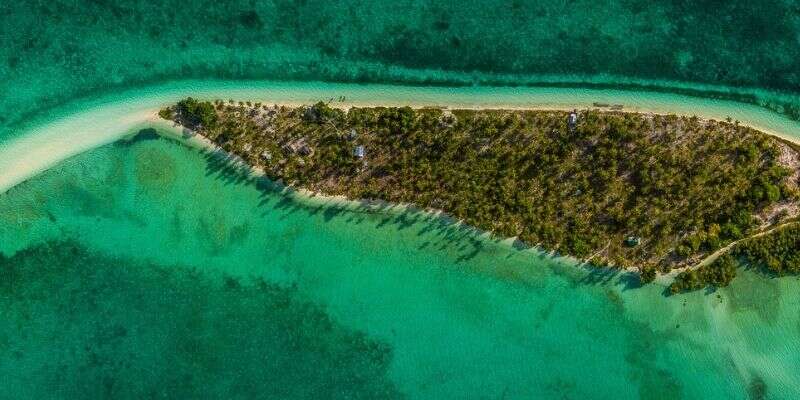 Pink Beach, Zamboanga
Santa Cruz Island's Pink Beach is named after the gorgeous pink sand that washes ashore as a result of all the crushed red organ pipe coral that washed up on the shore.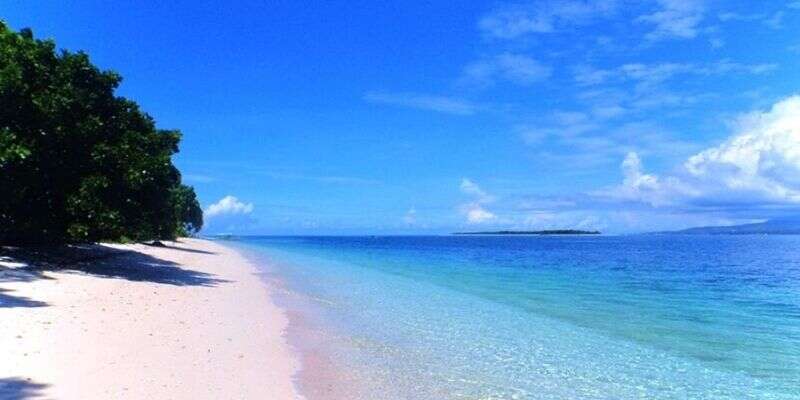 Pink Mosque, Maguindano
The Dimaukom Mosque, commonly known as the Pink Mosque, is a mosque in the Philippines' Maguindanao province of Datu Saudi Ampatuan. The mosque was painted pink to symbolize peace and love, and it was built to symbolize unity and inter-faith harmony.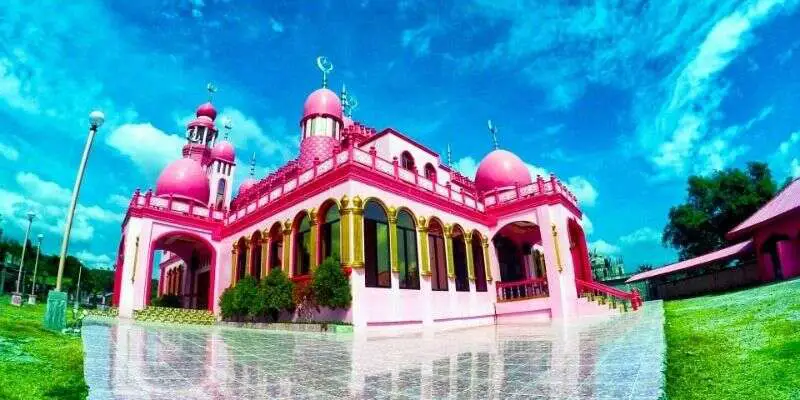 Cagayan de Oro River (Whitewater Rafting)
The Cagayan River, also known as the Cagayan de Oro River, is one of the rivers that drain the northern central region of the Philippine island of Mindanao. The Cagayan River is a prominent whitewater rafting destination in the Philippines and one of the primary tourist attractions of Cagayan de Oro.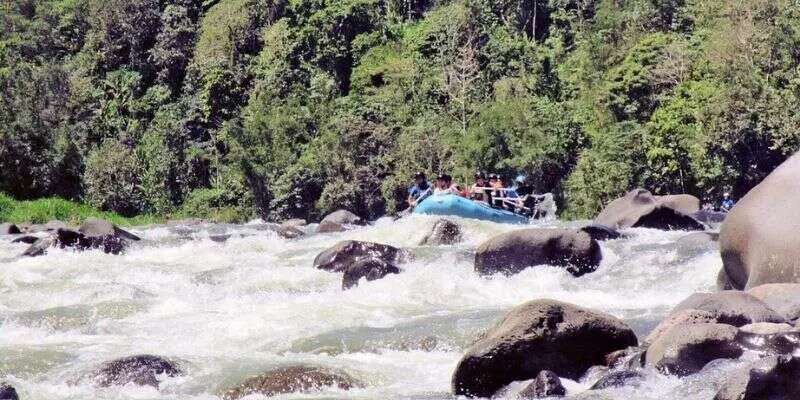 ---
It is time for you to travel and explore the beautiful Mindanao Tourist Spots. You won't be disappointed by the amazing scenery that this region can offer. The challenge is now up to you, where will you go this year?
Experience an underwater adventure like no other in Cebu Ocean Park. Get to know its entrance fee, attractions, and other essential information. Come and explore the largest aquarium in the Philippines and get ready for a day of exploration and discovery.

---