# Philippine Destinations, Beaches, Resorts, The Lighthouse Marina Resort, Subic Zambales
Lighthouse Marina Resort
About
The Lighthouse Marina Resort is located in the renowned Freeport Zone area. The hotel provides a variety of services and incentives to ensure that you have a nice time. Some of the amenities available include a 24-hour front desk, facilities for disabled guests, easy check-in/check-out, Wi-Fi in public areas, and a car park. Some of the well-appointed guest rooms include LCD/plasma screen televisions, non-smoking rooms, air conditioning, a desk, and a minibar. The hotel provides recreational facilities such as a hot tub, an outdoor pool, massage, billiards, and a garden to improve visitors' stay. Three excellent reasons to stay at The Lighthouse Marina Resort are the friendly personnel, excellent facilities, and close access to everything Subic (Zambales) has to offer.
Find the best deal, compare prices, and read what other travelers have to say at Tripadvisor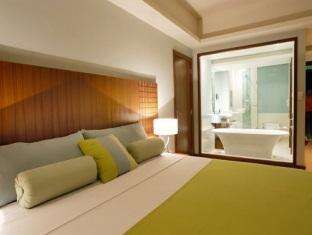 What's so great about The Lighthouse Marina Resort ?
Very clean, with a comfortable bed and a relaxing bath. Breakfast is wonderful. The area has not been commercialized. Fantastic view and location, a decent spot for good restaurants, nice outdoor meeting space with massive tv and audio facilities and outdoor refreshments, extremely well maintained, stunning backdrop, and picture-perfect lighthouse.
Details
Address:
Block 4 Lot 1, Moonbay Marina Complex, Waterfront Road, Central Business District, Subic Bay Freeport Zone, Philippines
RECOMMENDED: Best Beach Destinations in the Philippines for a Perfect Holiday Vacation