Located in the heart of Luzon, Nueva Vizcaya is a province that's often overlooked by tourists. However, those who take the time to visit will be rewarded with stunning natural attractions, rich cultural heritage, and thrilling adventure activities.
The Natural Wonders of Nueva Vizcaya
If you're a nature lover, then Nueva Vizcaya is the perfect destination for you. The province is home to some of the most beautiful natural attractions in the Philippines.
Capisaan Cave System: Consists of 8 interconnected caves, making it an impressive spelunking destination in the province.
Mapallao Falls: A remote seven-foot waterfall that requires a trek to reach, offering a beautiful natural sight.
Dupax Del Norte Waterfalls: Located in Dupax Del Norte, these waterfalls are worth the trek to experience their scenic beauty.
Salinas Natural Monument: Features unique rock formations created by volcanic activity, showcasing the wonders of nature.
Alayan Cave: Renowned for its stunning rock formations and underground rivers, providing a captivating natural experience.
Bambang Falls: Situated in Bambang, these falls require a trek to access, rewarding visitors with the sight of a picturesque waterfall.
Malabing Valley: Offers breathtaking views of rice terraces and mountains, showcasing the natural beauty of the region.
The Cultural Sites of Nueva Vizcaya
Nueva Vizcaya is also rich in cultural heritage. The province has a long and fascinating history that's reflected in its many cultural sites.
Saint Dominic Cathedral: An 18th-century, Baroque church located in Bayombong, Nueva Vizcaya. It is the seat of the Roman Catholic Diocese of Bayombong and is under the patronage of Saint Dominic.
St. Louis Beltran Church: Located in Nueva Vizcaya Province, this church is one of the best-preserved Spanish colonial monuments in the area. It is among the oldest stone churches in Northern Luzon.
San Vicente de Ferrer Church (Dupax del Sur): Situated in Dupax del Sur, Nueva Vizcaya, this church is considered one of the best-preserved church complexes in the province. Constructed in the 18th century by the Dominican order, it was declared a National Cultural Treasure.
Adventure Activities
Get ready to embark on an unforgettable journey through the untamed wonders of Nueva Vizcaya. Let the spirit of adventure guide you as we dive into the thrilling experiences and natural treasures that await in this captivating province. It's time to ignite your sense of adventure and discover the adrenaline-filled escapades that await in Nueva Vizcaya.
Hiking and mountain biking: Nueva Vizcaya offers numerous trails and hikes to explore, including those found on AllTrails.
Cave exploration: Capisaan Caves is a popular destination known for spelunking and cave exploration.
Waterfall chasing: Imugan Falls is a must-visit spot for those who love waterfalls and want to experience their beauty.
Eco-tourism: Lower Magat Eco Tourism Park is an excellent place to immerse yourself in nature and enjoy outdoor activities such as camping, fishing, and boating.
Cultural immersion: Visit the People's Museum and Library in Bayombong to delve into the culture and history of Nueva Vizcaya and learn more about the province.
The Importance of Responsible Adventure Tourism
As with any adventure activity, it's important to practice responsible tourism when exploring Nueva Vizcaya. This means respecting the environment and local communities, keeping noise levels low, and leaving no trace behind. While you're having fun, remember that you're a guest in this beautiful region, and it's up to all of us to ensure that its natural beauty remains intact for generations to come.
Local Cuisine
Here are some must-try foods that showcase the local flavors and culinary traditions:
Bagnet: This deep-fried pork belly dish is a Nueva Vizcaya specialty. It is typically crispy and flavorful, often served with a side of dipping sauce and paired with steamed rice.
Kakanin (rice cakes): Nueva Vizcaya is known for its variety of kakanin, which are traditional Filipino rice cakes. Try delicacies like puto, bibingka, and suman, made from glutinous rice and often flavored with coconut milk.
Pinikpikan: A traditional Cordillera dish that is also popular in Nueva Vizcaya, pinikpikan is a chicken soup made by gently beating the chicken before cooking to give it a unique texture. It is often flavored with herbs and spices and served with vegetables.
Inabraw: This vegetable dish features a mix of local vegetables like okra, squash, bitter melon, and string beans, cooked in a flavorful broth with fish or shrimp paste. It is a hearty and nutritious dish.
Pancit Batil Patung: A beloved noodle dish in the region, Pancit Batil Patung features stir-fried egg noodles topped with ground meat, vegetables, and a fried egg. It is often served with a flavorful broth on the side.
Binallay: A popular snack or dessert, binallay is a sticky rice cake made from glutinous rice, coconut milk, and sugar. It is wrapped in banana leaves and steamed to achieve a soft and chewy texture.
Tapuey: Nueva Vizcaya is also known for its traditional rice wine called tapuey. Made from fermented glutinous rice, tapuey has a distinct sweet and tangy taste. It's a great choice for those who appreciate unique local beverages.
These are just a few of the must-try foods in Nueva Vizcaya, each offering a taste of the region's rich culinary heritage. Don't miss the chance to savor these flavors and explore the local gastronomy during your visit.
Accommodation Options
One of the most important aspects of any trip is where you'll be staying. Fortunately, Nueva Vizcaya offers a wide range of options to suit all budgets and preferences.
Here are some of the best accommodation options in Nueva Vizcaya:
Casa De Espanola Hotel and Resort – A popular hotel in Nueva Vizcaya known for its outdoor swimming pool, garden, terrace, and restaurant.
Highlander Hotel and Resort – Known for its highly-rated breakfast according to verified travelers.
Meaco Hotel – Solano – Another hotel with great breakfast reviews from verified travelers.
Balai Gloria Hotel and Restaurant – Located in Solano, this hotel is one of the top 10 best hotels in the area.
AM/PM Lodge (Main) – A recommended hotel in Solano.
Governor's Garden Hotel – Another top hotel in Solano.
La Princessa Hotel, Resort, and Restaurant – A hotel and resort in Solano with an on-site restaurant.
PLT Wellness and Mountain Resort – A wellness and mountain resort in Solano.
24/7 Inn – A budget-friendly option in Solano.
Lo Tus Garden Hotel – A garden hotel in Solano.
Palaisdaan Hotel and Restaurant – Located off the national highway, this hotel offers a quiet and healing atmosphere with an on-site restaurant serving Filipino cuisine.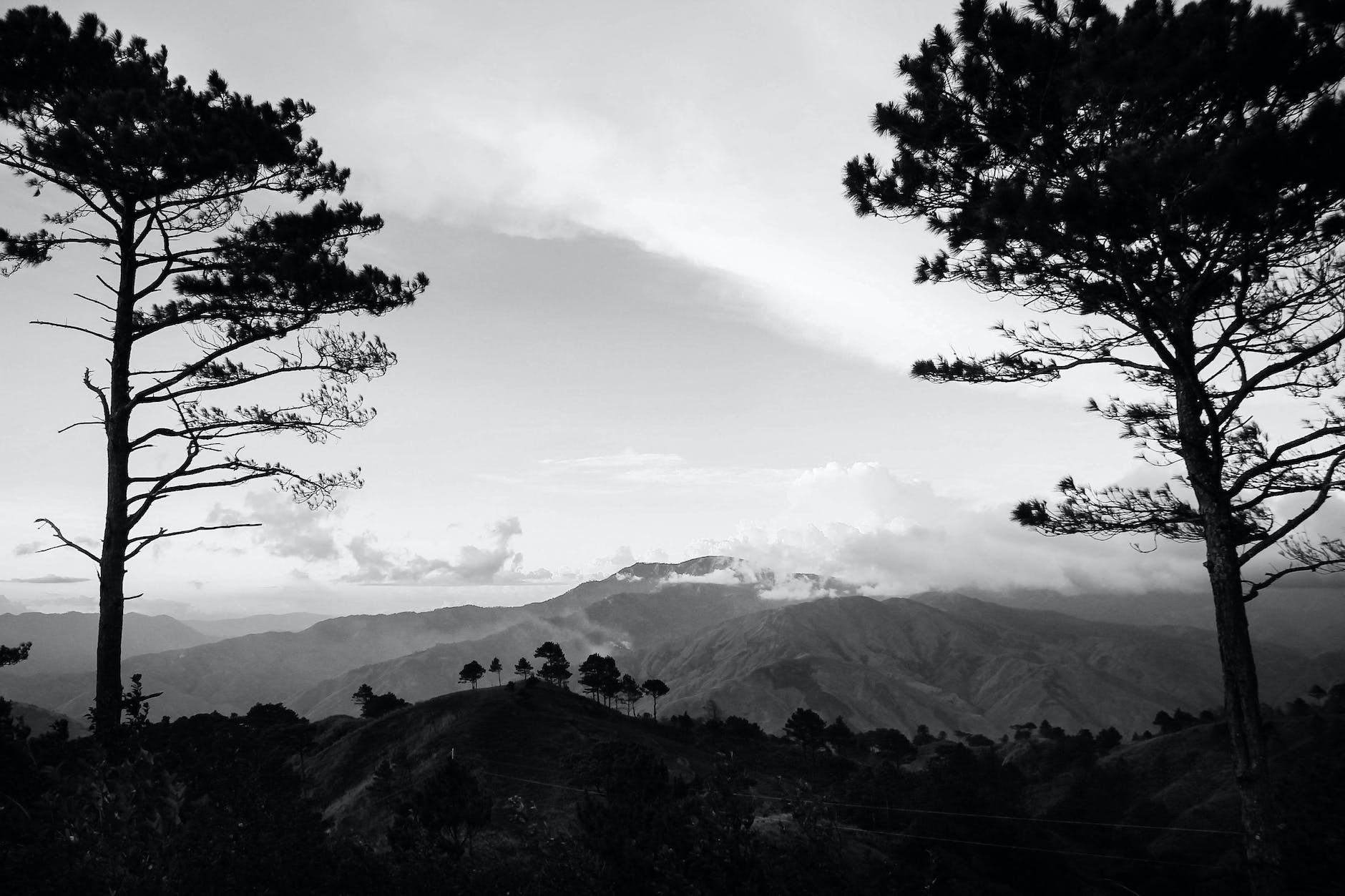 Conclusion
Nueva Vizcaya may not be as well-known as other tourist destinations in the Philippines, but it boasts natural wonders, cultural sites, exciting adventure activities, and unique local cuisine that make it a hidden gem worth exploring. Whether you're a nature lover or culture enthusiast, Nueva Vizcaya has something to offer.
So next time you're planning a trip to the Philippines, make sure to put Nueva Vizcaya on your list. You'll be pleasantly surprised by what this province has to offer!