Mountains in the Philippines are an important part of the country's natural heritage. The country is home to some of the most beautiful mountains in the world. The mountains in the Philippines offer a wide range of experiences and challenges for all types of climbers. Mountains provide an escape from pollution and a congestion-free natural world for people who want to feel closer to nature.
The Best Mountains to Climb in the Philippines
Mountains in the Philippines are mostly found in Luzon and Mindanao. but there are also some mountains that are located in the Visayas region. The following list enumerates some of the best mountains to climb in the Philippines.
The Mountains of Mindanao (Mindanao Region)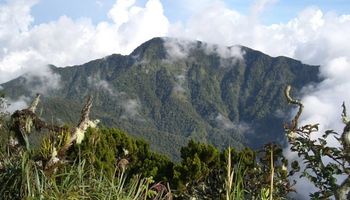 Mindanao is an island in the southern part of the Philippines. Mindanao has a total area of 115,000 square kilometers and is the country's second-largest island.



Bud Bongao , Bongao
Mount Apo
Mount Baya
Mount Capistrano
Mount Dulang-Dulang
Mount Galintan
Mount Hibok-Hibok
Mount Lumot
Mount Matutum
Mount Minandar
Mount Palpalan
Mount Puting Bato
Mount Wiji
Tamayong Prayer Mountain
Tuboran Eriberta Spring
Mountains of Luzon (Luzon Region)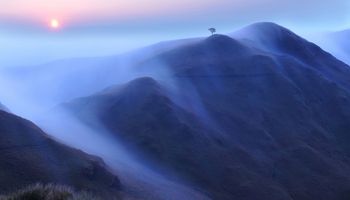 The Luzon Region is the largest of the islands in the country. The Luzon Region is home to the Philippine capital, Manila, as well as some of its most populous cities, such as Quezon City and Taguig City. The region is also known for its lush mountain ranges, including Mount Pinatubo and Mount Apo, which are popular among local mountaineers looking for a challenge.



Mount Amuyao
Mount Arayat
Mount Isarog
Mount Maculot
Mount Makiling
Mount Namandiraan
Mount Napulauan
Mount Pulag
The coastal peaks of Zambales
The mountains of Wawa
The Mountains of Visayas (Visayas Region)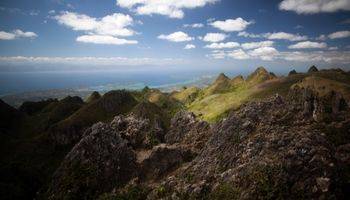 The Visayas region, located in the central part of the Philippines, is one of the most diverse and naturally beautiful landscapes in Southeast Asia. It's home to some of the country's most iconic destinations: Boracay Island and Tubbataha Reefs Natural Park for tourists; Mount Madia-as and Mount Manunggal for hikers; and Mount Kanlaon and Malindang Hot Springs for those looking to relax.


Mount Kanlaon
Mount Madjaas
Mount Nangtud
Mount Napulak
Mount Talinis
Mount Tres Marias
Osmeña Peak
---
THE BEST TOURIST DESTINATIONS IN THE PHILIPPINES
Experience the ultimate thrill ride on the first Alpine Coaster in the Philippines. Twist and turn through hairpin curves and steep drops while enjoying breathtaking views of the surrounding landscape. This exhilarating adventure is perfect for thrill-seekers and nature lovers alike. Get ready to take on the challenge and ride the Philippines' first Alpine Coaster for a unique and unforgettable experience.

---