Boracay is one of the most popular tourist destinations in Southeast Asia, attracting millions of visitors each year. This article will provide you with all of the information you need to plan your vacation to this beautiful and tropical destination.
ABOUT BORACAY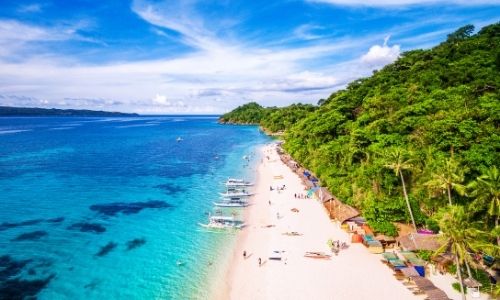 Boracay is known for being one of the world's top leisure locations. The international vacation journal Travel + Leisure named Boracay the Best Island in the World for 2012. Boracay is a small island that is located off the northwest coast of the island of Panay in the Western Visayas region of the Philippines. It is approximately 7 km long and the narrowest spot is less than one kilometer wide, with a total land area of 10.32 square km. The island consists mostly of white sand beaches, palm trees, and crystal clear water. Boracay is a popular vacation destination for tourism. It is known for its white-sand beaches, a wide variety of accommodations, and food that ranges from Western to local cuisine. Find out more in this quick guide to Boracay Philippines.
What Makes Boracay One of the Best Beaches in the World?
Boracay is a beach resort island in the Philippines. It's been continuously ranked as one of the best beaches in the world because of its white-sand beaches, turquoise waters, and laid-back vibe. The island has a rich culture with a diverse mix of Filipino and International cultures which is what makes it an exciting place to visit for both locals and tourists. Boracay provides plenty of activities that will keep you busy during your stay with water sports, fishing, hiking, biking as well as shopping. Boracay is also known for its luxurious resorts where you can stay with family or friends. You can choose from one or more star hotels or even rent rooms from villas on the shores of Boracay if you're looking for more privacy
Boracay's Top Beach Attractions
White Beach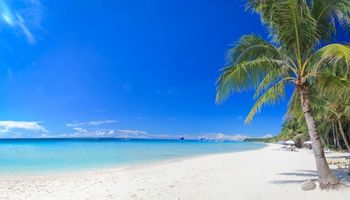 It has been ranked as one of the world's most beautiful beaches over the years. Boracay's White Beach, which is approximately 4 kilometers long, is the island's most popular attraction. Its beautifully white and silky sand strand is lined with resorts and hotels. The beach is divided into three sections: Station 1, Station 2, and Station 3. The majority of the budget hotels, as well as a few relics of Old Boracay, lie south of Station 3. Station 2 is a lively and commercial sector. The majority of the high-end hotels are located on a magnificent stretch of coastline north of Station 1. 
Puka Shell Beach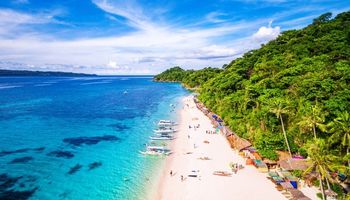 Puka Shell Beach, Boracay's second largest beach, is also known as Puka Shell Beach because of its abundance of white seashells. Puka Beach is 800 meters long and is bordered on one side by a large cliff and on the other by a forest. Because of the small coral bits mixed in with the sand, it is rougher than White Beach. It's also worth mentioning that the water depth rapidly increases, so stay close to the beach if you're unsure of your swimming abilities.

Tambisaan Beach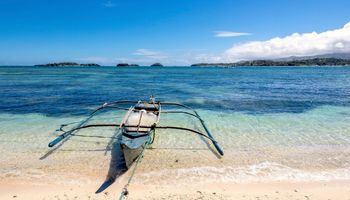 The island's southernmost beach is Tambisaan. The sand isn't as fine and white as other beaches, and the sea isn't as clear. Visitors may relax and enjoy the peace and quiet of the laid-back, inviting local community and the natural surroundings because it is away from the commercialized hustle of White Beach.


Balinghai Beach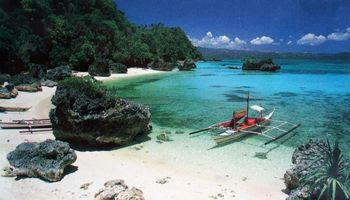 Boracay Island's Balinghai is a quiet beach resort. A peaceful, hidden location with a clear blue sea, fluffy white sand, and nature all around you. Although it is a private beach owned by the Balinghai Beach Resort, you do not need to stay at the resort to enjoy this lovely expanse of white sand. A limited number of non-resort guests are permitted entrance every day, and tickets are allocated on a first-come, first-served basis.
Diniwid Beach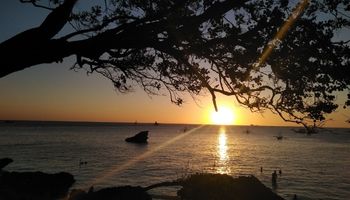 This leisurely beach is the perfect contrast to Boracay's White Beach's frantic visitor activity. A considerably less crowded beach is ideal for people seeking peace and quiet while remaining close to the more bustling White Beach region. 




BEST TIME TO VISIT BORACAY
Boracay is best visited in the months of December, January, February, March, and April, when the weather is pleasant and there are plenty of activities on the island.
HOW TO GET TO BORACAY
There is no airport on the island of Boracay. Travelers board a boat ferry to Boracay after their plane lands in the small town of Caticlan which is located at the northernmost tip of Panay island. There is a second airport in Kalibo, which is significantly farther away from Boracay. Learn more…
THE 10 BEST TOURIST SPOTS IN BORACAY PHILIPPINES
Ariel's Point
Bulabog Beach
Crystal Cove Island
D'Mall
Diniwid Beach
Ilig-Iligan Beach
Mount Luho
Puka Shell Beach
White Beach
Willy's Rock
THE BEST THINGS TO DO IN BORACAY
Discover Punta Bunga and Banyugan Beach.
Discover the Underwater World and Marine Life
Discover White Beach
Eat and Shop at D'Mall
Escape the Crowd at Ilig-Iligan Beach 
Experience Thrilling Water Sports
Explore Bulabog Beach and try the High-Altitude Activities
Explore the Island by Speedboat
Go cliff diving at Ariel's Point
Have a Romantic Dinner at Balinghai Beach
Hike Mount Luho
Participate in a Sunset Yacht Cruise
See Diniwid Beach's Sunset
See Flying Foxes at Puka Beach and Go Island Hopping
Take a Panoramic Helicopter Tour
Take part in a Boracay Pub Crawl
Try an Indoor Shooting Range
Visit Manoc-Manoc and Cagban beaches.
Visit neighboring provinces on a side trip
THE MOST POPULAR ACTIVITIES IN BORACAY
To give you a taste of what's in store, we've selected some of the most popular activities in Boracay Philippines. Learn more…
Where to Stay in Boracay