Spend an exciting day discovering the wonders of the sea at Manila Ocean Park! The Manila Ocean Park is a thrilling way to discover the wonders of the sea.
ABOUT MANILA OCEAN PARK
Manila Ocean Park is an aquatic adventure that immerses visitors in the ocean's wonders. The park has a tank with sharks and rays, a tunnel with exotic fish, and a large aquarium with marine life from all over the world.
Since opening as the first marine-themed park in the Philippines, Manila Ocean Park has grown steadily into an exceptional place where business, play, and leisure all coexist. A big entertainment destination with a timeless landmark status, a unique personality, and a growing range of activities are what you want to become.
You can expect a wide range of exciting, seductive, and informative experiences, such as fascinating marine life exhibitions, exciting food and leisure hotspots, unique conference and event venues, and mind-blowing multi-sensory wonders. The list of incredible activities at Manila Ocean Park will soon be enhanced by daring encounters, pleasant rides, and the best nightclubs as the park grows.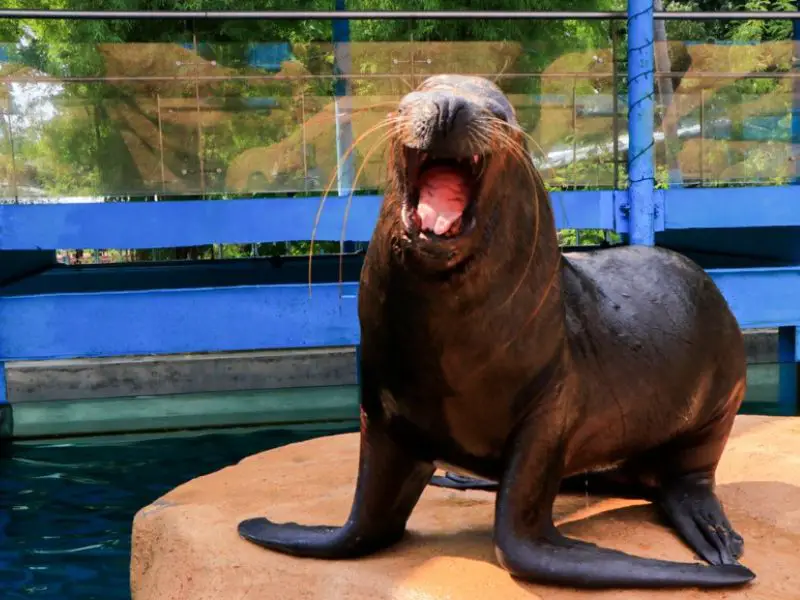 MANILA OCEAN PARK ENTRANCE FEE
₱ 680
Tickets are valid for one-time entry only.
For example, once you entered and exited the Oceanarium, you won't be able to enter the Oceanarium again using the same ticket. We advise all our guests to take their time and enjoy the attractions while they are inside.
OPENING HOURS
10 am to 6 pm Tuesday to Sunday and Public Holidays
ATTRACTIONS
The attractions that are currently accessible are the:
Oceanarium
Trails to Antarctica (Penguin Exhibit & Christmas Village)
Super Toy Collection
Jellies Dancing Sea Fairies
World of Creepy Crawlies
Sea Lion Show
All-Star Bird Show
CONTACTS
LOCATION
Manila Ocean Park is located at the back of the Quirino Grandstand stage, Luneta, Ermita, Manila.
PETS
Pets are not allowed in the park or the hotel due to the requirement for Manila Ocean Park's animals to abide by health quarantine requirements and to prevent cross infections.
PARKING
Location:
South Parking (near Harbor View)
North Parking (near Manila Hotel)
Rates:
For Car/SUV
First three hours – P50.00
Succeeding hours or a fraction thereof – P30.00
For Motorcycle
6am to 10pm – P40.00 (flat-rate)
Succeeding hours or a fraction thereof – P40.00
DINING
Aqua Dining is open Fridays and Saturdays, 6:30 PM to 9:00 PM. Registration starts at 6:00 PM.
MEGA SALE ONLINE!
Choose from a variety of unique attraction passes that provide access to Manila Ocean Park's best-selling attractions.
Explore the park's many popular attractions and take part in a variety of interactive animal shows.