Get ready to immerse yourself in the wonders of the sea at Manila Ocean Park, the premier marine-themed park in the Philippines. Whether you're looking to explore diverse aquatic life, experience thrilling activities, or indulge in mouth-watering cuisine, Manila Ocean Park has something for everyone. In this guide, we'll provide you with all the essential information you need to know about the Manila Ocean Park entrance fee, including the different packages available and what they offer. We'll also take a closer look at the exciting attractions and shows that await you inside the park, and share some insider tips to help you make the most of your visit. So, let's dive in and discover all you need to know about Manila Ocean Park!
MANILA OCEAN PARK ENTRANCE FEE
₱ 699
Tickets are valid for one-time entry only.
For example, once you entered and exited the Oceanarium, you won't be able to enter the Oceanarium again using the same ticket. We advise all our guests to take their time and enjoy the attractions while they are inside.
MANILA OCEAN PARK OPENING HOURS
10 am to 6 pm Tuesday to Sunday and Public Holidays
ABOUT MANILA OCEAN PARK
Spend an exciting day discovering the wonders of the sea at Manila Ocean Park! The Manila Ocean Park is a thrilling way to discover the wonders of the sea.
Manila Ocean Park is an aquatic adventure that immerses visitors in the ocean's wonders. The park has a tank with sharks and rays, a tunnel with exotic fish, and a large aquarium with marine life from all over the world.
Since opening as the first marine-themed park in the Philippines, Manila Ocean Park has grown steadily into an exceptional place where business, play, and leisure all coexist. A big entertainment destination with a timeless landmark status, a unique personality, and a growing range of activities are what you want to become.
You can expect a wide range of exciting, seductive, and informative experiences, such as fascinating marine life exhibitions, exciting food and leisure hotspots, unique conference and event venues, and mind-blowing multi-sensory wonders. The list of incredible activities at Manila Ocean Park will soon be enhanced by daring encounters, pleasant rides, and the best nightclubs as the park grows.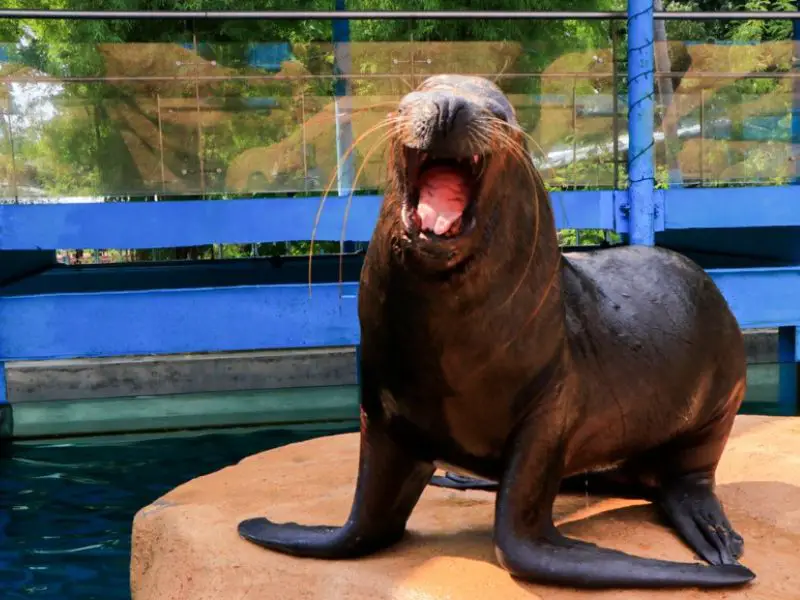 ATTRACTIONS
The attractions that are currently accessible are the:
Oceanarium
The Oceanarium is home to 14,000 aquatic animals from 277 species, all of which are indigenous to the Philippines and Southeast Asia. One of the largest and most diverse public aquariums in the entire world. Seven parts and 3,000 cubic meters of seawater make up the spectacular underwater exhibit known as the Oceanarium. The main attraction is a 220 degree curved walkway tunnel at the heart of a 55 meter journey into the Oceanarium with a spectacular underwater view of unique sea creatures swimming overhead.The Oceanarium's water supply is filtered Manila Bay water. A specific method is carried out to make sure the seawater is appropriate for marine life.

Trails to Antarctica (Penguin Exhibit & Christmas Village)
the nation's first penguin park facility. The Penguin Quest brings you closer to the world's coldest and most enigmatic location by tracing its paths to Antarctica. Travel to find a world unlike any other. It has a walk-through exhibit where visitors can find out more about the icy continent, a penguin display with real Humboldt penguins, and a Christmas village. All of these are contained in a fun family adventure zone.

Super Toy Collection
With the incredibly entertaining, beautiful, and interactive Super Zones, you may realize your dreams of becoming a superhero. Explore the Philippines's greatest assortment of toys featuring the superheroes from your youth. The Supertoy Collection is perfect for kids and kids at heart.

Jellies Dancing Sea Fairies
Some of the most exquisite marine life includes jellyfish. They delicately float below and on the surface, earning them the nickname "dancing sea fairies." The Jellies Exhibit features a wide variety of species together with an intriguing presentation of multi-media elements and mesmerizing music. Learn more about these aquatic wonders that are translucent and have existed for millions of years.

World of Creepy Crawlies
Learn more about the significance of frequently disregarded critters and get informed on the scope of creepy crawlies, which are an umbrella term for insects, worms, spiders, bugs, and frogs. You'll be astounded at the superpowers creepy crawlies possess and have evolved, all for the purpose of survival, despite the fact that they are sometimes misunderstood and feared upon.

Sea Lion Show
Get to know the cute South American sea lions as they provide important knowledge on environmental preservation. The concert has up to 1,900 seats and runs four to six times daily. It is also a terrific performance for everyone, showcasing their specific talents and distinguishing qualities as well as an opportunity to kiss them for a keepsake photo.

All-Star Bird Show
Our wonderful feathery buddies perform great skills, amazing stunts, guest involvement and an essential environmental message for its audience. These sophisticated birds comprise of macaws, cockatoos, and eagles and deliver outstanding showmanship and high-flying thrills.
CONTACTS
LOCATION
Manila Ocean Park is located at the back of the Quirino Grandstand stage, Luneta, Ermita, Manila.
PETS
Pets are not allowed in the park or the hotel due to the requirement for Manila Ocean Park's animals to abide by health quarantine requirements and to prevent cross infections.
PARKING
Location:
South Parking (near Harbor View)
North Parking (near Manila Hotel)
Rates:
For Car/SUV
First three hours – P50.00
Succeeding hours or a fraction thereof – P30.00
For Motorcycle
6am to 10pm – P40.00 (flat-rate)
Succeeding hours or a fraction thereof – P40.00
DINING
Aqua Dining is open Fridays and Saturdays, 6:30 PM to 9:00 PM. Registration starts at 6:00 PM.
MANILA OCEAN PARK MEGA SALE ONLINE!
Choose from a variety of unique attraction passes that provide access to Manila Ocean Park's best-selling attractions.
Explore the park's many popular attractions and take part in a variety of interactive animal shows.