The Allure of Manila: A Travel Destination Overview
The capital city of the Philippines, Manila, is a gem that often goes unnoticed in the travel world. Located on the eastern shore of Manila Bay, this bustling metropolis offers a unique blend of Spanish colonial architecture and modern skyscrapers.
With its rich history and vibrant culture, it is a city that tells many tales. Manila's cultural landscape is as diverse as it is captivating.
It prides itself on museums like The National Museum Complex and The Ayala Museum, which house collections significant to the country's history and culture. Intramuros, the oldest district and historic core of Manila manifests its storied past through Spanish-era architecture and age-old churches.
Delving into the culinary aspect, Filipino gastronomy is an exquisite fusion of indigenous, Spanish, Chinese & American influences – each bite narrates a history lesson. And then there's 'Jeepney', an iconic public transport showcasing flamboyant pop-art designs – a ride in it is no less than an attraction itself.
The city also serves as an access point to some 7,000+ islands with stunning beaches perfect for relaxation or water sports activities like diving or snorkeling. From shopping enthusiasts to passionate food lovers to historical buffs – Manila has something for everyone.
The Importance Of Finding Cheap Flights To Manila
While planning any trip abroad can be exhilarating, finding affordable airfare can often be one of the most daunting hurdles in your plan. Understandably so – flights usually form a substantial part of your total travel expenses. In particular to Manila – while the cost-of-living might be relatively low making way for affordable eat-outs or budget accommodations; traveling TO there could indeed take up a bigger chunk from your wallet; especially if you're flying from countries situated far off geographically such as the USA or European nations.
Therefore securing cheap flights can make all the difference in being able to take that dream vacation without breaking your bank account or having extra money available for exploring local delights when you arrive at your destination. Securing economical tickets not only lightens financial stress but allows you more flexibility when planning other aspects of your trip such as shopping sprees at Divisoria market or perhaps even extending your stay to visit nearby beautiful provinces like Palawan or Cebu!
Affordability aside; cheap flights also mean less time spent saving up for airfare and more time enjoying what really matters: exploring new places – living out experiences that turn into unforgettable memories. Therefore: securing cheaper flight fares will quite simply elevate your entire holiday experience; ensuring you're revitalized & left with splendid memories rather than fretting over financial concerns.
Understanding the Airline Industry
The Intricacies of the Aviation Sector
The airline industry is a complex and vast global system, which has been instrumental in connecting people and places worldwide. This sector operates on an intricate network of airlines, airports, and air traffic control units, all functioning in unison to transport passengers safely from one location to another.
It offers a multitude of services catering to various customer segments – be it business travelers seeking premium comfort or budget-conscious tourists hunting for economical options. Air travel has experienced a significant transformation over the years.
The introduction of jet aircraft in the 1950s revolutionized the industry by reducing travel time drastically. Since then, continuous technological advancements have led to more efficient planes with larger seating capacities and longer ranges.
Furthermore, deregulation in several regions around the globe paved the way for increased competition among airlines. This move brought about innovative pricing strategies designed to attract different traveler segments, thus making air travel accessible to more people than ever before.
Today's airline industry operates in an incredibly competitive environment where accurate demand forecasting coupled with effective cost management determines success. Airlines constantly juggle between offering attractive fares to lure customers while maintaining their operational viability.
Factors Influencing Airfare Pricing
Deciphering an airline's ticket pricing can be as complex as understanding quantum physics; it involves numerous factors that play crucial roles in determining flight costs. One fundamental factor is supply-and-demand dynamics – if there's high demand for flights on a particular route but limited capacity (supply), prices will inevitably rise.
Another critical element is fuel prices—air travel requires large amounts of jet fuel; hence fluctuating oil prices impact flight costs significantly. When oil prices are high, airlines often pass this additional expense onto passengers through increased fares.
Operational costs such as airport fees and maintenance expenses also form a considerable chunk of an airline's expenditure. These fees vary widely depending on each airport's infrastructure and services offered; consequently influencing ticket price variability across different routes.
Competitive forces within the market too shape airfare pricing dramatically – airlines often adjust their fares based on what competitors are charging for similar routes. Some employ advanced algorithmic-based yield management systems that monitor competitor pricing continually and adjust their rates accordingly in real time.
Seasonality is another profound factor affecting flight prices – airlines frequently increase fares during peak tourist season or holidays when demand is high while reducing them during off-peak periods to stimulate demand. Moreover, ancillary revenue sources like baggage fees or seat selection charges have become increasingly significant drivers of overall airline revenues – these extra costs often hidden from plain sight can add substantially onto your 'cheap' fare turning it into quite an expensive deal.
Mastering the Manila Calendar: Best Time to Book Cheap Flights
One of the most significant factors that can drastically affect flight prices is timing. Understanding the temporal dynamics of the airline industry can be instrumental in securing a cheap flight to Manila.
The key here is to identify and distinguish between off-peak and peak seasons for travel to Manila. Typically, flight prices tend to skyrocket during the peak travel season due to increased demand, while they dip considerably during off-peak periods when demand wanes.
In general, Manila's peak tourist season falls between December and April when the weather is most favorable with minimal rainfall. The off-peak season for travel usually falls from June through November due to the monsoon period.
During these months, flight rates are generally cheaper because fewer tourists visit during this time due to unpredictable weather conditions – intermittent rain showers and occasional typhoons. While some might be deterred by this, it's important not just to consider less-than-perfect weather as an obstruction but also an opportunity for budget-savvy travelers who wouldn't mind occasional showers in exchange for significantly lower airfares.
The Festive Effect: Holidays & Events Impact on Flight Prices
Apart from seasonal variations, another pivotal factor that influences ticket prices are holidays and significant events occurring within a specific timeframe. Consider national holidays such as Christmas or New Year's Day–these are popular times for locals living abroad who often seek flights home during those periods leading airlines to raise their prices in response to surging demand. Likewise, annual celebratory events like the Sinulog Festival in January or the Panagbenga Festival in February often attract tourists from around the globe resulting in higher demands and hence heightened airfare costs.
The trick here is avoiding these high-demand periods if you're looking for budget-friendly options. Interestingly enough, apart from local Philippine holidays and festivals affecting flight costs – International holiday seasons such as Golden Week (in Japan), Chinese New Year or even American Thanksgiving could have implications on your fare price owing to flights being filled by vacationers traveling across Asia during these times.
However, if experiencing cultural festivities forms part of your itinerary then booking well ahead of time can help you secure a decent deal despite heightened fares because prices may rise exponentially as seats fill up closer to event dates. Knowing how seasons shift and understanding how holidays impact airline pricing will equip you with the critical insights required for securing cheap flights to a thrifty traveler's paradise – Manila!
Choosing the Right Airline
A Prudent Examination: Budget Airlines vs Full-Service Carriers
In the pursuit of economizing your trip to Manila, choosing the right airline is crucial. It is here that travelers often grapple with a key conundrum: Should they opt for budget airlines or full-service carriers? Budget airlines, also known as low-cost carriers, have gained significant traction in recent years.
Their business model revolves around offering flights at a fraction of the cost charged by their full-service counterparts. They achieve this by trimming down on amenities and services that are traditionally part of air travel – onboard meals, checked baggage allowance, and spacious legroom, to name a few.
On the opposite end of the spectrum sit full-service airlines. These carriers embody quintessential air travel.
A ticket with a full-service airline encompasses an array of services like larger seating space, in-flight entertainment systems, free meals and beverages, and generous luggage allowance. For passengers prioritizing comfort and convenience over cost-saving, these airlines make an appealing choice.
However, it's important to note that despite higher upfront costs on paper; sometimes full-service airlines can provide better value for money. Especially when you take into account extra fees budget carriers may charge for services that are usually complimentary on other airlines like seat selection or checked luggage.
An Overview: Airlines Offering Routes to Manila
Once you've pondered over your aviation preferences and decided between a no-frills or an all-inclusive flying experience; it's time to dive into researching which airlines operate flights to Manila. For jet-setters seeking pocket-friendly options from North America or Europe; airlines such as AirAsia Zest, Cebu Pacific, and Scoot offer competitive fares for long-haul routes albeit with layovers in their respective home countries.
These budget carriers have carved out their niche within Asia-Pacific's vibrant aviation scene by providing affordable connectivity across continents. When it comes to traditional flag carriers serving Manila; Philippine Airlines stands out as the country's premier airline offering direct flights from major global cities like Los Angeles, London, and Toronto among others.
Other renowned international carriers such as Emirates, Eva Air, and Cathay Pacific also cater routes to Manila ensuring diverse geographical coverage. Last but not least is the Middle Eastern trio – Etihad Airways, Qatar Airways, and Emirates known for their stellar service standards. These giants bridge North America/Europe with Asia via their strategically positioned hubs; ensuring seamless connectivity even if it means longer flying hours due to indirect routing.
Bear in mind this illustration only scratches the surface of an extensive network serving Ninoy Aquino International Airport, Manila's predominant airport. Information about all operating airlines can be easily accessed online via flight search engines or individual airline websites.
Optimal Strategies for Booking Cheap Flights: Mastering the Time Frame and Flexibility Factor
The strategy behind securing cheap flights to Manila has many components, but one of the most pertinent is determining how far in advance to book. Traditional wisdom suggests booking around three months prior to your intended departure date. However, recent studies have indicated that booking five to six weeks before departure can yield substantial savings.
This balance may vary depending on the season and demand for flights. Being flexible with your dates and times can likewise unlock significant cost reductions.
If you're not bound by strict scheduling constraints, consider flying on a weekday rather than a weekend, or during off-peak hours. These adjustments can make the difference between paying top dollar and walking away with a bargain.
Navigating Flight Search Engines and Comparison Tools: Your Route to Affordable Airfare
Flight search engines like Skyscanner and Google Flights are invaluable tools for travelers hunting for affordable fares. They aggregate prices from multiple airlines, allowing you to compare costs across carriers and travel dates at a glance. With useful features such as price graphs, flexible date calendars, and multiple search options, these platforms equip travelers with all the resources they need to secure the best deals.
A great way to stay abreast of fluctuating prices is by setting price alerts on these search engines. By doing so, you will receive notifications when fares drop or rise significantly—giving you the perfect opportunity to snap up tickets when prices dip.
Leveraging Airline Reward Programs: An Untapped Resource for Savings
Airlines often offer loyalty programs or reward schemes which frequent customers can take advantage of. Carriers flying into Manila such as Philippine Airlines offer the Mabuhay Miles program while Cebu Pacific has its own GetGo program rewarding passengers with points on every flight which can be redeemed later; potentially offering considerable discounts on future trips. To leverage these programs effectively requires some foresight and planning: be sure to sign up well in advance of your trip if possible; earn points through airline-affiliated credit cards or partnerships; fly consistently with one airline group where feasible; redeem your miles judiciously understanding their value varies greatly based on factors like flight distance, time of year etc.
Homing In On Alternative Routes Or Nearby Airports: A Balance Of Cost And Convenience
An alternative approach towards cheaper rates involves considering indirect routes or nearby airports apart from Manila's main Ninoy Aquino International Airport (NAIA). For instance, Clark International Airport located north of Metro Manila might be a cheaper option depending on the originating city/country due to seasonal variations in demand/supply ratios among other things. However, it's essential that we undertake an analysis weighing cost versus convenience factoring in additional travel time/expense getting from these alternate airports into the city center alongside potential savings made by choosing them over NAIA before deciding whether it's worth the trade-off between convenience versus cost-saving offered by this strategy.
Demystifying Extra Costs & Hidden Fees In Budget Flights: Be Aware To Be Spare
Economical flights occasionally harbor extra costs & hidden fees which could take us by surprise if we are not careful enough resulting in unexpected additions to the initial fare making it less economical than it initially appeared this section will help identify common ones among them like baggage fees/seat selection costs etc., thereby helping us avoid/minimize them whenever possible thus keeping our budget intact throughout journey.
Making Most Of Your Money During Stay In Manila: Going Beyond Just Flight Savings
Beyond netting an economical flight there are plenty of other avenues available that can aid us in further optimizing our budget during our stay in Manila – affordable accommodations/eating out at local eateries instead of expensive hotels using public transport instead of taxis all contribute towards keeping expenses down enhancing overall affordability quotient associated with trip significantly thus ensuring a fulfilling experience without burning hole in pocket as whole making most out every dollar spent during the trip! Conclusion
Finding cheap flights doesn't have to be an arduous task but rather an exciting challenge where little effort invested beforehand could yield significant monetary dividends down lane rendering the entire process worthwhile indeed! Remember cost is just one facet of trip planning – the ultimate goal remains to create memorable experiences without straining finances unduly so that even after returning home pleasant memories linger in mind Keep reminded about the wonderful journey undertaken to provide sufficient motivation to plan the next adventure soonest possible!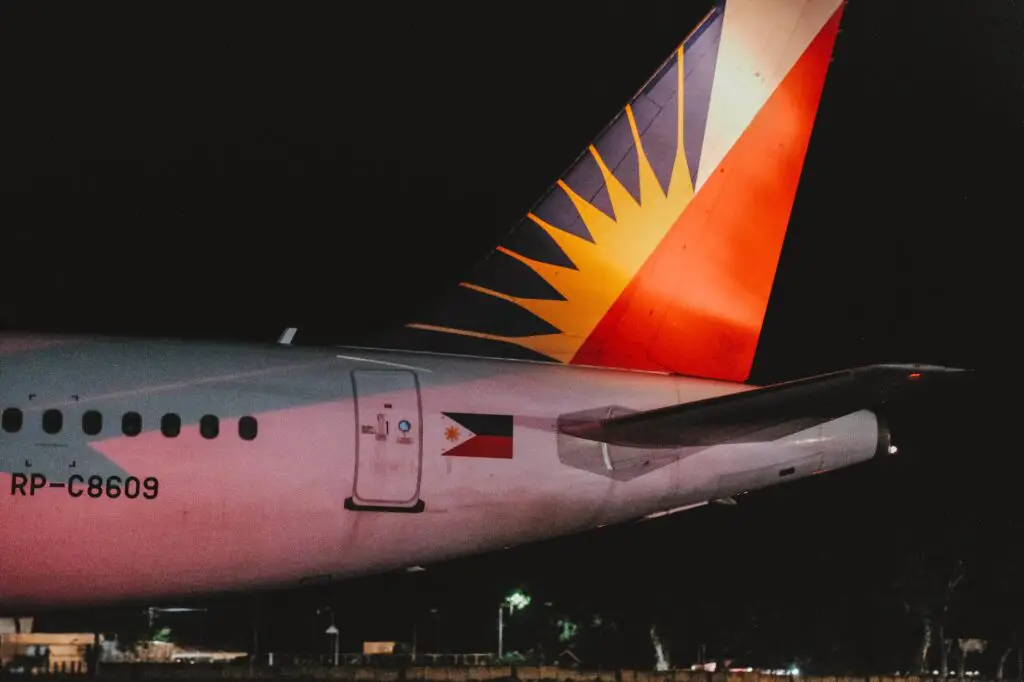 ---
Intramuros is the ancient heart of Manila, a walled city that showcases the rich history and Spanish architecture of Old Manila. Built by the Spaniards as their political and military…

---