Experience the pinnacle of luxury at The Peninsula Manila. This five-star hotel is an oasis of opulence and sophistication, offering unparalleled service and comfort. Every aspect of your stay at The Peninsula Manila is designed to make you feel pampered and indulged, from its elegantly designed rooms and suites to its world-class dining options and exquisite spa facilities. Discover why The Peninsula Manila is the ultimate luxury destination in Manila and experience the epitome of five-star hospitality.
The Peninsula Manila has established itself as a legendary hotel and well-liked travel destination since its opening in 1976. It has views of the Ayala Triangle Gardens and is located in the Central Business District.
ABOUT THE PENINSULA MANILA HOTEL
The Peninsula Manila, located in the center of Makati City, has long been the epitome of sophistication and elegance. It is referred to as the "Jewel in the Capital's Crown" because of its famous location in the heart of the country's most important commercial district. It is a luxurious haven of comfort, first-rate service, and delicious food.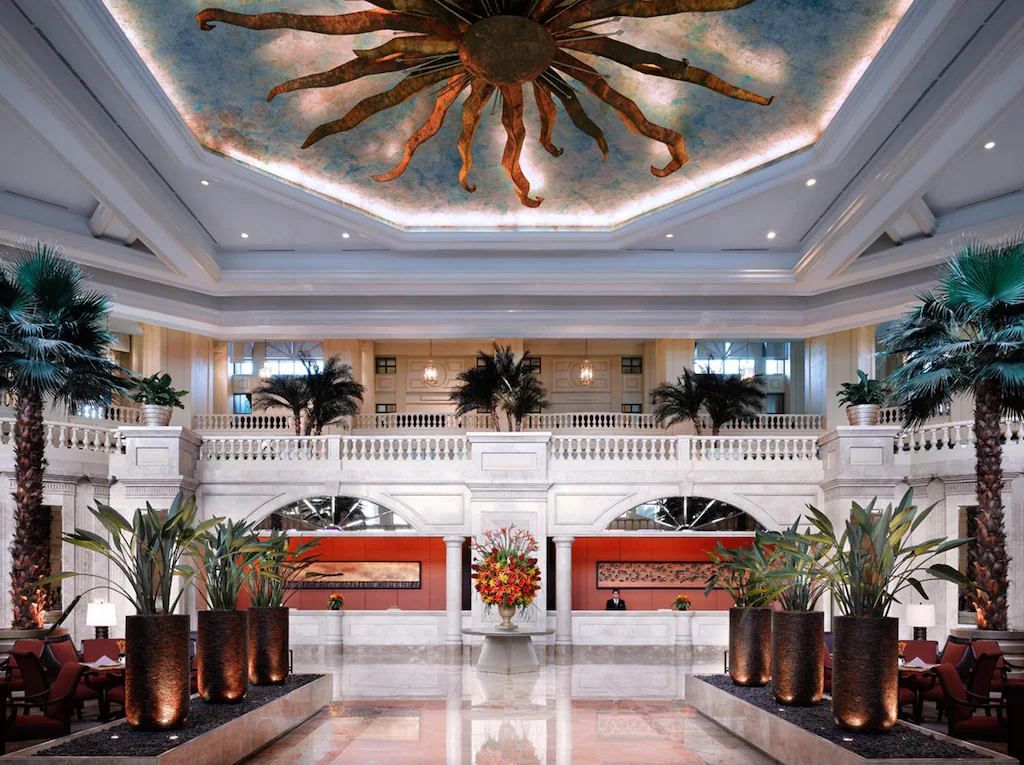 Both sophisticated locals and foreign visitors appreciate it. In the publisher's annual list of the best luxury hotels in the world, only The Peninsula Manila received the coveted ranking among the hotels in Makati and Bonifacio Global City's major commercial areas. The Peninsula Manila has earned the coveted Forbes Travel Guide Five-Star rating for the past two years.
The Peninsula Manila offers its guests Peninsula Time, a unique concept that enables completely flexible check-in and check-out experiences. When booking directly or through their preferred travel agent, visitors can arrange to have their room available as early as 6:00 am on their arrival day and check out as late as 10:00 pm on their departure date without paying an additional fee. Peninsula Time has black-out dates that only apply to specific booking channels. 
ROOMS
The rooms are tastefully furnished with soft upholstery, calming neutral colors, and modern dark wood furniture. These rooms are light-filled and spacious and are bathed in sunlight during the day. At night, soft mood lighting creates a tranquil refuge.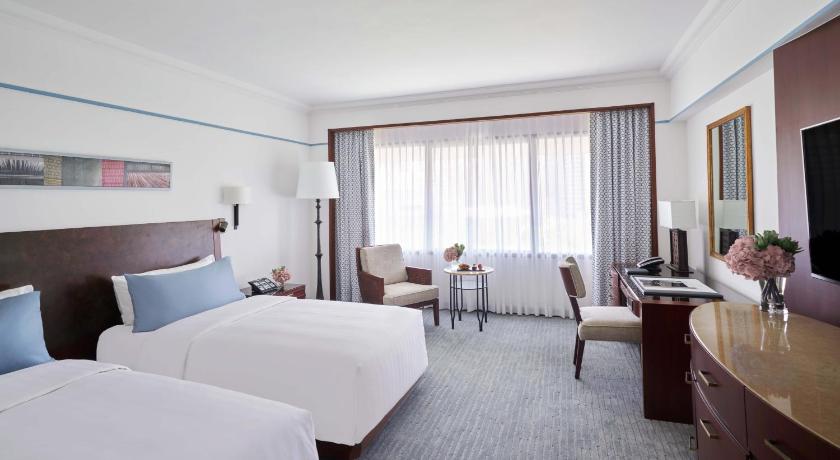 DINING
The restaurants offer a unique dining experience with their interesting modern market cuisine and magnificent works of art by contemporary Filipino artists. Diners can experience food from all over the world at renowned international buffets that are available for lunch and evening. Live cooking stations, freshly baked bread, pasta, hand-rolled sushi, charcuterie, Chinese noodles, carving stations, artisanal ice creams, and a "farm-to-table" approach that stresses seasonal ingredients and traditional Filipino foods are all included in these buffets.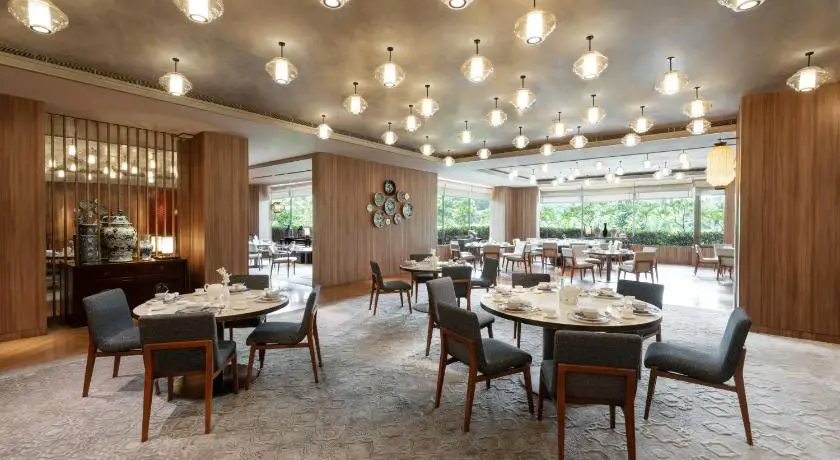 LOCATION
Address of Peninsula Manila
Corner of Ayala and Makati Avenues, 1226, Makati, 1226 Metro Manila, Philippines
The Peninsula Manila is the perfect choice for travelers seeking the ultimate luxury experience in Manila. With its exceptional service, elegant design, and top-of-the-line amenities, this five-star hotel offers an unforgettable stay for guests. From its prime location in the heart of the city to its world-class dining options and rejuvenating spa treatments, The Peninsula Manila is the epitome of opulence and sophistication. Whether you're traveling for business or leisure, this luxury destination is sure to exceed your expectations and leave you with unforgettable memories.
---
Hotels in Manila: Hotels in the center
Hotel
Stars
Discount
Price before and discount
Select dates
Manila Grand Opera Hotel

★★★★

-15%

6 910

5 891
View hotel
Ramada by Wyndham Manila Central - Multi Use and Staycation Approved

★★★★

-6%

11 158

10 535
View hotel
Winford Manila Resort and Casino

★★★★★

-29%

18 635

13 198
View hotel
The Manila Hotel

★★★★★

-13%

13 424

11 668
View hotel
Go Hotels Otis - Manila - Multiple-Use Hotel

★★★

-21%

4 928

3 852
View hotel
City Garden Suites

★★★

-7%

36 647

34 268
View hotel
Bayview Park Hotel Manila

★★★

-7%

17 955

16 766
View hotel
Manila Lotus Hotel - Multiple Use Hotel

★★★

-7%

6 061

5 664
View hotel
Red Planet Manila Bay

★★★

-10%

46 390

41 915
View hotel
Go Hotels Ermita, Manila

★★★

-6%

18 635

17 559
View hotel
Related Posts
Intramuros is the ancient heart of Manila, a walled city that showcases the rich history and Spanish architecture of Old Manila. Built by the Spaniards as their political and military…

---