Introduction
A stay at one of these luxury 5-star hotels in Manila is not only an investment in comfort but also an investment in the city's rich cultural legacy. There are no better places to immerse oneself in Manila's Spanish colonial architecture, museums, and galleries than one of its many luxurious hotels.
Manila as a Destination for Luxury Travel
Manila is the capital city of the Philippines and is one of the most exciting destinations in Southeast Asia. This bustling metropolis is known for its rich culture, vibrant nightlife, and delectable cuisine.
It's also a popular destination for luxury travel, with numerous 5-star hotels catering to discerning guests looking for a lavish stay. There are many reasons why Manila is an ideal destination for those seeking luxury travel experiences.
The city boasts a plethora of high-end shopping malls, fine-dining restaurants, and exclusive clubs that cater to the affluent traveler. Additionally, Manila offers easy access to nearby tropical islands such as Boracay and Palawan, which are home to some of the world's most beautiful beaches.
The Importance of Choosing the Right 5-Star Hotel for a Luxurious Stay
Choosing the right hotel when traveling is crucial to having an enjoyable and memorable trip. This is especially true when it comes to luxury travel.
A 5-star hotel should not only provide guests with comfortable accommodations but also offer top-notch amenities and services that cater to their every need. When selecting a luxury hotel in Manila, there are several factors that should be considered.
These include location, reputation, amenities offered, room features, dining options, spa services, and overall atmosphere. Guests should also take into account their personal preferences such as views or proximity to specific attractions or activities they wish to experience during their stay.
Staying at a top-rated 5-star hotel can enhance the overall travel experience by providing guests with unparalleled comfort and convenience throughout their stay. From plush bedding to personalized concierge services and gourmet dining options – there's simply no substitute for staying at one of Manila's best luxury hotels.
The Best 5-Star Hotels in Manila
This is a high-end list of all of Manila's most luxurious and exclusive hotels. All of them are of the finest class and come with some of the most extravagant features.
Choose from a variety of stylishly designed Makati hotel rooms and suites with distinct Thai flare and a full range of amenities to enjoy 5-star luxury at Dusit Thani Manila.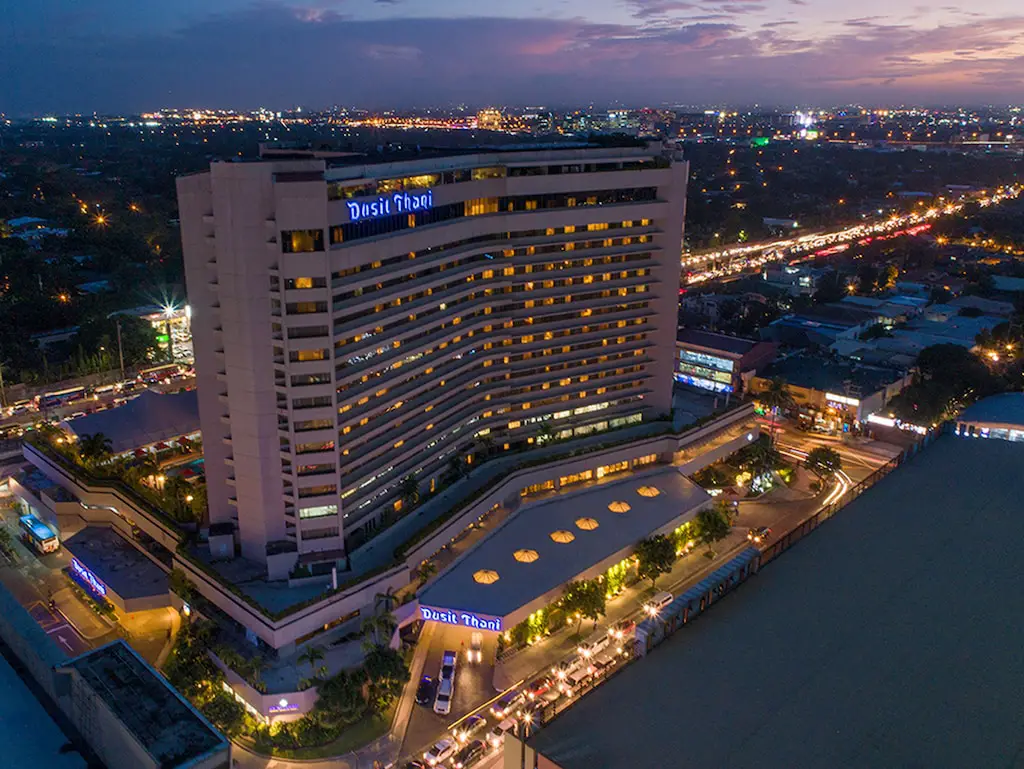 The Dusit Thani Manila, a 5-star hotel in Makati, elegantly combines luxury, heritage, and comfort. The hotel, located in the heart of the financial capital, provides easy access to all of Makati's business, leisure, and recreational opportunities. Everything is in order. The hotel is spotless, the rooms are large, and the staff is friendly. The shopping centers are merely a few minutes walk away from the hotel. It's a lovely spot with a full breakfast.
A world-class hotel of remarkable beauty, Diamond Hotel Philippines, is located against the glorious golden sunset of Manila Bay.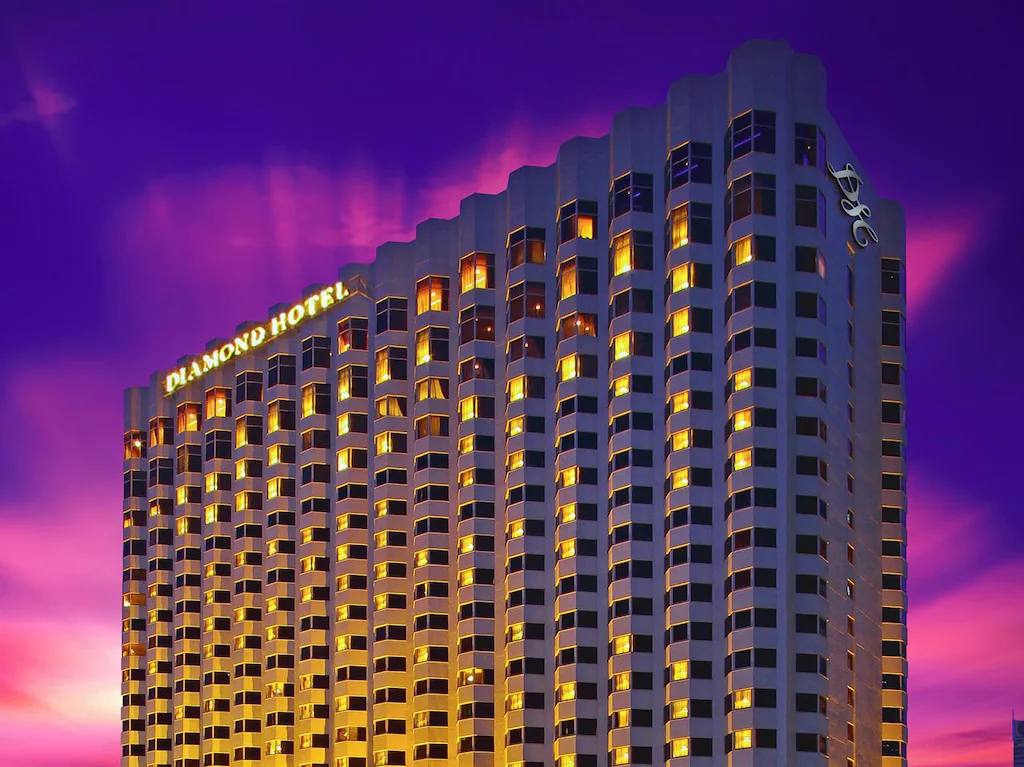 The hotel is 30 minutes from international and domestic airports, the city's financial area, shopping malls, cultural facilities, conventions, and show centers. There are many dining options nearby. You can also walk to a mall that is about a 10-minute walk from the hotel. The hotel staff is extremely courteous, pleasant, and patient. The rooms are quite large. The dining room buffet is excellent.
Enjoy your stay at New World Makati Hotel, one of the best luxury hotels in Manila. With a central location near business districts and top tourist attractions, the upscale accommodations provide you with the perfect place to unwind.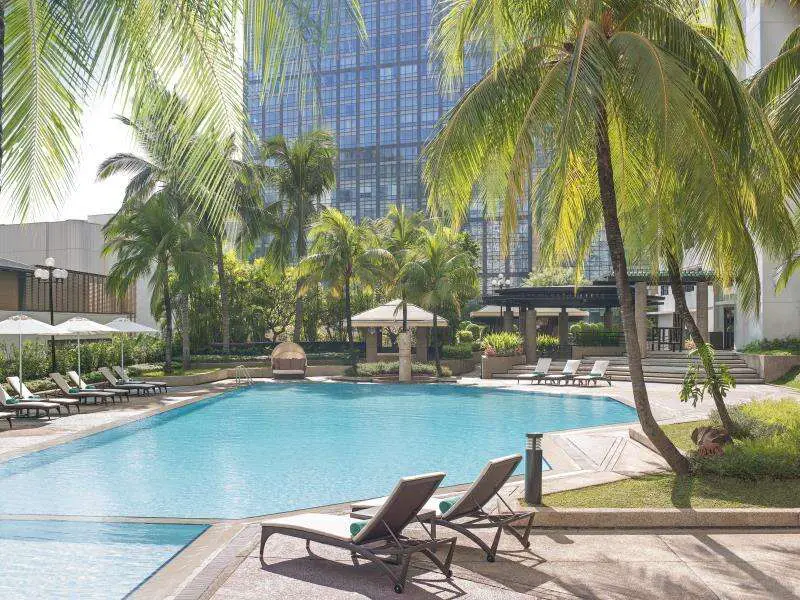 At a strategic location in the city's business and financial district, the New World Makati Hotel offers quality rooms, modern comforts, and authentic Filipino hospitality. This hotel provides lodging, outstanding cuisine, a large health facility with an outdoor pool, gym, and sauna, and 1,700 square meters of lively meeting and conference space.
The atmosphere is more casual and less formal. Because it is adjacent to retail malls and convenience stores, the location is great. The resident room includes a light meal and all drinks, as well as a breathtaking view of the city. The entire crew is friendly and courteous.
Travelers and locals can work, meet, and unwind at the Sheraton Manila Bay, which mixes comfort and elegance, in the heart of the capital.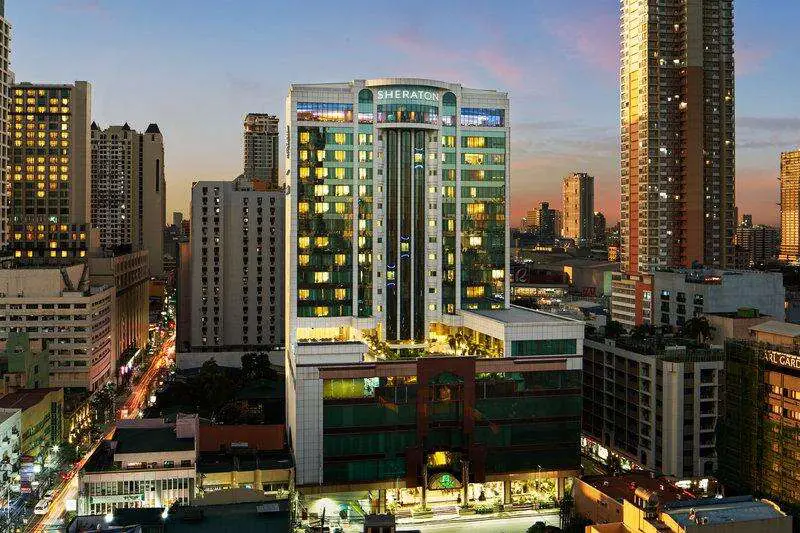 This 5-star Manila hotel boasts breathtaking views of the city's famous Manila Bay sunsets and is conveniently positioned among historic landmarks, cultural places, and the major business district. You may get creative with adjustable meeting venues and set the stage for success with personalized meals, AV rental equipment, and expert on-site event coordinators. The hotel rooms and suites with views of Malate, Manila, promise a chic urban getaway.
The Edsa Shangri-La, Manila is a renowned urban resort and convention hotel that is perfectly located in the Ortigas Center neighborhood. ​A memorable family staycation awaits you and your children at this urban sanctuary, where you may recharge or unwind. ​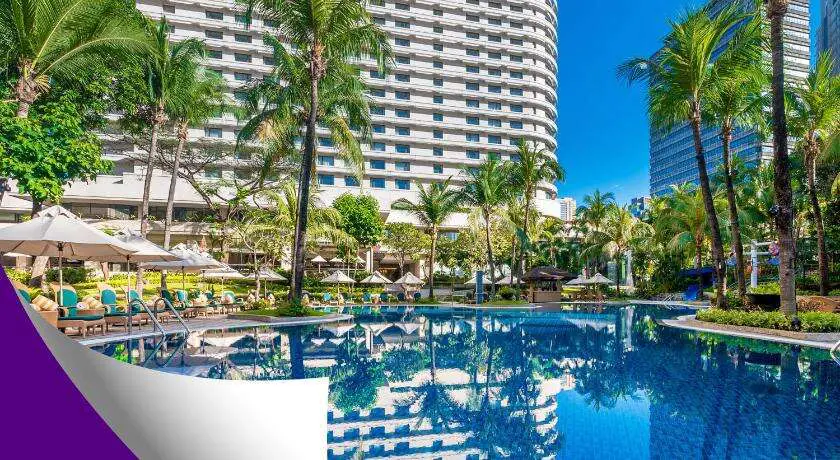 Edsa Shangri-La, Manila, a market leader at the forefront of the Philippine hotel business for 30 years, continues to astonish successive generations of guests with its distinctive brand of passionate hospitality from a caring family. ​
Your senses are immediately calmed as soon as you enter Edsa Shangri-La, Manila, the city's classic luxury retreat. A pleasant haven of rest is created by the hotel's vast tropical gardens, which encircle the building in serene beauty. You have a cocktail while immersed in the gardens and take in the view of the hotel's pool, which is surrounded by vibrant flowers.
The Peninsula Manila has established itself as a legendary hotel and well-liked travel destination since its opening in 1976. It has views of the Ayala Triangle Gardens and is located in the Central Business District.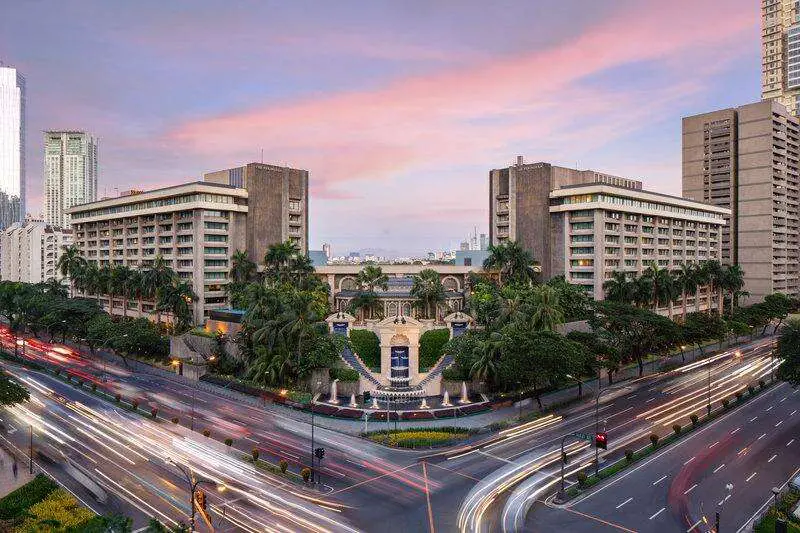 The Peninsula Manila, located in the heart of Makati City, has set the standard for elegance and sophistication for nearly four decades. It is a spectacular refuge of luxury, exceptional service, and great cuisine that is popular with both discerning locals and international guests. It is known as the "Jewel in the Capital's Crown" because of its legendary placement in the heart of the Philippines' main economic sector.
The Peninsula Manila has been awarded the coveted Forbes Travel Guide Five-Star rating for the second year in a row, making it the only hotel in the main central business districts of Makati and Bonifacio Global City to receive the coveted ranking in the publisher's annual announcement of the world's finest luxury hotels.
Make a spectacular entrance at the 5-star luxury resort hotel Sofitel Philippine Plaza Manila, a cultural haven by the dazzling bay.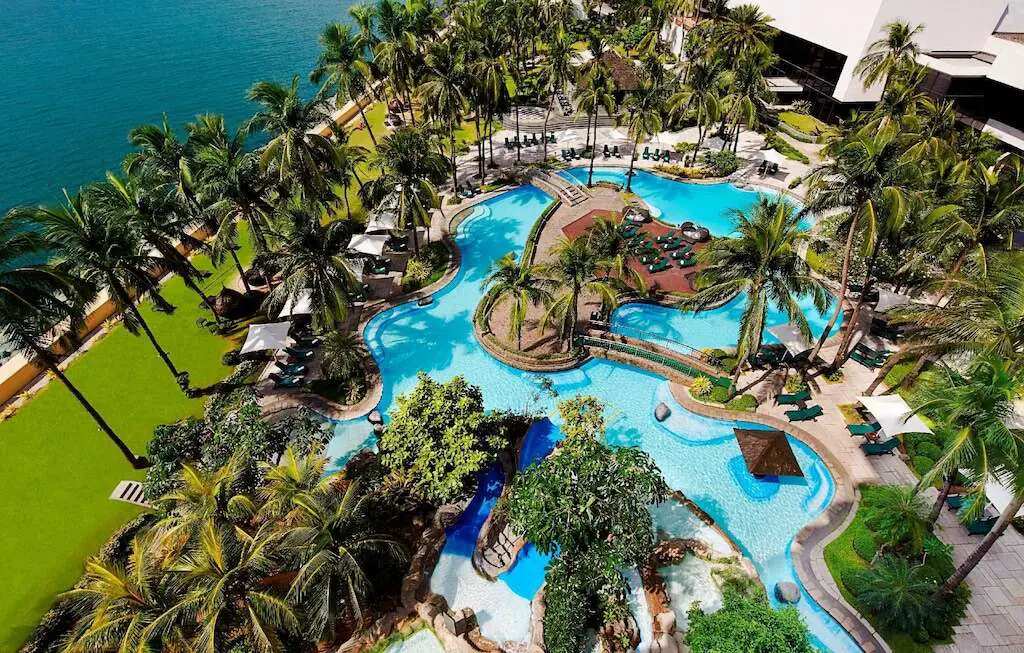 The Sofitel Philippine Plaza is a spectacular structure located in a broad tropical setting. With its own blend of French joie de vivre and Filipino hospitality, which is evident in its rituals surrounding food and wine as well as its array of entertainment activities, the hotel continues to captivate both domestic and foreign guests. It is well known for its breathtaking sunsets over Manila Bay.
A true home away from home, the Vivere Hotel provides its guests with a distinctive experience and is only 15 minutes from the airport. It is situated south of Metro Manila.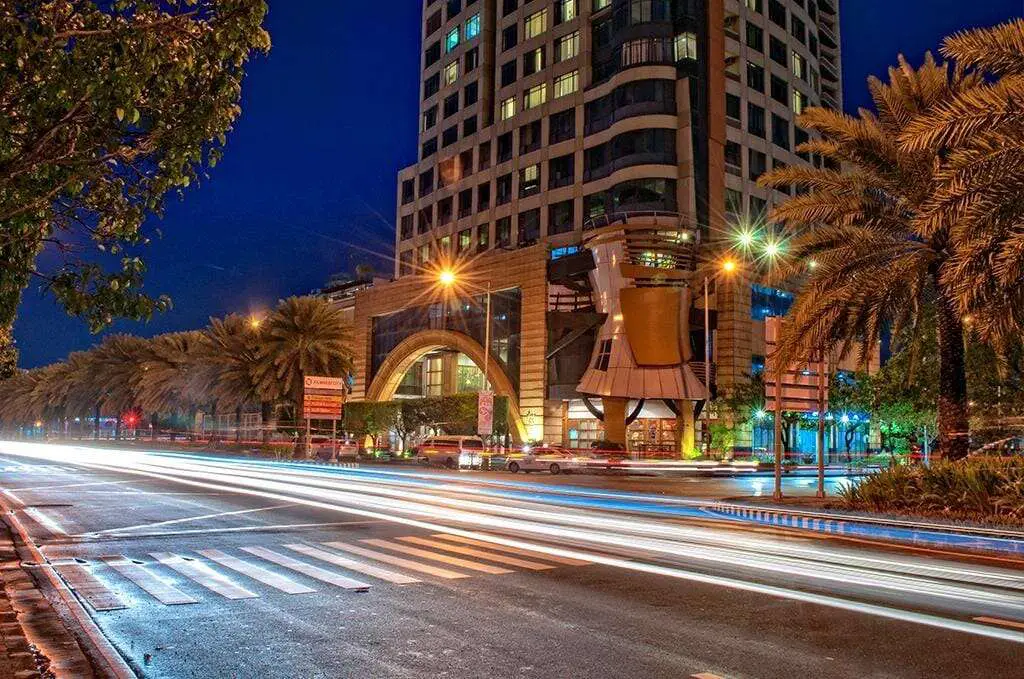 Make the most of your stay and rediscover your love for delectable home cooking while the hotel prepares everything you need for a wonderful get-together with family and friends while taking in the picturesque views of Laguna de Bay and the city. Make the hotel your home and enjoy a brand-new eating experience at The Nest on the 31st floor.
The New Coast Hotel Manila offers uncompromising convenience for a refined vacation, leisure, and business experience.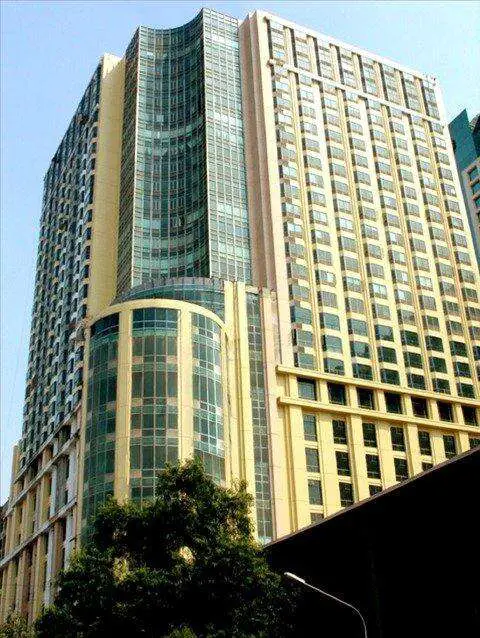 The New Coast Hotel Manila's distinctive yet ever-evolving hospitality, which is reflected in its relational service, practical design, and magnificent environment, as well as its state-of-the-art amenities and services, first-rate food, and a parade of sensory discovery, is what enables Attainable Luxury.
The Bellevue Manila offers exquisite accommodation options for guests. Expect a welcoming atmosphere, plenty of room to stretch out, and a fantastic evening.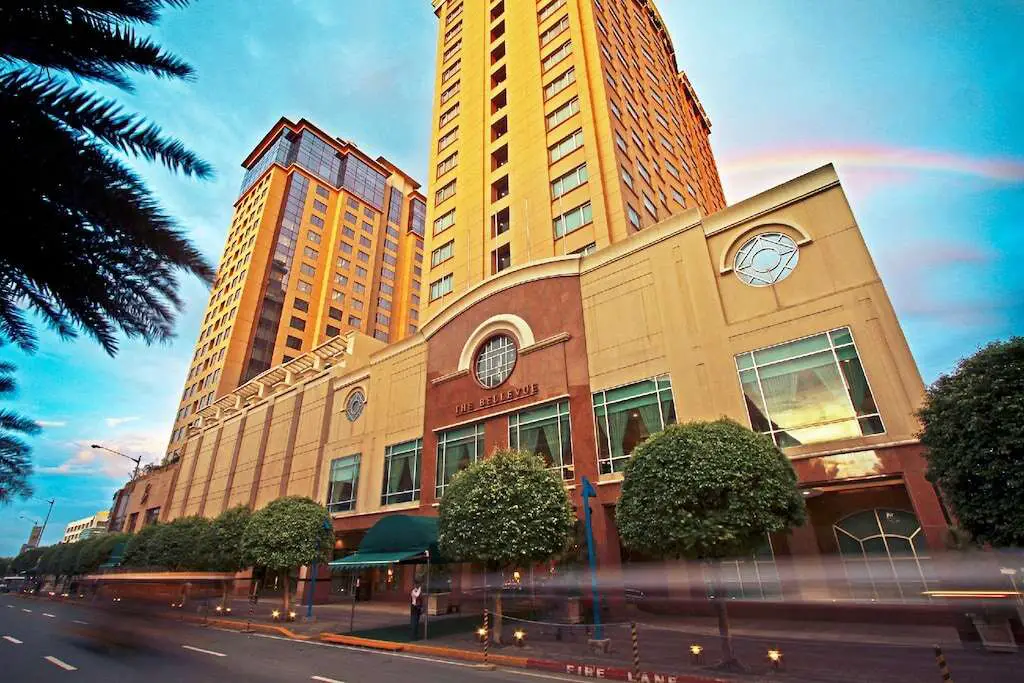 At The Bellevue Manila, all of your desires will be satisfied! Utilize the superb dining options and state-of-the-art hotel features, such as the spa, gym, and swimming pool,  go on a gourmet adventure, and enhance your wellness. This five-star hotel in Alabang promises its loyal patrons a delightful experience with exceptional service, spacious, comfy rooms, and top-notch amenities and services.
The Manila Marriott Hotel enjoys a prized location in Newport World Resorts, formerly known as Resorts World Manila. Expect modern elegance and well-appointed lodging with plush linen, marble baths, and cutting-edge technology when you stay at this luxury hotel.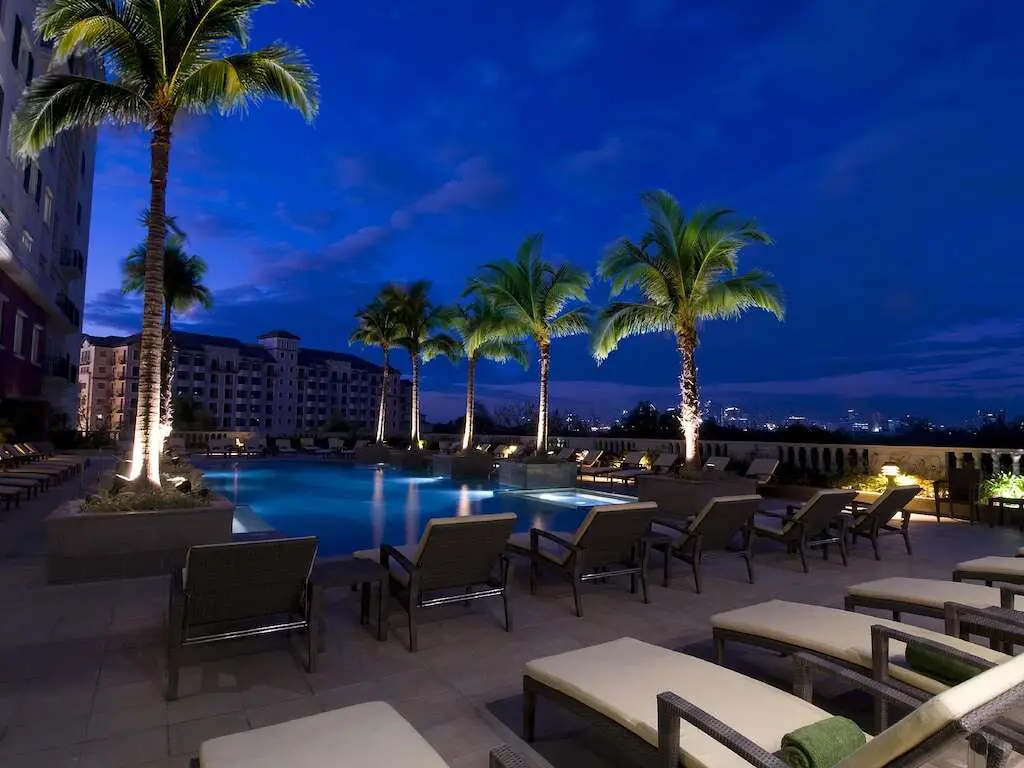 The Manila Marriott Hotel, enticing guests with endless amenities, shines as a popular choice among hotels in Manila, Philippines, within the world-class casino entertainment complex of Resorts World Manila. The hotel is conveniently located in Newport City, across from Ninoy Aquino International Airport Terminal 3, and is only 15 minutes from the Makati Business District and Bonifacio Global City.
The diversity of dining options, which includes a steakhouse and an all-day buffet restaurant, will pique your interest. Profit from the prime location near the SM Mall of Asia, Star City, and the Makati Business District in Manila, Philippines. After a long day of work, touring, or shopping, regain your equilibrium with a massage in the hotel spa.
The Manila Ninoy Aquino International Airport's Terminal 3 is easily accessible from Runway Manila, a hip walkway near our magnificent hotel.
Experience the inviting warmth of Filipino hospitality as the Acacia Hotel Manila welcomes you with cheerful smiles and heartfelt attention. The hotel introduces excellent amenities and conveniences that encourage the indulgence of local culture through culinary delights, design, and ambiance. It is located at the center of the business and commercial district, south of the Metro.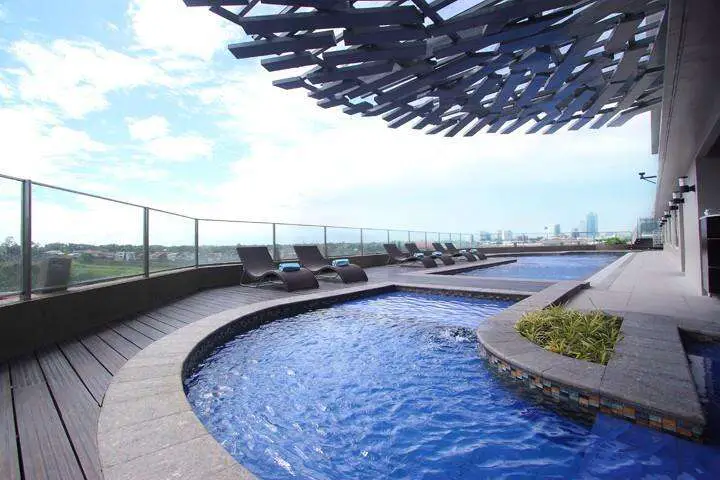 The Acacia Hotel Manila offers high-quality conveniences and services that promote local culture enjoyment through gastronomic delights, interior design, and ambiance.  It is located south of the Metro in the heart of the business and commercial zone.
The five-star Crimson Hotel Filinvest City in southern Manila is a leading lifestyle destination and one of the metropolis' modern central business areas. It offers a charming staycation experience to both business visitors and leisure guests with its modern accommodations, first-rate amenities, delicious dining options, and heartfelt hospitality blended with a cosmopolitan ambiance.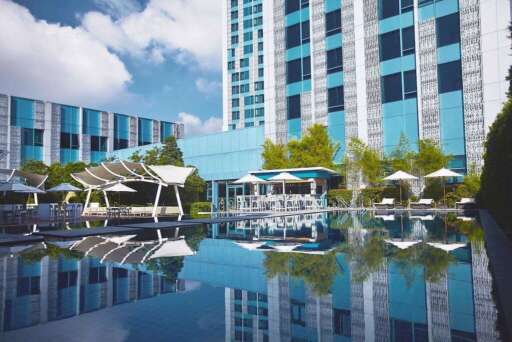 The hotel is located in a very convenient position, about 10 kilometers from Ninoy Aquino International Airport (NAIA), and it is easily accessible from the South Luzon Expressway or Skyway (SLEX).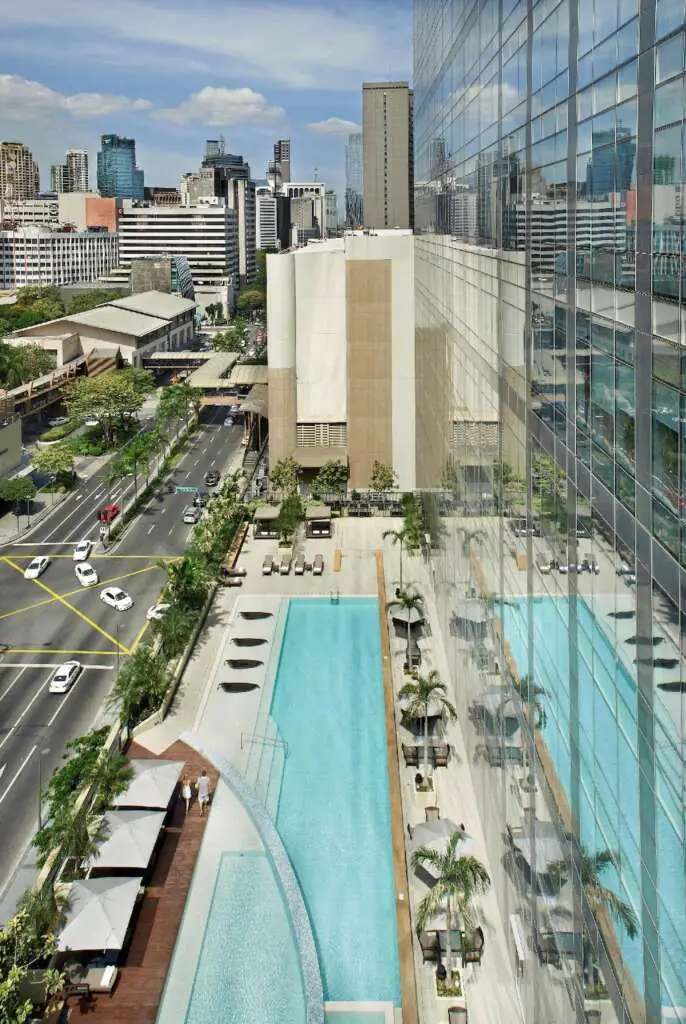 Raffles Makati is a 30-story architectural marvel in the center of the financial sector, complete with Raffles Butlers who care about each individual's requirements. An oasis in the heart of the commercial business district, within walking distance from the Zuellig Building and the Ayala Museum, surrounded by a thriving environment of flowering art and culture.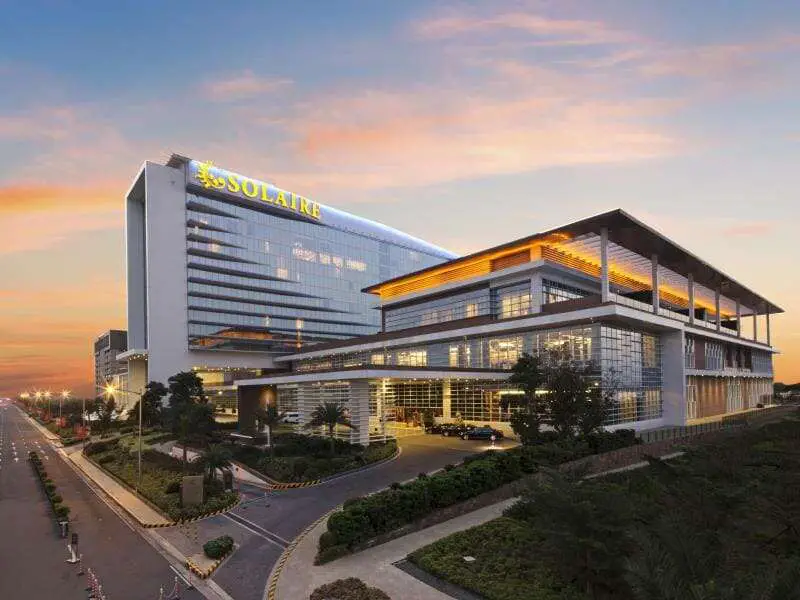 There are 800 tastefully designed rooms, suites, and bayside villas, as well as resort-style pool amenities, restaurants and entertainment bars, cutting-edge ballroom and meeting spaces, and a fully equipped spa and fitness center. The hotel has a varied selection of dining options, with three main restaurants and several quick-serve food options.
The Theatre at Solaire, the newest crown jewel of Solaire, opens its doors. This 1,760-seat fan-shaped lyric theater is ideal for musical theater, opera, concerto, pop concert, ballet, awards night, competition, circus acts, kiddie shows, corporate events, and discussions. The two-level gaming complex measures 18,500 square meters and houses hundreds of gaming tables and over a thousand slot machines with cutting-edge games and technology equivalent to Macau and Las Vegas.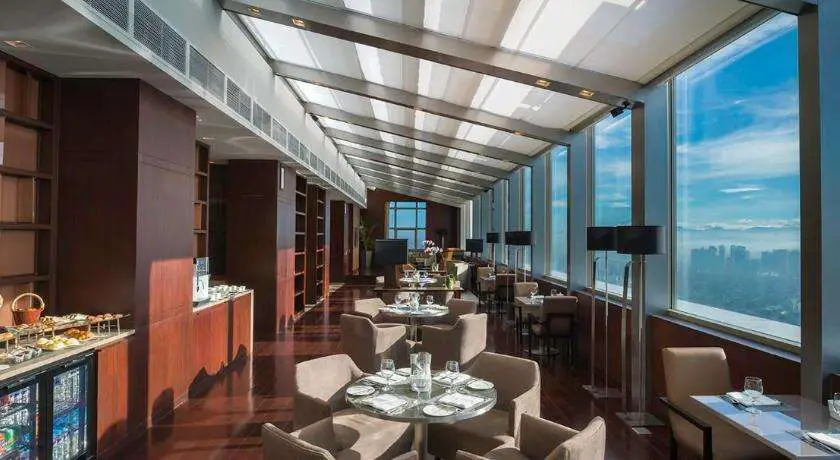 The hotel is the country's first sky hotel with specialized floor sections exclusively for business and recreational usage, the result of innovative architecture and well-planned construction. The amenities are accessible via high-speed elevators and include the Philippines' first sky lobby, which is nestled on the 24th level of the hotel tower and offers unparalleled views of the cityscape, as well as Flow, a wellness hub that houses a full-service spa, an indoor infinity pool, and a fully-equipped fitness center.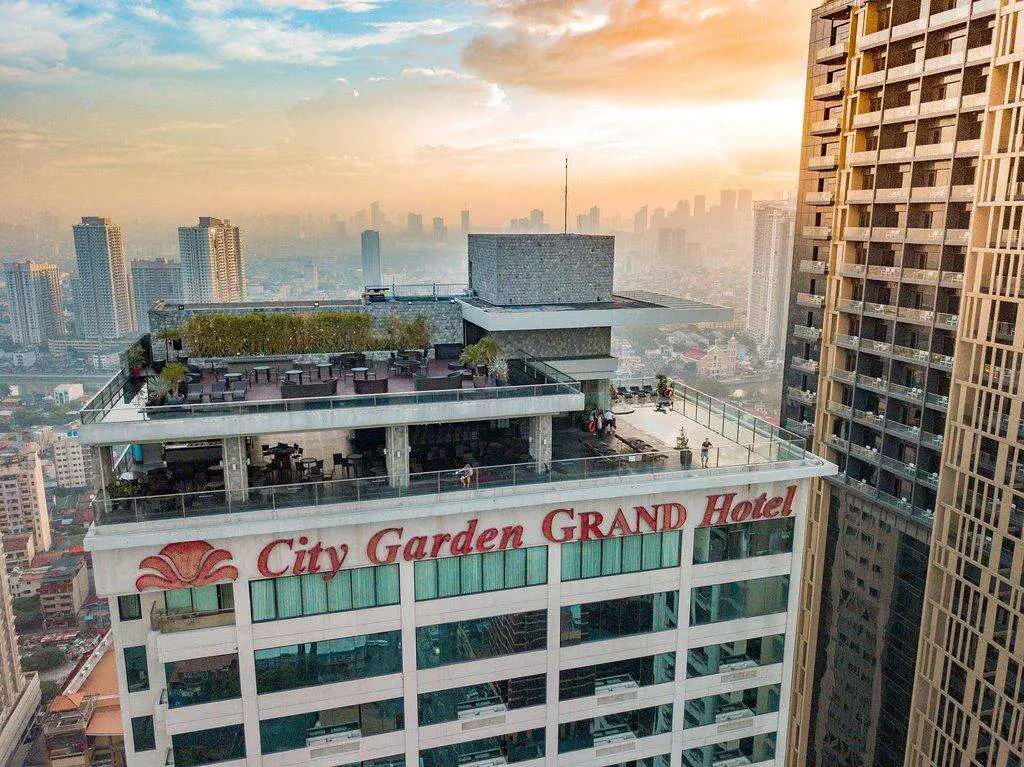 Located in Makati, City Garden Grand Hotel is a perfect starting point from which to explore Manila. The hotel offers a wide range of amenities and perks to ensure you have a great time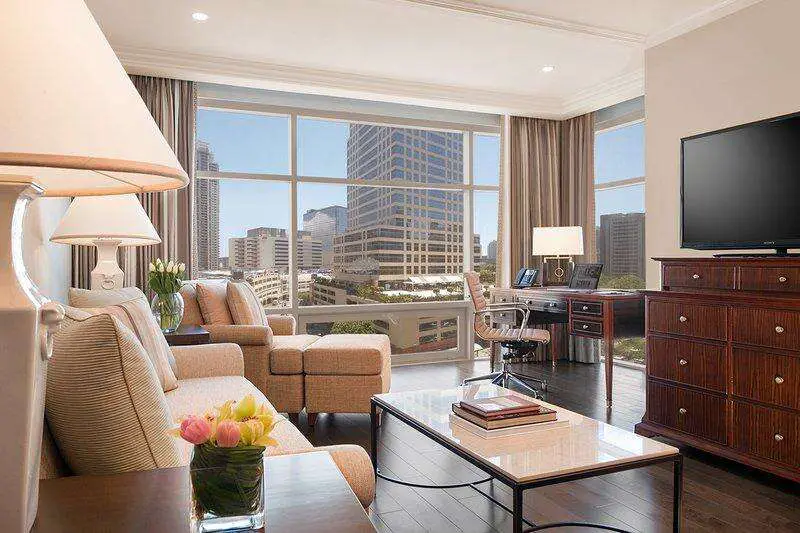 This 140-room and suite hotel combines traditional and timeless décor with cutting-edge technology to fulfill the needs of today's customers. Discovery Primea is a Preferred Hotel and Resort in the LVX Collection. All Discovery Primea guests are eligible to join the iPrefer guest loyalty program, which provides members with points redeemable for cash-value Reward Certificates, elite status, and special benefits such as complimentary Internet at over 550 participating Preferred Hotels and Resorts locations around the world.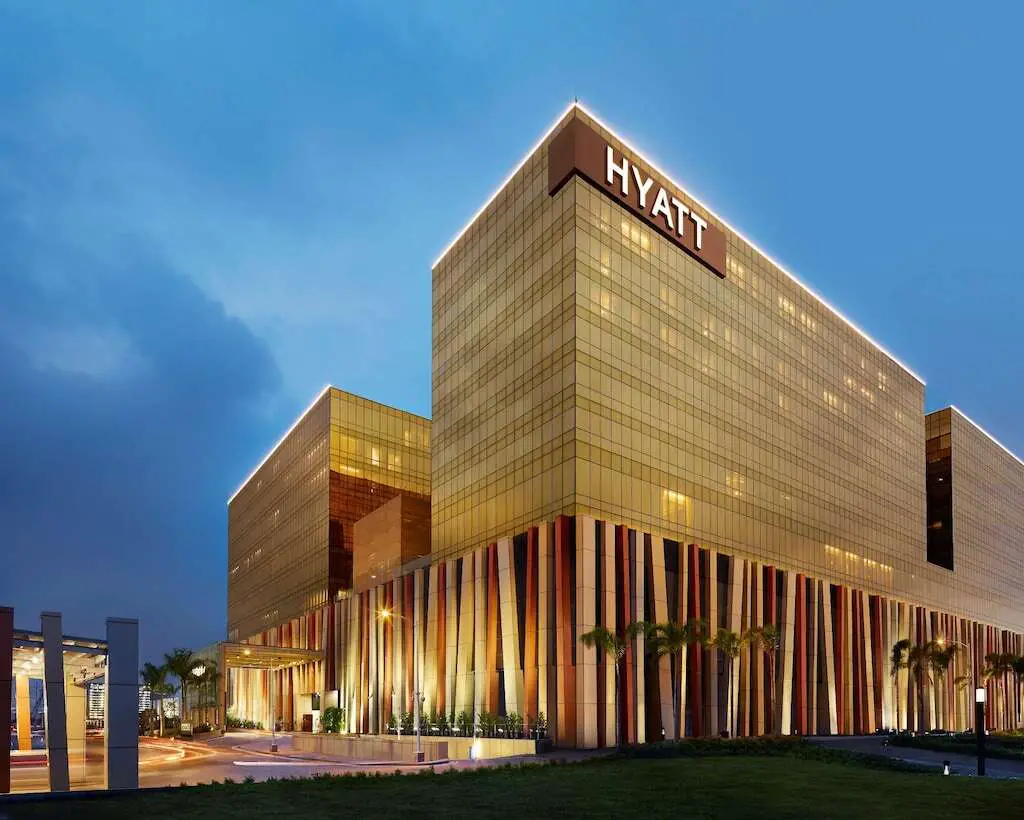 The Hyatt Regency Manila City of Dreams strives to provide welcoming, engaging experiences that make your stay memorable. To cool off and shoot the breeze, take a dip in their outdoor pool. There is a show-kitchen restaurant with live cooking and buffet stations where you may taste delicious freshly prepared cuisine.
In the evening, the Lounge transforms into a cozy, fashionable setting where guests can enjoy masterfully made beverages, premium wines, teas, and coffees, as well as an international snack and tapas menu. Life Fitness treadmills, cycles, steppers, and weights are available in the Fitness Center.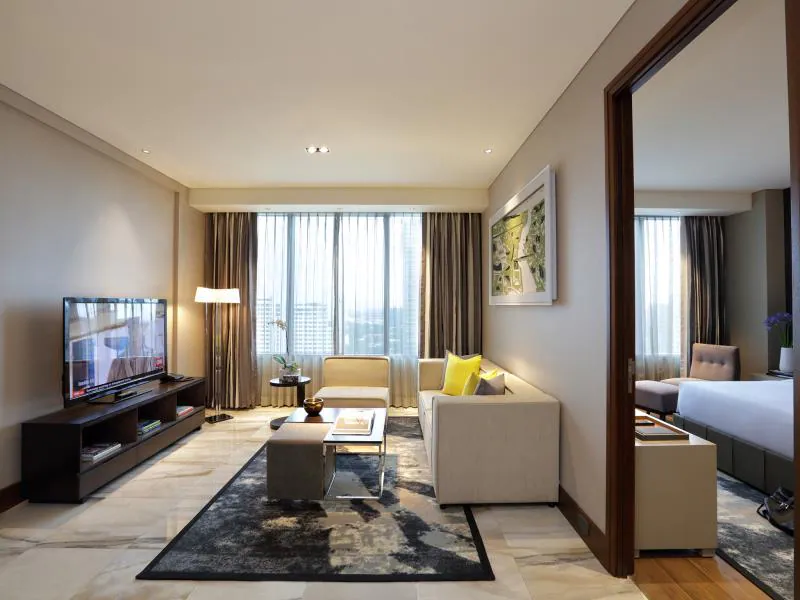 Makati Diamond Residences is a luxurious serviced apartment in the heart of Makati's business center. The property is situated across Greenbelt and only a few minutes away from Ayala Avenue, providing easy access to top commerce, entertainment, and food enterprises. Make use of amenities that allow you to engage in leisure activities right in the center of the city.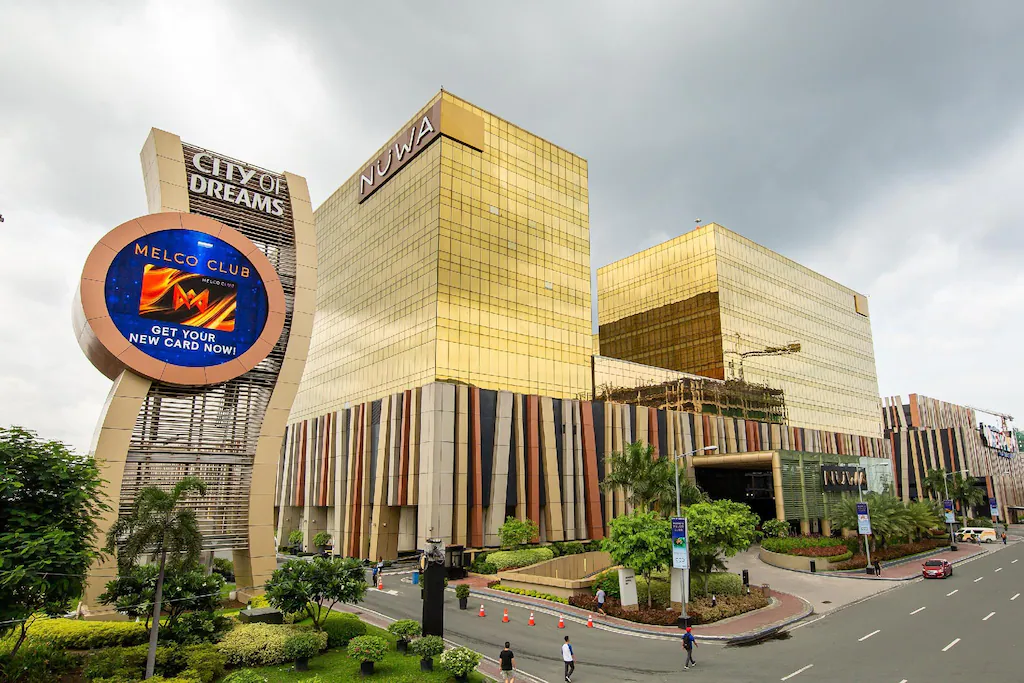 The City of Dreams – Nüwa Manila, located in the heart of Manila, is an excellent starting point for experiencing this bustling city. The hustle and bustle of the city center are only 10.5 kilometers away. The great location of the hotel allows for quick access to the city's must-see attractions. The hotel offers the best service and amenities available. It provides a variety of unique leisure opportunities, including a fitness center, an outdoor pool, a spa, and massage services.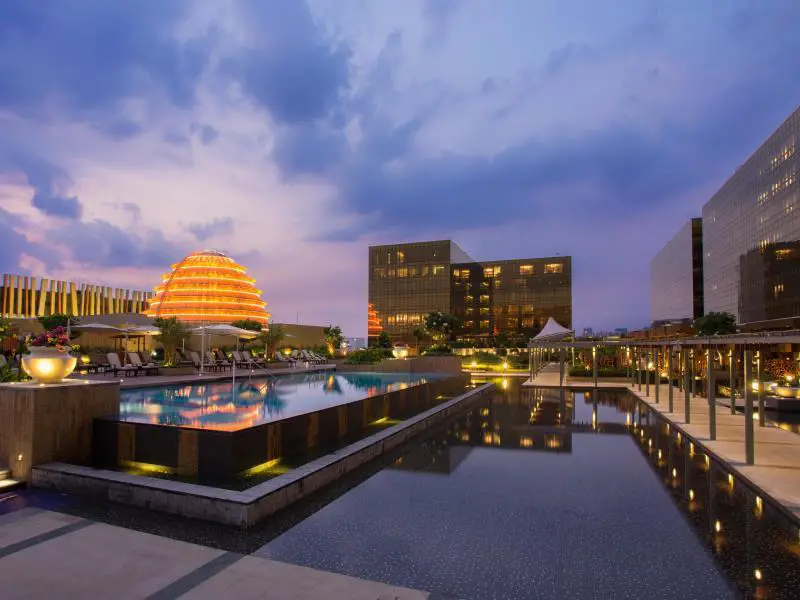 Nobu Hotels provide a seductive, smoldering combination of laid-back luxury, high-energy nightlife, private guest room retreats, and spa services. Nobu Hotels builds compelling venues for shared experiences of excitement and pleasure by framing the concept of a premium boutique hotel around energetic public areas. Nobu Hotels provide guests and privileged owners with the most exclusive entry into unparalleled experiences that lie at the crossroads of innovation and imagination, with new and exciting restaurants, high-energy bars, relaxing rejuvenation, distinctive service, remarkable retail, and an air of celebrity.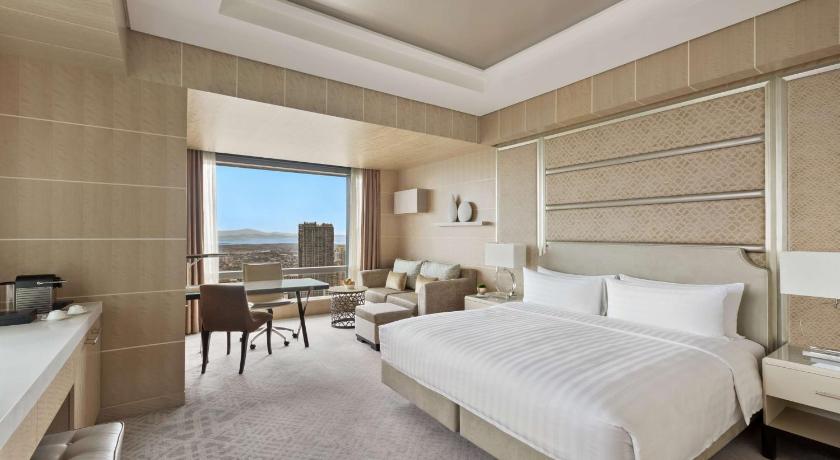 Shangri-La The Fort, Manila is housed in a towering mixed-use landmark skyscraper in the heart of Bonifacio Global City (BGC). The Shangri-La hotel and residences are part of the complex, as are retail businesses and Kerry Sports Manila, a comprehensive lifestyle and leisure club. The hotel's modern guest rooms and suites radiate elegance, rising 250 meters high, with a wealth of distinctive design elements blending native Filipino traits and wonderful city views to enjoy day and night.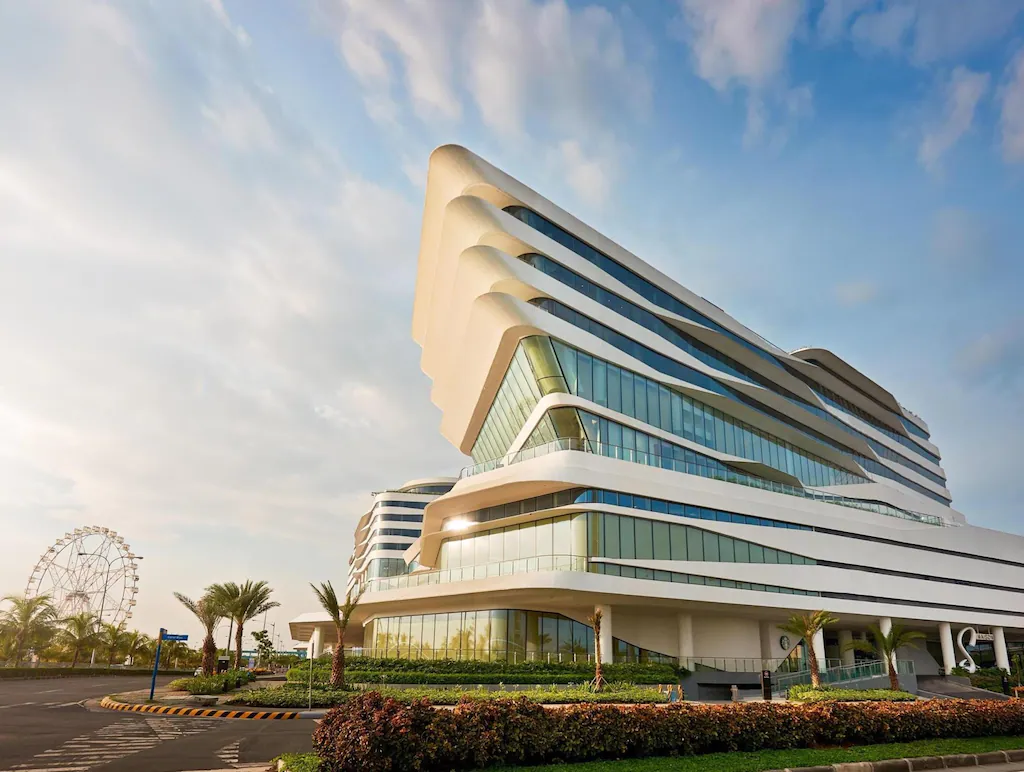 CONRAD MANILA is situated atop the S Maison shopping complex on the borders of Manila Bay, with easy access to the Mall of Asia. The skyscraper's architecture was influenced by views of the bay and the Makati city skyline. In addition to the gorgeous infinity pool, the hotel boasts a wonderful spa and refreshments. Ninoy Aquino International Airport is only a 15-minute drive away.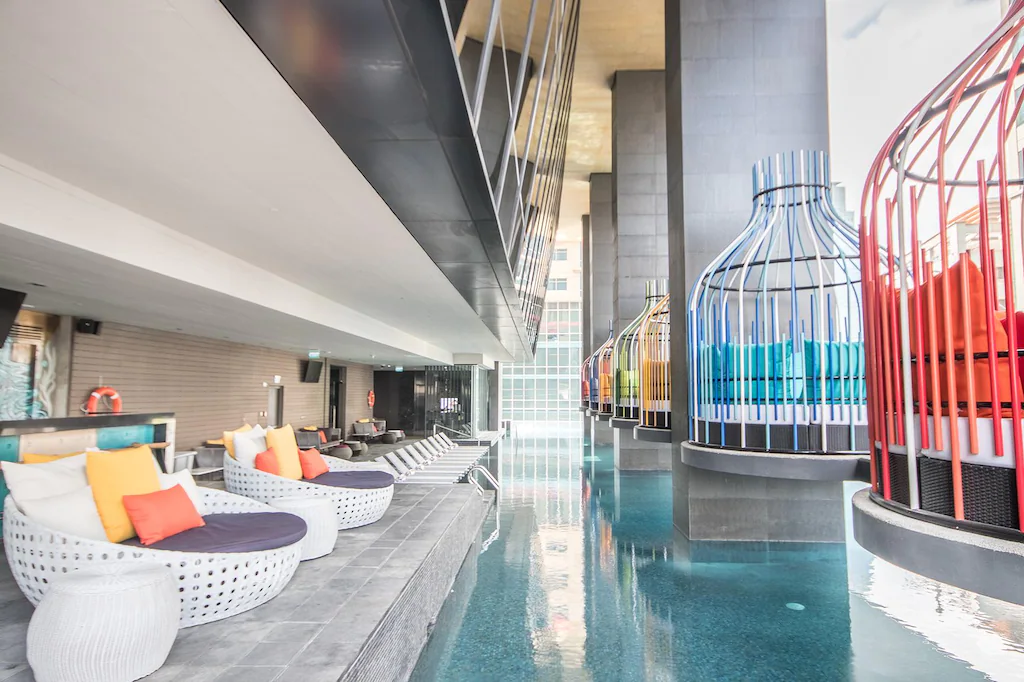 I'M Hotel is the first five-star hotel in Makati's Poblacion area, as well as the Philippines' first Onsen Spa and the country's largest urban spa resort. It is perfectly located, close to malls and entertainment centers, and only 800 meters from the Makati CBD. I'M Hotel aims to reinvent the concept of luxury by eliminating obsolete and irrelevant extravagances in order to focus on components that deliver the highest levels of utility. Every consumer touchpoint is meticulously selected and tailored to the guests' preferences.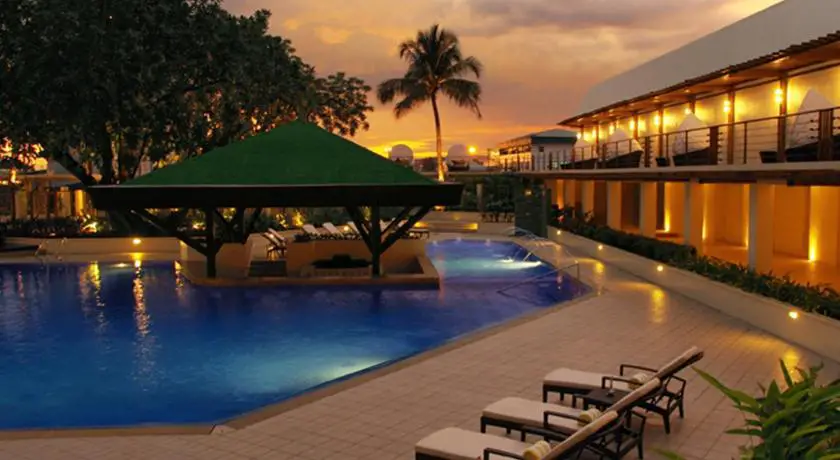 The Manila Hotel is located in the middle of the city. The 109-year-old Manila Hotel is a historical landmark nestled amid the beautiful foliage of Rizal Park. For decades, the hotel has hosted leaders of state and royalty. It currently has fully refurbished portions as well as modern facilities.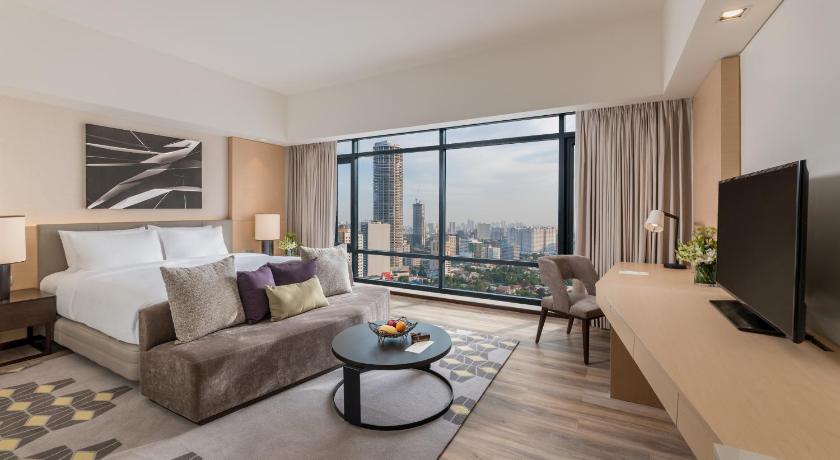 Seda Vertis North is situated in the economic heart of Quezon City, one of Metro Manila's fastest-growing districts. The 438-room hotel is the largest in the region, boasting magnificent rooms, excellent cuisine, and grand event and meeting facilities. Only a few steps away are the Vertis North and Trinoma Malls, which include worldwide designer labels as well as local cuisine alternatives.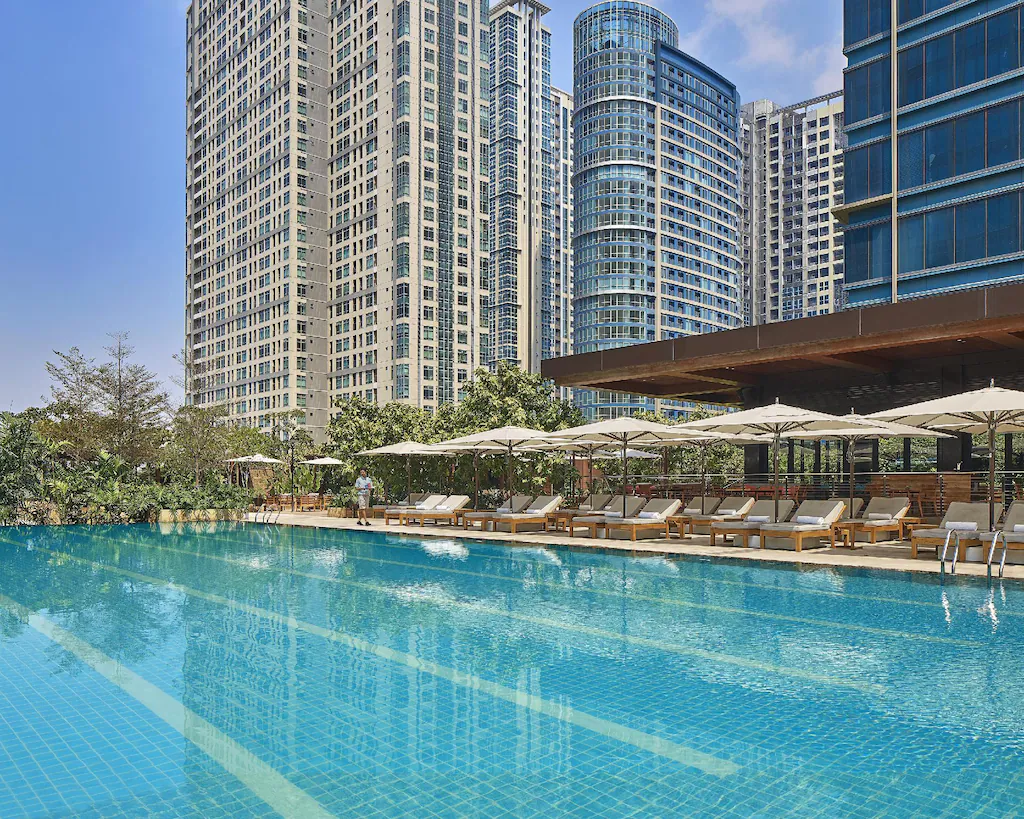 The Hyatt Hotel in Manila is without a doubt one of the greatest in the city. The hotel has been granted a certificate to operate as a Multiple Use Hotel, allowing it to accommodate wellness, business, and leisure guests.
Conclusion
No matter which luxury hotel you choose to stay in while visiting Manila, you're sure to have an incredible experience full of top-notch amenities and services. Filipinos are known for their warm hospitality and these hotels do not disappoint. You can relax, unwind, indulge in some of the best restaurants, or rejuvenate at their luxury spas located within the property.
It's no wonder that these four hotels rank among the best in the city – they combine luxury with comfort and convenience like nowhere else. A stay here will be a memory you'll cherish for a lifetime.
---
Related Posts