Experience the inviting warmth of Filipino hospitality as the Acacia Hotel Manila welcomes you with cheerful smiles and heartfelt attention.
ABOUT ACACIA HOTEL MANILA
The Acacia Hotel Manila offers high-quality conveniences and services that promote local culture enjoyment through gastronomic delights, interior design, and ambiance.  It is located south of the Metro in the heart of the business and commercial zone.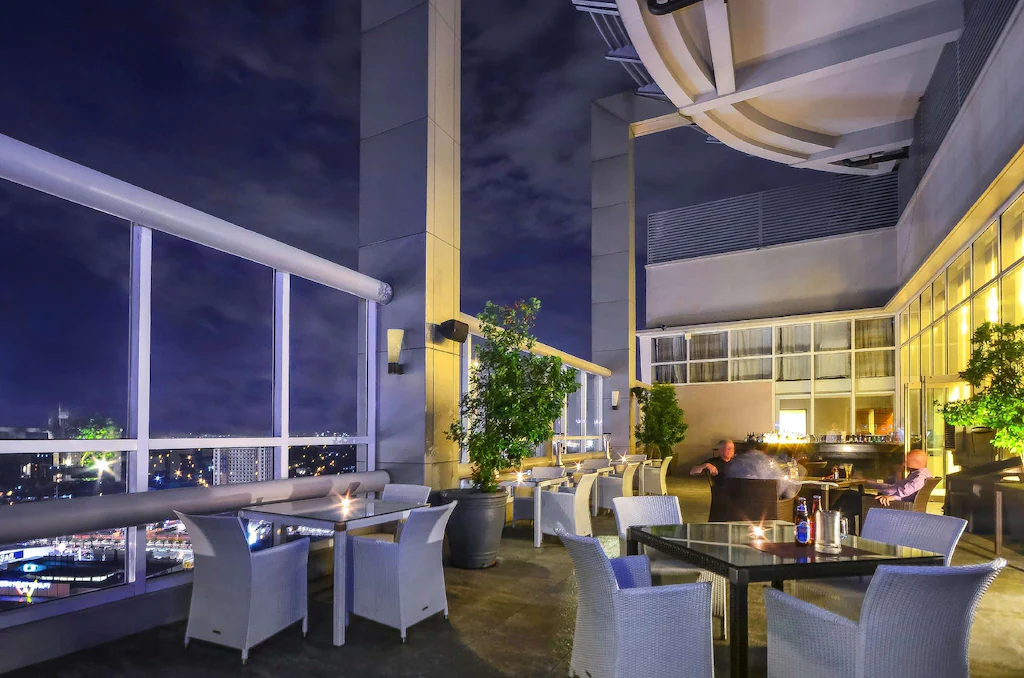 ROOMS
The Acacia Hotel Manila has 261 rooms, one of which is your retreat. Every one of the opulent guestrooms comes with the renowned Acacia Dream Bed, an ergonomic bed designed for comfortable, rejuvenating sleep.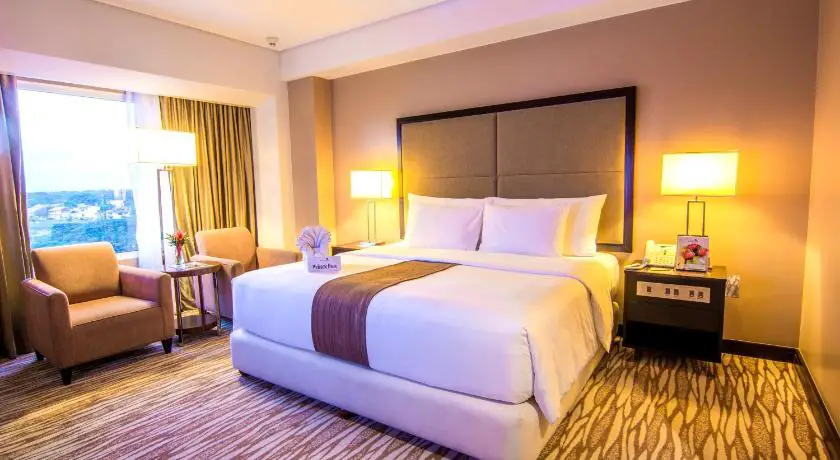 FACILITIES
Both business and recreational activities are catered to at the Acacia Hotel Manila. The spa and restaurant at this hotel in Alabang with a pool offer first-rate services, and there are four excellent international eating options. Use first-rate spa services to look after your health, and the divine treatments will help you feel refreshed. In this prestigious hotel in Muntinlupa City, your experience will undoubtedly have you coming back for more.
The Acacia Hotel Manila is the only hotel with a helipad in the southern part of Metro Manila, offering easy access to and from Alabang for both business and pleasure.
Acacia Hotel Manila's pool area is an oasis above the urban jungle, where you may take a dip or unwind with a cool drink in hand. Additionally, you might wish to awaken your senses and take a warm, soothing plunge in the hot tub while admiring the beauty of affluent Alabang on the horizon. Located on the third floor, close to Lurra Wellness Spa and Samanea Garden.
At the Acacia Hotel Manila, be your most excellent self. Acacia Fit is open every day.
Meet the committed and meticulous event planners as you create your ideal wedding at the Acacia Hotel Manila. Take advantage of the Executive Chef's professional advice, the menu tasting, the location shoot, the floral arrangements, the neighboring churches, the customized bride and groom packages, and even the anniversary goodies. Nothing will be overlooked for you as you begin a new chapter of your life in Acacia.
DINING
There are four international restaurants located in the Acacia Hotel Manila. Its menu is stocked with both Filipino specialties and popular international dishes.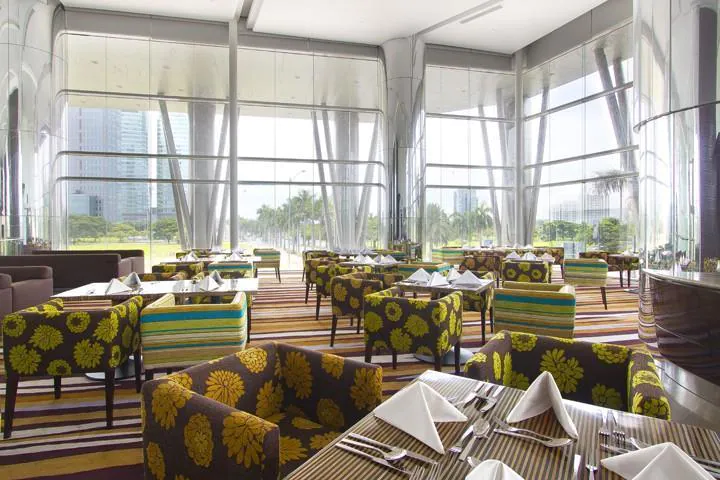 From morning till midnight, you can have a delicious meal or a drink in the Acacia's Lobby. Make it your go-to location for social or professional gatherings. The a la carte menu offers hearty breakfast sets, main entrées, light snacks, and desserts. Its extensive selection of alcoholic and non-alcoholic drinks will also not let you down.
Enjoy the elegant yet welcoming atmosphere that the Acacia restaurant buffet has to offer. Diners may take in the lively street scene through soaring floor-to-ceiling glass windows while they savor a plentiful buffet spread of foreign and Asian cuisine.
Enjoy the freshest catch of the day along with a variety of USDA-grade beef. A-Steakhouse's best-selling dishes are the juicy Angus Prime Burger and Surf & Turf, which combines king prawns with rib eye steak. In addition to its expertly grilled steak menu options, A-Steakhouse also has other popular menu items. Your dining experience will be more refined if you combine your desire for steak with our well-curated wine list, a choice of distinctive soups and salads, appetizers, and desserts.
LOCATION ACACIA HOTEL MANILA
Address:
5400 E Asia Dr, Alabang, Muntinlupa, 1781 Metro Manila, Philippines
---
Related Posts
Discover the latest Manila Ocean Park Entrance Fee, operating hours, attractions, rules and regulations, plus tips to maximize your visit. Plan your trip now!

---