# Philippine Destinations, Philippine Tourist Spots, Puerto Princesa Underground River, Puerto Princesa, Palawan
What's so great about Puerto Princesa Underground River?
The Puerto Princesa Subterranean River is located in the Saint Paul Mountain Range on Palawan's western shore, some 80 kilometers north of Puerto Princesa. It's a 2-hour drive from Puerto Princesa's city center to Sabang, where you'll board a boat to the underground river. It has a river that runs underground all the way to the sea. The underground river is famous for its beautiful karst environment, which is made up of natural rock formations generated by the dissolution of limestones. Tourists can only witness a 4.3-kilometer part of the 8.2-kilometer-long underground river, which boasts stunning cave formations, gorgeous limestone cliffs, and clear waters.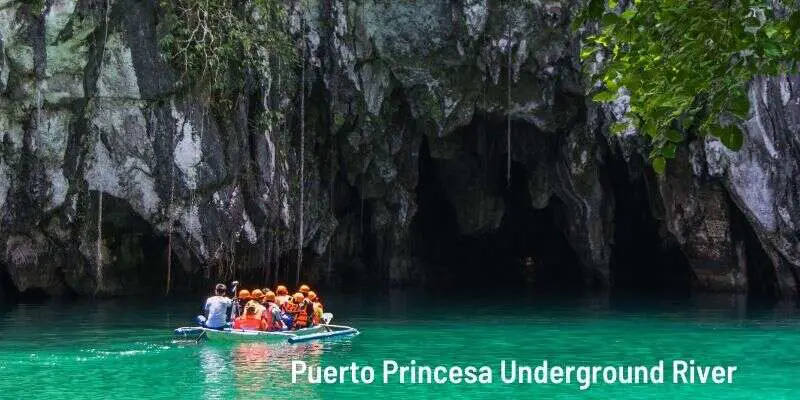 Where is Puerto Princesa Underground River Located?
Puerto Princesa, Palawan, Philippines

When is the best time to visit Puerto Princesa?
It is preferable to visit during the high season when the seas are calmer. The high season in the Philippines is November to May.
What are the best hotels in Puerto Princesa?
Booking.com has a great selection of hotels near the Puerto Princesa Underground River. Booking.com is a market leader in the hotel booking sector, with over two decades of experience. Customers can anticipate inexpensive costs as well as a variety of booking options.

Share Your Experience
RECOMMENDED: Philippine Adventures