El Nido, Palawan, is a stunning and sought-after tourist destination renowned for its breathtaking beaches and islands. While there are numerous hotels and resorts available, this article will highlight some hidden and budget-friendly hostels that offer a unique and secluded oasis for travelers looking for a distinctive experience. Whether you are seeking serenity, adventure, or both, these hostels in El Nido offer a perfect blend of affordability, comfort, and immersion in the natural beauty of this magnificent location. Let's take a closer look at the best hostels in El Nido.
ABOUT EL NIDO
El Nido is a beautiful, untouched town in the Philippines. It is a great place to take a break from a busy life. Traveling to El Nido can be a costly affair. However, there are ways in which you can save money on accommodation. One of the popular ways is to stay at a hostel and still enjoy all the benefits.
WHAT IS A HOSTEL
A hostel is a type of low-cost inn that offers basic, shared lodging. A typical hostel consists of a large room with separate beds, a shared bathroom, and a communal kitchen. Some hostels offer private rooms, but the vast majority have bunk beds.
Staying in a hostel can be a very rewarding experience. Hostels are typically less expensive than hotels and provide a more social atmosphere. You'll also have access to other travelers who can share their travel advice with you.
List of Best Hostels in El Nido Palawan
These hostels provide a one-of-a-kind and memorable experience for guests looking to immerse themselves in the natural beauty of El Nido. Our list has something for everyone, from beachfront locations to secluded retreats. So, without further ado, let's take a look at some of the best hostels in El Nido, Palawan.
---
THE BEST HOSTELS IN EL NIDO
Frendz Hostel Elnido offers comfortable private and shared rooms, all of which are air-conditioned and have ensuite bathrooms and free wifi. There is a bed for every budget. The hostel is conveniently located in the heart of El Nido. Join a day tour to meet new people or simply explore El Nido's surroundings. Connect with the Frendz Tribe and make memories together. Food and drink specials are available from our fantastic in-house restaurant partner, Kitchen & Bar HUB. Frendz serves a variety of international cuisine as well as Filipino specialties. It's also a great place to socialize and meet new people. Check Rates and photos…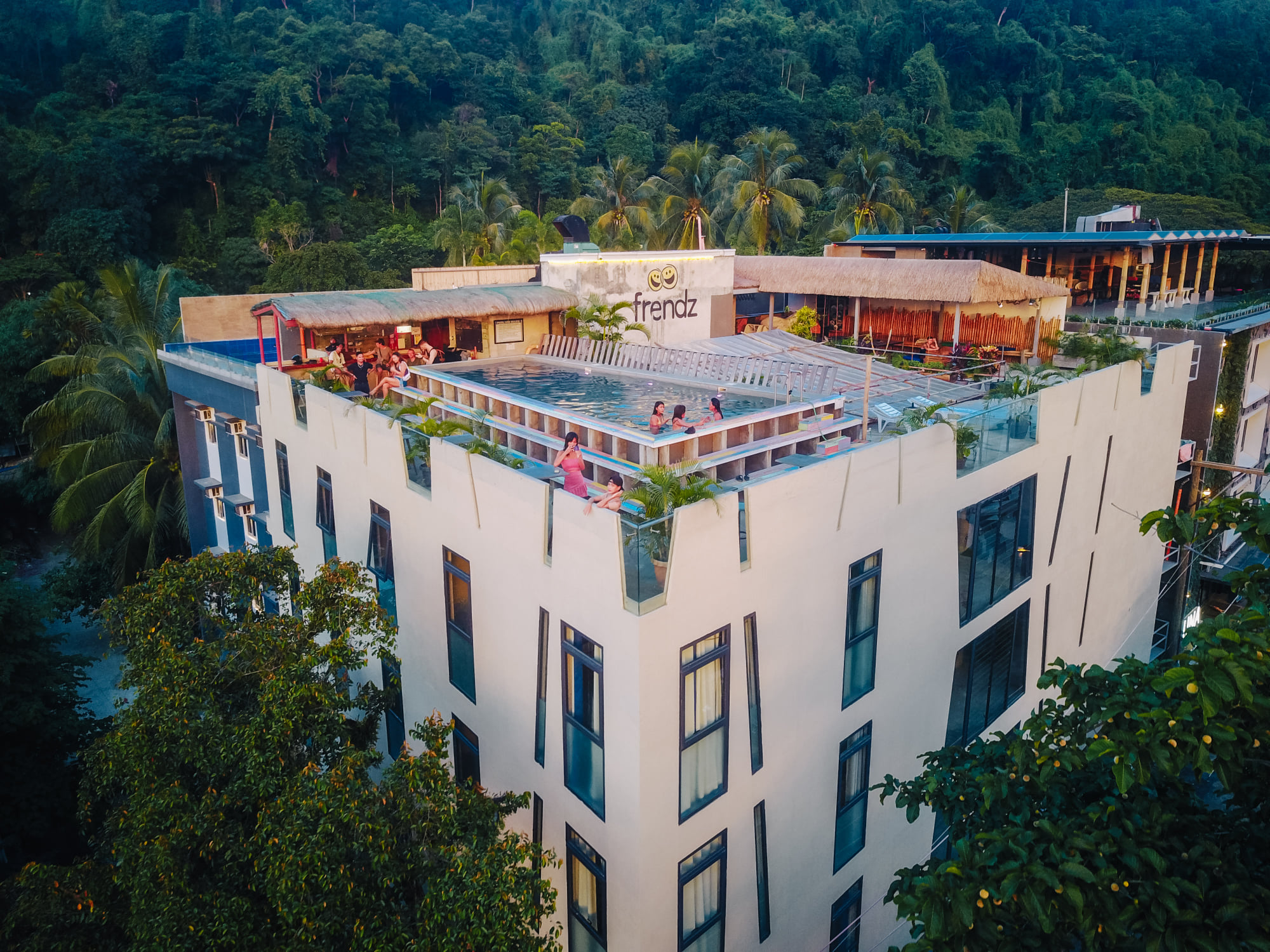 Stay at Our Melting Pot Hostel to make the most of your Palawan adventure. Our Melting Pot Hostel offers an abundance of unrivaled services and amenities. Stay connected with free internet access throughout your stay. The hostel provides parking for its guests. For the convenience of guests, the hostel provides front desk services such as luggage storage. The tours offered by the hostel can even assist you in booking tickets and reservations for entertainment and exploration. The hostel's daily housekeeping makes staying there an excellent choice. All of the amenities you need for a good night's sleep are provided in the guestrooms. Some rooms at the hostel include linen service and air conditioning to make your stay more comfortable. Check Rates and photos…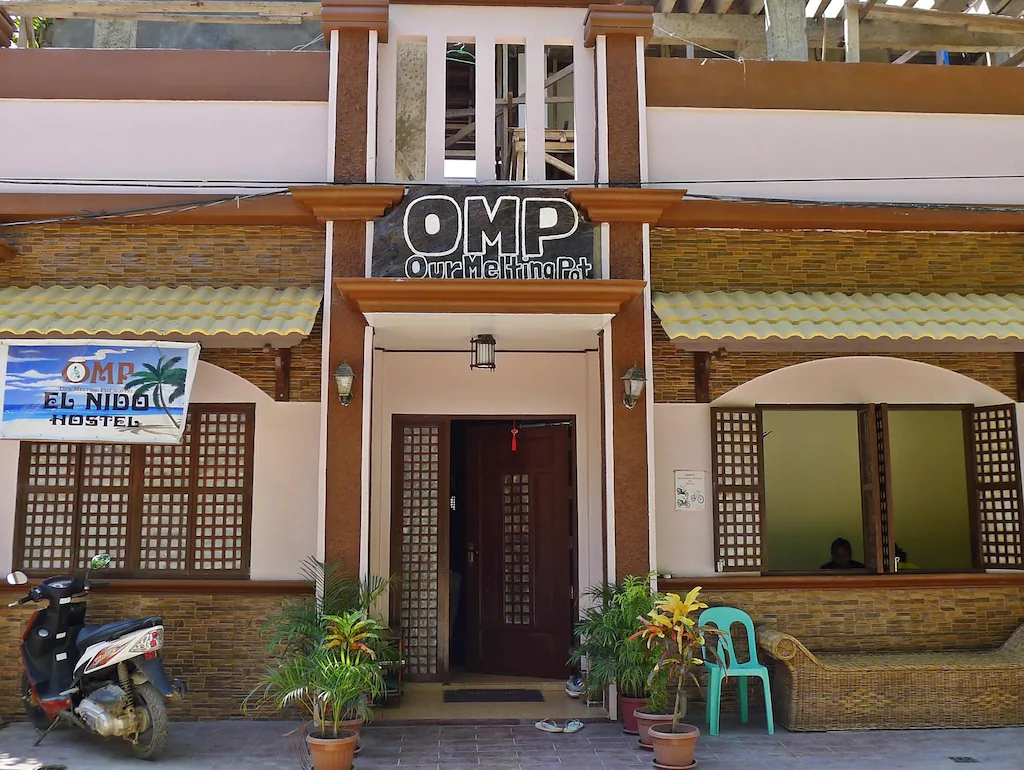 If you're looking for adventure or a well-deserved break, this is the place to be. Spin Designer Hostel welcomes guests from all walks of life and from all over the world. At Spin, like-minded strangers become friends, united by a search for the unique and, on occasion, the strange, where sharing spaces means sharing yourself: your stories and experiences, the places you've seen, and the faces you've met along the way. Check Rates and photos…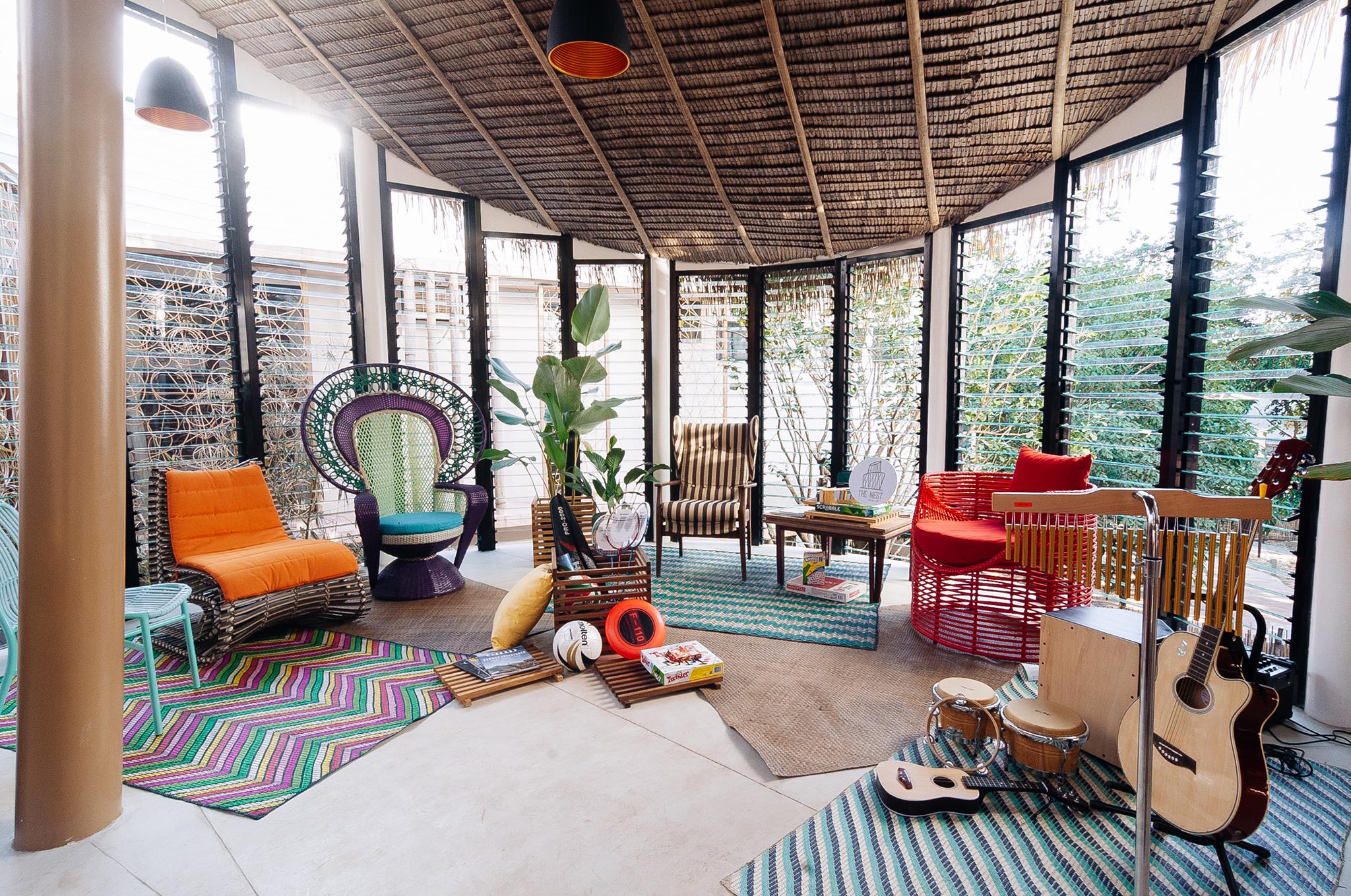 At Mad Monkey Nacpan Beach, you can experience the best of island life! Mad Monkey Nacpan Beach, 45 minutes from El Nido, is ideal for those looking to unwind and soak up the rays. Meet dozens of other international travelers at the beachfront bar and lounge area, and don't forget to enjoy a drink while watching the sunset. The restaurant serves delectable, freshly grilled local and international dishes, and the friendly staff will gladly assist you with all of your travel arrangements. Check Rates and photos…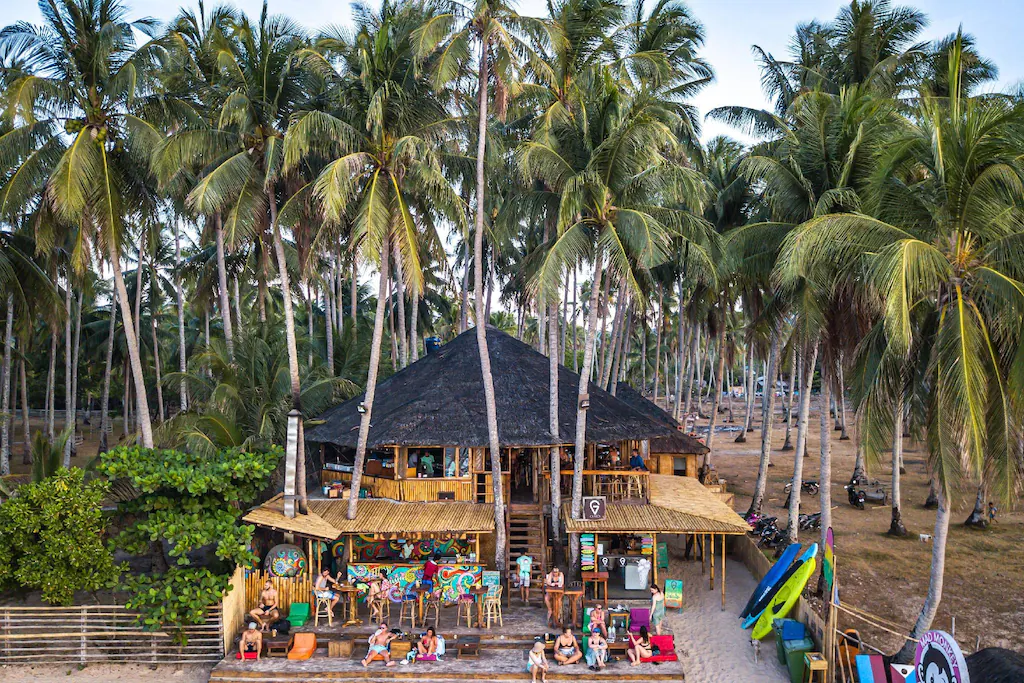 Since 2017, Outpost has been exceeding expectations in the hostel industry, creating lifelong memories. Former backpackers and lifelong travelers founded Outpost Hostels, which combines comfortable and modern accommodations with a healthy dose of socialization. El Nido, located on Palawan Island's northern tip, are surrounded by natural wonders, sprawling reefs teeming with sea life, and the most beautiful sunsets. Outpost Hostels are your home away from home while exploring Palawan's idyllic paradise and socializing with old and new friends from all over the world. A variety of room types (all with air conditioning), high-speed internet, delicious food and drinks at the on-site restaurant and bar, in-house tours, and always friendly and knowledgeable staff are available. Check Rates and photos…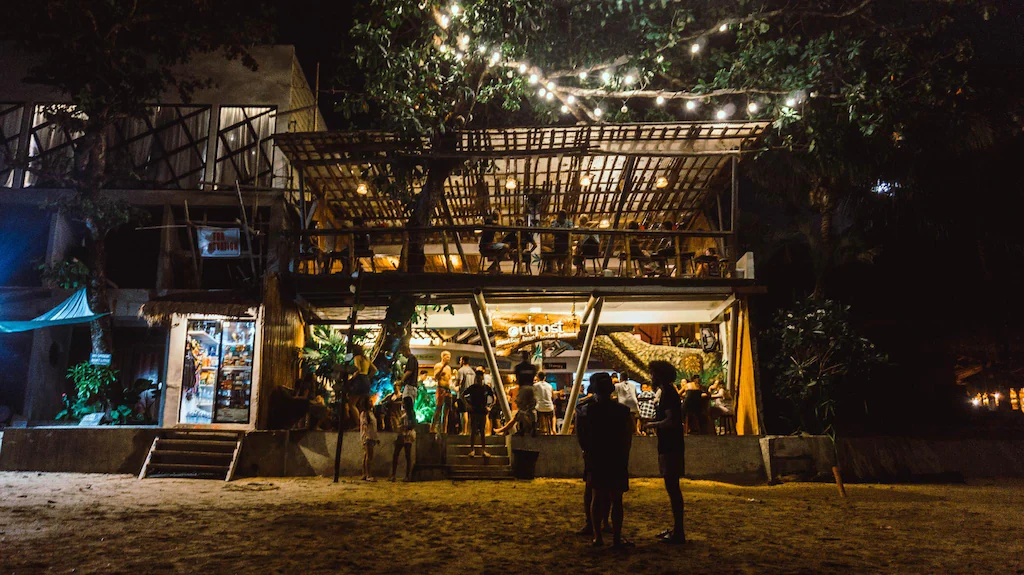 You'll be close to the beach, as Lagen Island Beach and Lagen Island Dock are both within a 5-minute drive. Feel at ease in one of the two air-conditioned guestrooms. There is free wireless Internet access available to keep you connected. There are showers in the bathrooms. Take advantage of recreational amenities such as an outdoor pool or relax in a garden. This hostel also has free wireless Internet, tour/ticket assistance, and a picnic area. Fill your stomach at the hostel's coffee shop/café. Relax with a drink at the bar/lounge or poolside bar at the end of the day. Check Rates and photos…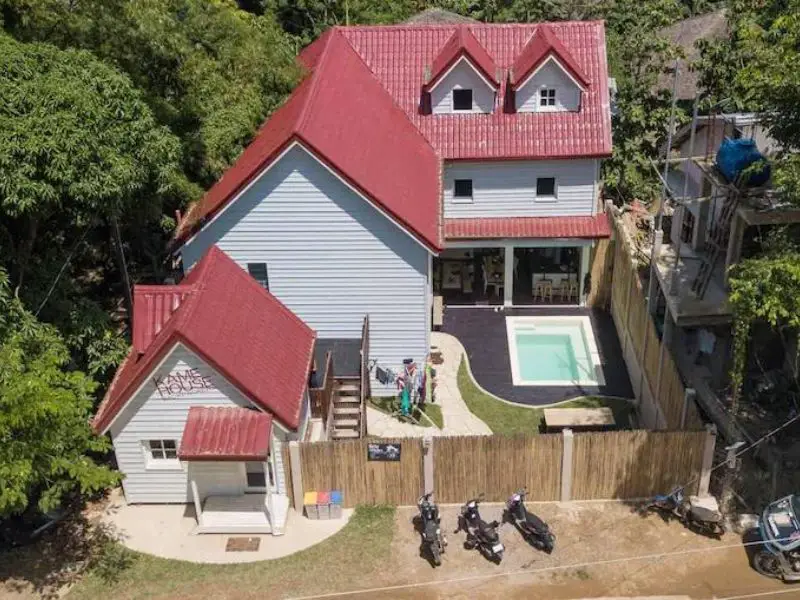 After a long day of sightseeing, travelers can unwind at the Alocasia Hostel. The Alocasia Hostel is an excellent choice for visitors who want to take in the sights and sounds of El Nido. The hotel is only 5 kilometers from El Nido Airport. Staying busy is easy with the Philippines a la Carte, Canopy Walk, and Palawan Freedivers all nearby. This hotel is an excellent place to unwind after a long day of sightseeing. Check Rates and photos…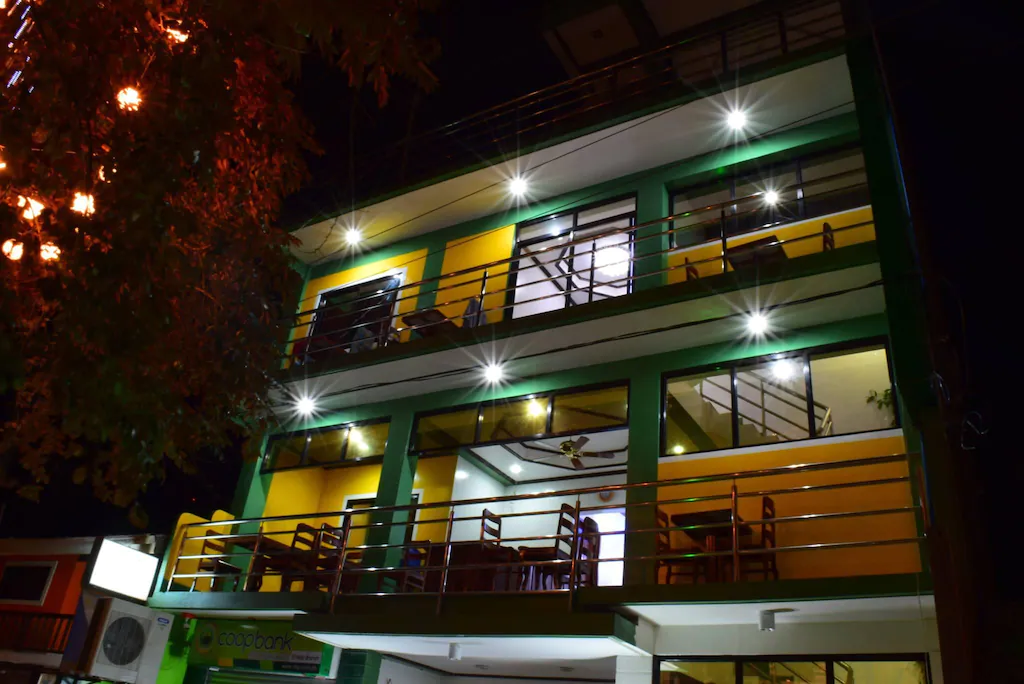 Bunakidz Lodge in El Nido, Palawan, is a 3-minute walk from the bayside and has a terrace with city views. On-site, there is free WiFi and free private parking. Some rooms have a terrace or balcony. There is a television with a flat-screen. There is a gift shop on the property. Check Rates and photos…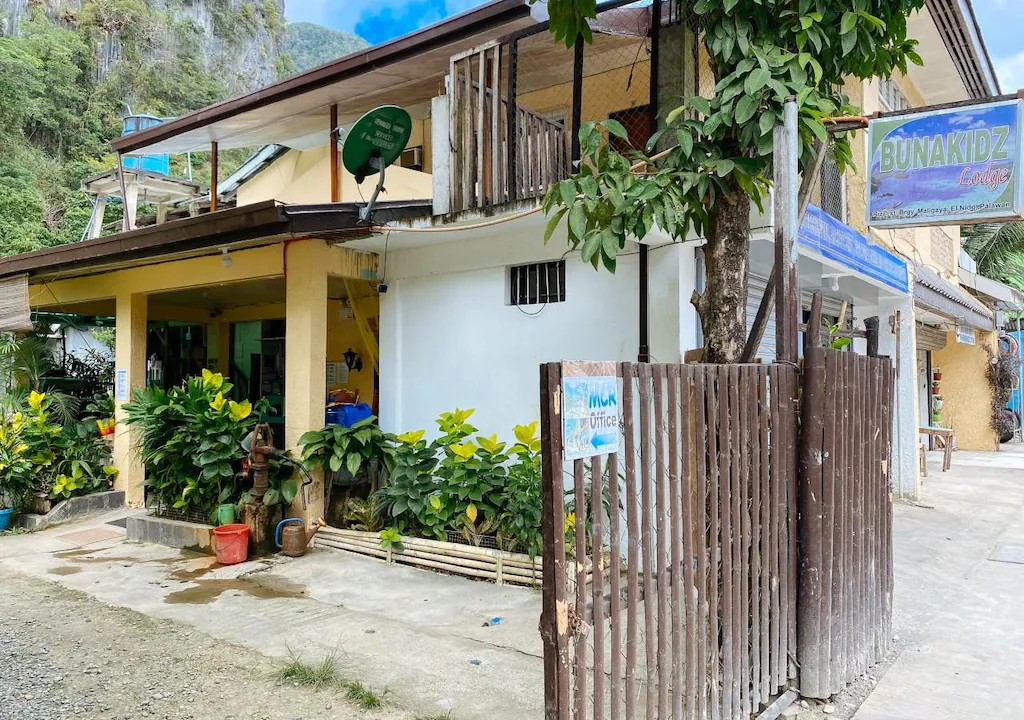 Dormitels in El Nido is close to the beach, the El Nido Public Market, and the El Nido Municipal Hall. This hotel is close to St. Francis of Assisi Parish and El Nido Main Beach. Make yourself at home in one of the 15 available guestrooms.  As an added convenience, ceiling fans are provided, as is daily housekeeping. Check Rates and photos…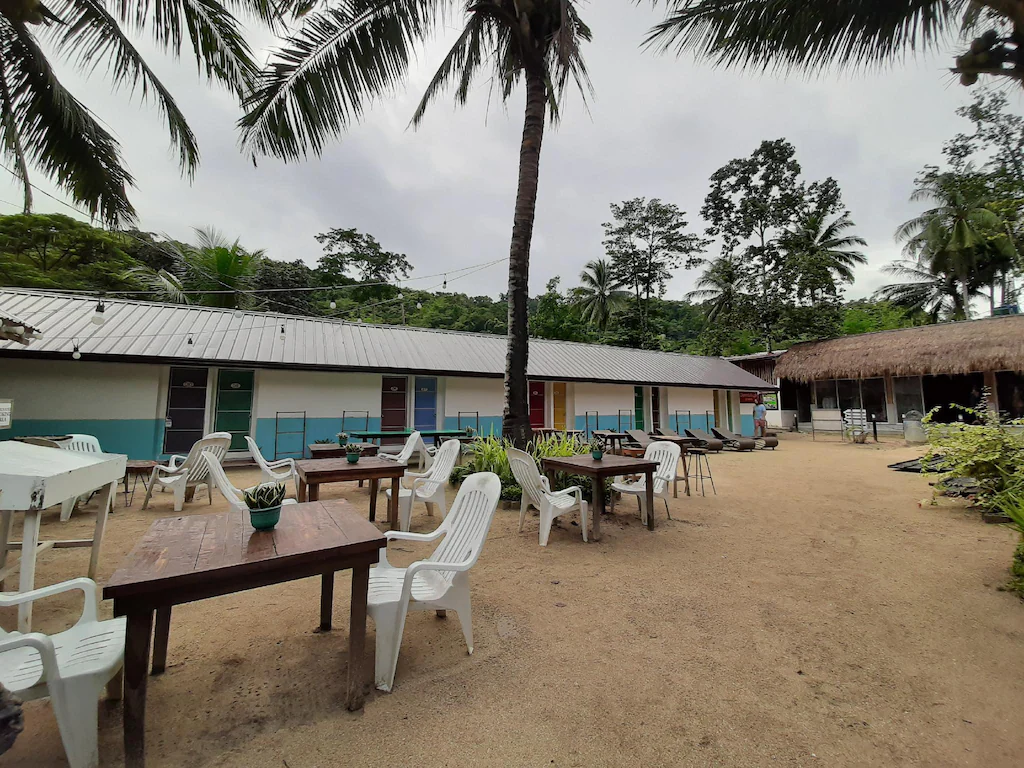 El Nido is a mesmerizing destination that should be on the bucket list of every traveler. You can experience the beauty and serenity of this paradise without spending a fortune by staying at one of the best hostels in the area. These hostels provide the ideal base for your adventure, whether you want to relax on the beach, explore the islands, or simply soak in the natural beauty of your surroundings. We hope our list of the best hostels in El Nido, Palawan has piqued your interest in visiting this tropical paradise. So pack your bags, make your reservation, and prepare to create unforgettable memories in your home away from home.
---
RELATED POSTS