Introduction
Overview of Palawan as a Renowned Tropical Paradise
Nestled in the westernmost part of the Philippines, the province of Palawan is widely celebrated as one of the country's most enchanting tropical paradises. With its crystal-clear turquoise waters, pristine white-sand beaches, and lush greenery, this slice of heaven has attracted travelers from all corners of the globe.
Palawan is renowned for its exceptional natural beauty and has been consistently recognized as one of the best islands in the world. Palawan boasts an array of breathtaking attractions that cater to every traveler's desires.
From UNESCO World Heritage Sites like the Puerto Princesa Subterranean River National Park to stunning coral reefs teeming with marine life in Tubbataha Reefs Natural Park, there is no shortage of wonders to explore. The province also encompasses idyllic islands like El Nido and Coron, where limestone cliffs rise dramatically from cerulean waters and hidden lagoons provide serene sanctuaries.
Astoria Palawan's Unique Features that Set it Apart from Other Resorts
Amidst this unparalleled natural beauty stands Astoria Palawan—a luxurious resort that offers a remarkable escape from everyday life. This stunning property has gained a reputation for excellence due to its exceptional amenities, impeccable service, and commitment to providing an unforgettable experience for every guest.
One notable feature that sets Astoria Palawan apart from other resorts is its exquisite architecture seamlessly blending modern comforts with traditional Filipino design elements. The resort's elegant structures harmonize with their surroundings without compromising on functionality or aesthetic appeal.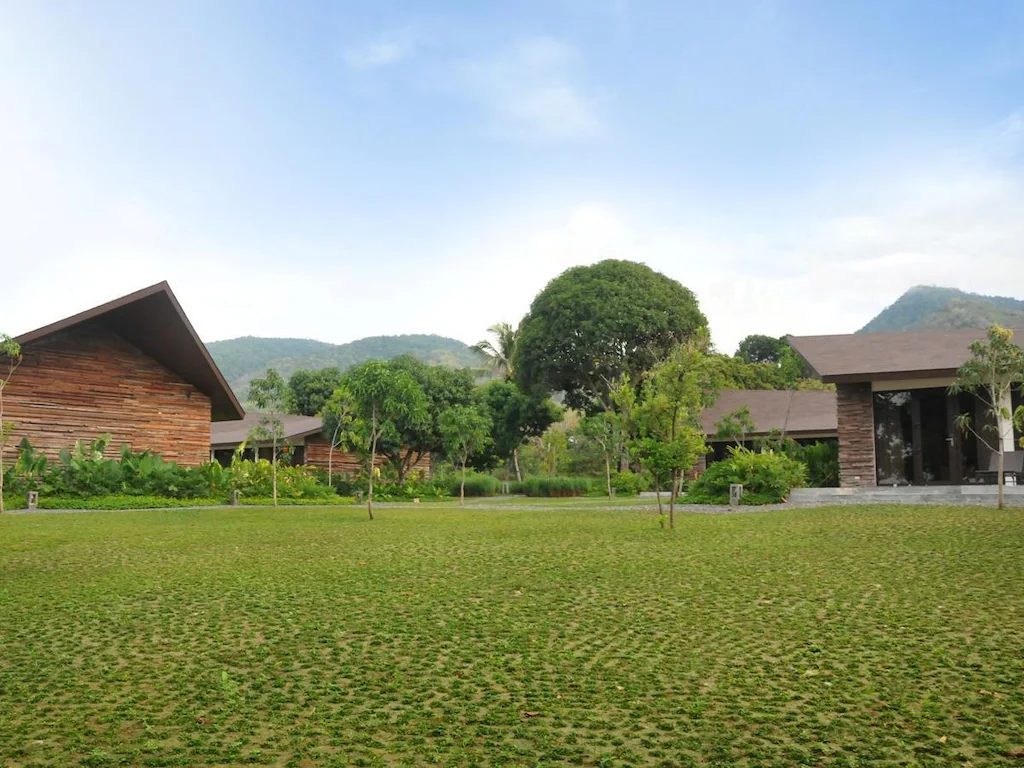 From intricately carved wooden accents to open-air lounges overlooking picturesque landscapes, every corner exudes a sense of tranquility and refined taste. Furthermore, Astoria Palawan prides itself on offering a wide range of accommodations tailored to suit the preferences and needs of discerning travelers.
Whether you seek a spacious private villa nestled amid tropical gardens, an opulent suite with panoramic ocean views, or a cozy room mere steps away from the beach, the resort ensures that every guest finds their own piece of paradise. Each accommodation option is meticulously designed and luxuriously furnished, providing an ambiance of comfort and indulgence.
With its unique features that blend seamlessly with nature, luxurious accommodations designed for utmost comfort, and unwavering commitment to sustainability, this exceptional resort offers an experience like no other. Whether you seek adventure or relaxation in an idyllic setting, Astoria Palawan promises an unforgettable journey into paradise's embrace.
Location and Surroundings
Detailed Description of the Resort's Strategic Location in Puerto Princesa City
Astoria Palawan is strategically nestled in the captivating city of Puerto Princesa, located on the eastern coast of Palawan Island in the Philippines. Puerto Princesa City, often referred to as the "City in a Forest," is renowned for its remarkable natural beauty and rich biodiversity.
Astoria Palawan takes full advantage of its prime location by offering guests an oasis amidst this tropical paradise. The resort is conveniently situated just a 90-minute drive from Puerto Princesa International Airport, making it easily accessible for travelers seeking a luxurious retreat.
As you make your way to Astoria Palawan, you will be captivated by the lush greenery that envelops this coastal city. The journey alone serves as an introduction to the awe-inspiring natural wonders that await within the resort's vicinity.
Emphasis on Its Proximity to the World-Famous Underground River and Honda Bay
One of Astoria Palawan's most enticing features is its proximity to two iconic destinations: the world-famous Underground River and Honda Bay. Both attractions are within easy reach of the resort, offering guests unparalleled opportunities for exploration and adventure.
The Underground River, designated as one of UNESCO's New7Wonders of Nature, lies just about 50 kilometers north of Astoria Palawan.
This magnificent river system stretches over eight kilometers through a stunning limestone cave complex adorned with remarkable stalactite formations. Embarking on a boat tour along this subterranean river allows visitors to witness nature's masterpiece firsthand and delve into its mystical charm.
Honda Bay, located approximately 30 kilometers northeast of Astoria Palawan, presents another stunning destination for nature lovers. This picturesque bay boasts crystal-clear turquoise waters teeming with vibrant marine life.
Visitors can engage in various water activities such as snorkeling, diving, and island hopping to explore the pristine beaches and coral reefs that dot the bay. Honda Bay is a paradise waiting to be discovered, with its stunning landscapes and enchanting underwater world.
Astoria Palawan's strategic location ensures that guests can seamlessly combine luxury resort living with awe-inspiring natural wonders. Whether venturing into the depths of the Underground River or immersing oneself in the scenic beauty of Honda Bay, alluring adventures are just moments away from this exquisite resort.
Accommodations Fit for Royalty
Astoria Palawan takes pride in offering a selection of opulent accommodations that will leave even the most discerning guests in awe. From spacious villas to lavish suites and rooms with private pools or beach access, this luxurious resort caters to every individual's taste and desire for ultimate comfort.
Villas: Exclusivity and Serenity
The villas at Astoria Palawan redefine luxury living with their unrivaled blend of exclusivity, privacy, and tranquility. Each villa is meticulously designed to provide an intimate sanctuary amidst the breathtaking natural surroundings.
Spacious living areas adorned with exquisite furnishings create an ambiance of pure elegance. The panoramic windows offer stunning views of the lush gardens or sparkling waters, allowing guests to immerse themselves in the beauty of nature without stepping foot outside.
The villas boast private outdoor spaces, including expansive terraces or balconies with plush seating arrangements, ideal for savoring a morning coffee or enjoying a romantic sunset. Guests can also indulge in their own private plunge pools or Jacuzzis, where they can unwind and bask in complete seclusion.
Suites: Luxury Redefined
For those seeking refined luxury coupled with modern sophistication, Astoria Palawan's suites present an extraordinary experience. These spacious accommodations are tastefully decorated with a harmonious blend of contemporary design elements and local influences to create an atmosphere that is both elegant and inviting.
The suites feature comfortable king-sized beds adorned with premium linens that guarantee a restful night's sleep. The en-suite bathrooms rival those of five-star spas, offering deep soaking tubs or rainfall showers along with luxurious bath amenities that promise indulgence at every moment.
Rooms: Unparalleled Comfort
Astoria Palawan also offers a range of well-appointed rooms designed to provide guests with unparalleled comfort. These thoughtfully styled spaces offer a serene retreat after a day of exploring the wonders of Palawan. Guests can choose from rooms overlooking the resort's meticulously manicured gardens or those with direct access to the stunning beachfront.
Inside, guests are greeted by plush beds adorned with high-quality linens, ensuring a peaceful night's sleep. The tasteful decor and warm color palette create an inviting ambiance that exudes both luxury and relaxation.
Although slightly smaller in size compared to villas and suites, these rooms still provide all the modern amenities one would expect in a high-end resort. No matter which accommodation type guests choose, be it a villa, suite, or room, they can expect unparalleled comfort and attention to detail.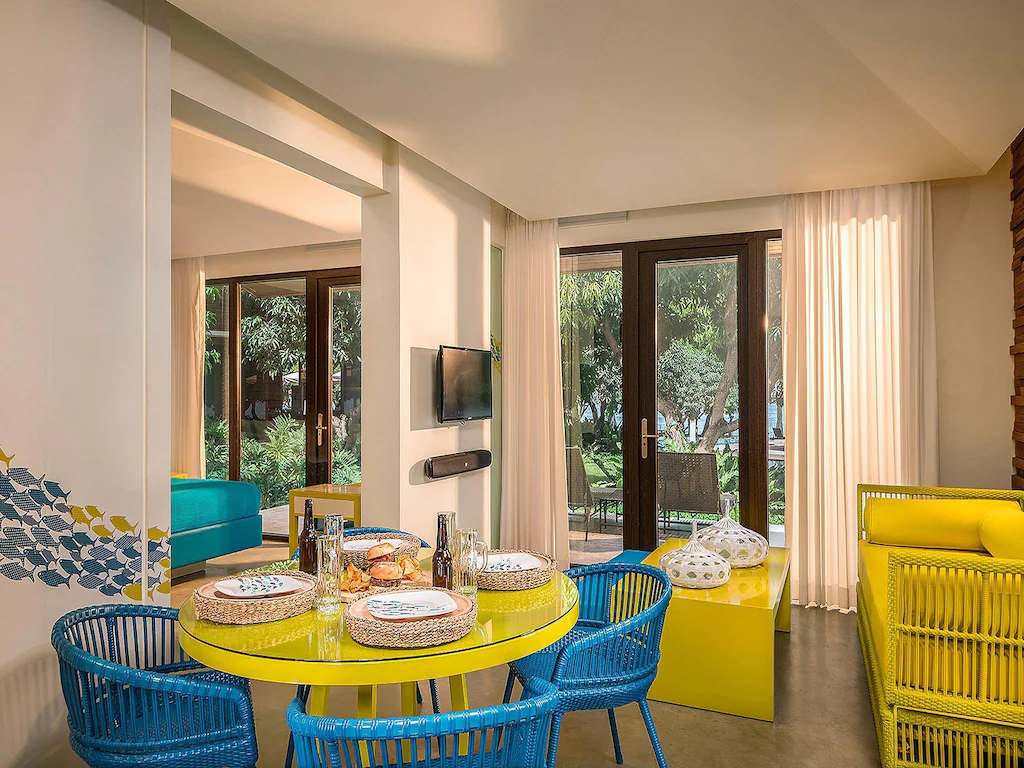 Every unit at Astoria Palawan is equipped with state-of-the-art amenities such as flat-screen TVs, minibars, coffee-making facilities, and complimentary Wi-Fi access. Moreover, each accommodation type is furnished with comfortable seating areas where guests can unwind while enjoying breathtaking views or simply indulge in moments of tranquility.
Gastronomic Delights: Dining at Its Finest
Introduction to the Resort's Dining Options
When it comes to dining at Astoria Palawan, guests are in for an exceptional culinary journey that will tantalize their taste buds and leave them craving for more. The resort prides itself on providing a diverse range of dining options, ensuring that every palate is well taken care of. With a selection of restaurants and bars, each offering its unique ambiance and flavors, guests can indulge in unforgettable dining experiences during their stay.
Exquisite Restaurants with Diverse Cuisines
Astoria Palawan boasts several exquisite restaurants where guests can savor a wide array of international and local dishes prepared by skilled chefs. Whether you're in the mood for Asian delights, European classics, or traditional Filipino cuisine, there is something to satisfy every craving.
From indulging in homemade pasta dishes bursting with vibrant flavors to enjoying succulent grilled meats accompanied by delectable sauces, every bite is a true delight. For those seeking an exploration of Asian flavors, the restaurants offer an unforgettable dining experience inspired by the rich culinary heritage of Japan.
Guests can also relish mouthwatering teppanyaki dishes cooked right before their eyes on sizzling grills while enjoying the mesmerizing views of the resort's lush gardens.
Breathtaking Views Enhance Your Dining Experience
At Astoria Palawan, it is not just about indulging in delectably crafted dishes but also immersing oneself in breathtaking surroundings while dining. Many of the resort's restaurants and bars offer stunning views that enhance the overall dining experience. Nestled along the resort's pristine beachfront the resort's Bar allows guests to savor delicious cocktails, premium wines, and refreshing mocktails while witnessing the mesmerizing hues of the sunset painting the sky.
The bar's casual yet elegant ambiance creates a perfect setting for relaxing with loved ones or socializing with fellow guests.
Locally Sourced Ingredients for Delectable Dishes
Astoria Palawan takes pride in supporting local communities and promoting sustainability through its commitment to using locally sourced ingredients whenever possible. By partnering with local farmers and fishermen, the resort ensures that guests are treated to fresh, organic produce and sustainably caught seafood. From succulent seafood caught in Palawan's bountiful waters to handpicked fruits and vegetables grown in nearby farms, every ingredient used in Astoria Palawan's culinary creations tells a story of responsible sourcing and gastronomic excellence.
This commitment not only guarantees exceptional flavors but also provides support to local communities, fostering economic growth and environmental conservation. Astoria Palawan offers an unparalleled dining experience for its guests.
With its diverse range of restaurants boasting exquisite cuisines from around the world combined with breathtaking views and a focus on locally sourced ingredients, every meal becomes a memorable occasion that satisfies both discerning taste buds and ethical values. Whether enjoying Mediterranean delicacies at La Tarrazza or savoring Japanese delights at Sakura, guests can embark on a culinary journey that is as delightful as the resort's mesmerizing surroundings.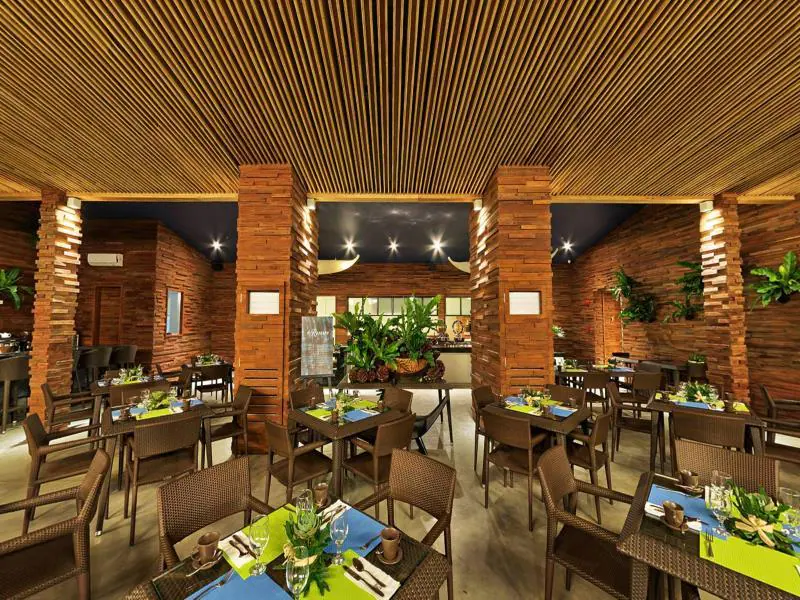 Unparalleled Leisure Activities
Astoria Palawan goes above and beyond to ensure that guests have an unforgettable experience filled with leisure and recreation. The resort boasts a wide range of activities suitable for all ages and interests, making it impossible to run out of options for entertainment.
The crystal-clear waters of the swimming pools beckon guests to take a refreshing dip or relax on the sun loungers while basking in the warm tropical sun. For those seeking more adventure, Astoria Palawan offers an array of exhilarating water sports.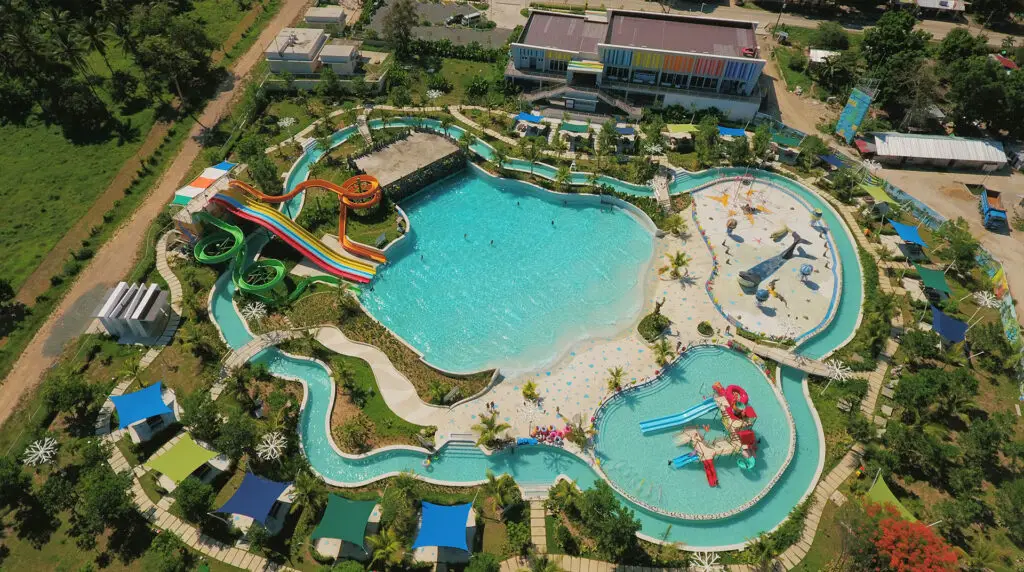 From kayaking and snorkeling to jet-skiing and paddleboarding, there is something thrilling for everyone. The resort's expert instructors are always on hand to provide guidance and ensure safety during these activities.
In addition to water-based activities, fitness enthusiasts will appreciate the well-equipped fitness center at Astoria Palawan. State-of-the-art equipment awaits those who wish to maintain their workout routine even while on vacation.
After an active day, guests can unwind and indulge in sheer relaxation at the resort's spa facilities. With highly skilled therapists ready to provide rejuvenating treatments inspired by both Asian traditions and contemporary techniques, visitors will leave feeling renewed in body and spirit.
Special Experiences & Concierge Services
Astoria Palawan takes pride in curating unique experiences that allow guests to explore the beauty of Puerto Princesa City and its surroundings. One such experience is the island hopping tour, where visitors can hop aboard a boat and discover pristine islands with white sandy beaches surrounded by turquoise waters.
Sunset cruises are another exceptional opportunity offered by Astoria Palawan's concierge services. As dusk approaches, embark on a romantic journey along Honda Bay or Sulu Sea while witnessing nature's breathtaking spectacle as the sun paints vibrant hues across the sky.
For wildlife enthusiasts, the resort offers memorable encounters with native species in their natural habitats, arranged through the dedicated concierge team. Whether it's swimming with sea turtles or visiting the famous firefly sanctuary, these encounters provide a deeper connection with nature and leave a lasting impression.
Conclusion
Astoria Palawan truly delivers an exceptional luxury experience combined with a strong commitment to eco-friendly practices. Guests can indulge in a myriad of leisure activities that cater to their every desire while being assured that their stay. By choosing Astoria Palawan as their destination, visitors not only embark on an unforgettable journey of relaxation and adventure.
---
RELATED POSTS
Honda Bay Palawan in the Philippines is a stunning destination that offers a plethora of natural wonders and exciting experiences. This coastal paradise is known for its crystal-clear turquoise waters,…

---