The islands that make up the Philippine province of Batanes are regarded to be the northernmost tip of the nation. Taiwan is less than 300 kilometers away. This complete guide to Batanes, Philippines, contains all of the information you could possibly need to know about the little-known jewel of the north.
ABOUT BATANES
The Batanes Islands are located on the far northernmost tip of the Philippine territory. It is well-known for its scenic terrain, beautiful waters, and clean environment. 
This 220 square kilometer province is made up of several islands, the three largest and only inhabited being Batan, Itbayat, and Sabtang. This island province is well-known for its charming, centuries-old stone houses, peaceful stretches of white sandy beaches, rugged mountains, and seemingly endless lush green hills.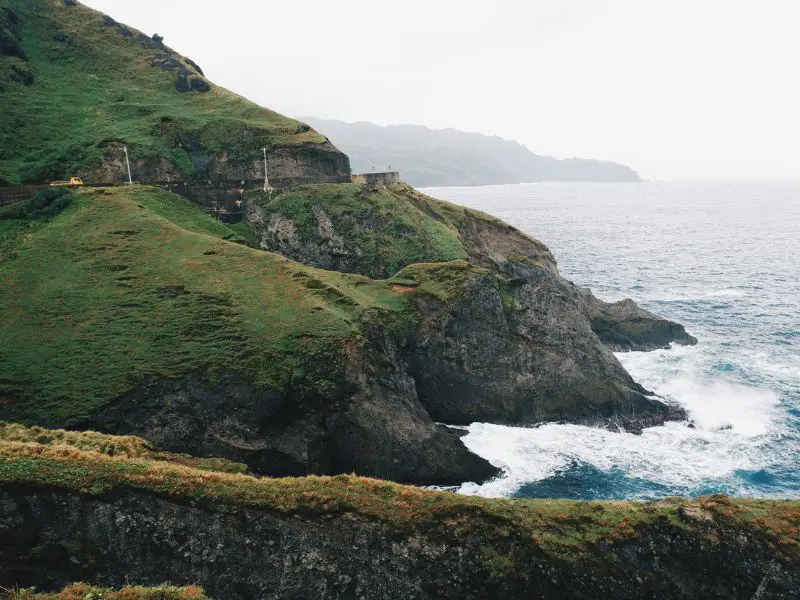 LIST OF MUNICIPALITIES IN BATANES
Basco
Itbayat
Ivana
Mahatao
Sabtang
Uyugan
THE 10 VOLCANIC ISLANDS IN BATANES
Batanes is made up of ten volcanic islands. However, only three are inhabited. These are Batan, Sabtang, and Itbayat.
Sabtang (Inhabited)
Itbayat (Inhabited)
Batan (Inhabited)
Ivuhos
Dinem
Siayan
Mavudis
Dequey
North Island
Y'ami
BEST TIME TO VISIT BATANES
Batanes is best visited during the dry season, which lasts from April to May, the Philippines' summer months. Temperatures and humidity levels are especially high in April and May.
The island is also worth a visit from November to December, just after the rainy season. This is likely to bring fewer crowds but still pleasant weather, and it is also an excellent time to book a vacation.
HOW TO GET TO BATANES
The following are the main entry points for this destination.
BASCO AIRPORT
Basco Airport is one of two airports in the Batanes Islands, the other being Itbayat Airport, and is located in the provincial capital of Basco. The airport is a Class 2 principal airport (minor domestic). The airport serves as one of Sky Pasada's hubs.

BASCO SEAPORT
Basco Seaport is located on Batan Island. The port is located on the island's western coast, approximately 350 meters from Basco's center. It primarily serves Metro Manila cargo vessels and also ferries passengers and cargo to nearby islands such as Itbayat.
LIST OF THE BEST TOURIST SPOTS IN BATANES
Abad Street
Alapad Hills & Rock Formation
Basco Lighthouse
Chadpidan Beach
Chanarian View Deck
Chavayan Village
Chawa Cave
Dipnaysupuan Japanese Tunnel
Diura Village
Fundacion Pacita Lodge
Homoron Blue Lagoon
Homoron White Beach
Honesty Store and Coffee Shop
House of Dakay
Itbayat Island
Mahatao Port and Boat Shelter
Mahatao Tayid Lighthouse
Marlboro Hills
Morong Beach
Mount Karoboboan
Mount Matarem
Mt. Iraya
Naidi Hills
Nakabuang Arch
Nakabuang Beach
Nakabuang Cave
Racuh A Payaman or most commonly known as Marlboro Country
Racuh-A-Idi- Spring of Wellness
Ruins of Songsong
Sabtang Beach
Sabtang Island
Sabtang Lighthouse
San Antonio De Florencia Church
San Jose de Obrero Church
San Lorenzo Ruiz Chapel
Savidug Stone Houses
St Dominic de Guzman Cathedral
Sta Rosa de Lima Chapel
Tayid lighthouse in Basco
Tukon Church
Turungan Cave
Valugan Boulder Beach
Vayang Rolling Hills
FESTIVALS IN BATANES
Kulay Festival of Basco – April
Palu-palo Festival of Basco – August
Payuhuan Festival of Basco – June
Vakul-Kanayi Festival of Sabtang – April
BEST THINGS TO DO IN BATANES
Discover the largest celebration, "Batanes Day," which takes place every June.
Ride and enjoy the Faluwa, the Ivatan version of Boat.
See the traditional stone houses in Ivana and Mahatao.
Spend some time watching the sunset in Naidi Hills.
Take Part in the Festivals
Trek the Mount Iraya volcano, which rises 1009 meters.
Try the famous Ivatan headgear known as Vakul and Talugong.
THE BEST FOODS IN BATANES YOU HAVE TO TRY
A variety of lychee called chayi
Dibang, also referred to as "Flying Fish
Payi
Supas or rice with turmeric
Tatus, also known as Coconut crab 
The Ivatan dish Luis is a taro-based variant of adobo 
The native wine produced from sugar cane, known as palek
BEST ITEMS TO BUY IN BATANES
Anaha Tea
Batanes baskets
Camote cookies
Garlic Bits
Headgear for men called Kanayi
Headgear for women called Vakul
Local tea called Tub
Turmeric powder
Turmeric tea
Wacky or camote chips
Yuvuk baskets
AMAZING FACTS ABOUT BATANES
Batanes is the smallest province in the Philippines.
Bayanihan is still alive in Batanes.
In Batanes, honking your horn is acceptable.
In Batanes, you can't just walk out and purchase a home or a piece of property.
Ivatans continue to practice the age-old tradition of fishing.
Taiwan is closer to Kapayvanuvanua than it is to the northernmost tip of Luzon.
Batanes is made up of 10 volcanic islands
The municipal government offers everyone a free lunch on Batanes Day.
The province has a remarkably low crime rate.
The way that Ivatans serve their cuisine is customary.
Vakul and Kanayi were not designed with fashion in mind.