Conrad Manila is not just a five-star luxury hotel but a true oasis of sophistication located in the heart of Metro Manila. With its proximity to the city's premier retail and entertainment areas, it stands out as the ultimate choice for families, couples, and groups looking for an exceptional experience. From its breathtaking views to its unparalleled service, Conrad Manila promises an unforgettable stay for all its guests.
about Conrad Manila
Set in a prime location in Manila, Conrad Manila puts everything the city has to offer just outside your doorstep. Both business travelers and tourists can enjoy the hotel's facilities and services. Facilities like 24-hour room service, 24-hour security, daily housekeeping, gift/souvenir shop, and private check-in/check-out are readily available for you to enjoy.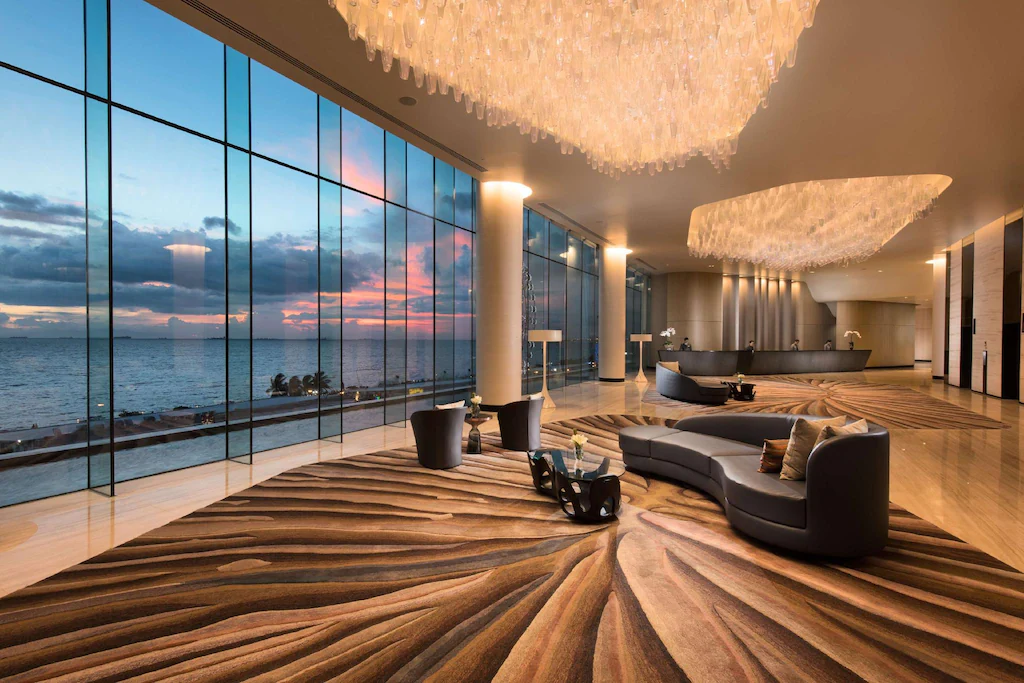 Conrad Manila enjoys a prime location in the bustling city of Manila, offering easy access to all the exciting attractions and amenities the city has to offer. Whether you're traveling for business or leisure, our hotel provides an exceptional range of facilities and services to ensure a comfortable and enjoyable stay. Indulge in 24-hour room service, feel secure with 24-hour security, and have your accommodations impeccably maintained with daily housekeeping. Additionally, it offers the convenience of a gift/souvenir shop and private check-in/check-out, making your experience as seamless and stress-free as possible.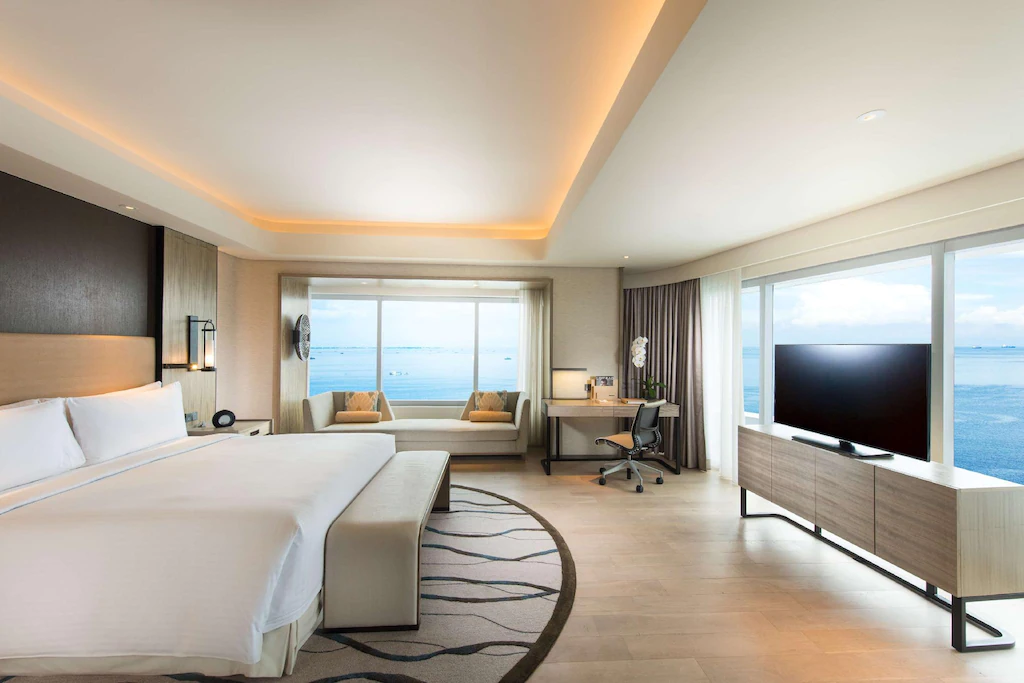 What's so great about CONRAD MANILA?
CONRAD MANILA is located atop the S Maison retail complex on the outskirts of Manila Bay, with convenient access to the Mall of Asia. The architecture of the skyscraper is inspired by views of the bay and the Makati city skyline. In addition to the stunning infinity pool, the hotel has a luxurious spa and beverages. Ninoy Aquino International Airport is only a 15-minute drive away.
LOCATION
Address of Conrad Manila
Seaside Boulevard, Coral Way, Pasay, 1300 Metro Manila, Philippines
Conrad Manila Hotel offers a truly luxurious experience for its guests. With its modern and sophisticated design, top-notch amenities, and exceptional service, the hotel provides an unforgettable stay. Whether you are a leisure traveler or a business traveler, the Conrad Manila Hotel caters to your every need and offers an array of activities to keep you engaged and relaxed. From the exquisite dining options to the stunning views of Manila Bay, the Conrad Manila Hotel is an exceptional choice for those seeking a lavish and unforgettable stay in the heart of the Philippines. Book your stay today and discover true luxury at Conrad Manila Hotel.
---
Hotels in Manila: Hotels in the center
Hotel
Stars
Discount
Price before and discount
Select dates
Manila Grand Opera Hotel

★★★★

-7%

4 365

4 082
View hotel
Winford Manila Resort and Casino

★★★★★

-23%

13 775

10 714
View hotel
The Manila Hotel

★★★★★

-14%

10 374

8 957
View hotel
Go Hotels Otis - Manila - Multiple-Use Hotel

★★★

-13%

6 349

5 499
View hotel
Bayview Park Hotel Manila

★★★

-15%

23 753

20 351
View hotel
Manila Lotus Hotel - Multiple Use Hotel

★★★

-13%

22 846

19 954
View hotel
Eurotel Pedro Gil

★★★

-28%

7 823

5 612
View hotel
Leez Inn

★★★

-41%

6 689

3 912
View hotel
New Coast Hotel Manila (formerly New World Manila Bay Hotel)

★★★★★

-9%

9 977

9 070
View hotel
Sheraton Manila Bay

★★★★★

-26%

85 600

63 378
View hotel
Related Posts
Intramuros is the ancient heart of Manila, a walled city that showcases the rich history and Spanish architecture of Old Manila. Built by the Spaniards as their political and military…

---