The New Coast Hotel Manila offers uncompromising convenience for a refined vacation, leisure, and business experience.
About NEW COAST HOTEL MANILA
The New Coast Hotel Manila's distinctive yet ever-evolving hospitality, which is reflected in its relational service, practical design, and magnificent environment, as well as its state-of-the-art amenities and services, first-rate food, and a parade of sensory discovery, is what enables Attainable Luxury.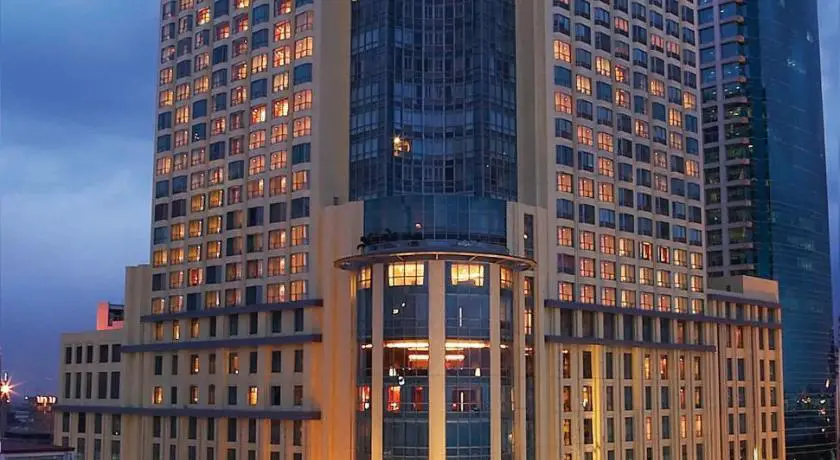 The New Coast Hotel Manila, a resort that provides a safe, healthy, and COVID-free environment for getaways and staycations, is a pioneer in the luxury travel sector. There are opulent amenities accessible for special events, business travelers, exciting weekend getaways, vacation retreats, and other remarkable and pleasurable experiences.
ROOMS
The comfortable and tastefully constructed accommodations in each of the two hundred ninety-eight (298) guestrooms, complemented by the well-appointed bathrooms with big showers and bath facilities, perfectly encapsulate our warm and refined generosity. The enjoyment of our guests is further increased by the energizing rain shower and soothing soaking tub.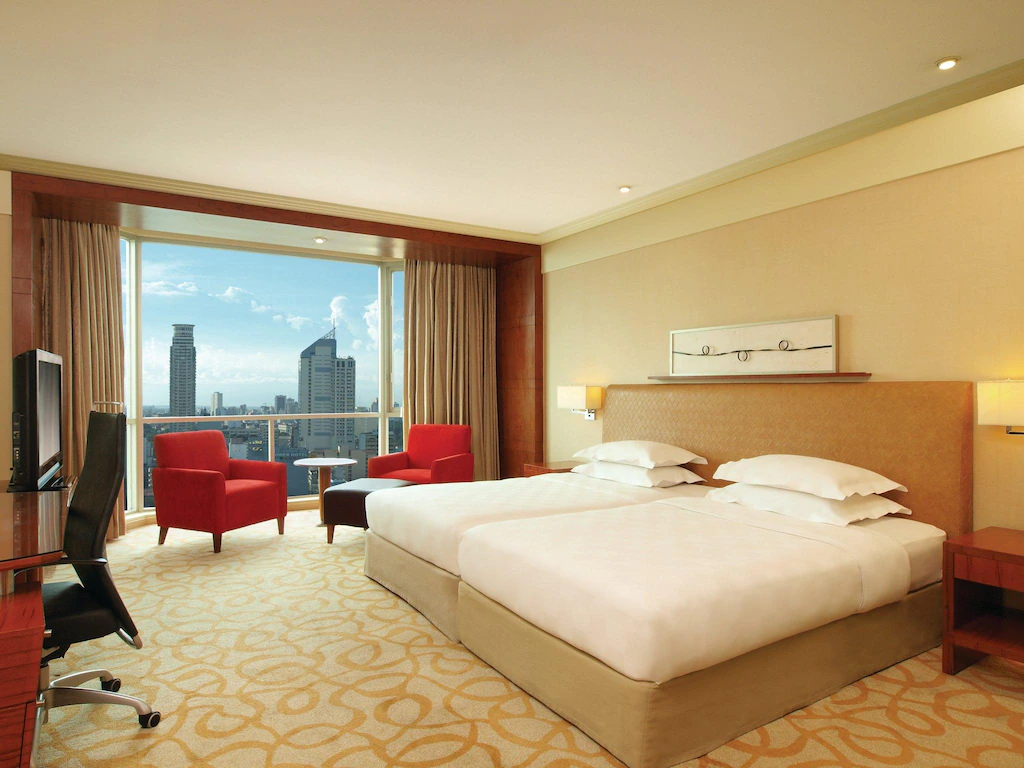 Each of the guestrooms has a multi-functional workstation with an ergonomic chair, strategically placed power outlets, complimentary wired and wireless high-speed internet access, digital communication tools, and digital cable television with a large selection of Premium and International channels.
The Premier Bay View, Executive, Specialty, and Presidential Suites were created to be opulent havens for those traveling on business or for pleasure.
The presidential suite perfectly encapsulates a unique and luxurious lodging that is finished with our special brand of hospitality and service.
DINING
A range of restaurants at the New Coast Hotel Manila offers a great selection of scrumptious, fresh food, from quick bites to fine dining and poolside snacks.
Don't miss the live cooking stations where chefs use skill and fresh ingredients to transform cooking into performance art. Skilled Hong Kong chefs provide outstanding dining experiences with their authentic Chinese cuisine. Enjoy a variety of grilled appetizers, an outdoor BBQ, a cool shade, and refreshing beverages.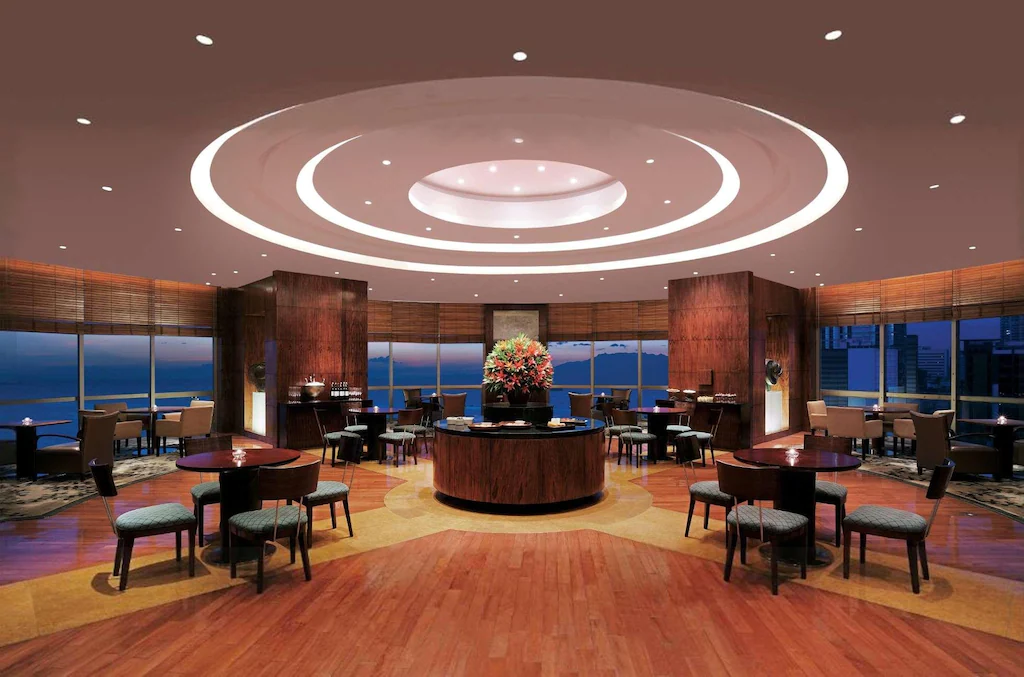 FACILITIES
The New Coast Hotel Manila is the best place to host any meeting, event, or wedding. Whatever your event comprises, it will be a success owing to our flexible sites, first-rate preparation, and expert abilities. The skilled events staff will be happy to assist you.
The possibilities are essentially unlimited because the hotel provides such a wide variety of adaptable venues. Each location has the most recent multimedia technology, and every aspect of your meeting or event receives individualized attention.
LOCATION
The hotel is close to international and domestic airport terminals, business districts, leading shopping malls, trade, and convention centers, and entertainment venues. The spectacular sunset over Manila Bay completes the well-executed hotel experience.
It is a short distance from convention and shows centers, tourist hotspots, and historical sights including the picturesque Intramuros "Walled City," the landmark Rizal Park, and the world's oldest Chinatown. The domestic and international airports are about 30 minutes away.
Address:
1588 Pedro Gil, corner M. H. Del Pilar St, Malate, Manila, Metro Manila, Philippines
---
Hotels in Manila: Hotels in the center
Hotel
Stars
Discount
Price before and discount
Select dates
Manila Grand Opera Hotel

★★★★

-15%

6 910

5 891
View hotel
Ramada by Wyndham Manila Central - Multi Use and Staycation Approved

★★★★

-6%

11 158

10 535
View hotel
Winford Manila Resort and Casino

★★★★★

-29%

18 635

13 198
View hotel
The Manila Hotel

★★★★★

-13%

13 424

11 668
View hotel
Go Hotels Otis - Manila - Multiple-Use Hotel

★★★

-21%

4 928

3 852
View hotel
City Garden Suites

★★★

-7%

36 647

34 268
View hotel
Bayview Park Hotel Manila

★★★

-7%

17 955

16 766
View hotel
Manila Lotus Hotel - Multiple Use Hotel

★★★

-7%

6 061

5 664
View hotel
Red Planet Manila Bay

★★★

-10%

46 390

41 915
View hotel
Go Hotels Ermita, Manila

★★★

-6%

18 635

17 559
View hotel
Related Posts
Intramuros is the ancient heart of Manila, a walled city that showcases the rich history and Spanish architecture of Old Manila. Built by the Spaniards as their political and military…

---