Experience the modernized and recently renovated Manila zoo. The zoo offers an affordable entrance fee and features animals from all over the world. Explore, learn, and get active.
MANILA ZOO ENTRANCE FEE
ADULT AND CHILDREN
Manila Resident: ₱150
Non-Resident: ₱300
STUDENT
Manila Resident: ₱100
Non-Resident: ₱200
PWD/SENIOR CITIZEN
20% Discount on prescribed fees
2y/o AND BELOW
FREE
Gov Employee/Teachers of Manila
₱100
MANILA ZOO OPENING HOURS
Manila Zoo is open daily from 9:00 am to 6:00 pm
ABOUT MANILA ZOO
Manila Zoo in the public zoo in the City of Manila. It first opened its doors on July 25, 1959. 
The Manila Zoological and Botanical Garden is home to 1,000 animals of 90 different species. Among the many animals that call the recently rebuilt and expanded Manila Zoo home are the Bengal tiger, Malayan civet, monitor lizard, and hippopotamus. Most of these creatures were born in zoos, with the most recent births taking place in April 2015.
The Manila Zoo also features a botanical garden where over 10.000 species are grown and reproduced.
The City of Manila and its team of botanists and zoologists from the Philippines diligently monitor and safeguard every living thing in the Manila Zoo.
ANIMALS AT THE MANILA ZOO
MAMMALS
AFRICAN LION
ASIAN ELEPHANT
BENGAL TIGER
CELEBES BLACK APE
HEBRA
PHILIPPINE DEER
SIBERIAN TIGER
PHILIPPINE MONKEY
PHILIPPINE PALM CIVET
AVIAN
BLEEDING HEART PIGEON
BLUE PEAFOWL
BRAHMINY KITE
DOUBLED WATTLED CASSOWARY
EGRET
EURASIA COLLARED DOVE
MULTI-COLORED STORK
PALAWAN PHEASANT
PHILIPPINE SERPENT EAGLE
PHILIPPINE SWAMPHEN
SEVERE MACAW
SULFUR CRESTED COCKATOO
BLACK CROWNED NIGHT HERON
CATALINA MACAW
COCKATIEL
CRESTED MYNAH
EAGLE OWL
GIANT SCOPS OWL
GREEN-WINGED MACAW
MOLUCCAN COCKATOO
OSTRICH
RUFOUS NIGHT HERON
REPTILES
AFRICAN BALL PYTHON
BURMESE PYTHON
ELONGATA TORTOISE
MONITOR LIZARD
PHILIPPINE CROCODILE
PHILIPPINE SPLITTING COBRA
PIG NOSED TURTLE
RAT SNAKE
RED IGUANA
RETICULATED PYTHON
SAIL FIN LIZARD
BOX TURTLE
CHINESE GOLDEN THREAD TURTLE
ESTUARINE CROCODILE
RED-EARED SLIDER TURTLE
SOFT-SHELLED TURTLE
AQUATIC
ALLIGATOR GAR
GIANT PANGASIUS CATFISH
GOLD FISH
JAPANESE CARP
OSCAR
RED PACU
ABOUT MALI
The center of attraction at the Manila Zoo is Ma'ali (Vishwama'ali) more commonly known as Mali, a female Asian elephant that the Sri Lankan government donated in 1977.
Mali spent her early years in Sri Lanka's Pinnawala Elephant Orphanage after her mother passed away of natural causes. The Sri Lankan government gifted Mali to Philippine First Lady Imelda Marcos in 1977, when Mali was three years old.
Mali was born in 1974 and is currently 48 years old (2022). She is the lone elephant that is living in Manila Zoo.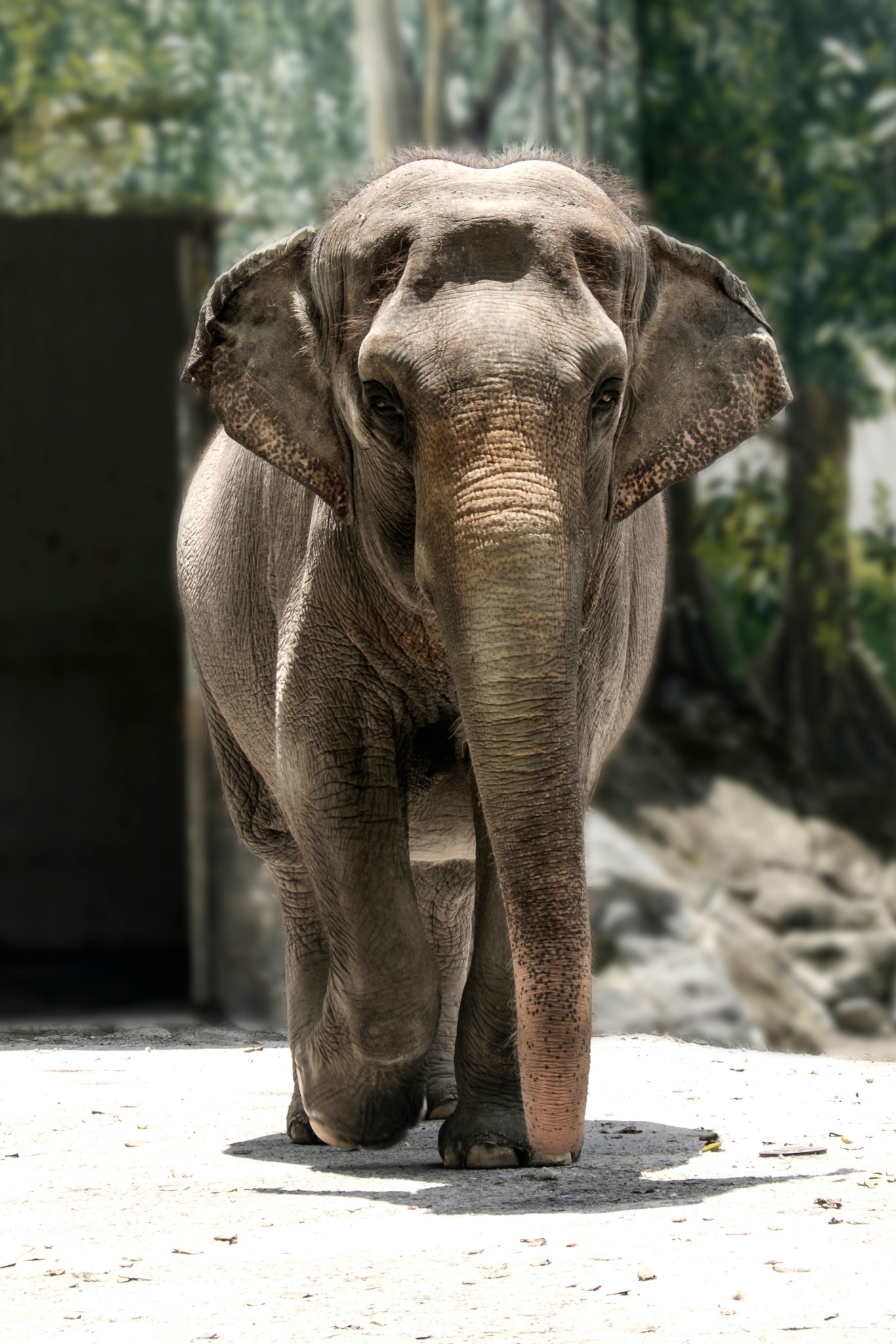 MANILA ZOO GUIDELINES
For the welfare and safety of both visitors and the animals, the Public Recreations Bureau (PRB), which oversees the Manila Zoo, has developed a set of rules and regulations.
Please abide by all regulations, instructions, and signs placed wherever on the Zoo grounds.
RESPECT THE ANIMALS
DO NOT FEED THE ANIMALS
NO SMOKING
NO LITTERING
NO OUTSIDE FOOD AND DRINKS ALLOWED
PETS ARE NOT ALLOWED INSIDE THE ZOO PREMISES
BALLOONS AND ALL KINDS OF TOYS ARE NOT ALLOWED INSIDE
CHILDREN MUST BE SUPERVISED AT ALL TIMES
DO NOT PLUCK THE FLOWERS
DO NOT STEP ON THE GRASS
CONTACT INFORMATION AND SOCIAL SITES
LOCATION OF MANILA ZOO
Manila Zoo Address
M. Adriatico St, Malate, Manila, 1004 Metro Manila, Philippines
---
Laguna has something for everyone. Explore the many outdoor activities and attractions, from wall climbing to zip-lining and paintball to zip-biking. Discover the best places to go in Laguna and start planning your perfect day out!

---