When it comes to building a successful business, finding the right people is essential. This is where headhunters come in – they specialize in finding top talent for companies, often through a mix of networking, research, and active recruitment. In the Philippines, headhunting is a crucial industry that continues to grow as more companies recognize its importance.
In this article, we'll take a closer look at what headhunters do and why they matter so much in the Philippine job market. We'll also highlight some of the best headhunting firms in the country.
Definition of Headhunters
Let's start with a definition: headhunters are professionals who specialize in recruiting highly qualified candidates for executive or specialized positions within organizations. Unlike traditional recruiters who simply source candidates for open positions, headhunters use their extensive networks and expertise to find people who may not be actively looking for new opportunities but would be an ideal fit for a particular role or company. They also typically work on retained assignments and have exclusivity over certain searches.
Importance of Headhunters in the Philippines
The Philippine job market is competitive, with many talented individuals vying for top positions across various industries. While there are plenty of job portals and recruitment agencies that help connect employers with potential hires, these platforms can sometimes result in an overwhelming number of unqualified applicants flooding one's inbox or database.
This is where headhunters come into play – by tapping into their extensive networks and using targeted search strategies to identify candidates that match specific requirements. With their inside knowledge of industry trends, they have unique insights on how to attract hard-to-find talent which can be critical especially when recruiting senior executives or technical specialists.
Overview of the Best Headhunters in the Philippines
Now that we've established why headhunters are important, let's take a closer look at some of the best headhunting firms in the Philippines. While there are many to choose from, we've narrowed it down to three categories: top headhunting firms, specialized headhunting firms, and boutique headhunting firms. Each category has unique strengths and offers different services to suit specific needs.
In the next sections of this article, we will explore these categories in more detail and provide information about several top performers within each category. Whether you're a job seeker or an employer looking for top talent, this guide will help you find your way to the best headhunters in the Philippines.
Top Headhunting Firms in the Philippines
Manila Recruitment:
Manila Recruitment, formed in 2010, is a top headhunter agency in the Philippines. They specialize in locating applicants who are a needle in a haystack for opportunities in the Philippines. The organization has noticed that the market for highly qualified Filipino labor has become more sophisticated in recent years, with the active candidate market drying up and the drivers for high-end employment shifting dramatically. Manila Recruitment specializes in executive, specialist, and technical recruitment for the Filipino market. They place a major emphasis on engaging in an open and collaborative manner to guarantee that their clients' demands are addressed.
InCorp Talent Solutions:
InCorp Talent Solutions is one of Metro Manila's fastest-growing recruiting and executive search organizations. They provide a variety of services to registered firms in the Philippines, including recruitment, executive search, HR consultancy, payroll processing, and employee leasing. Their executive search services target both local and ex-pat managers, directors, VPs, executives, and C-level candidates in Metro Manila and Cebu, Philippines. InCorp Talent Solutions collaborates closely with both clients and applicants to understand their goals and expectations, resulting in successful placements across a wide range of industries.
iRecruit:
Provides a list of top-rated recruiters in the Philippines, including Lutech Resources, Bo Le Associates, Chalre Associates, and Cognasia Talent Pte.
Curran Daly & Associates:
Curran Daly & Associates is a specialized executive search business headquartered in Manila, Philippines, with branches in Sydney, Australia, and Hong Kong. They emphasize specialization and believe that true knowledge and skill lead to leadership. The firm's consultants are knowledgeable and well-connected, and they have assisted worldwide corporations with their recruitment needs. They concentrate on offering relevant and timely answers while consulting on issues confronting clients in Southeast Asia, notably the Philippines. They provide services ranging from procurement through contract signing, and executive requirements all the way down to frontline management, and specialist financial, HR, IT, and other jobs. Curran Daly & Associates is well-known for its tenured consultants, the extensive network of excellent applicants, and the timely delivery of quality profiles.
Kittelson & Carpo Consulting:
Offers executive search and headhunting services to local and foreign enterprises seeking to fill vacancies in senior management, C-level, hard-to-find, and niche positions in the Philippines.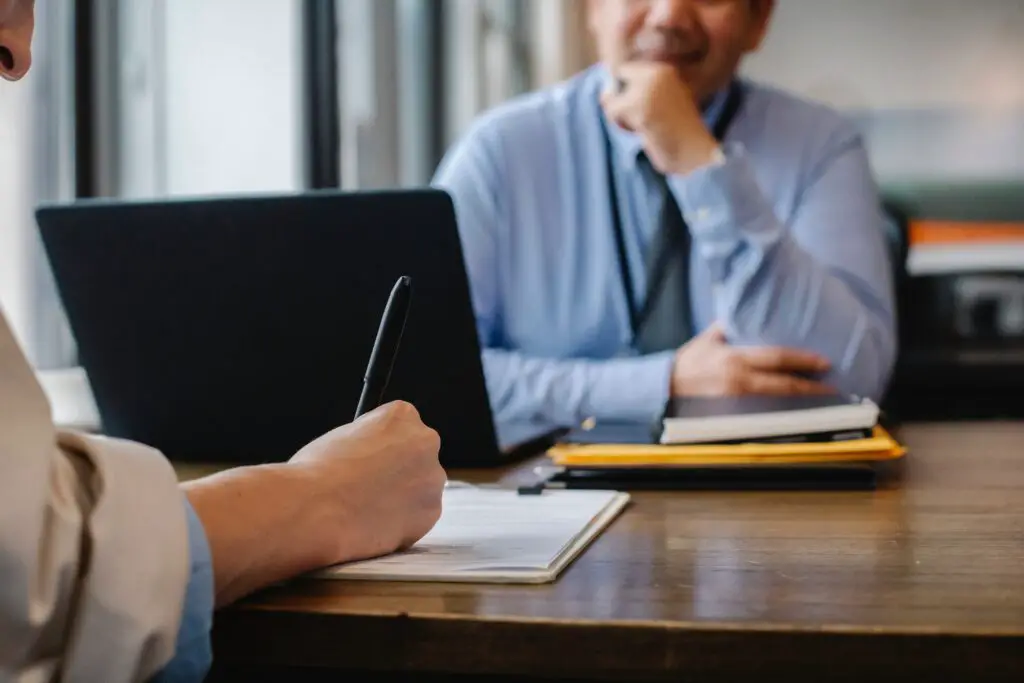 Conclusion
Finding the proper talent can make all the difference in the Philippines' fast-paced and competitive business market. That's where headhunters come in; they specialize in discovering and attracting top employees with the talents and expertise your company requires to grow. We have investigated the world of headhunters in the Philippines throughout this blog article, digging into their relevance, top agencies, methodology, and the legality surrounding their actions.
You may gain a competitive advantage and ensure that you have the right people on your team by collaborating with the best headhunters in the country. Using the services of renowned headhunters will greatly increase your chances of success, whether you are an employer looking for unique talent or a job seeker looking to further your career. Don't underestimate the importance of recruiting the appropriate people; they are the key to propelling your company forward and reaching your objectives. You can unlock your organization's potential and propel it to new heights with the help of the greatest headhunters in the Philippines.
---
Discover the best headhunters in the Philippines. Our expertly researched guide highlights top firms, specialized agencies & boutique recruiters.

---

Find your dream job this Labor Day! Browse schedules and venues for the 2023 Job Fair. Don't miss out on the opportunity to advance your career!

---

The Philippines Department of Tourism has announced that it will hold a job fair 2022 for the Philippine tourism industry in partnership with the Department of Labor and Employment.

---