Dream Lab: A Unique Business Experience
Have you ever dreamt of ditching the typical nine-to-five and building your own empire? Or perhaps, you're looking for a fun and interactive way to introduce your children to the world of entrepreneurship? If so, the Dream Lab in Makati is the perfect place to visit!
Located in the heart of Makati, at the Ayala Malls Circuit, Dream Lab is a one-of-a-kind indoor attraction that sets out to teach Filipinos of all ages about business in a truly interactive manner​1​.
An Immersive Learning Environment
With a sprawling space of 4000-square meters, the lab offers hands-on activities at various stations, allowing visitors to learn the step-by-step procedure of building a business empire. From conceptualizing ideas to securing necessary permits, production, and marketing your brand and products – Dream Lab has got it all covered​.
Hands-On Stations
One of the standout features of Dream Lab is the Tolling Station, where guests can have the unique experience of mixing and branding personalized household and cosmetics products. Then there's the Dream Hotel, where you can learn how to run a hotel. If you've ever wondered how to operate a POS machine, the Market Station has you covered. You'll also have the chance to delve into the world of packaging at the Ads-Venture, understanding how it can impact your products. And that's just the tip of the iceberg. There's so much more to explore and learn at Dream Lab, making it a truly engaging and enlightening visit​.
Time for a Break
But it's not all work at Dream Lab. When you need to take a break, there are photo zones, merchandise stores, and snack stalls scattered throughout the venue, providing a perfect breather between exhibits​.
Visit Dream Lab
Dream Lab is open from Tuesdays to Sundays, from 11 a.m. to 8 p.m., making it a perfect weekend or holiday destination. The last call to enter is at 6 p.m., so be sure to plan your day accordingly​.
Ticket Packages
Now, let's talk about ticket prices. Dream Lab offers three packages to choose from – Engage, Experience, and Escapade. The Engage package costs Php 788 and includes free access to Dream Lab's second city, Wunderville. The Experience package is priced at Php 1,788, and the Escapade package at Php 2,488. These two packages come with additional activities and freebies. What's even more appealing is that these tickets are for an entire day of playtime, unlike many other attractions that charge per hour​.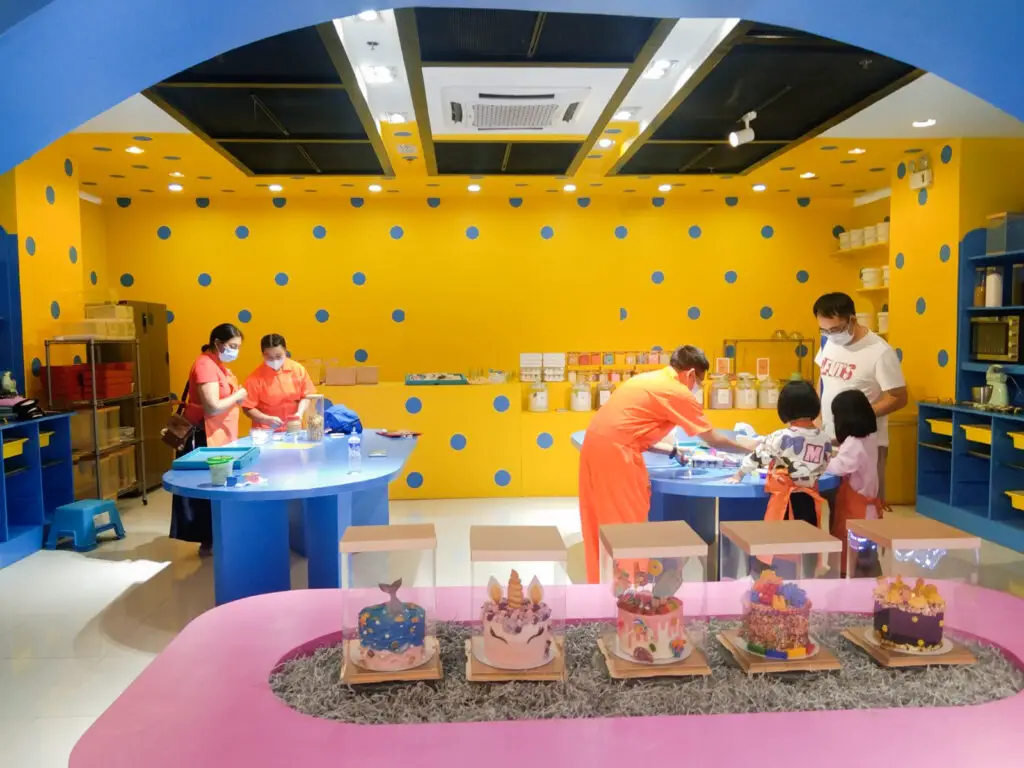 Wrap Up
In conclusion, whether you're a budding entrepreneur, a parent hoping to instill business fundamentals in your children, or someone just looking for a fun and educational way to spend the day, Dream Lab is the place to be. Its innovative approach to teaching business, its interactive exhibits, and its commitment to making learning fun make it a must-visit attraction in Makati. So, why wait? Book your tickets now and unlock the entrepreneur within you at Dream Lab!
---
RELATED POSTS
Looking for a convenient and reliable way to buy concert tickets in the Philippines? Check out our guide to the top ticketing websites and services in the country, featuring a range of reputable companies that make it easy to find and purchase tickets to your favorite shows and events. Don't miss out on the latest concerts and live entertainment – get your tickets today!

---