Introduction
"Experience the perfect blend of travel and entertainment with Klook bundles, where adventure meets world-class performances. Step into a world of excitement, as Klook takes you on a journey like no other. Get ready to immerse yourself in the mesmerizing melodies of Taylor Swift's The Eras Tour in Singapore."
An Overview of Klook as a Leading Travel and Leisure Platform
Klook stands tall as an industry-leading travel and leisure platform, revolutionizing the way people explore the world. With its extensive network of partners and cutting-edge technology, Klook has emerged as a go-to destination for wanderlust-filled individuals seeking unique experiences.
But what sets Klook apart from other platforms? It's their commitment to curating unforgettable adventures combined with seamless booking processes that ensure travelers can explore hassle-free.
Whether you're seeking adrenaline-pumping activities, serene getaways, or cultural immersions, Klook has it all. From exploring vibrant street markets in bustling Asian cities to diving into crystal-clear waters on remote islands or even attending world-class concerts by renowned artists like Taylor Swift – Klook offers a wide range of meticulously selected experiences tailored to suit every traveler's preference.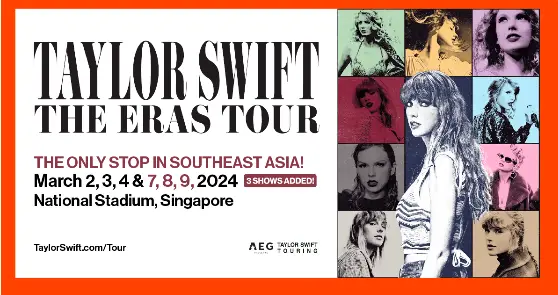 The Concept of Bundles and Their Popularity Among Travelers
Bundles have become increasingly popular among travelers due to their incredible value and convenience. In essence, bundles enable enthusiasts to enjoy multiple experiences packaged together at a discounted price.
This innovative concept saves time and ensures travelers can maximize their enjoyment without worrying about individual bookings. Imagine having all your desired activities arranged seamlessly by experts who truly understand your needs.
With bundles, travelers can effortlessly embark on a curated itinerary that combines various elements such as accommodations, attraction tickets, transportation options, dining experiences, and much more, all in one convenient package. Moreover, bundles often offer exclusive perks and unique add-ons that elevate the overall experience.
These can range from fast-track entry to popular attractions, private transfers, meet-and-greet opportunities with celebrities, priority access to coveted events, and limited-edition merchandise. It's no wonder that travelers across the globe are increasingly opting for bundles as their preferred way of exploring new destinations and indulging in incredible experiences – a trend perfectly captured by Klook's exceptional bundling offerings.
Announcement of the Upcoming Sale on Klook for Taylor Swift's The Eras Tour in Singapore
In exciting news for music enthusiasts and travel aficionados alike, Klook is thrilled to announce the upcoming sale of exclusive bundles for Taylor Swift's highly anticipated The Eras Tour in Singapore. As one of the most influential artists of our time, Taylor Swift has captivated audiences worldwide with her soul-stirring performances and chart-topping hits.
This spectacular event will mark an unforgettable night where fans can witness Taylor Swift's evolution as an artist through her iconic eras. From her country-inspired beginnings to her pop-infused triumphs and her recent indie-folk explorations – The Eras Tour promises a captivating journey through Taylor Swift's musical metamorphosis.
Klook understands that true fans deserve extraordinary experiences. That is why they have meticulously curated exclusive bundles.
These bundles have been thoughtfully designed to provide unparalleled access and unforgettable memories that will be cherished for a lifetime. The countdown has officially begun!
On July 7th, mark your calendars as these extraordinary bundles go on sale exclusively on Klook. Don't miss this golden opportunity to secure your place at Taylor Swift's concert in Singapore while indulging in the exceptional benefits offered by Klook's bundles.
Taylor Swift | The Eras Tour: A Brief OverviewA Harmonious Journey Through Taylor Swift's Musical Evolution
Before delving into the excitement surrounding Taylor Swift's highly anticipated concert in Singapore, it is crucial to understand the global phenomenon that she has become. Born on December 13, 1989, in Pennsylvania, Swift embarked on her musical career at a young age.
With her unwavering talent, she swiftly carved a niche in the country music scene and later transitioned to mainstream pop music. Over the years, Taylor Swift has consistently captivated audiences with her songwriting prowess and relatable lyrics.
Her ability to convey raw emotions through melodic storytelling has earned her numerous accolades and a dedicated fan base spanning across continents. This unwavering love from fans is precisely why The Eras Tour holds immense significance.
The Eras Tour: A Musical Journey Through TimeAn Extravaganza of Hits from Every Phase of Taylor's Career
The Eras Tour is more than just a series of concerts; it is an immersive experience that takes fans on an enchanting journey through the evolution of Taylor Swift's musical artistry. From her country-inspired debut album "Taylor Swift" (2006) to the groundbreaking pop sensation "1989" (2014), and further onto the introspective "Reputation" (2017) and introspective masterpiece "Lover" (2019), this tour encompasses all phases of her remarkable career. For fans worldwide, The Eras Tour symbolizes not only a celebration of their favorite artist but also serves as a reflection of their personal growth alongside Taylor's music.
Each era represents different chapters in their lives, accompanied by songs that have soundtracked moments both joyous and challenging. The tour's setlist promises to be a harmonious blend of chart-topping hits and cherished fan favorites, creating an atmosphere of nostalgia and excitement.
Singapore: A Stopover Steeped in AnticipationThe Lion City Awaits Taylor Swift's Arrival
Among the multiple destinations on The Eras Tour, Singapore stands out as a particularly electrifying stop. Known for its vibrant multiculturalism, breathtaking skyline, and ardent music lovers, the Lion City eagerly awaits Taylor Swift's arrival.
Fans from all over Southeast Asia are preparing for an epic night where they can sing along to their favorite tunes alongside fellow Swifties. Singapore has always been a melting pot of diverse musical tastes, making it an ideal host for Taylor's genre-defying sound.
The city-state's reputation as a thriving hub for live performances has further heightened the anticipation surrounding this concert. With state-of-the-art venues and a passion for world-class entertainment, Singapore guarantees an unforgettable experience that will resonate with fans long after the final notes have faded away.
Unveiling the Exclusive Offerings
Introduction to Klook's Bundle Concept and Its Benefits for Travelers
Klook, as a leading travel and leisure platform, is known for its innovative approach to enhancing the travel experience. One of their most exciting offerings is their bundle concept, which allows travelers to enjoy multiple benefits and experiences in one package. By curating bundles that combine various elements related to a specific event or attraction, Klook provides travelers with convenience, value for money, and an opportunity to create unforgettable memories.
The bundle concept presents numerous advantages for travelers seeking a seamless and memorable experience. Firstly, it simplifies the planning process by offering a comprehensive package that includes different components of an event or attraction.
This means travelers can save time and effort by avoiding the hassle of booking each element individually. Additionally, bundling often results in cost savings as packages are designed to offer discounted rates compared to purchasing each element separately.
Conclusion
With Klook's unveiling of exclusive bundles for Taylor Swift's The Eras Tour in Singapore, travelers, and avid music lovers have every reason to be thrilled. The VIP Experience Bundle promises unprecedented access and intimate moments with Taylor Swift herself, while the Ultimate Fan Bundle offers a taste of stardom combined with fantastic perks.
These bundles not only simplify travel planning but also enhance value for money by providing unique experiences and souvenirs that make memories last a lifetime. So, mark your calendars and be sure to secure your spot when these bundles go on sale on July 7th!
By offering these exclusive bundles, Klook has once again demonstrated its commitment to delivering unforgettable travel experiences. Embrace the excitement, secure your bundle, and get ready to immerse yourself in the magic of Taylor Swift's concert like never before!