Experience the harmonious blend of luxury and affordability at Modala Beach Resort in Panglao, Bohol. Situated away from the bustling Alona Beach, this tranquil retreat offers a serene haven for those seeking a peaceful getaway. Discover the resort's medium-sized footprint, with promising plans for future expansion, ensuring an unforgettable stay. From the captivating Moadto strip mall to the tastefully designed rooms and exceptional staff, join us as we delve into the captivating features that make Modala Beach Resort a standout destination for discerning travelers. Prepare to be enchanted by the serene ambiance and remarkable offerings of Modala Beach Resort.
Tranquil Haven Away from the Crowds
One of the standout features of Modala Beach Resort is its secluded location, which sets it apart from the crowded tourist areas. The resort offers a peaceful environment where guests can relax, rejuvenate, and appreciate the natural beauty that surrounds them. By choosing Modala Beach Resort, visitors can truly escape the hustle and bustle and immerse themselves in tranquility.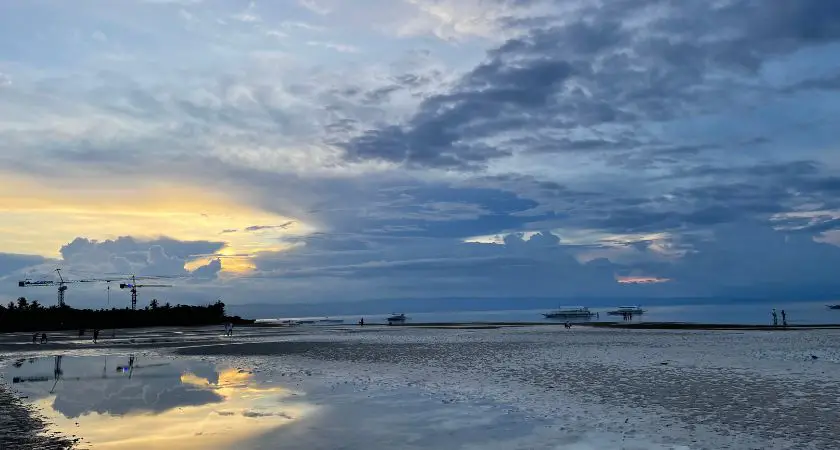 Enhancing the Guest Experience at Moadto Strip Mall
Adjacent to the resort, the Moadto strip mall serves as a captivating highlight. Currently, the strip mall mainly offers upscale restaurants that are popular among visitors. However, to enhance the overall guest experience, it would be beneficial to introduce retail stores offering affordable clothing and shoes, expanding the shopping options beyond upscale restaurants. This addition would provide guests with more variety and convenience during their stay.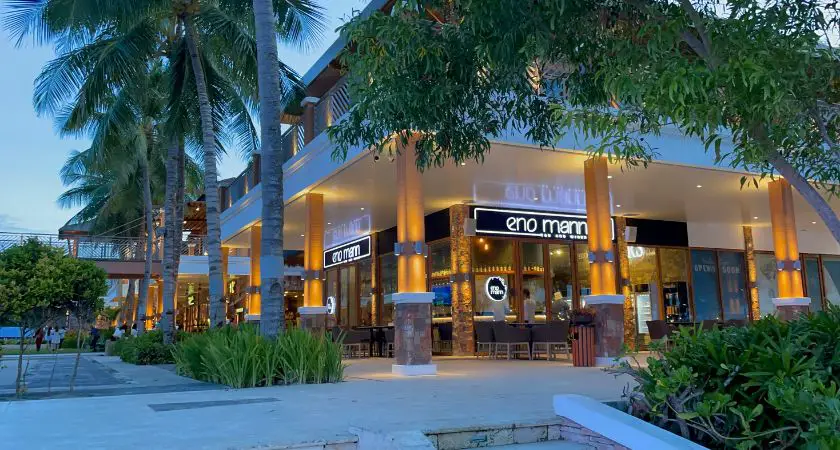 Tasteful Design and Cozy Dining at Modala Beach Resort
Modala Beach Resort impresses guests with its tastefully designed rooms and cozy restaurant. The resort embraces a minimalist approach, avoiding unnecessary signage, labels, and reminders in both rooms and hallways. This allows guests the freedom to explore their surroundings and appreciate the resort's natural beauty. The restaurant at Modala Beach Resort offers a delightful culinary experience, serving delectable dishes in a warm and inviting atmosphere.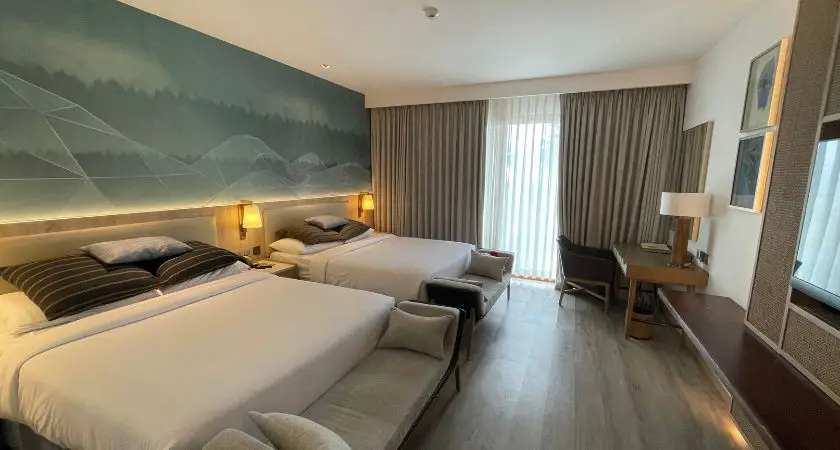 Streamlined Check-in Process with Minor Room for Improvement
While the check-in and checkout process at Modala Beach Resort is generally straightforward and efficient, our check-in did experience a minor delay. However, it is commendable that the staff handled the situation flawlessly, ensuring a smooth transition. Attention to time management is recommended to the resort administration to minimize such delays and further improve the overall guest experience. Additionally, providing detailed breakdowns on receipts without requiring a request would be a valuable addition, ensuring transparency and convenience for guests.
The Exceptional Staff – A True Highlight
One of the true highlights of Modala Beach Resort is its exceptional staff. The resort boasts a team of professionals who exhibit a level of hospitality and professionalism befitting a distinguished 5-star hotel. The well-trained and attentive staff members go above and beyond to ensure that guests feel welcome and their needs are met. Their exceptional service contributes significantly to the overall positive experience at Modala Beach Resort.
Future Expansion and Exciting Prospects
Despite its current status as a medium-sized resort, Modala Beach Resort is brimming with anticipation for the future. With a deep desire to create an even more extraordinary guest experience, the resort envisions several exciting enhancements. Suggestions include the development of a spacious pool area, which would offer a haven for leisurely swims and sunbathing amidst the awe-inspiring surroundings. Additionally, it is proposed to introduce an enchanting children's playground, designed to infuse the stay with endless excitement and joy for families with young ones. Furthermore, there is consideration for diversifying the dining options, ensuring a delightful culinary journey that caters to a variety of tastes. From savoring local delicacies to relishing international flavors, guests can eagerly anticipate a diverse and tantalizing selection. With these captivating suggestions on the horizon, Modala Beach Resort is on the brink of elevating the guest experience, potentially crafting unforgettable moments for visitors of all generations.
Conclusion: Exceeding Expectations and a Bright Future Ahead
In conclusion, Modala Beach Resort in Panglao, Bohol has exceeded our expectations with its remarkable blend of luxury and affordability. This tranquil haven offers guests a chance to escape the crowds and immerse themselves in a serene environment. With its ongoing expansion plans and commitment to enhancing the guest experience, Modala Beach Resort is poised to ascend to the upper echelons of Bohol's finest resorts
---
RELATED ARTICLES
Discover the perfect blend of luxury and affordability at Modala Beach Resort in Panglao, Bohol. Escape the crowds and indulge in a tranquil haven that promises a remarkable getaway. Explore the resort's future expansion plans, delightful dining options, tasteful design, streamlined check-in process, exceptional staff, and more.

---

shorten to 160 : Join MyTourGuide.ph on a captivating adventure as we explore the breathtaking beauty and warm hospitality of Bohol. From seamless travel arrangements to remarkable resort stays and unforgettable tours, immerse yourself in the wonders that make Bohol a truly enchanting destination.

---

Discover the best of Bohol Island with a full-day tour covering must-see attractions like the Chocolate Hills, Tarsier Sanctuary, and Loboc River Cruise.

---