Travelers and locals can work, meet, and unwind at the Sheraton Manila Bay, which mixes comfort and elegance, in the heart of the capital. 
About SHERATON MANILA BAY
This five-star hotel in Manila, the Philippines, is well situated close to popular areas, historical sites, and the financial district and offers breathtaking views of the city's renowned bay sunsets.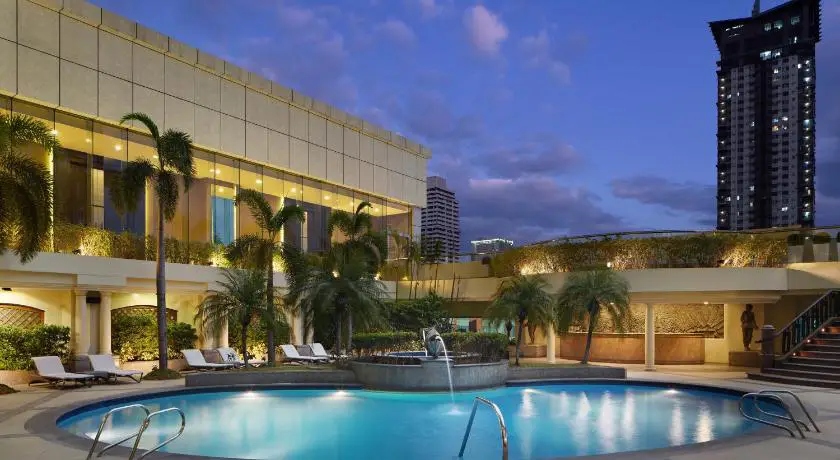 At the Sheraton Manila Bay, you'll experience a sense of community and global connectivity.
ROOMS
All rooms are designed and arranged to help guests feel at ease, and some rooms include an LCD/plasma screen television, air purifier, bathroom phone, carpeting, and a clothes rack. Your stay will be much more enjoyable if you have access to the hotel's hot tub, fitness center, golf course (within 3 km), outdoor pool, and spa. Whatever your purpose for visiting Manila, Sheraton Manila Bay will make you feel right at home.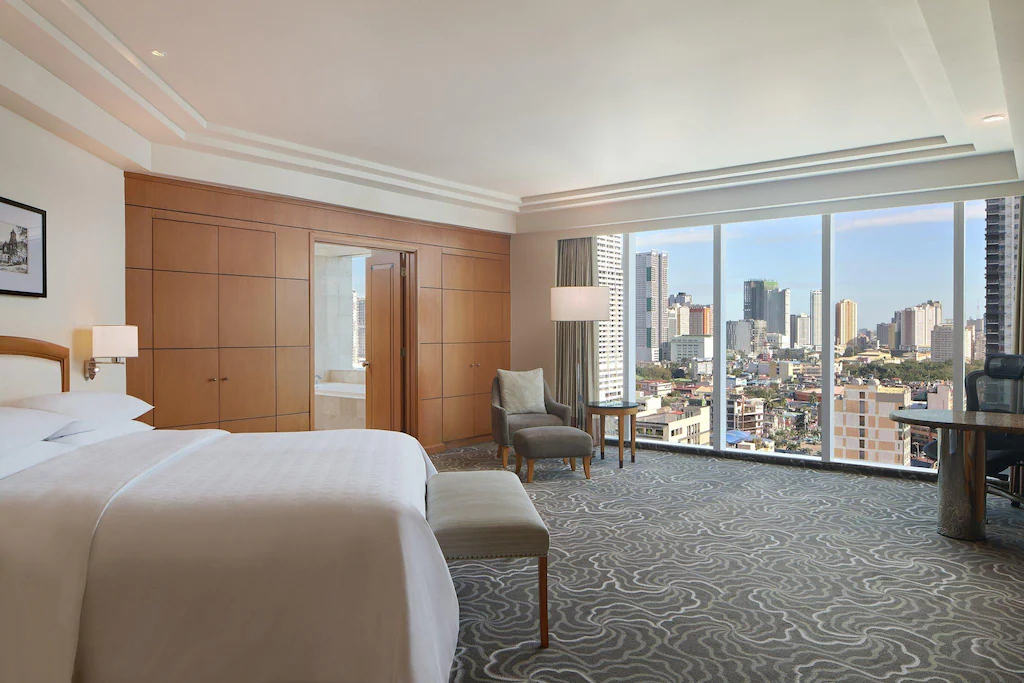 AMENITIES
With a comprehensive array of amenities, guests will have a pleasant stay at this hotel. The hotel provides 24-hour room service, free Wi-Fi in all rooms, 24-hour security, a convenience store, and daily housekeeping.
FACILITIES
To enhance your visit, take a dip in the hotel's outdoor pool and whirlpool spa, or keep up with your exercise routine at Sheraton Fitness. 
The flexible meeting spaces, specialized cuisine, AV rental equipment, and qualified on-site event coordinators can help you set the stage for success.
DINING
The Pacific Lounge, a 24-hour restaurant and bar on Manila Bay, serves a wide range of international cuisines as well as regional specialties. Visit &More by Sheraton for coffee, unwind with a drink at Unspoken Bar with friends or indulge yourself in all-day dining at Pacific Lounge.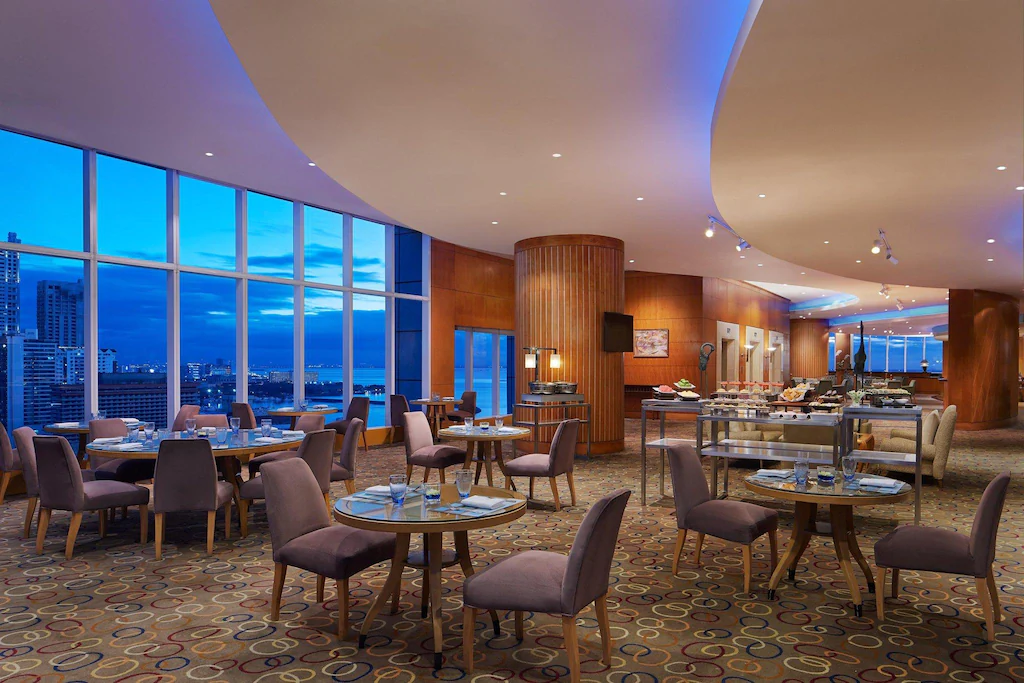 location of SHERATON MANILa bay
This 5-star Manila hotel offers stunning views of the city's iconic Manila Bay sunsets and is conveniently located among historic landmarks, cultural attractions, and the major commercial center.
Address:
M. Adriatico, corner Gen. Malvar St, Streets, Manila, 1004 Metro Manila, Philippines
Hotels in Manila: Hotels in the center
Hotel
Stars
Discount
Price before and discount
Select dates
Manila Grand Opera Hotel

★★★★

-7%

4 369

4 086
View hotel
Winford Manila Resort and Casino

★★★★★

-23%

13 846

10 725
View hotel
The Manila Hotel

★★★★★

-23%

5 902

4 540
View hotel
Go Hotels Otis - Manila - Multiple-Use Hotel

★★★

-19%

6 185

5 050
View hotel
Bayview Park Hotel Manila

★★★

-6%

21 563

20 372
View hotel
Manila Lotus Hotel - Multiple Use Hotel

★★★

-8%

34 161

31 437
View hotel
Eurotel Pedro Gil

★★★

-19%

13 278

10 838
View hotel
Leez Inn

★★★

-32%

11 463

7 831
View hotel
New Coast Hotel Manila (formerly New World Manila Bay Hotel)

★★★★★

-19%

5 675

4 540
View hotel
Sheraton Manila Bay

★★★★★

-19%

77 685

63 328
View hotel
Related Posts
Intramuros is the ancient heart of Manila, a walled city that showcases the rich history and Spanish architecture of Old Manila. Built by the Spaniards as their political and military…

---