Boracay is well-known for being one of the world's top vacation destinations. Boracay was named the Best Island in the World for 2012 by the international vacation publication Travel + Leisure. Boracay is a small island off the northwest coast of the island of Panay in the Philippines' Western Visayas region. It is approximately 7 kilometers long and less than one kilometer wide at its narrowest point, with a total land area of 10.32 square kilometers. Boracay Station 2 is a popular beach destination due to its white-sand beaches and powdery shores.
Boracay Station 2
Boracay Station 2 has a vibrant and exciting vibe and provides some of the best nightlife experiences on the island. It is a convenient, lively area with more people and a wider range of shops and eateries. The best Boracay resorts are in this area of the island, so plan ahead of time to book your accommodations.
List of Best Beach Resorts in Boracay Station 2
Best Beach Resorts in Boracay Station 2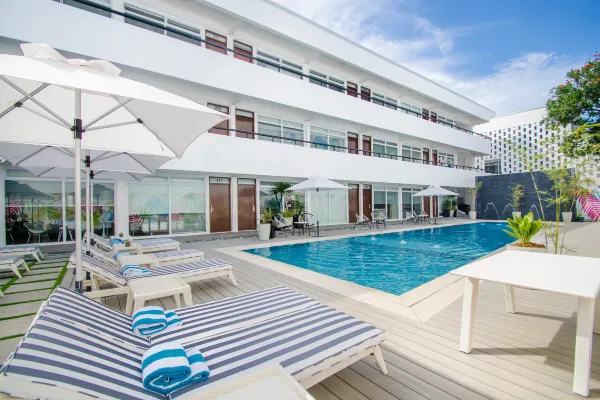 COAST is a charming 71-room resort nestled on Boracay Island's White Beach's powdery sands. The beachfront resort is set to transform your stay and dining experience. COAST boasts a distinct excitement around every corner, thanks to its relaxing accommodations, well-crafted food and beverage offerings, and genuine care.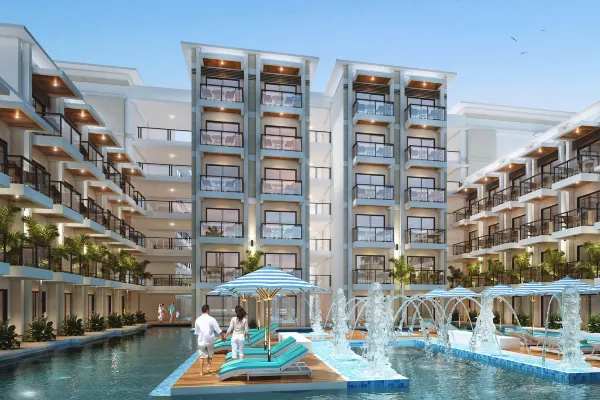 This beachfront resort, located in the popular Station 2 area of the Island, boasts 250 guest rooms and a fantastic location close to everything on the Island. The resort has a modern beach club vibe to it, with numerous swimming pools. Enjoy rooms with direct access to the pool and count on warm Filipino hospitality during your getaway in one of the best Islands in the world.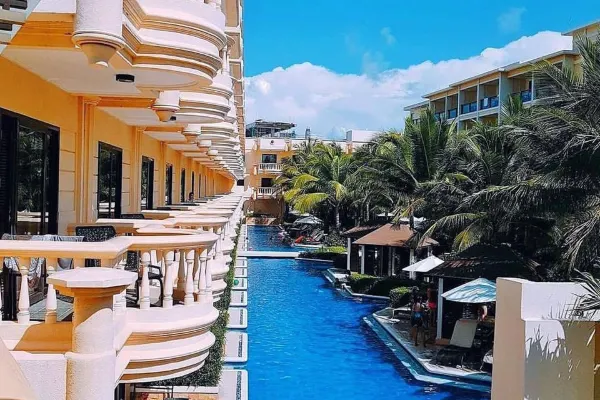 Henann Garden Resort, Boracay (formerly Boracay Garden Resort) has 273 rooms, stunning swimming pools, lush gardens, and a spacious restaurant, the Garden Café.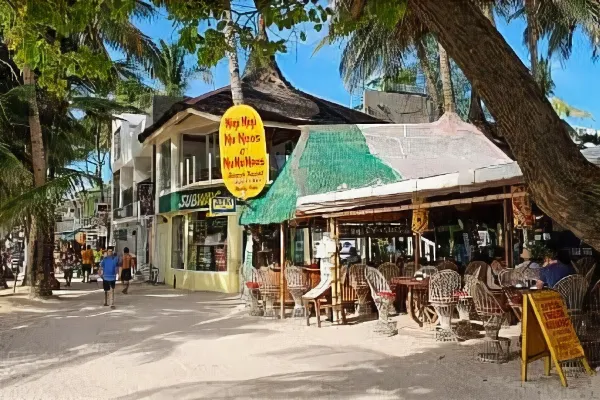 Excellent beachfront location. It is right in the heart of the action on the world-famous White Beach. Traditional artistic pagoda cottages with modern conveniences are set in a lush tropical garden. A vibrant beach bar and an ever-popular beach restaurant – dine by the ocean or under the stars while enjoying value-for-money international and oriental cuisine.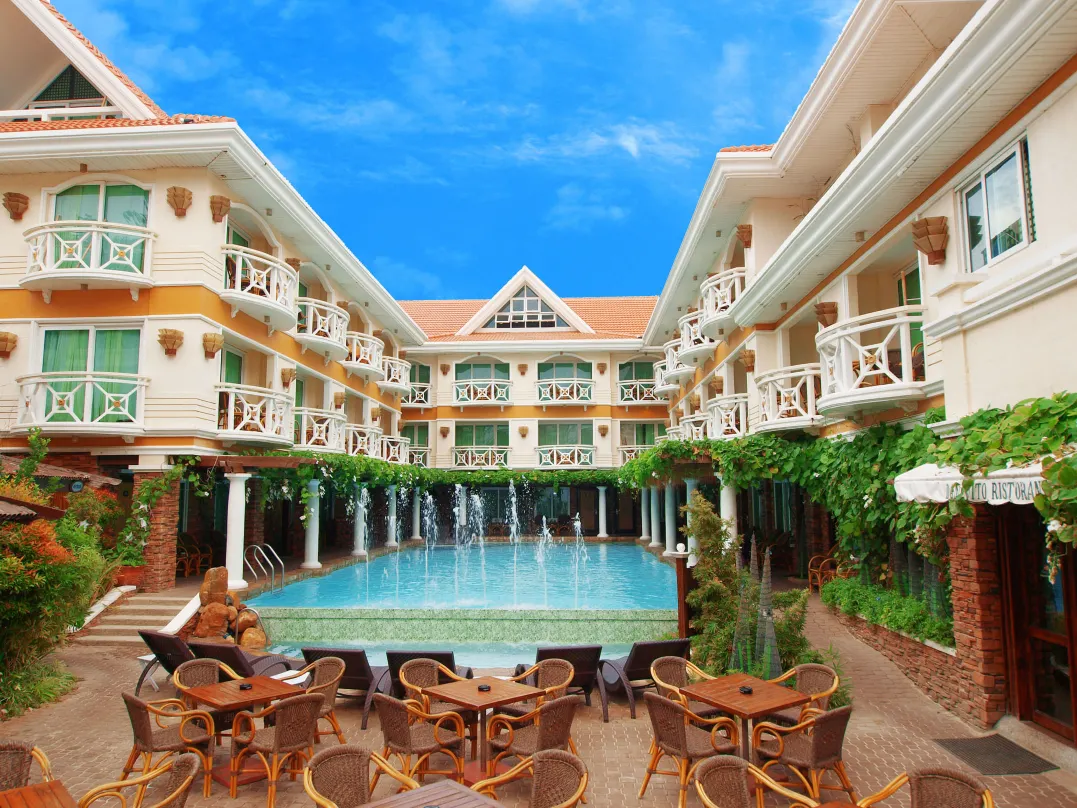 Boracay Mandarin Island Hotel is a world-class Triple A resort located on Station 2's beachfront on Boracay Island, Philippines. It has 52 rooms and suites with a modern Filipino design that captures the essence of luxurious living on a tropical island. Don Vito Ristorante Italiano, located at the Boracay Mandarin Island Hotel, was named one of the Philippines' best restaurants by Asia Tatler Dining. It also houses the well-known Mandarin Spa, a premium fitness and wellness provider known for the expertise of its therapists in traditional Filipino massage and foot spa.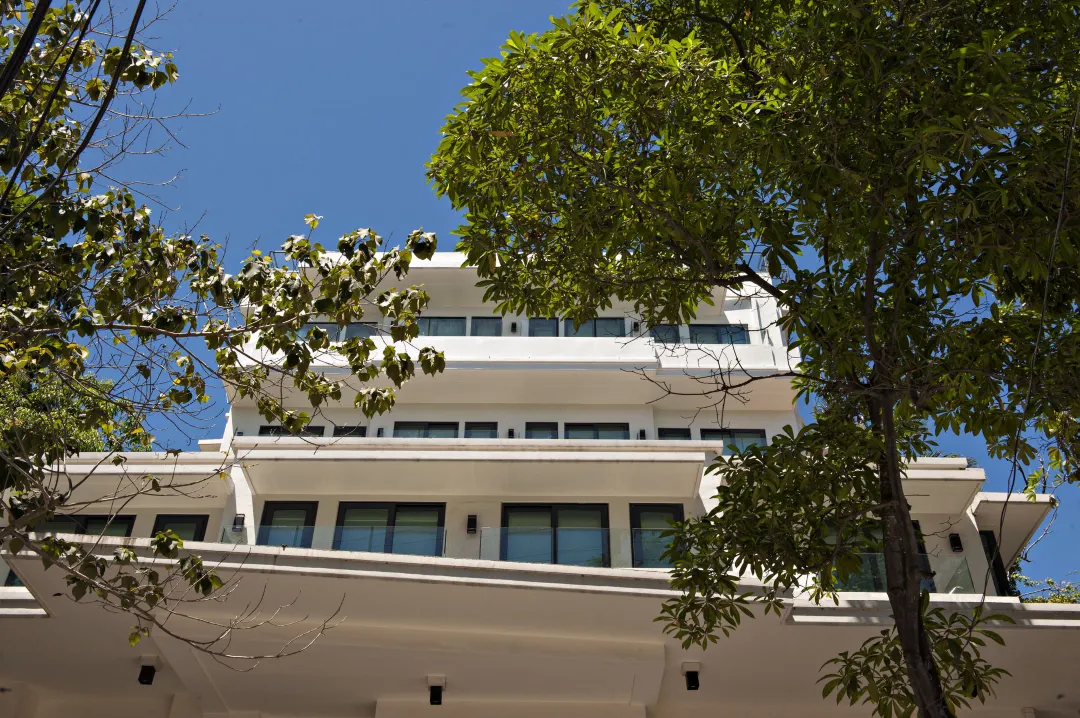 Lime Hotel Boracay is 400 meters from D'Mall Boracay in Boracay. It has a sun terrace and an outdoor pool. Guests can unwind with a drink at the hotel's bar. There is a flat-screen TV with satellite channels in each room. After a long day, some rooms have a seating area where you can relax. Each room has a private bathroom with a shower. The front desk at the property is open 24 hours a day.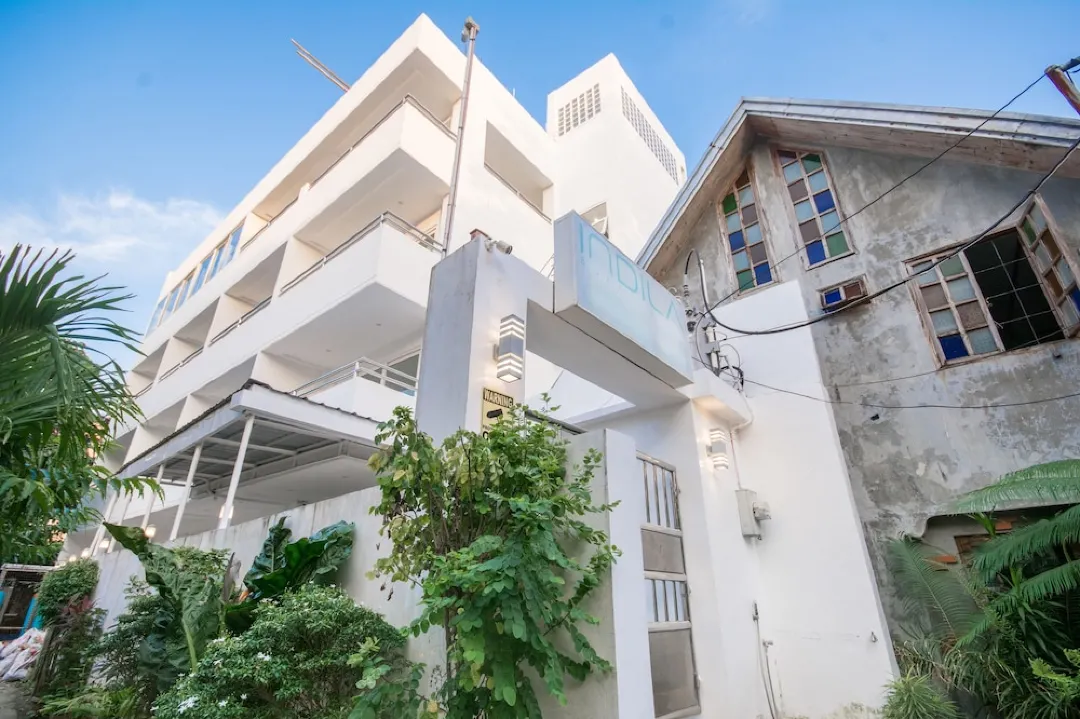 Indila Boracay provides modern and comfortable accommodations at a reasonable price. It is located at Station 2 in Boracay, Aklan, near the pristine white beach, restaurants, and convenience stores.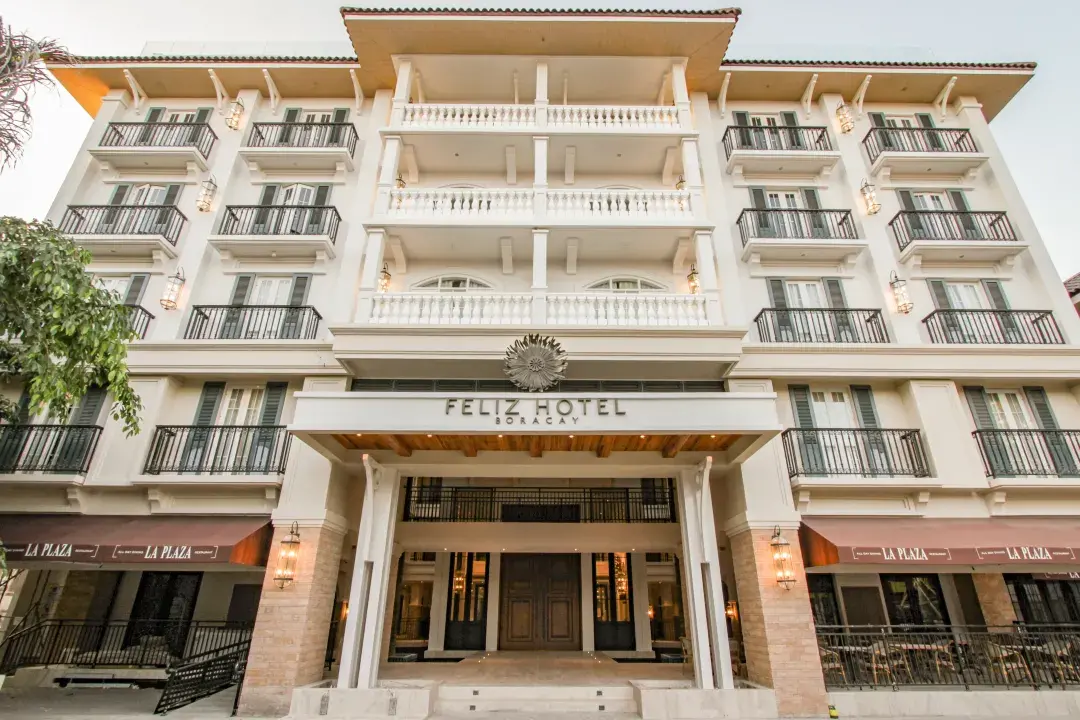 Feliz Hotel Boracay is only a few steps away from some of the island's most popular attractions. The hotel is located directly across from a variety of retail stores, restaurants, and bars in D'Mall. The world-famous beaches of Boracay are also only a minute's walk away from this Station 2 hotel.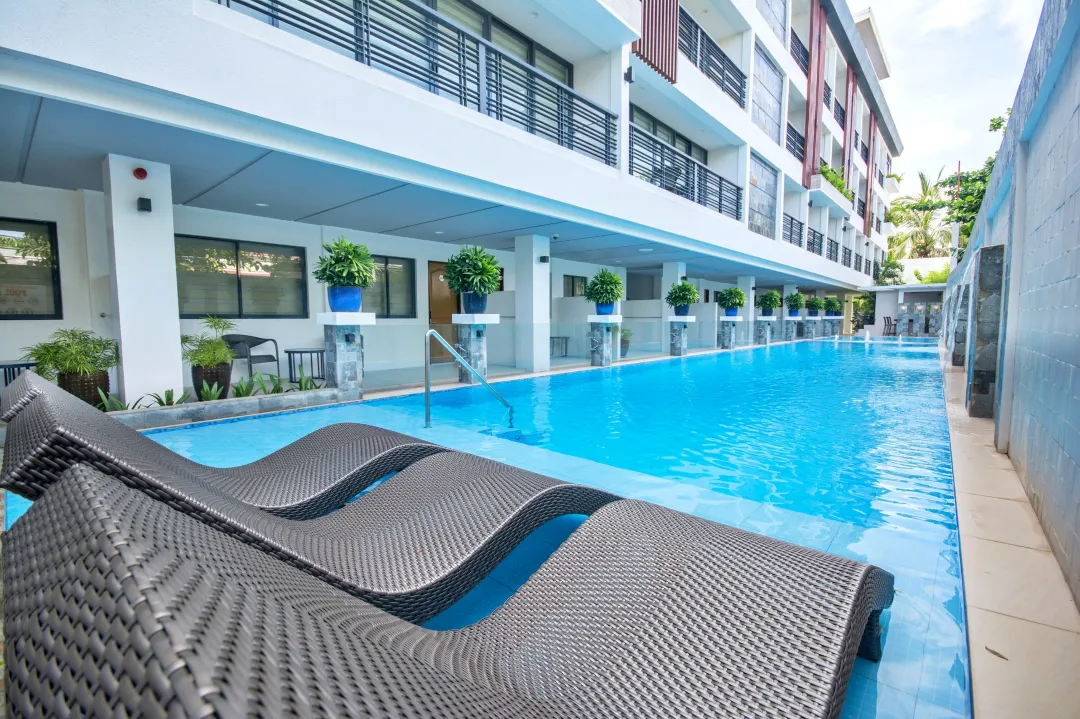 Nestled at Station 2, just a few steps away from Boracay's pristine white sand shoreline. It has 46 different room types with a luxurious homey vibe. The hotel has its own chapel, which is located on the roof deck. With the right location, you can also catch the sunrise or sunset. Commander is also an excellent choice for catering special occasions such as weddings, birthdays, anniversaries, and many more!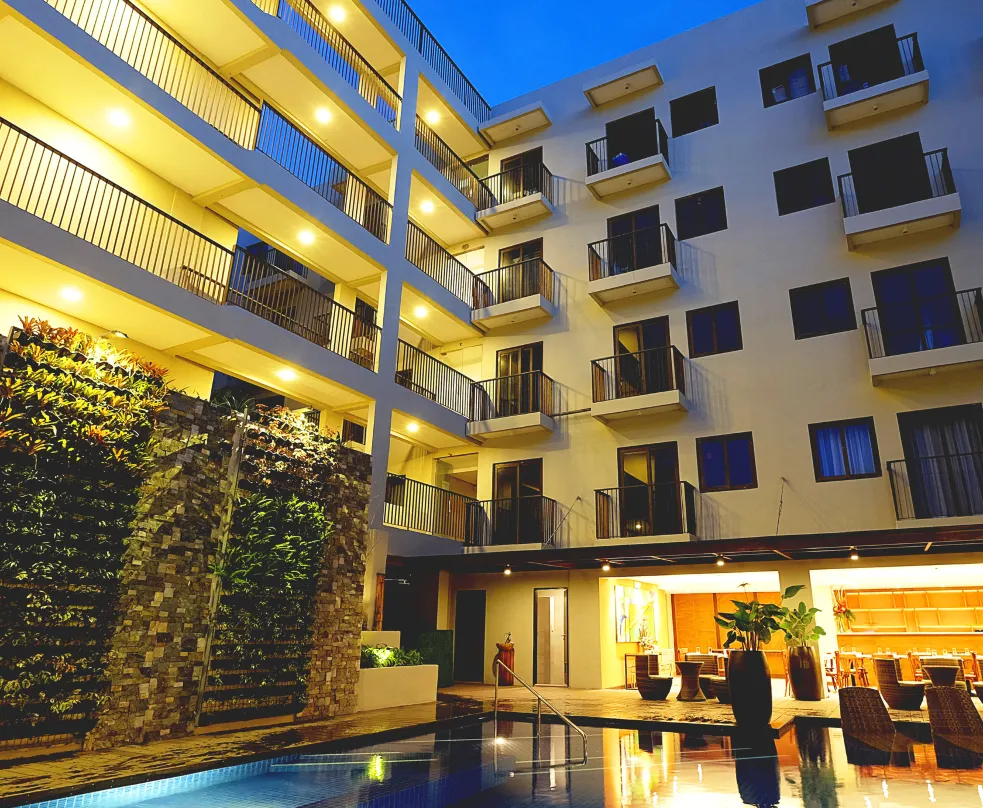 This resort has a modern elegant theme that will give its guests a warm, vibrant, and inviting vibe while also providing relaxation and comfort. Massage and body spa pampering treatments are available at this peaceful retreat for the mind, body, and soul. Tangerine Restaurant's Filipino and International Cuisine will excite your taste buds. Indulge in a restaurant where the food is a feast and the atmosphere is a treat.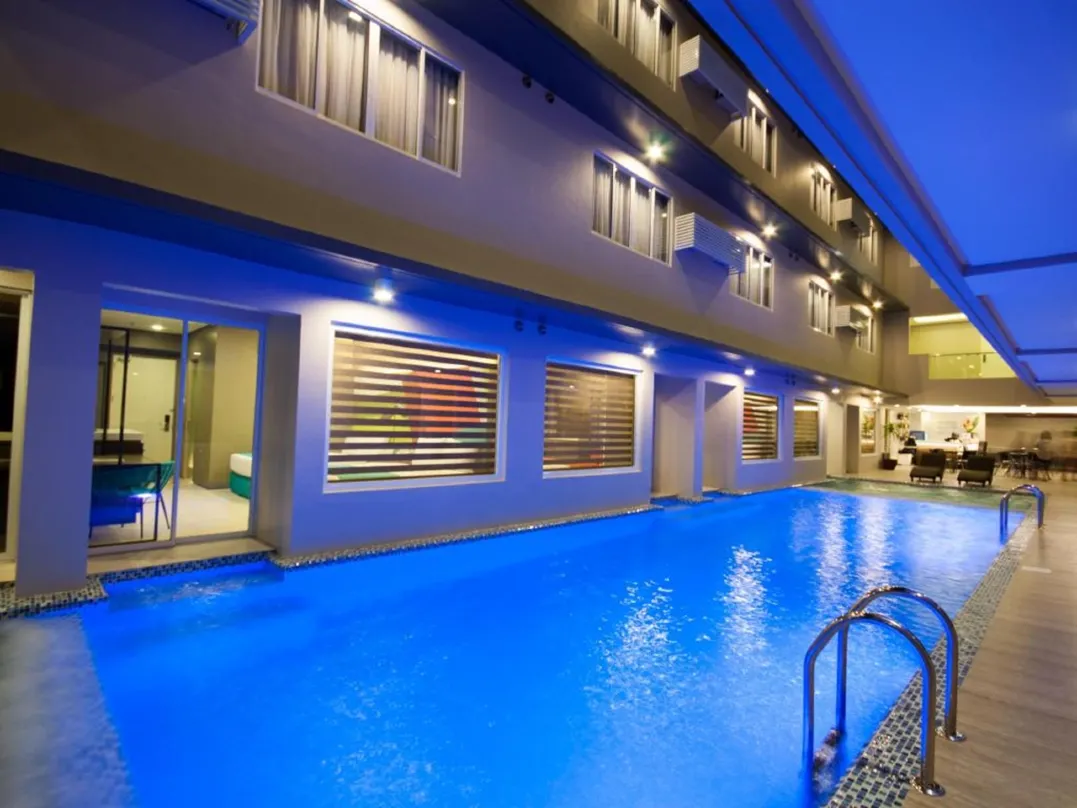 Boracay Uptown, located in Station 2 on Boracay Island, has an outdoor pool and four restaurants. It provides bright and modern rooms with free Wi-Fi and private bathrooms. Boracay Uptown is a 5-minute walk from D'Mall and a 30-minute tricycle ride from Caticlan Jetty Port. The drive from Kalibo International Airport to Boracay Uptown takes about an hour. Each room has air conditioning, a work desk, and bedside lighting. Each room has a flat-screen cable TV, a minibar, and an electric kettle. There is also a safe and private bathroom with a hot and cold shower and complimentary toiletries. A safety deposit box is available at the hotel's 24-hour reception. Laundry and airport shuttle services are available for an additional fee.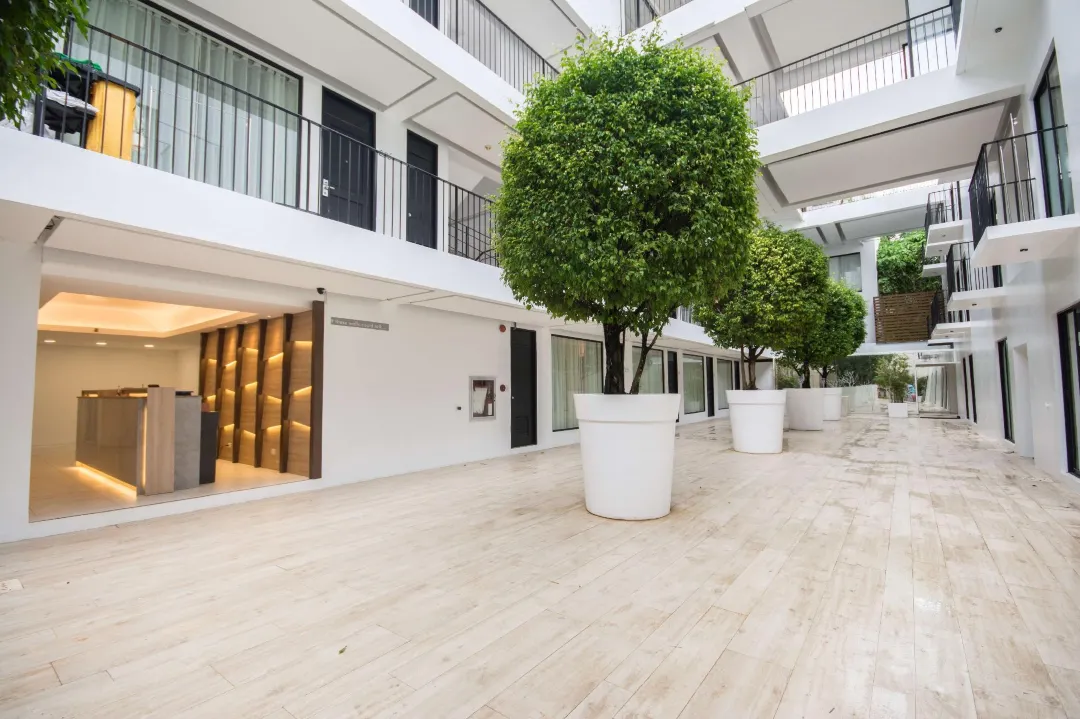 The Tides is located within the D'Mall shopping area, just one minute's walk from the famous white sands of Boracay Beach. It has a restaurant as well as a rooftop pool and bar. The Tides Hotel Boracay's air-conditioned rooms are decorated in color schemes. There is a flat-screen TV in each room as well as a laptop-sized safe. Showers are available in en suite bathrooms. On request, electric kettles are available. The rooftop terrace, which houses the pool and several sun loungers, provides guests with views of the beach and town. There are massage and laundry services available. In public areas, there is free Wi-Fi.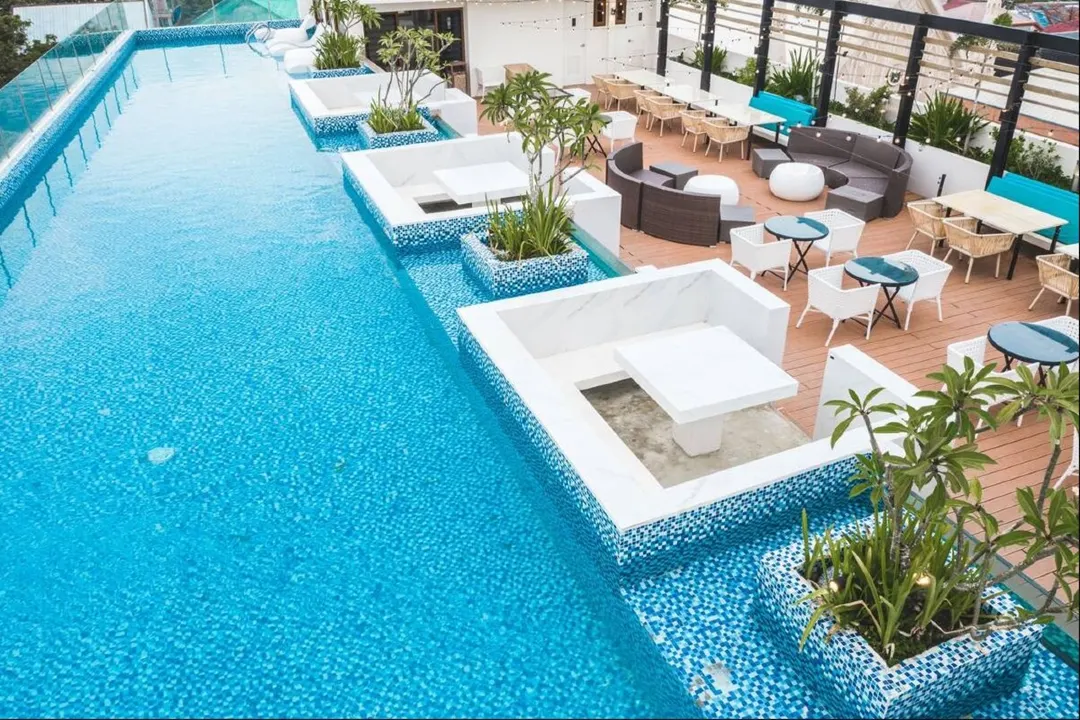 Ferra Hotel and Garden Suites is a leisure hotel with 43 well-appointed rooms, a rooftop pool bar and grill, and a signature wood-fired bistro that will undoubtedly change your perception of Boracay's island paradise.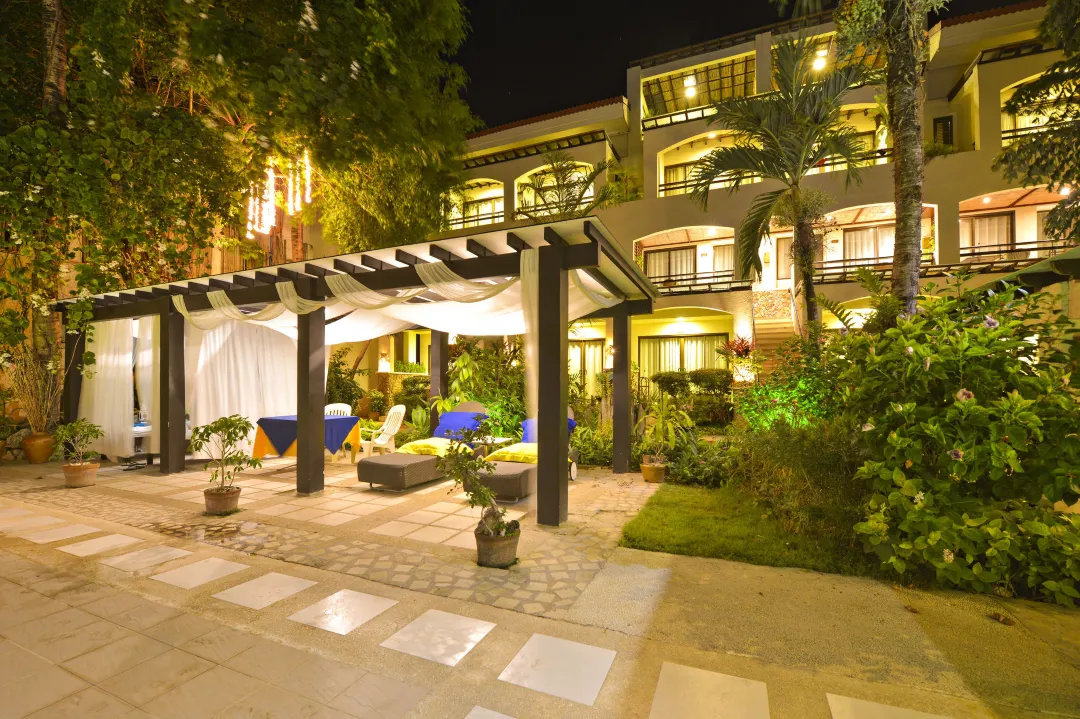 Le Soleil de Boracay Hotel captures the hearts of its guests through its unwavering effort to provide the best experience possible during your stay in Boracay. Le Soleil de Boracay Hotel is the ideal summer getaway destination for families looking for a fun-in-the-sun vacation. Le Soleil de Boracay Hotel is also ideal for memorable and special celebrations, as well as bonding with family on a budget. It also provides a wide range of daily activities that the entire family will enjoy.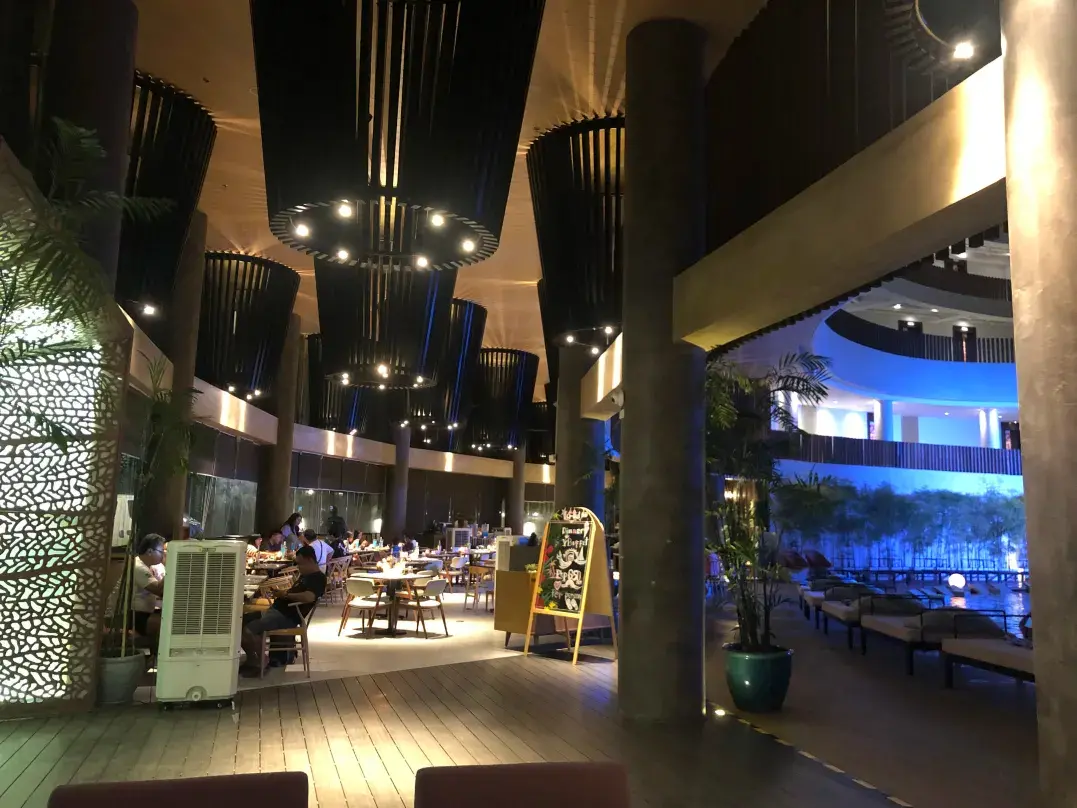 A game-changing concept is making its way to a well-known island paradise. The Hue Hotels and Resorts Boracay, located at Station 2, Boracay, offers hip and vibrant stays that bring color to leisure. This 126-room lifestyle property has unique architecture and wide open spaces, making it an ideal place to unwind. A modern tropical bar and pool, as well as a creative mix of retail and dining options, await, all matched with excellent service.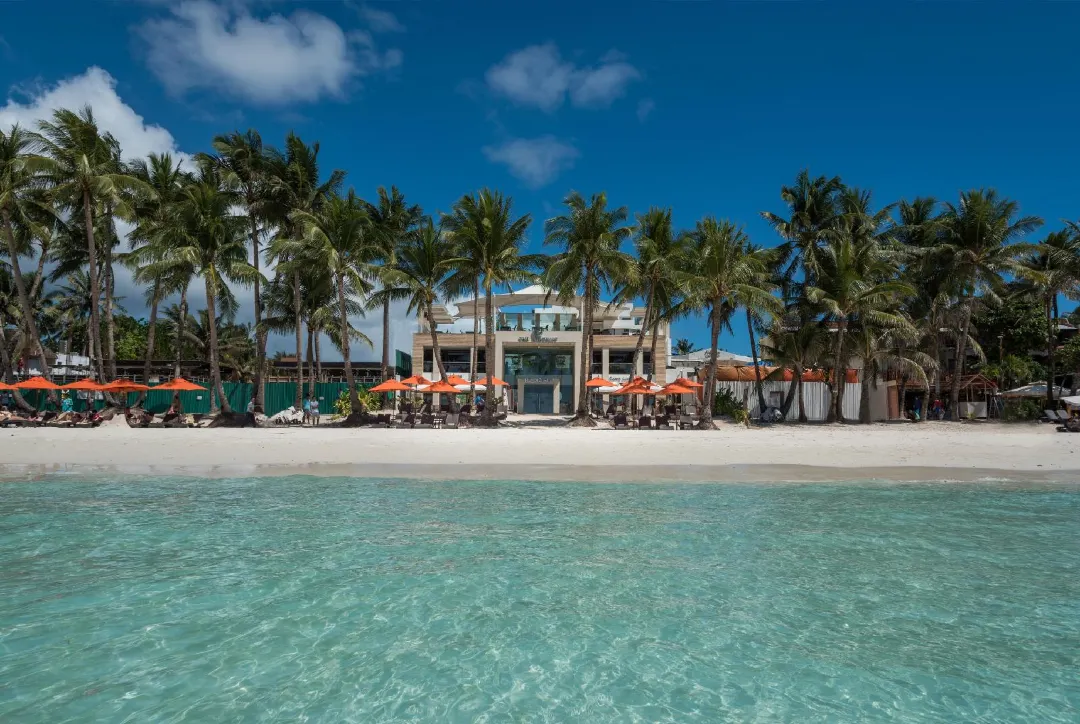 The District Boracay is a boutique hotel located in the heart of Boracay Island's Station 2, the ideal starting point for exploring the island's many attractions. The hotel features 48 well-appointed rooms and suites, a lap pool with jacuzzi, a conference facility, a bar and events roof deck, a fitness center, a luxury spa, a beautiful beach literally outside its doorstep, and unrivaled personalized service.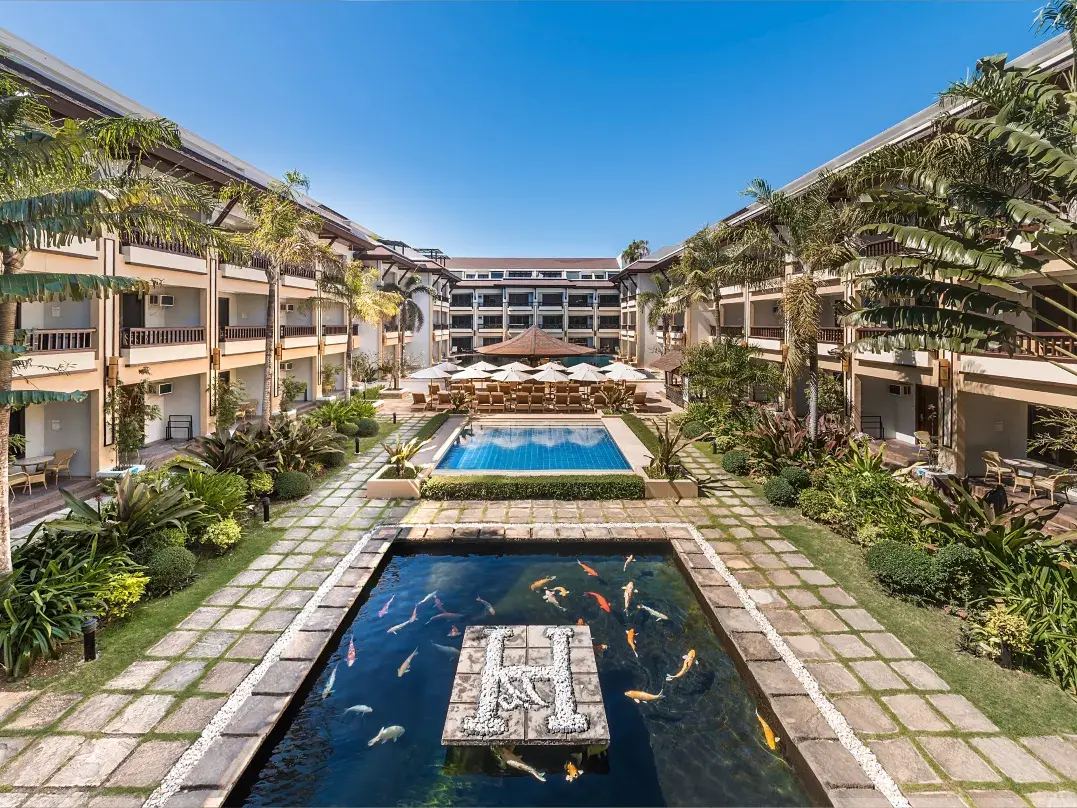 Henann Regency Resort & Spa (formerly Boracay Regency) was the island's first triple A-rated resort, opening in 1998 with only 43 rooms. It now has 302 world-class rooms, three swimming pools, seven restaurants and bars, a luxury spa, and a convention center.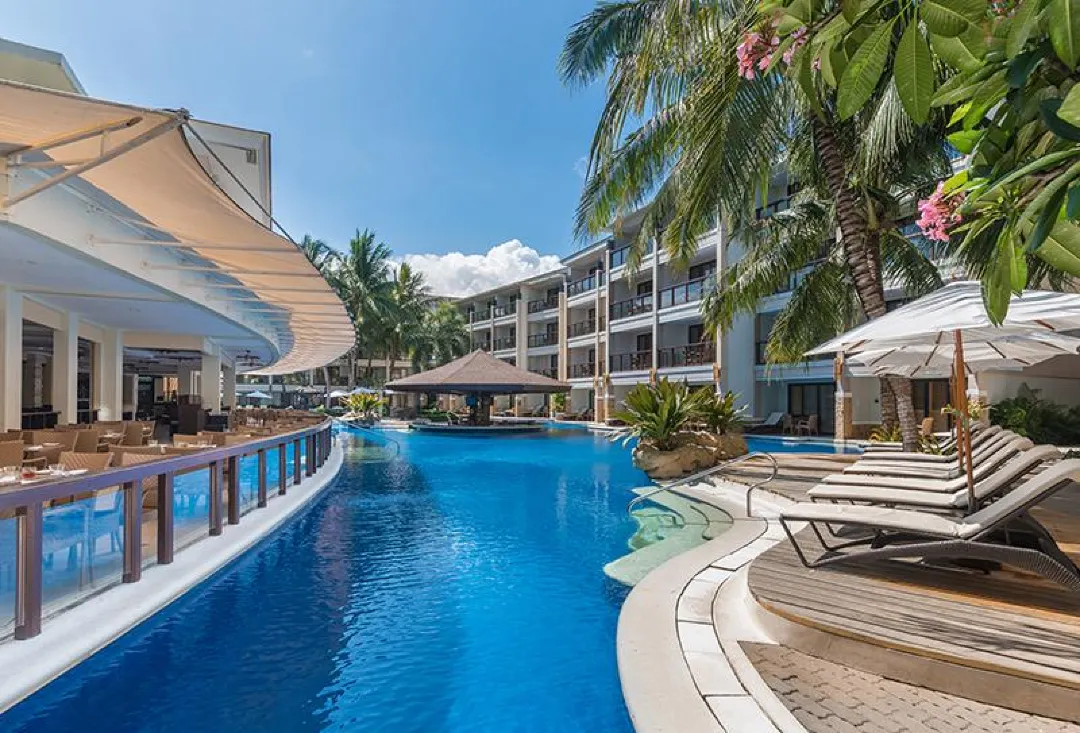 Boracay's Henann Lagoon Resort (formerly Regency Lagoon Resort) has 120 rooms and an alfresco restaurant overlooking the island's largest swimming pool with 1200 sqm of clear waters. The resort also has meeting and function rooms and a shuttle service to the Boracay Regency beachfront.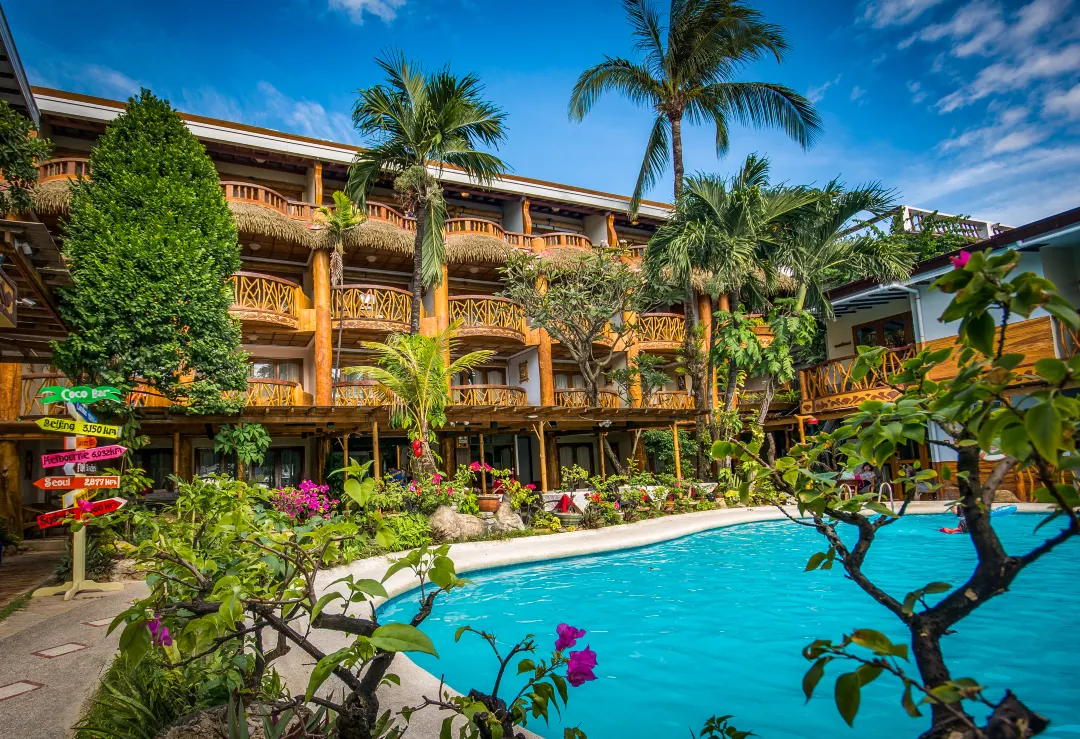 Red Coconut Beach Hotel Boracay is located in Boracay, 100 meters from Boracay White Beach. It has a terrace and water sports facilities. The on-site bar is available to guests. For your convenience, certain rooms include a seating area. Some units have views of the sea or the pool. Every room has its own private bathroom with a bidet. Free toiletries and a hair dryer are provided for your convenience. At the hotel, you can play darts. Red Coconut Beach Boracay is 200 meters from D'Mall Boracay, and Willy's Rock is 2.3 kilometers away.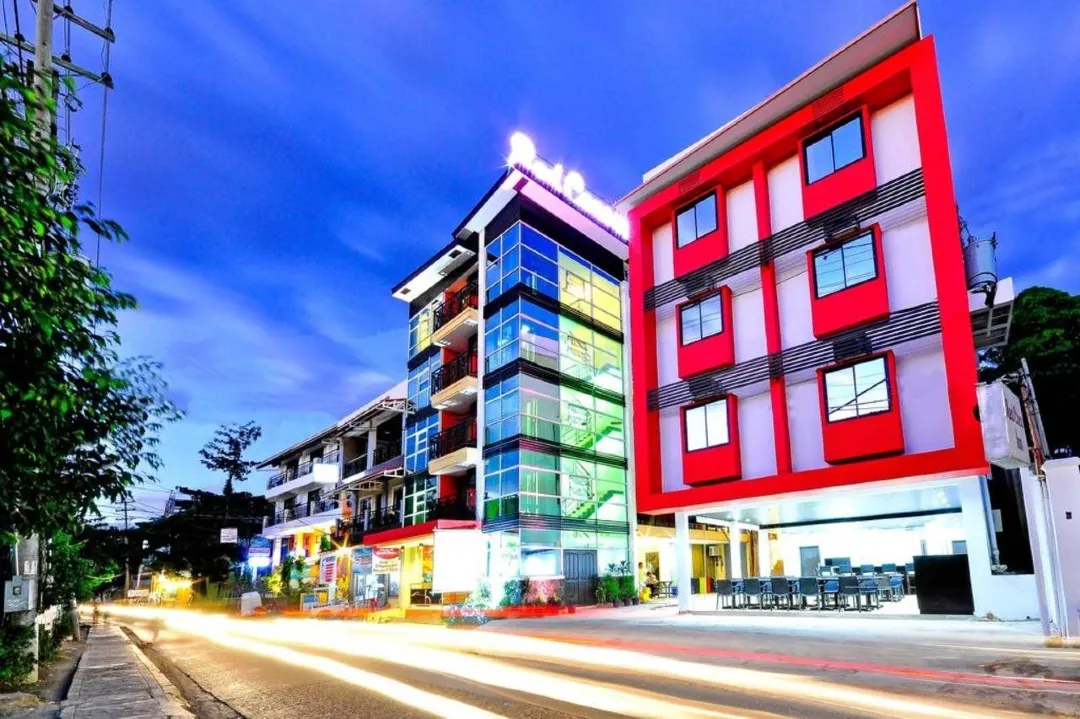 A hotel and resort on the island of Boracay with an ideal location on the main road right in the heart of the island, just a few minutes walk from all the major attractions, including the world-famous White Beach. With four room categories to choose from, our guests enjoy accommodations that will suit their individual needs, especially if you're traveling on a budget! Yes, The Red Coco Inn de Boracay provides four-star, high-quality rooms at affordable hotel rates.
---
Hotels in Boracay Island: Hotels in the center
Hotel
Stars
Discount
Price before and discount
Select dates
The Piccolo Hotel of Boracay

★★★

-8%

31 040

28 486
View hotel
The District Boracay

★★★★

-27%

11 349

8 285
View hotel
Le Soleil de Boracay Hotel

★★★★

-8%

8 058

7 377
View hotel
Lime Hotel Boracay

★★★

-6%

28 940

27 351
View hotel
Agos Boracay Rooms + Beds

★★★

-44%

32 799

18 499
View hotel
Boracay Holiday Resort

★★★

-25%

4 596

3 405
View hotel
Deparis Beach Resort

★★★

-18%

37 679

31 097
View hotel
Boracay Haven Resort

★★★

-27%

6 072

4 426
View hotel
Shore Time Hotel Boracay

★★★

-36%

4 653

3 008
View hotel
Boracay Mandarin Island Hotel

★★★★

-56%

9 590

4 256
View hotel
RELATED ARTICLES
Choose the best landing location. Which airport should you fly into when traveling to Boracay in the Philippines? Caticlan or Kalibo?

---
Uncover the charm of the Philippines with these irresistible offers
This list offers irresistible great deals that allow budget-conscious travelers to experience the beauty of the Philippines without breaking the bank. Discover the country's breathtaking attractions and vibrant culture and prepare to embark on an unforgettable trip to the Philippines with these low-cost options.
Discover mouthwatering deals! Enjoy Foodpanda Philippines' September 2023 discounts and promos. Savor the savings today!

---

Uncover tips and airlines for affordable flights to Boracay. Learn the best time to visit and snag cheap deals for your dream vacation.

---

Discover the full specifications and anticipated price of the Poco X5 Pro in the Philippines for 2023. Is it worth buying? Find out in our detailed article.

---

Did you know that you can book hotels through Airasia? It is Super Cheap! Find out more…

---

Find what makes you happy whenever and wherever you want, from close-by getaways to far-flung adventures with these Klook discount coupons.

---

---

In this blog post, we'll tell you how to get Manila Ocean Park tickets for free. Take advantage of Hotel H2O's Yuletide Getaway for a joyous urban staycation with free tickets at Manila Ocean Park!

---

Agoda is a global leader in the hotel booking industry with over two decades of experience. Customers can expect inexpensive costs and a variety of booking options.

---

Any tourist who decides to visit Cebu should be aware of the essential items and deals for a memorable trip.

---