Introduction
Cebu, the jewel of the Philippines' Visayan region, emerges as a captivating destination for those seeking an enchanting Christmas and New Year holiday experience. With its vibrant culture, warm hospitality, and breathtaking landscapes, Cebu has become a magnet for travelers from across the globe during the festive season. Nestled between stunning coastlines and lush mountains, this tropical paradise offers a unique blend of tradition and modernity that makes it a perfect choice for indulging in the joys of Christmas and bidding farewell to the old year in style.
A Festive Haven for All
Cebu is renowned for its lively celebrations during Christmas and New Year's Eve. The locals are deeply rooted in their religious beliefs and celebrate with fervor.
Churches come alive with joyous carols echoing through their hallowed halls while beautifully adorned parols (traditional Filipino lanterns) light up streets and homes. This vibrant atmosphere permeates every corner of Cebu, radiating an infectious spirit that captivates visitors from near and far.
The Importance of Choosing the Right Hotel
Selecting the right hotel is not merely about finding a place to rest your head; it is about curating an unforgettable experience during this joyous season. The right hotel can elevate your holiday to new heights, immersing you in opulence, luxury, or charm befitting your preferences. From grand resorts overlooking pristine beaches to boutique hotels nestled within bustling cityscapes or historic districts – each accommodation option holds its own promise of enchantment.
Creating Cherished Memories
A well-chosen hotel will go beyond providing comfortable accommodations; it will become a backdrop for cherished memories that will last a lifetime. Imagine waking up on Christmas morning enveloped in luxurious surroundings while being greeted by elegantly decorated corridors adorned with glittering ornaments and festive motifs. The scent of cinnamon and pine wafting through the air, coupled with the joyful tunes of carolers, will transport you to a world of enchantment and wonder.
Captivating Celebrations
When selecting the right hotel in Cebu for your Christmas and New Year celebrations, you open the door to a wide array of captivating festivities. Many hotels in Cebu organize themed parties infused with local traditions, where guests can revel in cultural performances while savoring delectable festive delicacies. From sumptuous Christmas feasts featuring mouthwatering local cuisines to extravagant New Year's Eve galas complete with live entertainment and dazzling fireworks, these hotels spare no expense in ensuring that your celebrations are truly memorable.
Personalized Experiences
The importance of choosing the right hotel lies not only in its ability to provide an enchanting backdrop but also in its capacity to tailor experiences to suit individual preferences. Whether you seek a romantic getaway, a fun-filled family adventure, or a tranquil retreat from bustling crowds, Cebu's finest hotels offer personalized services that cater to your desires.
From arranging private yacht trips along stunning coastlines or organizing exhilarating outdoor excursions for adventure enthusiasts, these hotels go above and beyond expectations. Cebu is not just another destination; it is an immersive experience that envelops all who visit during the magical season of Christmas and New Year's Eve.
By selecting the right hotel as your sanctuary amidst this tropical paradise, you elevate your holiday experience into something truly extraordinary. Through lavish decorations, captivating celebrations, and personalized services designed with perfection in mind – Cebu's best hotels ensure that every moment spent here becomes an indelible memory etched within your heart forever.
High-Level Overview of Cebu's Best Hotels for Christmas and New Year Celebrations
The enchanting island of Cebu beckons travelers from all corners of the globe with its warm tropical climate and vibrant holiday spirit. When it comes to celebrating Christmas and welcoming the New Year, Cebu shines with an array of exceptional hotels that go above and beyond to create unforgettable experiences for their guests. Whether you seek the grandeur of a luxurious resort or the intimacy of a boutique hotel, Cebu has something to offer for every discerning traveler.
1. Shangri-La's Mactan Resort & Spa: A True Tropical Paradise
Nestled on the pristine shores of Mactan Island, Shangri-La's Mactan Resort & Spa stands as an epitome of luxury and elegance. This renowned five-star hotel enchants visitors with its idyllic beachfront setting, where powdery white sands meet shimmering turquoise waters.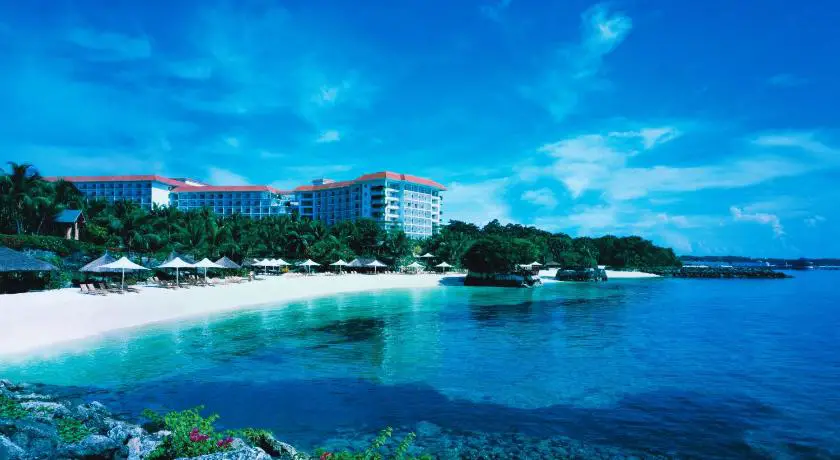 During the festive season, this paradise in Cebu transforms into a magical wonderland adorned with captivating Christmas decorations. Upon entering the lobby, guests are greeted by towering trees adorned with intricate ornaments that create an atmosphere brimming with holiday cheer.
The resplendent beauty is not limited to aesthetics alone; Shangri-La's Mactan Resort & Spa also offers a plethora of special activities during this time. Families can partake in delightful gingerbread house-making workshops or watch their little ones' eyes light up as Santa Claus pays them a visit.
2. Marco Polo Plaza Cebu: Elevated Extravagance
Perched atop Nivel Hills, Marco Polo Plaza Cebu offers a panoramic vantage point over the bustling cityscape below. This well-established luxury hotel is renowned for combining impeccable service with breathtaking views, making it an ideal choice for those seeking refined elegance during the holiday season. As Christmas approaches, Marco Polo Plaza Cebu buzzes with festive energy.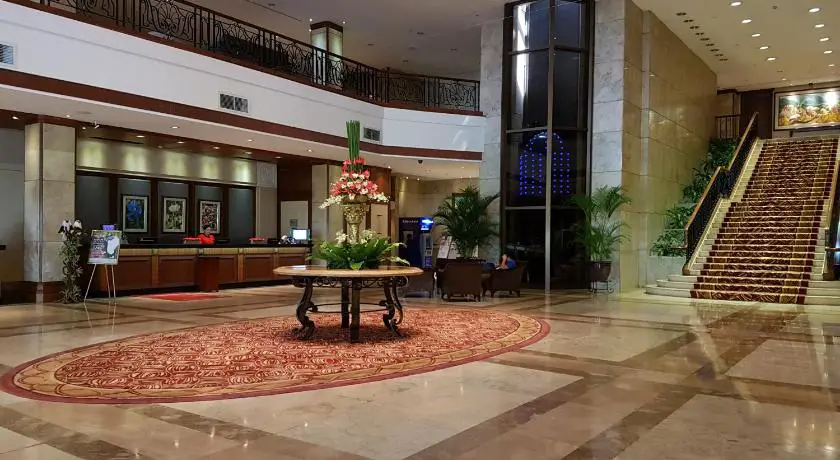 The hotel's grand dining options beckon guests to indulge in traditional Christmas feasts and savor delectable international cuisines prepared by world-class chefs. The New Year's Eve celebration at Marco Polo Plaza Cebu is a spectacle in itself, with a spectacular fireworks display illuminating the night sky as guests toast new beginnings from the hotel's rooftop bar.
3. The Henry Hotel: A Timeless Vintage Escape
For those seeking a unique and unconventional experience, The Henry Hotel provides a welcome respite from traditional luxury. This boutique hotel showcases an eclectic blend of vintage-themed rooms adorned with retro furniture and captivating art pieces that transport guests to a bygone era of elegance and nostalgia. During the holiday season, The Henry Hotel transforms its intimate courtyard into a haven of tranquility amidst lush gardens adorned with twinkling lights.
Here, guests can bask in the warm Cebu sun while sipping on festive cocktails or simply unwind with a good book. What sets The Henry Hotel apart is its dedication to providing personalized experiences for each guest, ensuring that every moment spent within its walls becomes an enduring memory.
4. Harolds Hotel: A Boutique Retreat
Tucked away in Cebu City's bustling business district lies Harolds Hotel—a hidden gem known for its understated sophistication and unparalleled hospitality. This boutique hotel seamlessly blends modern comforts with warm Filipino hospitality, offering guests an exquisite retreat during the holiday season.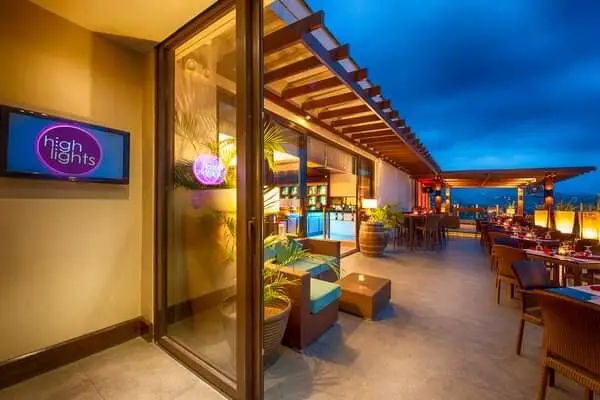 While Harolds does not boast vast beachfront expanses or sprawling gardens like some of its counterparts, what it lacks in size it makes up for with attention to detail and personalized service. From elegant Christmas decorations adorning their stylish lobby to delectable culinary offerings available at their signature restaurant, Harolds creates an intimate atmosphere where guests can celebrate the holidays in style.
Conclusion
As you explore Cebu's best hotels for celebrating Christmas and New Year, you'll discover that each property has its own distinctive charm and offerings.
Shangri-La's Mactan Resort & Spa immerses guests in a tropical paradise complete with luxurious amenities and delightful holiday activities.
Marco Polo Plaza Cebu provides an elevated experience characterized by stunning cityscape views, exquisite dining options, and breathtaking fireworks displays.
Meanwhile, The Henry Hotel offers a nostalgic escape where vintage aesthetics combine seamlessly with modern comforts.
And let's not forget Harold's Evotel Cebu, a haven of culinary delights and charming ambiance. Harold's Evotel offers a memorable dining experience that adds to the festive spirit of the holiday season.
Whether you choose to indulge in beachfront luxury, embrace panoramic city views, or revel in vintage elegance, one thing is certain – Cebu's hotels will leave a lasting impression on your holiday experience. So, go ahead and immerse yourself in the festivities, creating memories that will warm your heart long after the holiday season concludes.
---
Indulge yourself to a luxurious staycation. Choose from one of the 10 most highly ranked 5 star hotels in Cebu.

---