Which airport should you fly into when traveling to Boracay in the Philippines? Caticlan or Kalibo?
There is no airport on the island of Boracay. Travelers board a boat ferry to Boracay after their plane lands in the small town of Caticlan which is located at the northernmost tip of Panay island. There is a second airport in Kalibo, which is significantly farther away from Boracay.
list of AIRPORTS IN BORACAY
AIRPORTS IN BORACAY
Boracay is served by two airports: Kalibo International and Godofredo P. Ramos Airport, also known as Caticlan Airport or Boracay Aiport.
CATICLAN AIRPORT
Caticlan Airport (Godofredo P. Ramos Airport), also known as Boracay Airport, offers a more convenient route to Boracay and is significantly closer. From the airport, take a 10-minute boat ride to Boracay. Caticlan Airport operates fewer flights and is more expensive than Kalibo Airport.
PROS:
Closer to Boracay
No land transfers required
Jetty Port to Boracay Island is within walking distance from Airport
CONS:
Fewer Flights
More expensive airfare
Serves domestic flights only
KALIBO AIRPORT
It takes roughly 2.5 hours to get from Kalibo Airport to the Jetty Port on Boracay Island. There are flights accessible internationally. There are many ways to get about, including taxis, buses, and vans. Vans are the most common type of transportation, however, if one is not allocated for private travel, capacity problems make the trip uncomfortable. Select larger buses to make your journey more convenient. Any of the many vans and buses that are available for hire at reasonable rates can carry visitors arriving at the Caticlan Jetty Port. The cost of flights from Kalibo Airport is often lower than those from Boracay Airport. These airlines operate frequent services to and from Kalibo.
PROS
More flights
Less expensive airfares
International Aiport
CONS
More distant from Boracay Island
It takes about 2.5 hours by land to get to Jetty Port to Boracay Island.
VERDICT
Because you're on vacation, consider the most convenient option. Given the proximity of Caticlan Airport to Boracay, it is strongly advised to choose this airport when booking. Despite the airport's lack of international airport capability, a stop in one of the major Philippine cities, such as Cebu or Manila, which are both popular tourist destinations, is not a bad idea. If you go this route, you will have a truly authentic Filipino experience.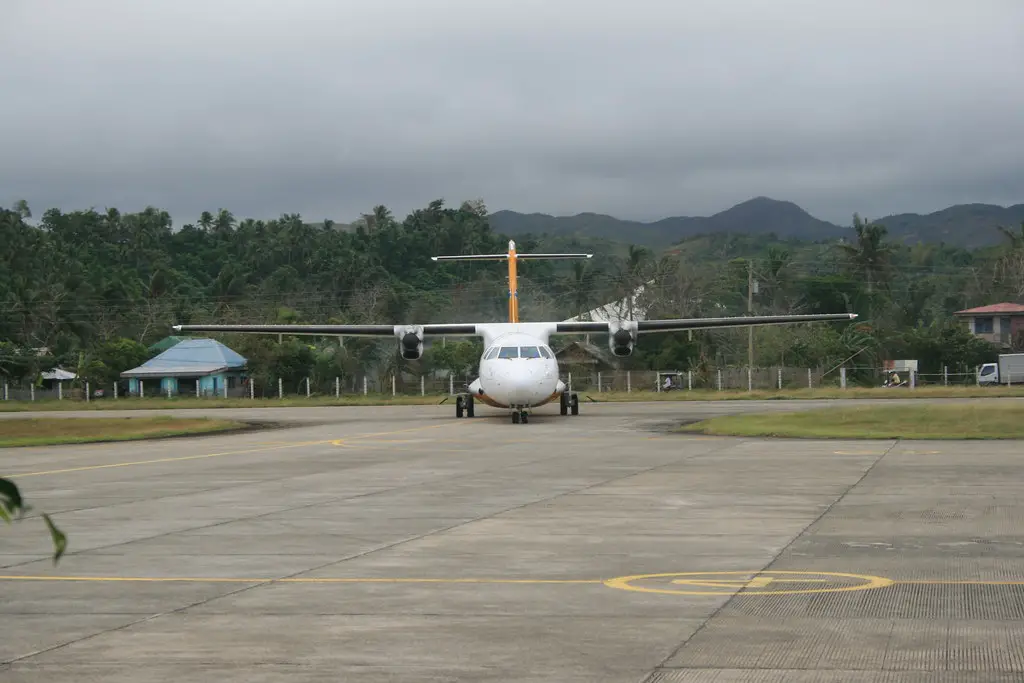 ---
The Philippines Department of Tourism lists all DOT-accredited hotels in Boracay. This list is compiled from the official tourism website so you can be sure of the accuracy and authenticity of the information.

---