The annual Sinulog festival is celebrated in honour of Cebu's patron saint, Sto. Nino. The celebrations this year are expected to be bigger and will feature range of events like vibrant dances, parades, street performances, and more! You can get all the information you need about Sinulog 2023 schedule in this guide to make the most of your experience in Cebu!
Event Calendar for the Sinulog Festival 2023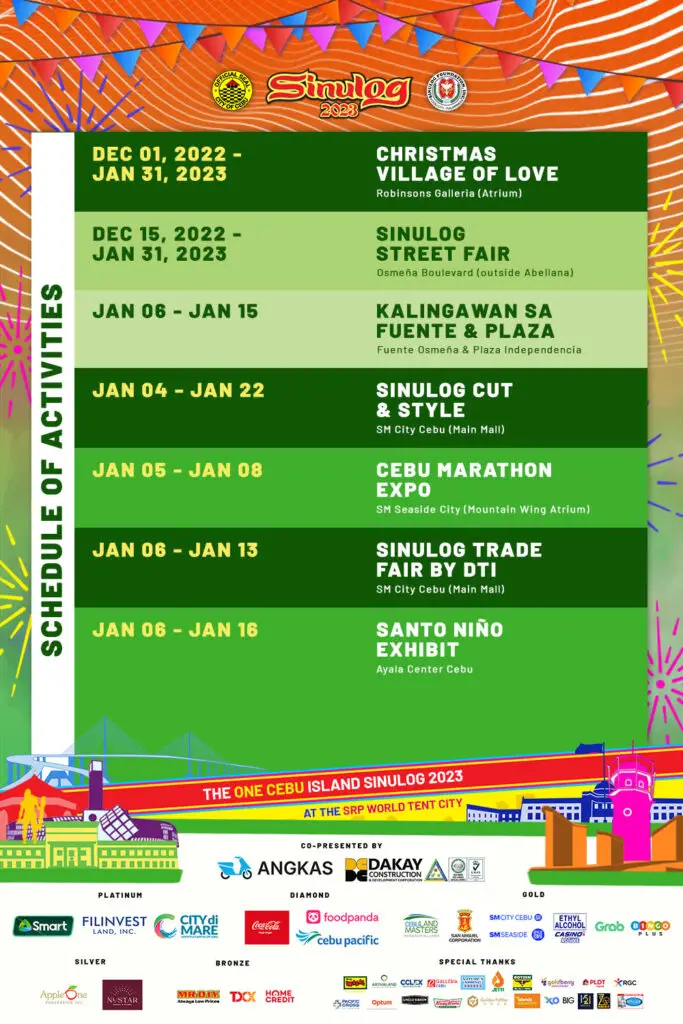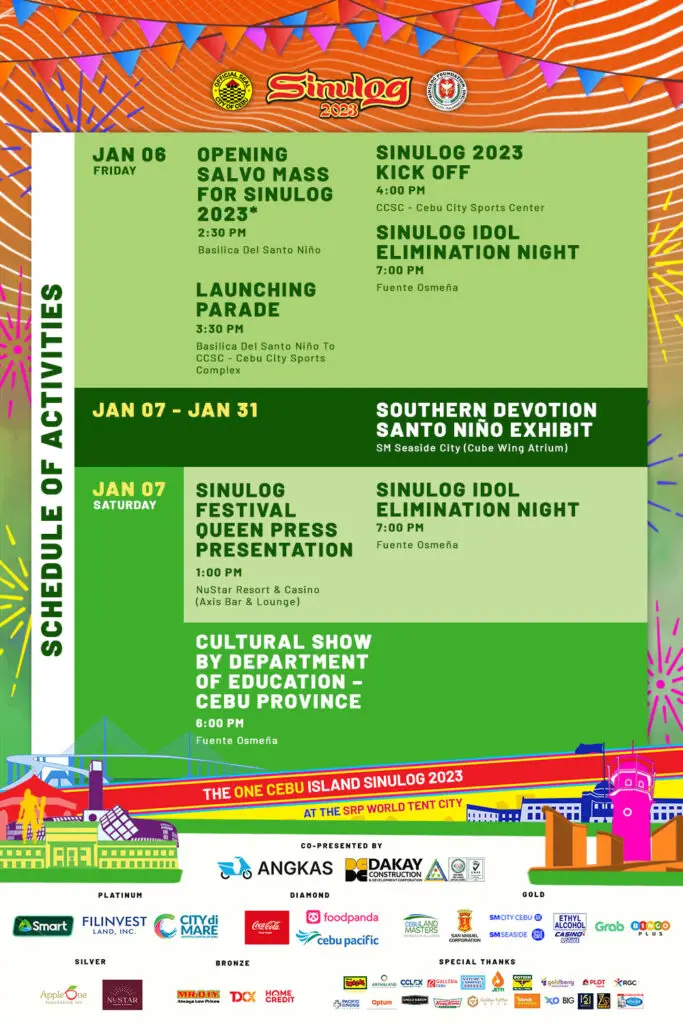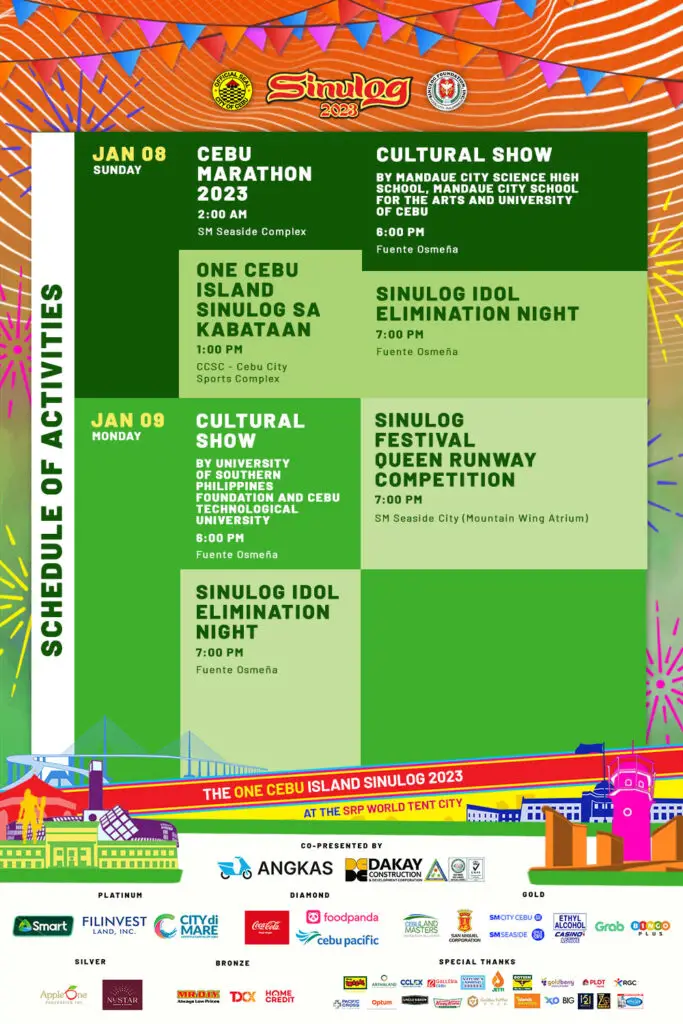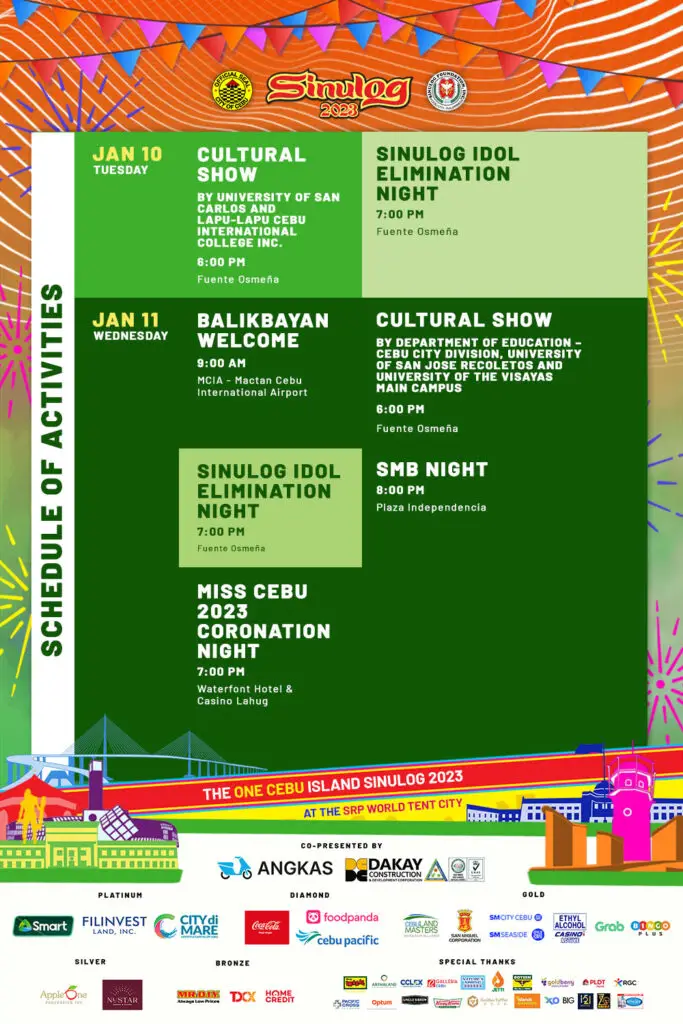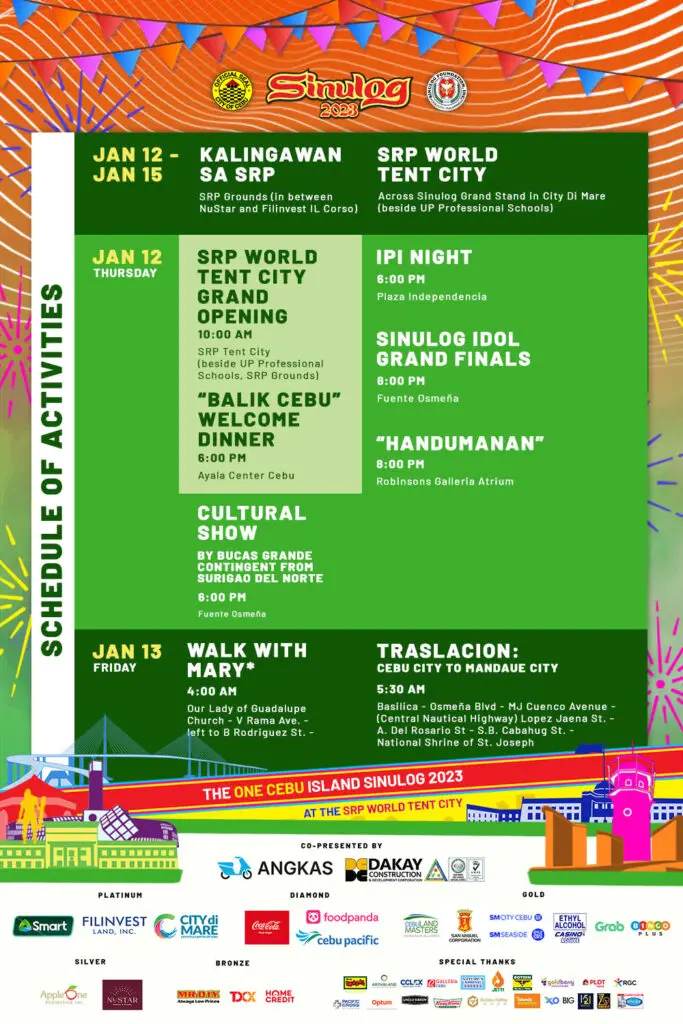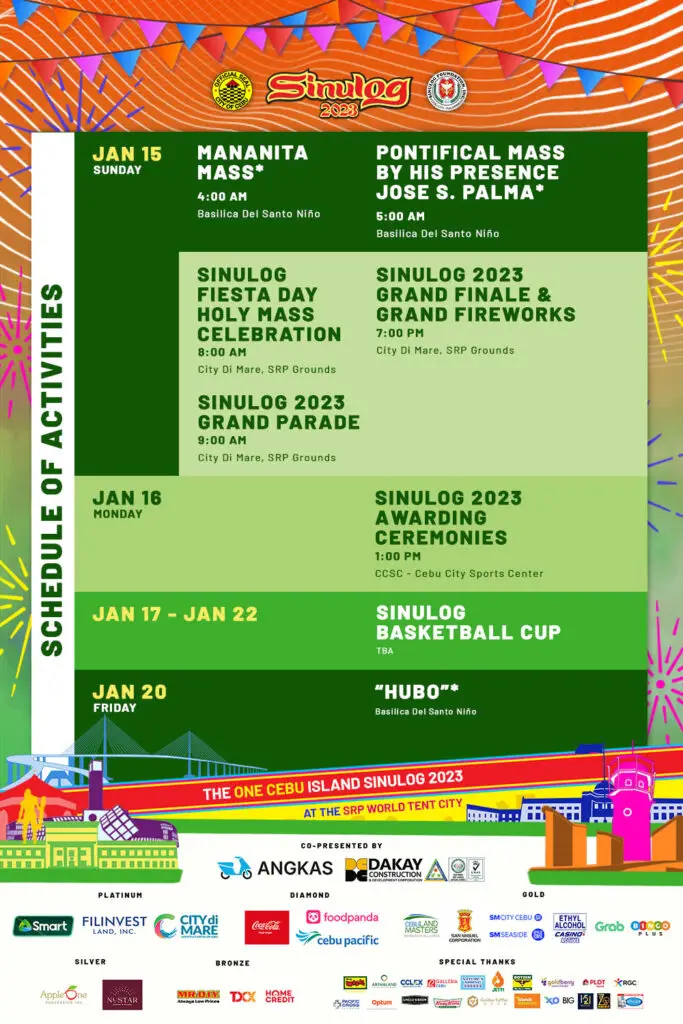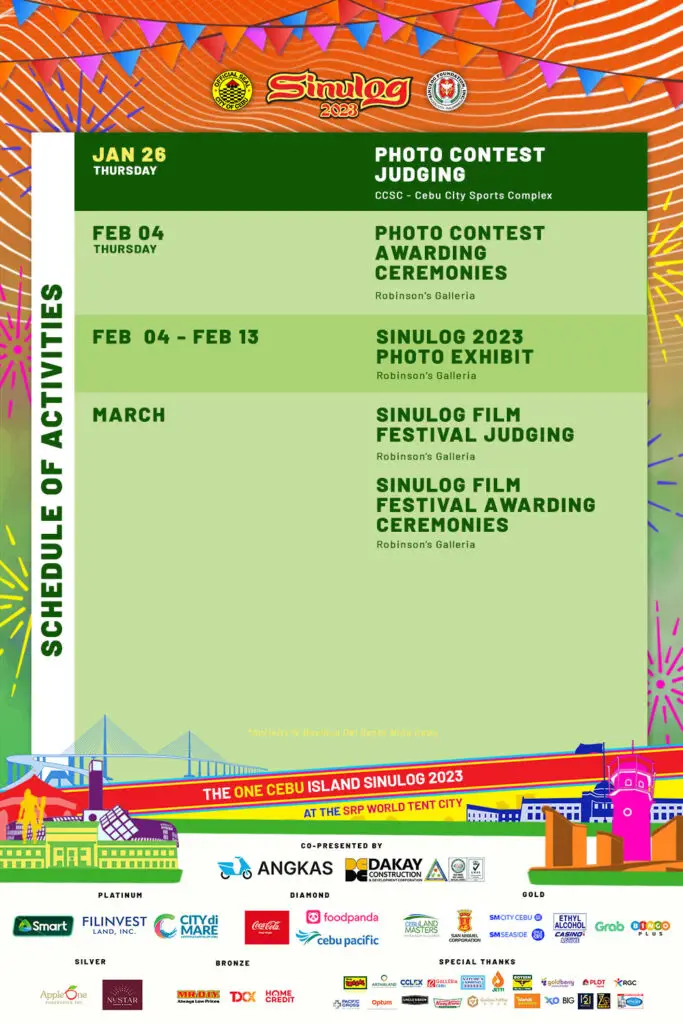 ABOUT SINULOG
Thousands of people travel to Cebu City on the third Sunday of January to celebrate the Sinulog Festival. This beautiful event, which features elaborate performances, mouthwatering food, and vibrant parades, is a representation of Filipino culture and heritage. The celebration commemorates the history of Cebuanos and pays homage to the Santo Nino de Cebu (Child Jesus). People will gather together around this time to celebrate their love of their hometowns and cultures.
Sinulog, the name of the dance rite in praise of the Santo Nino, literally translates to "like water flowing." The dance flows to the rhythm of the drums, simulating the flow of a river in Cebu. Hence, the name "Sinulog Dance."
Because of its splendor, the festival is renowned as the "Mother of All Festivals." From the dancers' colorful and well-made costumes to the beautiful dances and music provided by the drums, trumpets, and native gongs.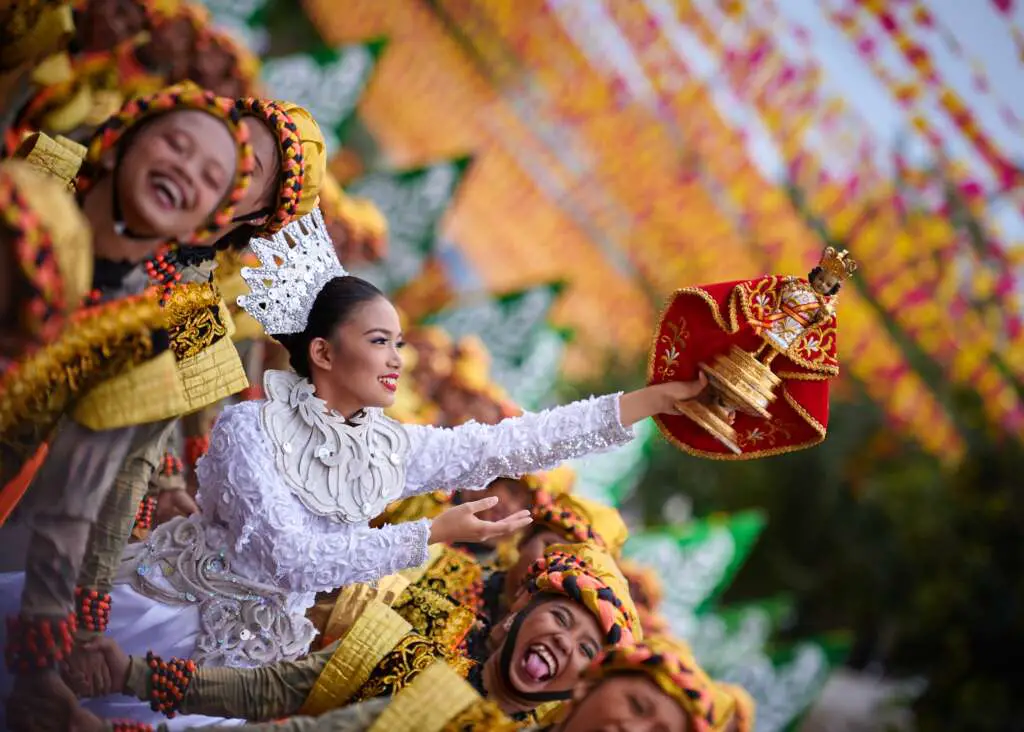 RELATED POSTS
The Philippines celebrates a variety of holidays, including the Filipino Christmas, which is one of the most important and is marked by lavish celebrations. There is also the tradition of giving gifts to relatives and friends. There are also a number of Philippine festivals in December, and the following are some of the more significant.

---