Food delivery has recently become a huge trend in the food industry. Many people nowadays prefer to have their food delivered to them rather than cooking and cleaning up after themselves. This is ideal for people who do not want to spend time in the kitchen, but it can be difficult to find a reputable company that will deliver high-quality food at a reasonable price. In this post, we'll look at the best food delivery apps that deliver high-quality food in the Philippines.
LIST OF THE BEST FOOD DELIVERY APPS IN THE PHILIPPINES
THE BEST FOOD DELIVERY APPS IN THE PHILIPPINES
1. FOOD PANDA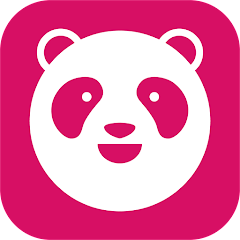 The app is jam-packed with the world's best food experiences. Do you want some wood-fired pizza, a classic burger, or some super fresh sushi? Food Panda knows where to find the best food in the city for every cuisine. 
Plus, foodpanda is more than just a restaurant. Is your milk gone? Batteries? Detergent? Foodpanda shops offer thousands of products for purchase. It's like ordering groceries online without having to wait. Choose your favorite stores for groceries, beverages, health, pharmaceuticals, and even electronics.
how it works
First, enter your home/office/treehouse address. Then, select your favorite restaurant or store and place your order. They prepare your items and deliver them to you once they are ready. If you want to keep an eye on your rider, you can do so in real-time. Simply relax and enjoy.
what makes Food Panda special
Foodpanda works with the best spots near you, whether you're looking for the biggest brands or your favorite local restaurant or shop. Sushi or pizza? Food or presents? Whatever you're looking for, Food Panda will be there with a smile, while you save time to do something else you enjoy.
Download the app here…
2. GRAB SUPERAPP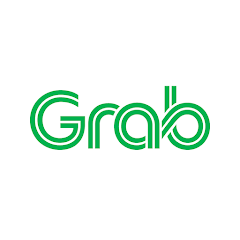 Features
Any craving can be satisfied with food delivery.
GrabFood: Place an order from your favorite restaurant and have it delivered to your door.

Grocery delivery that is both diverse and convenient
GrabMart: Groceries and handpicked fresh produce are delivered from store to door within an hour or at a predetermined time.

Cashless payments are safe and simple.
GrabPay is a safe and secure mobile wallet that allows you to pay for Grab services as well as local merchants.

GrabRewards: Earn reward points for every dollar spent and use them to redeem deals from the GrabRewards catalog.
Download the app here…
3. LALAFOOD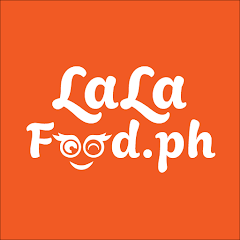 LalaFood is a simple way to have your favorite foods delivered to your door. LalaFood delivers food and desserts from the best restaurants to your door. We have hundreds of restaurants from which to choose.
LalaFood boasts a diverse range of restaurants from which foodies can place multiple ongoing orders. There is no minimum bill requirement; vendors who partner with the platform can deliver from one city to another. Anyone who wants to satisfy their taste buds must provide their location information and choose a delivery location on the platform.
Download the app here…
4. MANGAN.PH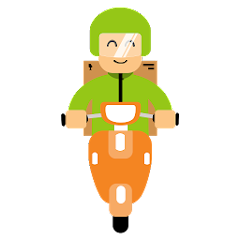 Mangan PH is an online food delivery service that allows people to conveniently place orders while also supporting local restaurants.
Mangan is a Kapampangan word that means "eat" or "kain."
It's one thing to eat good food; it's quite another to experience authentic local culture.
Pampanga, Tarlac, Bataan, Baguio, Dagupan, Antipolo City, Lipa Batangas, Pasig City, Bulacan, Laguna, Cabanatuan, Talavera, Science City of Muoz, San Jose City Nueva Ecija are among the areas covered.
Download the app here…
---
Get inspired with easy and delicious ulam ideas for your next Pinoy lunch. From classic favorites to healthy innovations, we have the perfect recipes to make your mealtime enjoyable. Discover new flavors and cooking techniques that will delight your family or friends.

---