Choose the perfect Valentine's Day greeting with this collection of heartfelt messages and quotes. With something to match every style, show your loved ones how much you care this Valentine's Day with a thoughtful greeting they'll never forget.
Happy Valentine's Day to the one who means the most to me.
You're my everything. Happy Valentine's Day!
You take my breath away. Always.
I was just thinking about the people who matter to me this Valentine's Day, and you popped into my head.
Sending you a big Valentine's Day hug.
The growing affection I have for you is the sweetest and most priceless thing I have ever experienced.
I'm incredibly fortunate to love my best friend.
To the most precious woman in my life, happy Valentine's Day.
I look forward to spending many more Valentine's Days with my true love.
Happy Valentine's Day, gorgeous.
My heart still feels the same way about you after all these years of being together.
Happy Valentine's Day, handsome.
Hope your day is filled with fun and your mouth is filled with chocolate!
You are my soulmate, my partner, and my best friend. I love you.
I would choose you again and again. Happy Valentine's Day to the woman of my dreams.
You're sweeter than any heart-shaped box of chocolates.
May this Valentine's Day bring all the love your heart can hold.
Thank you for being the reason I look forward to every day.
I love you more than you'll ever know. Happy Valentine's Day!
I didn't understand what love was until I met you, my Valentine.
Every day I wake up next to you feels like Valentine's Day.
Thank you for always making me feel loved.
You have supported me through both good and bad times. I simply wanted to say thanks for being there for me.
Thanks for being you and for being mine.
I wish I could give you a big hug in person, but this card will have to do.
 I can't imagine a single day of the past year without you.
When I'm with you, the world seems like such a beautiful place.
I've enjoyed every second I've had with you.
Wishing you a beautiful day filled with all the love and happiness you deserve.
You still make me laugh like crazy. 
From the moment we first met, I knew I wanted to celebrate every Valentine's Day with you.
Being us is the best thing I'll ever be.
When we first met, I was already certain that I wanted to spend every Valentine's Day with you. You're my rock, and I don't know what I'd do without you. Happy Valentine's Day!
You never fail to give me butterflies.
I'm so thrilled we got to spend our first Valentine's Day together. I hope it's the first of many.
To the most gorgeous woman I know, happy Valentine's Day.
I appreciate all the love, happiness, and adventure you have brought into my life. I cherish you.
I will love you forever, through all the seasons. Valentine's Day!
I'm yours forever, my love. Happy Valentine's Day.
My heart belongs to you.
I honestly don't know what I would do without you.
I enjoy all of our adventures together.
The affection I have for you is the greatest thing I have discovered this year.
My favorite love story is ours.
 I never knew love could be so beautiful until I met you.
I can't help but smile whenever I think of you, and I don't mind going crazy for you.
My eternal Valentine, I wish you the sweetest, happiest day.
It has been a journey. one that I'd carry out once more.
Happy Valentine's Day to the most amazing woman I have the honor of calling my wife.
You are my happily ever after. Happy Valentine's Day!
I enjoy everything we do together.
The more time we spend together, the more I love you.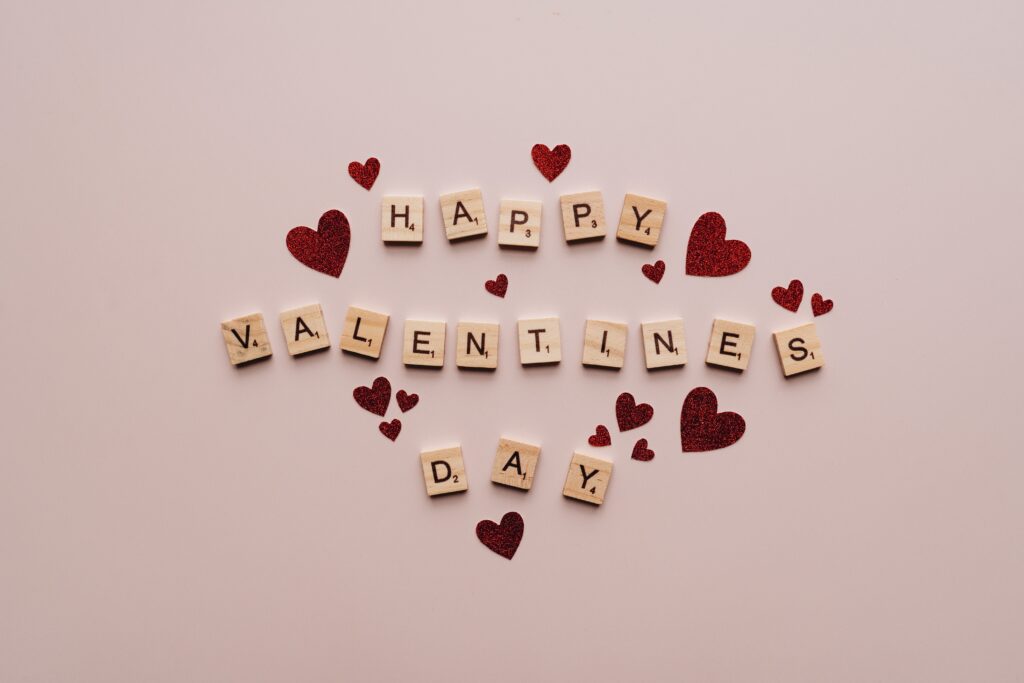 ABOUT VALENTINE'S DAY
Valentine's Day is a day to celebrate romance, and is celebrated each year on February 14. It originated in ancient Rome as a religious feast to honor the love of Cupid. Today, Valentine's Day is observed in many countries as an occasion for celebration and gift giving.
WHEN IS VALENTINES DAY?
Valentine's Day is observed on February 14 each year.
Valentine's Day in 2023 falls on Tuesday, February 14.
how many days until valentine's day
There are still 2 days until February 14th, 2023.
valentineS day meaning
Valentine's Day may have derived its name from a priest who was executed as a martyr by the Roman emperor Claudius II Gothicus in around 270 CE, despite the fact that there were other Christian martyrs by the name of Valentine. Although it's likely that the two saints were actually one person, some tales claim that the feast was named for the bishop St. Valentine of Terni.
why is valentine's day celebrated
Valentine's Day is a celebration of romance and love. Over the years, Valentine's Day has served as a religious celebration, a secular festival, and a day of long-standing custom. Most people choose to show their love and thanks to the people in their lives, whether they are coworkers, romantic partners, friends, or family members. 
the truth about valentine's day
The origins of Valentine's Day can be traced in the pagan celebration of Lupercalia, a fertility festival held in honor of Faunus, the Roman god of agriculture, around the middle of February. With the rise of Christianity, the feast was renamed in honor of St. Valentine, who was already recognized as the patron saint of lovers.