Make your birthday even more special with a free buffet feast at Vikings Cebu during your birth month! Indulge in a wide array of mouth-watering dishes and celebrate your special day in style.
Only Vikings Cebu can take you to new worlds through food while offering you a magnificent atmosphere. Enjoy delectable cuisines from all around the globe, each meal freshly prepared by a team of elite chefs.
The country's best buffet, Vikings offers an array of unique delicacies that are unmatched by any other restaurant. Start planning your biggest gastronomic trip ever by gathering your loved ones. Enjoy yourself and eat heartily and like a Viking!
FREE BIRTHDAY BUFFET
Bring 4 paying adults on any day during your birth month, or only 1 paying adult on the day of your birthday.
VIKINGS CEBU PRICE
Php 888 on Weekdays
Php 988 on Weekdays
*Prices are subject to a 5% discount
VIKINGS CEBU OPERATING HOURS
Monday: 11:00 AM – 10:00 PM
Tuesday: 5:00 PM – 10:00 PM
Wednesday: 11:00 AM – 10:00 PM
Thursday: 11:00 AM – 2:30 PM, 5:30 PM – 10:00 PM
Friday: 11:00 AM – 2:30 PM, 5:30 PM – 10:00 PM
Saturday: 11:00 AM – 11:00 PM
Sunday: 10:00 AM – 2:30 PM, 5:30 PM – 10:00 PM
ABOUT VIKINGS CEBU
With one of the largest buffet areas in the Philippines, Vikings has raised the bar for elegant dining. Each Vikings branch's spectacular architecture will leave you speechless. They all have enormous, artistically themed structures.
The Cebu branch's doors were formally opened on May 10, 2016, with an intricately built decor that was influenced by pop culture. The Vikings Cebu buffet offers an infinite selection of high-quality delicacies from all over the world, providing Cebuanos with a distinctive dining experience. By tackling the numerous food stations and sampling an unusual fusion of sensations, visitors may act like Vikings for the day.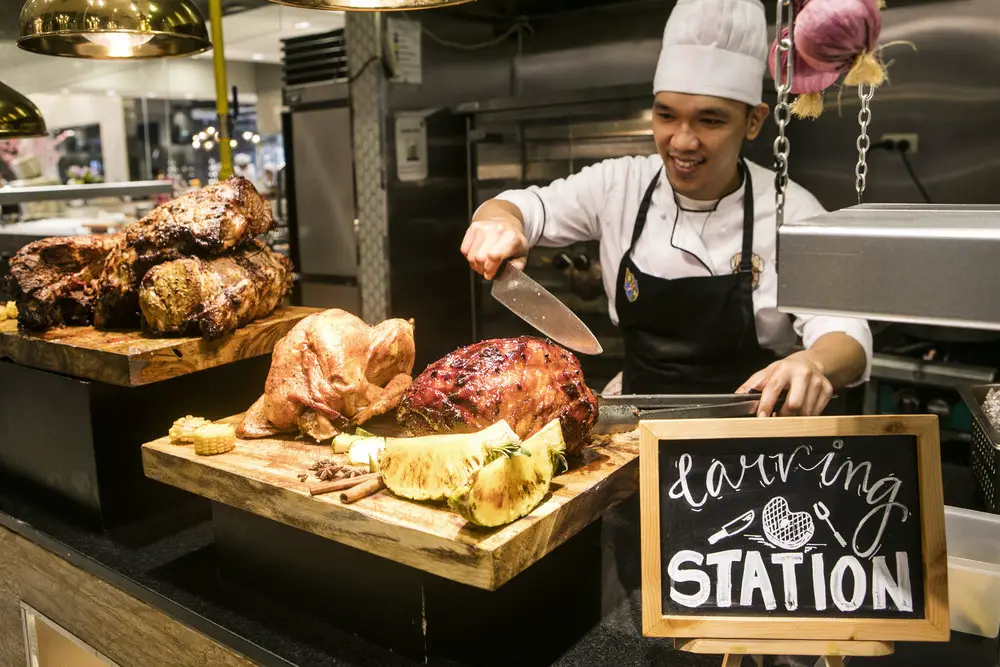 Discover how each cuisine will fascinate you, including American, Asian, and European. You can choose from more than 400 delicious dishes prepared with cooking techniques. The alluring sights, lovely smells, and divine tastes that are only found at Vikings will astound your senses.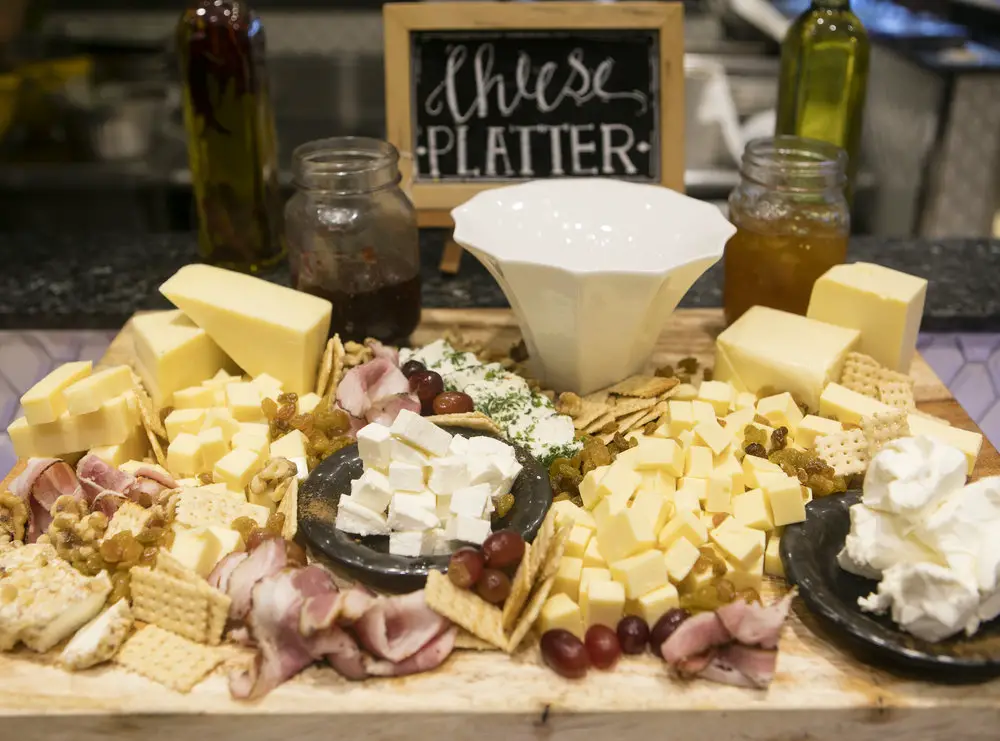 The best buffet in the country, Vikings features a huge variety of unique foods that are unmatched by any other restaurant. It's time to eat as you've never eaten before. Organize your best culinary adventure ever with the help of your loved ones. Have a great time and feast like a Viking.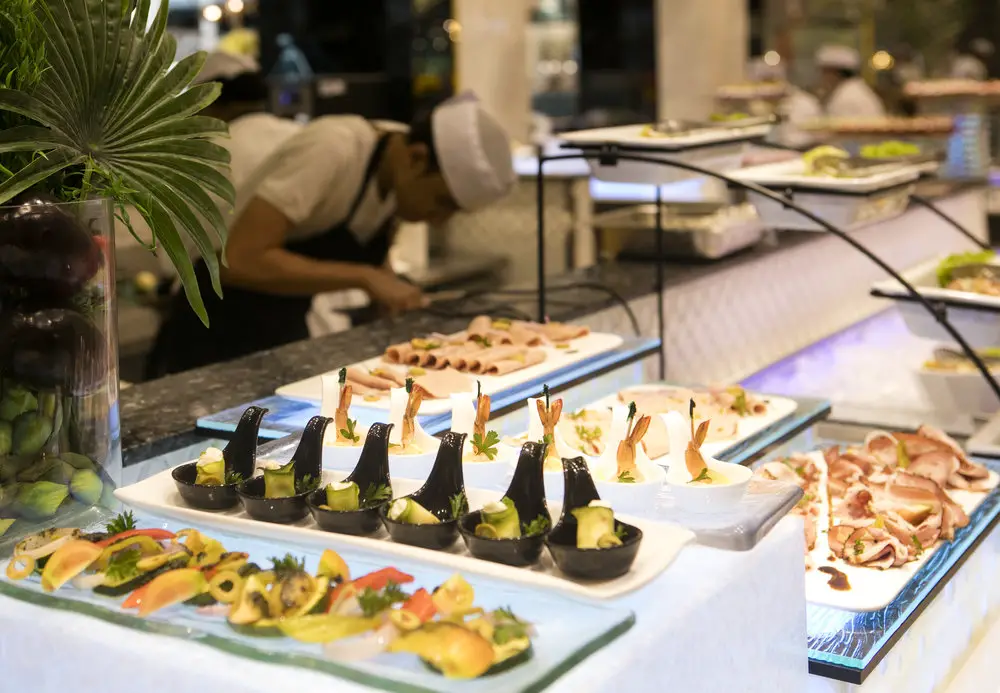 OTHER PROMOTIONS AVAILABLE AT VIKINGS CEBU
Celebrate Big! Get a 25-40% discount.
Beer All You Can!
VIKINGS CEBU CONTACT INFORMATION
VIKINGS CEBU LOCATION
2nd Floor, SM City Cebu – North Wing, North Reclamation Area, Cebu City
MYTOURGUIDE.PH'S REVIEW OF VIKINGS CEBU
This evaluation was based on a visit in January 2023.
We have dined at this buffet restaurant twice. The restaurant had previously radiated sophistication and grandeur, but on this second visit, the atmosphere drastically declined. The chairs are starting to look antiquated, and the food is no longer of the best quality. The environment is too noisy and crowded. Brief descriptions of the location paint a picture of a marketplace filled with cooked food. To be fair, the majority of diners here are celebrating a special occasion, so that is to be expected. Given the amazing promotions available, this restaurant should be taken into consideration when celebrating birthdays. However, there are much better options available if you're searching for a more opulent and exclusive dining experience.
OTHER VIKINGS BRANCHES
---
RELATED POSTS