Celebrating Mother's Day in the Philippines
Mother's Day is a special occasion celebrated around the world to honor mothers and motherhood. In the Philippines, Mother's Day is celebrated on the second Sunday of May every year.
This day is a time for families to show their love and appreciation for their mothers, grandmothers, and mother figures in their lives. The tradition of celebrating Mother's Day in the Philippines dates back to the early 1920s when it was introduced by an American woman named Felicitas Aquino.
She started a movement to celebrate mothers and promote maternal health awareness. Today, Mother's Day has become an important holiday that Filipinos look forward to each year.
The Importance of Showing Appreciation to Mothers
Our mothers play a crucial role in our lives from birth until adulthood. They are often our first teachers, caregivers, and role models.
They sacrifice so much of themselves for their children and families without expecting anything in return. Mothers deserve our love, respect, and gratitude every day of the year.
However, Mother's Day is an opportunity for us to show our appreciation in a special way. It is a time to express how much we value all that they do for us.
There are many ways we can show our love and appreciation on this special day. From simple gestures like giving them flowers or cooking them breakfast, to more elaborate surprises like throwing them a party or taking them on vacation – there are countless ways we can make our mothers feel extra special.
As we celebrate Mother's Day this year, take some time out of your busy schedule to express your gratitude towards your mother figure(s). Show them how much you care through words or actions- whether it be through simple gestures or grand surprises – let them know they are loved!
Traditional Gift Ideas
Flowers and Chocolates – A Classic Combination
One of the most beloved and classic gifts for Mother's Day is a bouquet of flowers and a box of chocolates. These two items have been the staples of gift-giving for generations, and they never fail to bring a smile to your mother's face.
Flowers are the perfect way to brighten up any room, while chocolates provide that extra bit of sweetness in your mom's life. To make the gift even more special, consider choosing her favorite flowers or selecting a box of artisanal chocolates.
Personalized Cards or Letters – From the Heart
Nothing shows love and appreciation quite like a heartfelt message from the people you love. One great way to express your feelings this Mother's Day is by creating a personalized card or writing her a letter.
Whether you're great with words or not, taking some time to jot down your thoughts on paper will let her know how much she means to you. You can also add photos or drawings to create an extra-special touch.
Jewelry or Accessories – Timeless Treasures
Another classic gift idea for Mother's Day is jewelry or accessories. This could be anything from earrings, necklaces, bracelets or rings, all in different styles that would suit your mom's preference.
Jewelry is timeless and can be passed down through generations as family treasures which will always remind her how much she means to you. If you're not sure what kind of jewelry she likes, try observing what she wears on special occasions or ask other family members for ideas.
The DIY Gift – Added Thoughtfulness
If you're feeling particularly crafty this Mother's Day, consider making something special for your mom rather than buying her something from the store. It could be anything from knitting her a scarf in her favorite color, to making a painting or creating a scrapbook of family memories.
A DIY gift adds a personal touch that can't be found in store-bought gifts. This is an excellent way to show your love and appreciation by putting your time and effort into making something unique for her.
Surprise Her with Breakfast in Bed
One thing that never goes out of style when it comes to surprising your mom on Mother's Day is preparing breakfast in bed for her. You can whip up her favorite breakfast dishes or try making something new that you know she would love.
Get creative with the presentation by arranging the food artfully on a tray and adding fresh flowers as a centerpiece. This gesture shows how much you care about her comfort and happiness, and it's an excellent opportunity for some quality time together over a delicious meal!
Practical Gift Ideas:
As much as Filipina mothers love receiving flowers and chocolates, practical gifts that they can use every day are also greatly appreciated. Here are some practical gift ideas that your mom will surely love:
Kitchen Appliances or Cookware:
Filipino moms love to cook and experiment with different dishes. Why not upgrade her cooking game by giving her new kitchen appliances or cookware? A high-quality rice cooker or an air fryer would be a perfect addition to her kitchen.
If she's into baking, you can give her a stand mixer or a baking pan set. She'll definitely appreciate the thought you put into selecting these items for her.
Home Decor Items:
Filipina moms take pride in keeping their homes clean and organized. Giving them home decor items is a great way to show appreciation for their hard work in maintaining a beautiful home.
You can give her decorative throw pillows, picture frames, vases, candle holders, or even wall art. These items will surely add some personality and style to her living space.
Clothing or Accessories:
Aside from being great homemakers, Filipina moms also know how to dress up well. Surprise your mom with clothing or accessories that match her style and personality.
It could be anything from a new dress, shoes, bag, earrings, or necklace. She'll appreciate the effort you put into choosing something that reflects her taste.
Bathroom Essentials:
Everybody needs to stay clean and fresh so why not make bath time even more luxurious for your mom? Consider buying body scrubs, soaps, and lotions in relaxing scents like lavender and jasmine- maybe she never splurges on herself but would cherish something indulgent like this!
Books/Diaries :
If your mother loves reading books then buy her the latest bestseller that she may have been wanting to read for a while. You can also gift her diaries or planners that can help her in staying organized and make daily notes. Diaries are a great way of reminiscing memories and keeping track of important dates.
These are just some ideas for practical gifts to give your Filipina mother on Mother's Day. Remember, the best gift is one that comes from the heart and shows how much you appreciate all the hard work she does for the family every day.
Unique Gift Ideas
Spa treatments or massages: Pamper Your Mom
When it comes to pampering mom on Mother's Day, few things come close to a day of relaxation at the spa. Consider treating your mom to a luxurious massage or facial at her favorite spa.
Alternatively, you can book her a day-long package that includes multiple treatments, such as a full-body scrub followed by a massage and pedicure. It's sure to be an unforgettable experience of pure relaxation and rejuvenation.
Subscription to a Filipino magazine or book club: Keep Her Engaged
If your mom is an avid reader or loves staying up-to-date with the latest trends in the Philippines, consider gifting her a subscription to a Filipino magazine or book club. This way, she doesn't miss out on all the exclusive articles and insights that only local publications can offer.
Choose from popular magazines such as Good Housekeeping Philippines, Preview Magazine, and YES! Magazine.
Handmade gifts such as a scrapbook or photo album: Show Your Creativity
Sometimes the best gifts are those made from the heart. If you're looking for something unique that shows your creativity and love for your mom, then consider making her a scrapbook or photo album filled with memorable moments from over the years. You can include pictures from family vacations, special events like birthdays and graduations, and even handwritten notes expressing how much she means to you.
Customized jewelry: Make It Personalized
Jewelry is always an excellent choice when it comes to Mother's Day gifts because it's something that she can wear every day as a reminder of your love for her. However, if you want to take it up another notch this year, consider having customized jewelry made just for her. You could have her name or birthdate engraved on a necklace or bracelet, or create a custom ring with her favorite gemstone.
Experience gifts: Create an Unforgettable Memory
If your mom is someone who loves creating unforgettable memories, then consider gifting her with an experience that she'll never forget. For example, you could take her on a hot air balloon ride or a skydiving adventure. Alternatively, you could book a cooking class for both of you to learn how to prepare traditional Filipino dishes together.
Whatever experience you choose, it's sure to be one that she'll cherish for years to come. When it comes to Mother's Day gift ideas for your Filipina mother, there are many unique and creative options available.
Whether it's pampering her with a spa day or gifting her personalized jewelry and handmade gifts such as scrapbooks and photo albums; the possibilities are endless! Remember that the most important thing is to express your love and appreciation towards your mother in whatever way possible because, after all, she is always there for us through thick and thin.
Food and Beverage Gift Ideas Filipino cuisine is known for its rich flavors and unique combinations of ingredients. Therefore, a gift basket filled with Filipino snacks and treats is sure to be a hit with any Filipina mother.
Some popular snacks that you can include in the basket are chicharon (pork rinds), dried mangoes, polvoron (sweet milk powder candy), yema (custard candy), and ensaymada (sweet bread topped with butter and sugar). You can also add some instant coffee or tea sachets to complete the package.
Another thoughtful way to show appreciation to your mother is by cooking her favorite meal. Preparing a home-cooked meal requires effort and dedication, but it's worth it when you see the smile on her face.
Filipinos love to eat adobo, which is a dish made of chicken or pork cooked in vinegar, soy sauce, garlic, bay leaves, and black pepper. Another popular dish is sinigang which is a sour soup made with meat or seafood and vegetables such as okra, onions, tomatoes, radishes, taro stems or kamote leaves.
If your mother enjoys a drink every now and then, consider gifting her with a bottle of her favorite wine or liquor. Red wine like Cabernet Sauvignon or Merlot pairs well with Filipino dishes such as beef caldereta while white wine like Chardonnay goes well with seafood dishes like grilled squid stuffed with tomatoes.
In addition to the above three ideas for food gifts for your Filipina mom on Mother's Day there are other great options too! For example:
Gourmet Coffee – Filipinos love their coffee! Gift your mom some premium coffee beans from the Philippines – there are plenty of artisanal roasters that offer specialty blends online.
Lechon – If you want to go all out for Mother's Day why not order a lechon from one of the local Filipino restaurants? Lechon is a whole roasted pig that's crispy on the outside and tender on the inside.
It's a centerpiece dish that will make your mother feel extra special. Tea Sampler – If your mom prefers tea over coffee, consider putting together a sampler pack of different teas from the Philippines like tsaa (lemongrass tea), salabat (ginger tea), or pandan (a fragrant herb used to flavor desserts).
There are many different food and beverage gifts you can give to your Filipina mother on Mother's Day. From delicacies like chicharon and ensaymada to home-cooked adobo or sinigang, there are plenty of options to suit any taste.
Gifting her with her favorite wine or liquor is also a thoughtful idea. Whatever you choose, remember that it's not about how much money you spend but rather the effort you put into making your mother feel loved and appreciated.
Conclusion
Summary of Gift Ideas Presented in the Article
In this article, we have discussed a variety of Mother's Day gift ideas that your Filipina mother will surely love. Traditional gift ideas such as flowers, chocolates, and personalized cards are always a great way to express your love and appreciation.
Practical gifts like kitchen appliances or home decor items can also show your mother how much you care about her comfort and well-being. Unique gifts like spa treatments or handmade scrapbooks allow you to add a personal touch to your Mother's Day celebration.
Food and beverage gifts can also be a great way to celebrate Mother's Day with your Filipina mother. A basket of Filipino snacks and treats or a home-cooked meal prepared by the family can demonstrate how much she means to you while providing an opportunity for the family to come together.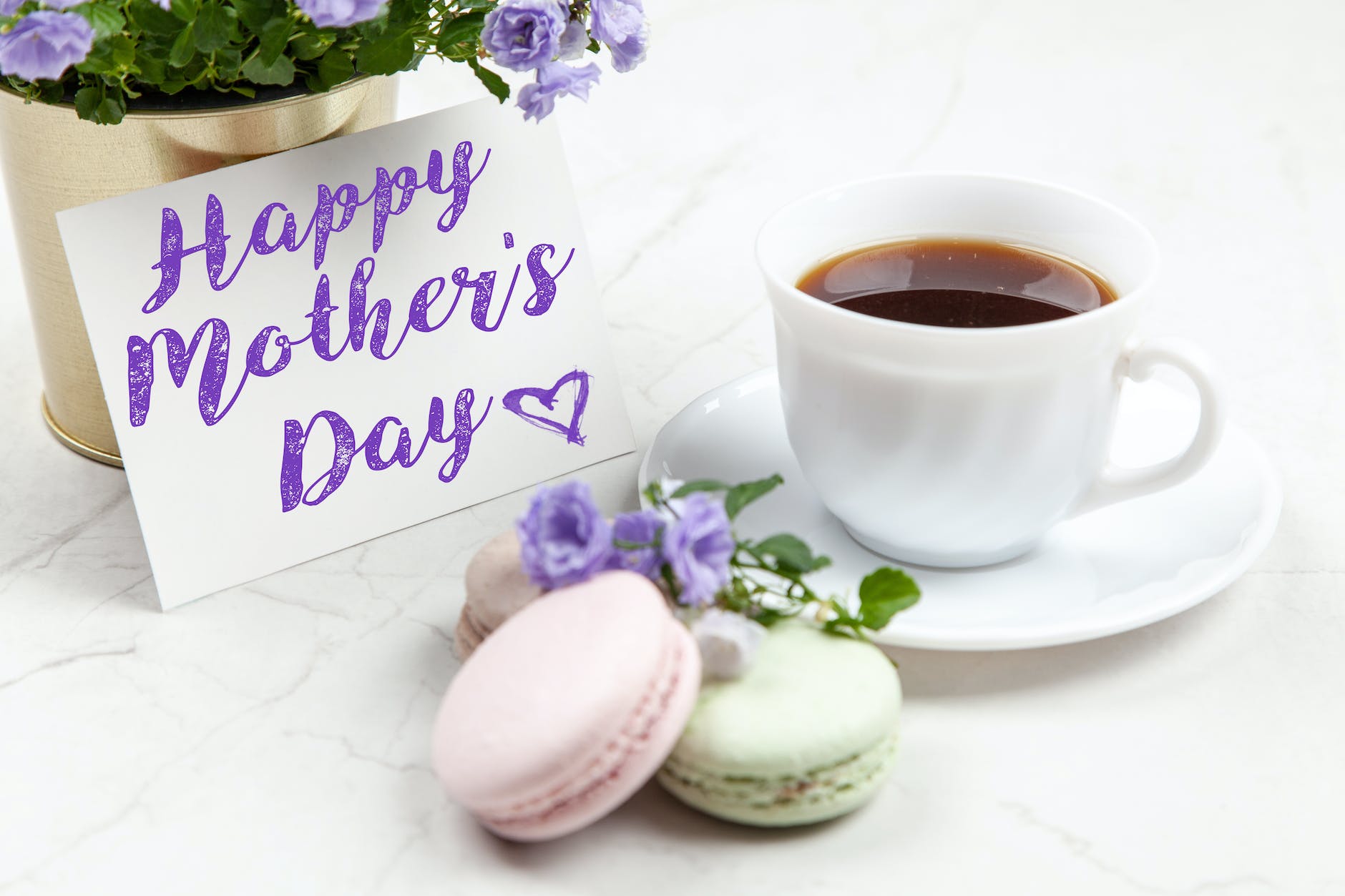 Final Thoughts on the Importance of Showing Love and Appreciation to Mothers on Mother's Day
Mother's Day is an important holiday in the Philippines, as it provides an opportunity for us to thank our mothers for all that they do for us. Our mothers have given us so much throughout our lives, from their unwavering support and encouragement to their unconditional love.
Showing appreciation on Mother's Day is not just about giving gifts – it is about taking the time to reflect on all that our mothers have done for us and acknowledging their importance in our lives. Whether it is through spending quality time with them or expressing gratitude through acts of kindness, we should make every effort possible to show our mothers how much they mean to us.
Remember that there is no one-size-fits-all approach when it comes to celebrating Mother's Day with your Filipina mother. The most important thing is that you take the time to think about what she would appreciate most and put effort into making her feel loved and appreciated.
I hope that this article has provided you with some inspiration and ideas for celebrating Mother's Day with your Filipina mother. Let us continue to express our love and appreciation for our mothers not just on this special occasion, but every day of the year.