With the Philippines being a popular holiday destination, a lot of tourists are looking to book their trip somewhere affordable. If you've been in the market for affordable resorts in Cebu that don't fall under the radar, this article will guide you on the best ones.
LIST OF BEST AFFORDABLE BEACH RESORTS IN CEBU
---
THE BEST CHEAP BEACH RESORTS IN CEBU
Price from ₱2100
Address: Malapascua Island, Daanbantayan, 6013 Cebu, Philippines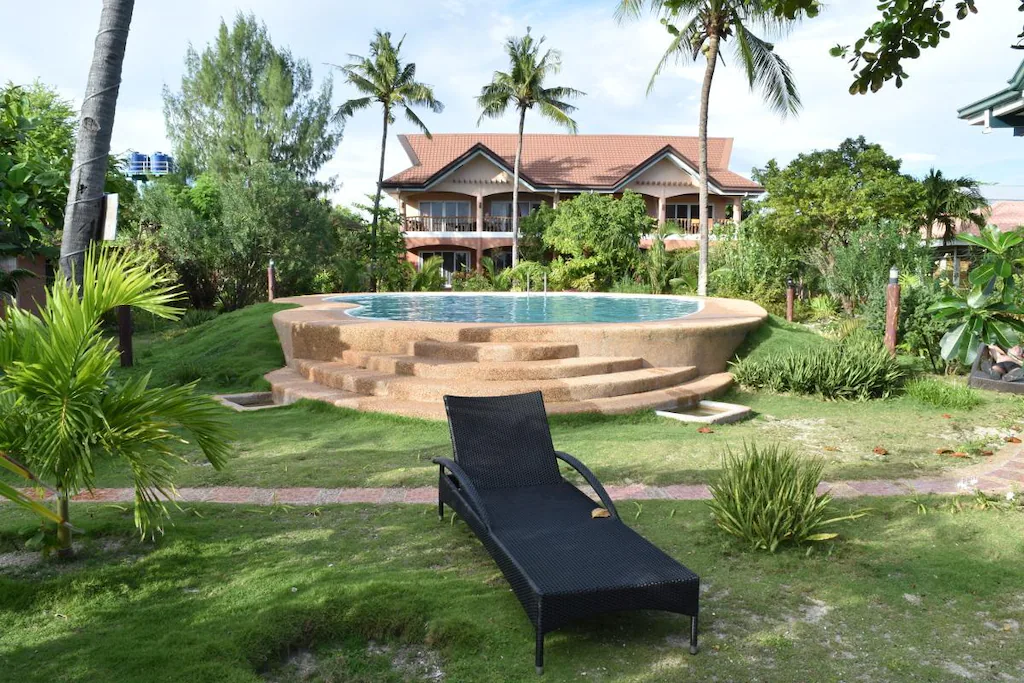 As the first resort on Malapascua Island, it had a spectacular beginning. The four words Corals, Coconuts, Bananas, and Cabanas inspired the name Cocobana.  The Resort is situated in the heart of the snow-white Bounty Beach. The Swiss and Philippine management teams of Cocobana Beach Resort work together to run the resort.  The position of the Resort is unrivaled. There is plenty of room to relax and sunbathe on the excellent sandy beach. Adults and children alike can enjoy snorkeling and scuba diving in the lagoon thanks to an easy slope. Find out more…

Price from ₱2800
Adress: Malapascua Island, Brgy. Logon, Daan-Bantayan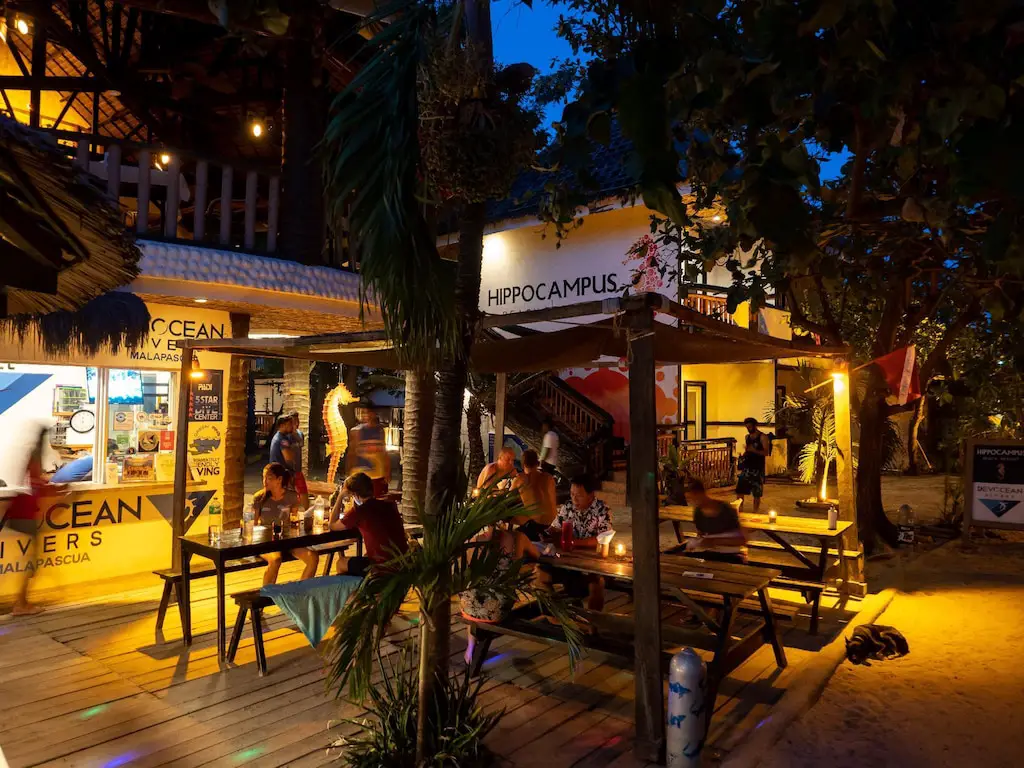 Hippocampus is in the heart of Bounty Beach, close to all restaurants, bars, and spas. Hippocampus has gradually grown to include 18 rooms, a full-service restaurant and bar, Devocean Divers' dive store, and the island's only Kitesurfing School. Find out more…
Price from ₱3700
Address: Tuble, Moalboal
Kasai Village is a dive resort and spa in Cebu, located near the charming fishing village of Moalboal. It has a panoramic view of over 20 world-class dive sites, including the world-famous Pescador Island. A wall reef just off the resort's boat pier is home to tens of thousands of different species of marine life, including the iconic pigmy sea horse and Sargassum frogfish. Whale sharks have also been spotted right off the coral wall. A sophisticated and well-equipped dive shop is available at the resort. Find out more…

Price from ₱ 3100
Address: Sitio Pasil, Logon, Daan Bantayan, Cebu
Malapascua Exotic Dive Resort has come a long way since its humble beginnings in 1997 with just a few beach villas. It is now a 5-star IDC Resort with a global reputation. Over the years, the dive shop has grown dramatically, and currently includes four huge "banka" boats, one smaller dive boat, two flatboats, nitrox facilities, a multimedia classroom, and a large team of professional instructors and divemasters. Find out more…

Price from ₱ 3100
Address: Malapascua Island, Daan Bantayan
A magnificent beachfront resort located on the picturesque Malapascua Island's south coast. Providing exceptional service for over a decade. From the minute you arrive on the island, the resort provides you with the best options for a relaxing stay. Find out more…
Price from ₱ 1600
Address: Logon, Malapascua Island, Daan Bantayan
The Mangrove Oriental Resort is an excellent choice for rest and refreshments for visitors to Malapascua Island. The Mangrove Oriental Resort is well-known for its low-cost rooms and close access to excellent eateries, making it much easier to see the finest of Malapascua Island. Find out more…
Price from ₱ 3900
Address: Malapascua Island, Brgy. Logon, Daan-Bantayan
Ocean Vida Beach and Dive Resort is on Malapascua, a beautiful island off the coast of Cebu. It is just a few steps from the beach on Bounty Beach. There are 20 rooms available at the Ocean Vida Beach and Dive Resort. The coastal atmosphere, wonderful, fresh food, and friendliness of our employees are reasons why many guests return to Malapascua time and time again. Find out more…
Price from ₱ 3500
Address: Suba-basbas, Lapu-lapu City
The Pacific Cebu Resort is on the eastern shore of Cebu's Mactan Island, one of the Philippines' major coral islands. The resort has become a renowned tourist destination in Cebu, with a broad collection of tourist hot places and attractions on land, and is well-known for its diving and adventure activities in the sea, which are supplied by P.C.Divers, a PADI Gold Palm Dive Center. The resort, which is set on 6.5 hectares of land and has 135 guest rooms and villas, has 226 meters of sandy beachfront and its own pier. Find out more…
Price from ₱ 2800
Address: Punta Engano, Mactan Island, Punta Engaño, 6015, Philippines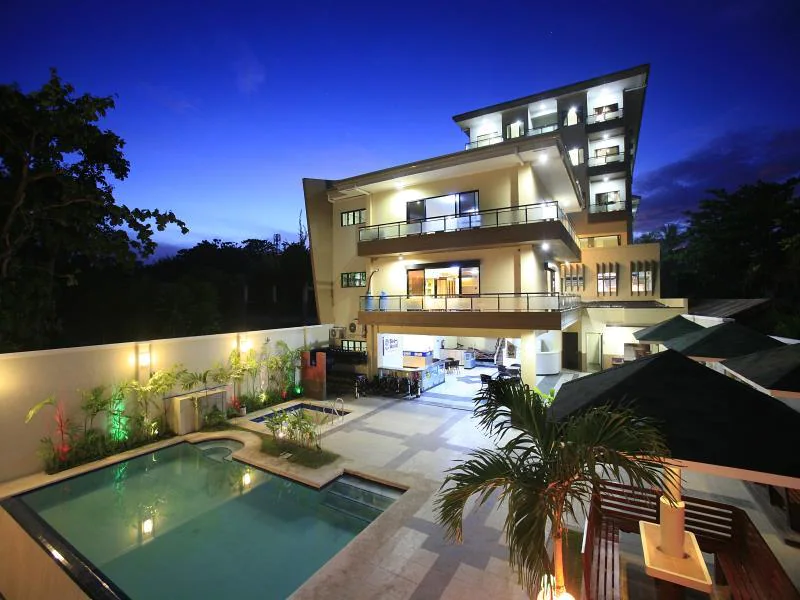 Palmbeach Resort & Spa is a small budget resort in Mactan's Punta Engano. Palmbeach Resort & Spa first opened its doors in the middle of 2011. It is a 52-unit resort with Standard, Deluxe, and Suite rooms designed to provide guests with a homey feel. It provides its visitors with a relaxing and peaceful environment. Furthermore, the staff speaks excellent English and is extremely friendly and accommodating. Find out more…
Price from ₱ 1400
Panagsama Beach, 6032 Basdiot
The hotel is equipped with everything you'll need for a pleasant stay. Wi-Fi in public areas, room service, airport transportation, a family room, and a restaurant are among the amenities available to guests. Some rooms provide air conditioning, a mini bar, a balcony or terrace, a shower, and complimentary bottled water, ensuring a restful night's sleep. Relax in the comfort of your accommodation after a day of sightseeing, or use the hotel's recreational facilities, including diving. Savedra Beach Bungalows is a terrific place to stay because of its friendly staff, excellent facilities, and close proximity to everything Cebu offers. Find out more…
Price from ₱ 3300
Address: Saavedra, White Beach
The resort is situated away in a secluded area of Mac Payong at the end of White Beach and offers wonderful, private seaside resort lodging. All of the accommodations feature breathtaking views of the ocean and the island of Negros. Moalboal and Panagsama are both within a short drive of the resort. Blue Orchid Resort provides a peaceful, picturesque setting for your beach vacation. Find out more…
Price from ₱ 3300
Address: Bawo, Sogod,Cebu
If you're looking for a staycation or a quick getaway in the northern part of Cebu, Cebu North Coast Beach Resort is the place to be. It's in a peaceful and quiet neighborhood, and the resort has an incredible private pool! This lovely setting is ideal for unwinding and enjoying yourself with family or friends. Cebu North Coast Beach Resort is also an excellent location for weddings, reunions, and other private events. Find out more…
---
FEATURED CEBU RESORT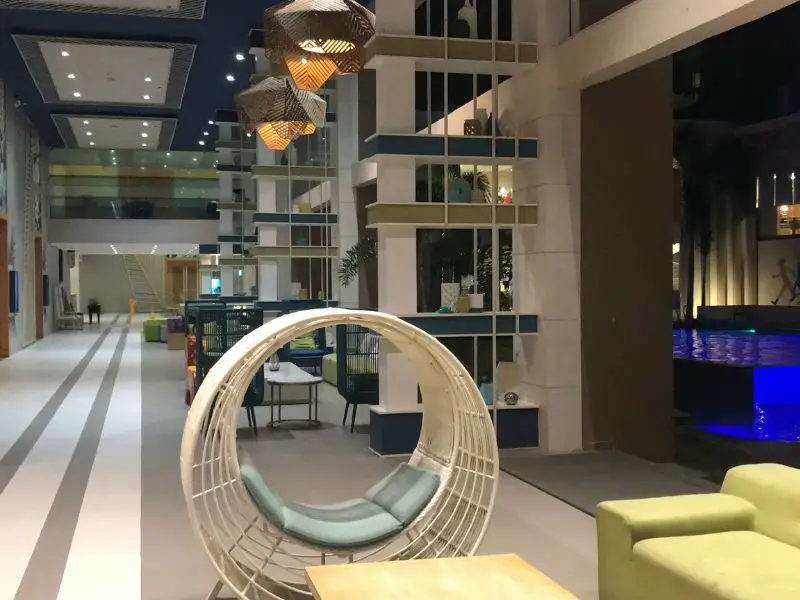 The best thing about Solea Hotels and Resorts is the excellent value for money. There are available discounts, and even at full price, it is well worth a visit. Find out more…
---
If you wish to discover this dynamic city and enjoy a low-cost vacation getaway, Cebu is an excellent choice. Choosing a resort in Cebu to stay in seems difficult at first, but after reading this article it will be much simpler for you to settle in and have the best vacation of your life.
---
RELATED POSTS
The Philippines celebrates a variety of holidays, including the Filipino Christmas, which is one of the most important and is marked by lavish celebrations. There is also the tradition of giving gifts to relatives and friends. There are also a number of Philippine festivals in December, and the following are some of the more significant.

---