Our intricately assembled guide features an array of remarkable tourist destinations in Camotes Island, Cebu, Philippines. If you're yearning for a tranquil respite in an idyllic setting, Camotes Island provides a perfect sanctuary. This awe-inspiring island boasts a profusion of natural wonders, including immaculate beaches, cerulean waters, towering precipices, and verdant forests. In this article, we will accompany you on a virtual tour of the foremost tourist spots in Camotes Island, featuring hidden grottos, cultural landmarks, and iconic rock formations. Whether you're a thrill-seeker, beach aficionado, or history enthusiast, Camotes Island offers an abundance of activities for all. Join us as we delve into this breathtaking destination and assist you in crafting the perfect itinerary for your dream vacation.
ABOUT CAMOTES ISLAND
Camotes Islands is a group of islands in the Philippines' Camotes Sea.  The group of islands is situated east of Cebu Island, southwest of Leyte Island, and north of Bohol Island. It is part of Cebu and is 63 km from Cebu City.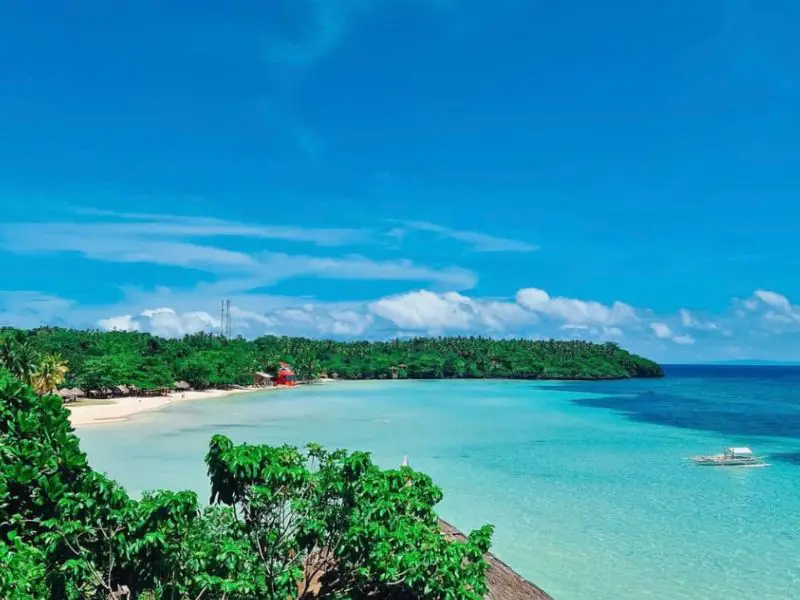 THE BEST TOURIST SPOTS IN CAMOTES ISLAND
AGORA Market & San Francisco Bay Walk
Bakhaw Beach
Buho Rock Resort
Busay Falls
Camotes Island Caves
Century Old Tree
Lake Danao
Santiago White Beach
Tulang Diot Island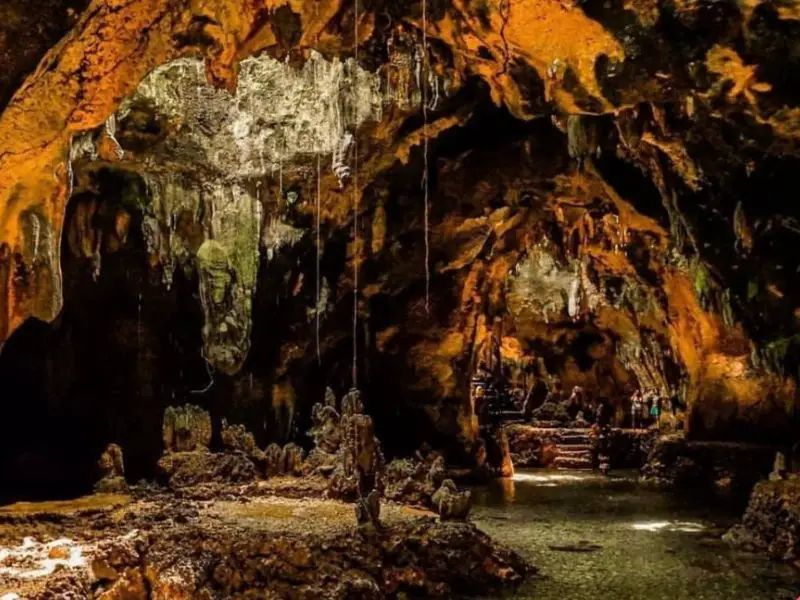 THE BEST BEACHES IN CAMOTES ISLAND
Bakhaw Beach
Buho Beach
Esperanza Beach
Mactang Beach
Mangodlong Beach
Santiago Bay Beach
Tulang Diot Beach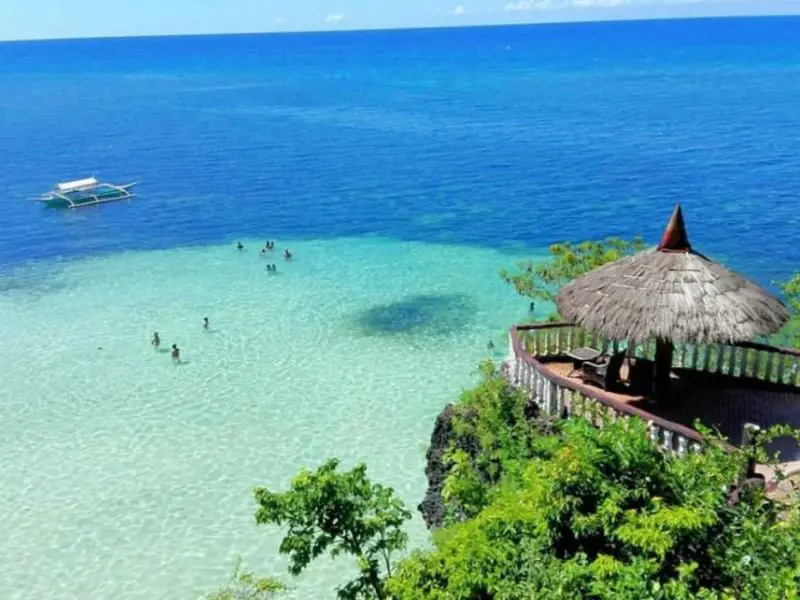 THE THREE ISLANDS OF CAMOTES
The three main islands are Poro, Pacijian, and Ponson. The main islands of Pacijan and Poro are connected by a bridge that spans a deep mangrove forest. There is also a small island of Tulang.
THE BEST THINGS TO DO IN CAMOTES ISLAND
Beach strolling in Mangodlong, Santiago Bay, Bakhaw, and other white-sand beaches on the islands of Pacijan, Tulang, Poro, and Ponson
Visit Buho Rock.
Explore Lake Danao
Island Hopping
Visit St. Joseph Parish and Sto. Nino Church of Poro.
Play beach volleyball or frisbee
Explore the Busay Waterfalls.
Snorkeling and Scuba diving
Try spelunking at Timubo Cave, Bukilat Cave in Tudela, Guadalupe Cave, and Holy Crystal Cave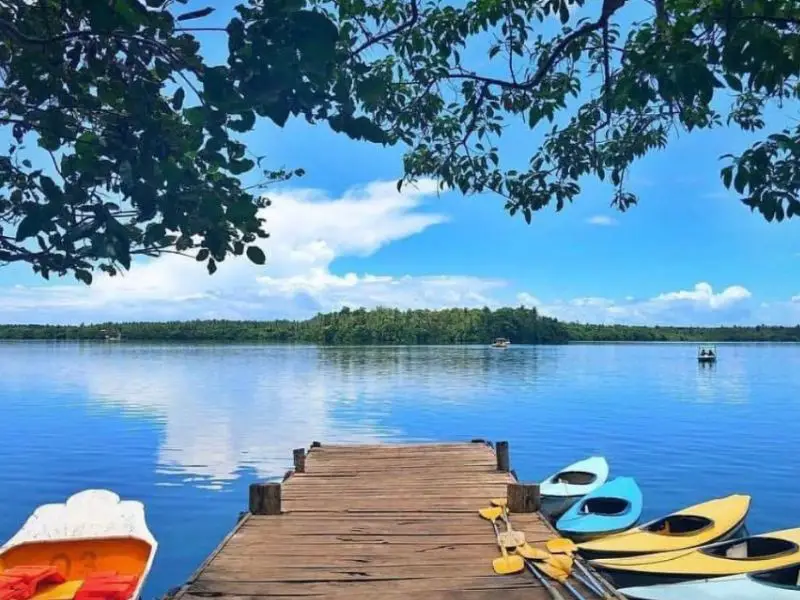 is there an Airport in Camotes Island?
There is no airport on Camotes island. The nearest airport to Camotes Islands is Mactan–Cebu (CEB) Airport which is 57.6 km away. 
HOW TO GET TO CAMOTES ISLAND
Camotes Island has three major ports where tourists from all over the Visayas can enter. Cebu is the starting point for the most popular route. You have the option of going to Danao City or taking the ferry from Cebu to Camotes Island.
FROM CEBU PORT PIER 1
This ferry station offers two daily trips to this island. The first is at 6 AM, and the second is at 3 PM. The return trips leave at 8 AM and 5 PM.

FROM CEBU PORT PIER 2
Board an Aznar ferry for Poro Island. There is just one scheduled trip for this service, which is the only one on the island that provides transportation. You can choose to travel to Poro on Mondays, Wednesdays, and Fridays at 9 PM. Your entire journey will take four hours to reach your destination. The return trip leaves at 1 AM on Tuesdays, Thursdays, and Sundays. 

FROM DANAO PORT
Get on a boat and head for the Camotes Islands. The fact that there are many scheduled trips available makes this the most popular way to travel the islands. It takes about three hours to travel by ferry. Danao Port is about a two-hour bus ride from Cebu City. Either bring your own car and park it there for 300 pesos per day, or take it on the boat for 1,200 pesos one way to go to the harbor.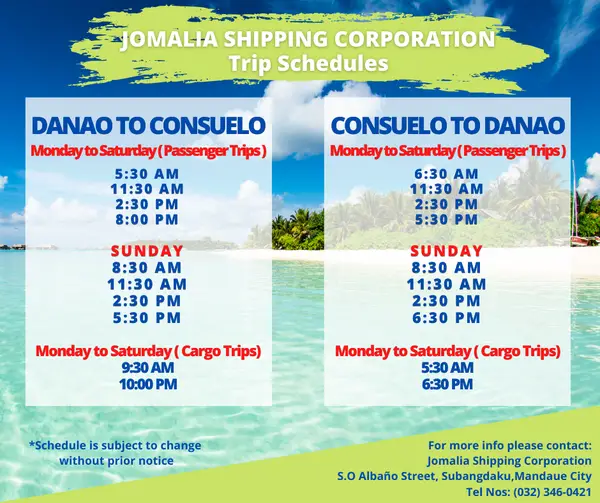 Can I bring my car to Camotes Island?
If you intend to drive to Camotes Island, head to Danao City Port. File the paperwork for your automobile or motorcycle so you can load it onto a Jomalia Shipping Line RORO vessel. Rolling cargo must be at the port at least one hour before the scheduled departure.
BEST TIME TO VISIT CAMOTES ISLAND
The Camotes Islands have the most pleasant weather in January, February, March, April, May, November, and December. Generally, the entire year is warm. June, July, August, September, October, and December are the rainy months. All year long, the water is warm enough for swimming.
All in all, Camotes Island is a truly remarkable destination that offers a wealth of natural beauty and cultural significance. With its stunning beaches, towering rock formations, hidden caves, and cultural landmarks, this idyllic paradise is a must-visit for anyone seeking an unforgettable travel experience. Whether you're an adventure seeker, a history buff, or a beach lover, Camotes Island has something for everyone. We hope that our guide has given you some inspiration for your next journey, and that you will consider exploring this breathtaking destination for yourself.
---
Hotels in Cebu City: Hotels in the center
Hotel
Stars
Discount
Price before and discount
Select dates
Cebu R Hotel Capitol

★★★

-16%

17 233

14 399
View hotel
Hamersons Hotel

★★★

-11%

57 936

51 757
View hotel
Harolds Evotel Cebu

★★★★

-28%

4 875

3 515
View hotel
Golden Prince Hotel & Suites

★★★

-7%

75 339

70 294
View hotel
Hotel Elizabeth Cebu

★★★★

-59%

8 503

3 515
View hotel
Red Planet Cebu

★★★

-15%

3 628

3 118
View hotel
Quest Hotel & Conference Center - Cebu

★★★

-26%

4 932

3 685
View hotel
Cebu Parklane International Hotel

★★★

-8%

100 452

92 346
View hotel
Seda Ayala Center Cebu

★★★★★

-7%

6 406

5 952
View hotel
Waterfront Cebu City Hotel & Casino

★★★★

-22%

4 535

3 515
View hotel
RELATED POSTS
Indulge yourself to a luxurious staycation. Choose from one of the 10 most highly ranked 5 star hotels in Cebu.

---