Camotes Island is a tropical haven worth visiting and one of Cebu's most well-liked tourist spots. There are lots of reasons why it ought to be your next travel destination, including stunning beaches, waterfalls, lakes as well as caves. Discover the many beauties of its stunning tourist attractions.
ABOUT CAMOTES ISLAND
Camotes Islands is a group of islands in the Philippines' Camotes Sea.  The group of islands is situated east of Cebu Island, southwest of Leyte Island, and north of Bohol Island. It is part of Cebu and is 63 km from Cebu City.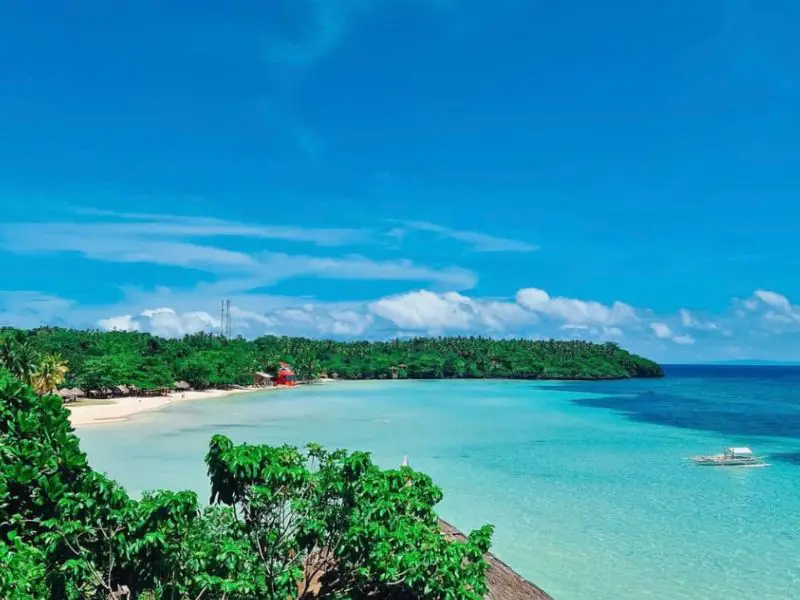 THE THREE ISLANDS OF CAMOTES
The three main islands are Poro, Pacijian, and Ponson. The main islands of Pacijan and Poro are connected by a bridge that spans a deep mangrove forest. There is also a small island of Tulang.
is there an Airport in Camotes Island?
There is no airport on Camotes island. The nearest airport to Camotes Islands is Mactan–Cebu (CEB) Airport which is 57.6 km away. 
HOW TO GET TO CAMOTES ISLAND
Camotes Island has three major ports where tourists from all over the Visayas can enter. Cebu is the starting point for the most popular route. You have the option of going to Danao City or taking the ferry from Cebu to Camotes Island.
FROM CEBU PORT PIER 1
This ferry station offers two daily trips to this island. The first is at 6 AM, and the second is at 3 PM. The return trips leave at 8 AM and 5 PM.

FROM CEBU PORT PIER 2
Board an Aznar ferry for Poro Island. There is just one scheduled trip for this service, which is the only one on the island that provides transportation. You can choose to travel to Poro on Mondays, Wednesdays, and Fridays at 9 PM. Your entire journey will take four hours to reach your destination. The return trip leaves at 1 AM on Tuesdays, Thursdays, and Sundays. 

FROM DANAO PORT
Get on a boat and head for the Camotes Islands. The fact that there are many scheduled trips available makes this the most popular way to travel the islands. It takes about three hours to travel by ferry. Danao Port is about a two-hour bus ride from Cebu City. Either bring your own car and park it there for 300 pesos per day, or take it on the boat for 1,200 pesos one way to go to the harbor.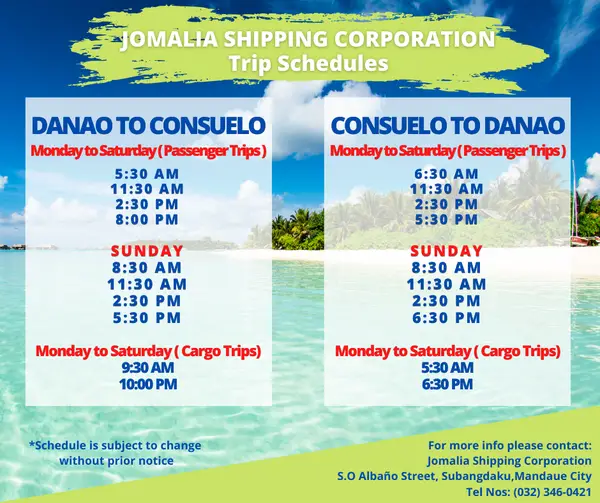 Can I bring my car to Camotes Island?
If you intend to drive to Camotes Island, head to Danao City Port. File the paperwork for your automobile or motorcycle so you can load it onto a Jomalia Shipping Line RORO vessel. Rolling cargo must be at the port at least one hour before the scheduled departure.
BEST TIME TO VISIT CAMOTES ISLAND
The Camotes Islands have the most pleasant weather in January, February, March, April, May, November, and December. Generally, the entire year is warm. June, July, August, September, October, and December are the rainy months. All year long, the water is warm enough for swimming.
THE BEST TOURIST SPOTS IN CAMOTES ISLAND
AGORA Market & San Francisco Bay Walk
Bakhaw Beach
Buho Rock Resort
Busay Falls
Camotes Island Caves
Century Old Tree
Lake Danao
Santiago White Beach
Tulang Diot Island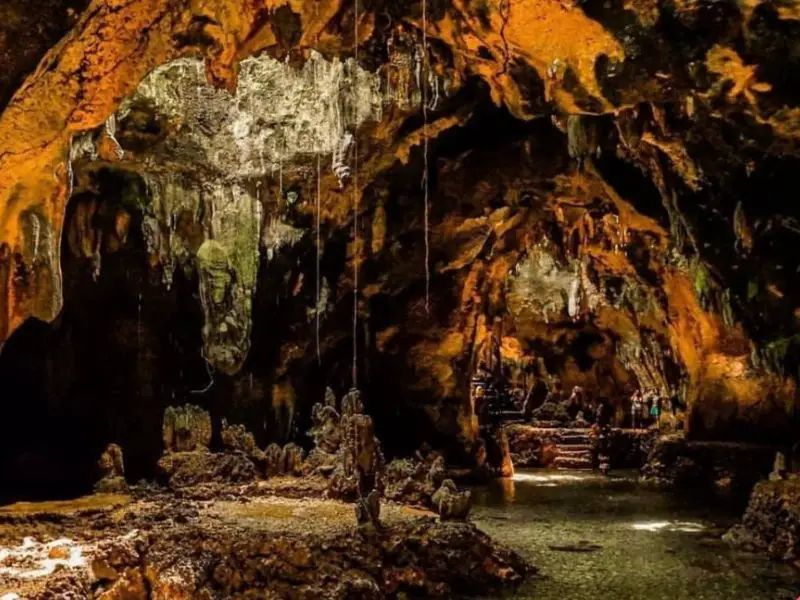 THE BEST BEACHES IN CAMOTES ISLAND
Bakhaw Beach
Buho Beach
Esperanza Beach
Mactang Beach
Mangodlong Beach
Santiago Bay Beach
Tulang Diot Beach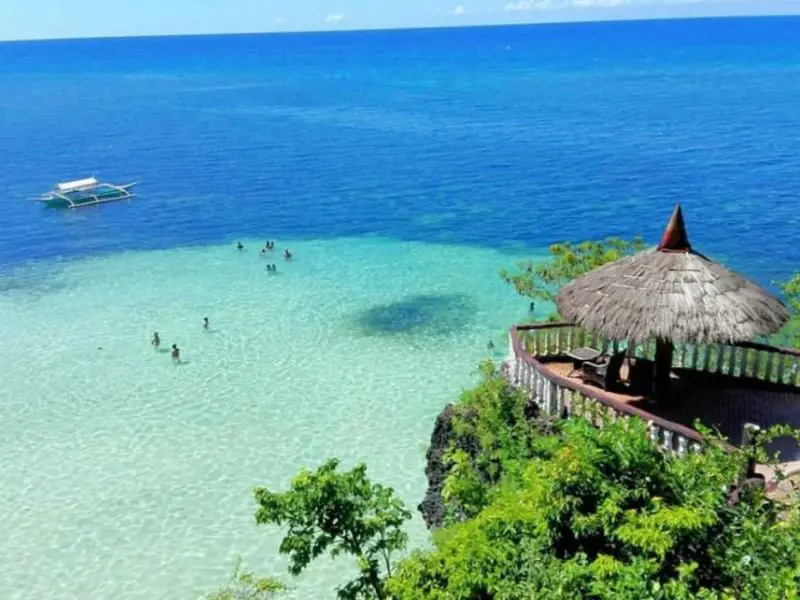 THE BEST THINGS TO DO IN CAMOTES ISLAND
Beach strolling in Mangodlong, Santiago Bay, Bakhaw, and other white-sand beaches on the islands of Pacijan, Tulang, Poro, and Ponson
Visit Buho Rock.
Explore Lake Danao
Island Hopping
Visit St. Joseph Parish and Sto. Nino Church of Poro.
Play beach volleyball or frisbee
Explore the Busay Waterfalls.
Snorkeling and Scuba diving
Try spelunking at Timubo Cave, Bukilat Cave in Tudela, Guadalupe Cave, and Holy Crystal Cave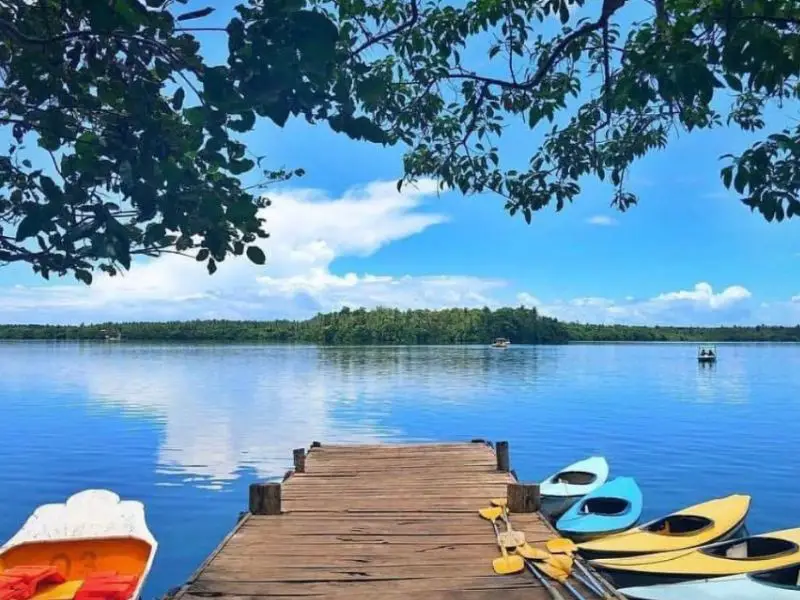 Discover beautiful tourist destinations in the Philippines. Explore the country's natural wonders and historic and cultural attractions.

---