Laguna is home to some of the Philippines' most exceptional private hot spring resorts, providing a remarkable experience for those in search of a serene and tranquil getaway. These top 10 resorts offer the perfect combination of luxury and natural beauty, making them an ideal destinations for romantic weekend escapes or family vacations. The resorts guarantee a rejuvenating experience amidst breathtaking surroundings, as you immerse yourself in the warm waters and captivating vistas. You will undoubtedly be captivated by the luxurious ambiance of the top 10 private hot spring resorts in Laguna.
ABOUT LAGUNA
Laguna is a province on the island of Luzon in the Philippines' Calabarzon region. It is one of the most progressive, historical, and cultural provinces in the Philippines. Laguna is well-known for its beautiful lakes and majestic mountains, such as Mt. Makiling, Mt. Banahaw, and the Sierra Madre, all of which provide a variety of vacation, travel, and tourism opportunities.
ABOUT LAGUNA HOT SPRINGS
Laguna is rich in hot springs due to the geothermal heat and steam released from nearby Mount Makiling, a dormant volcano bordered by Laguna and Batangas. Pansol, Los Baos, and Calamba City are home to the majority of these hot springs.
ABOUT MOUNT MAKILING
Mount Makiling is a dormant stratovolcano on the Philippine island of Luzon, located in the provinces of Laguna and Batangas. The mountain, which rises 1,090 meters above sea level, is the highest peak in the Laguna Volcanic Field. With its deep forest, massive trees, unpolluted and clean natural spring water, spectacular rock formations, and a mud spring, Mt. Makiling is a bicycling and trekking paradise.
LIST OF THE BEST HOT SPRING RESORTS IN LAGUNA
THE BEST HOT SPRING RESORTS IN LAGUNA
TIP: Inquire about availability through the resort's official Facebook Messenger.
1. California Beach pansol
California Beach Pansol has a Bali-inspired environment. It has a distinct landscape and is located in the heart of Pansol, Laguna. Relaxation is guaranteed when you use the majestic waters of natural hot springs that flow directly from Mount Makiling.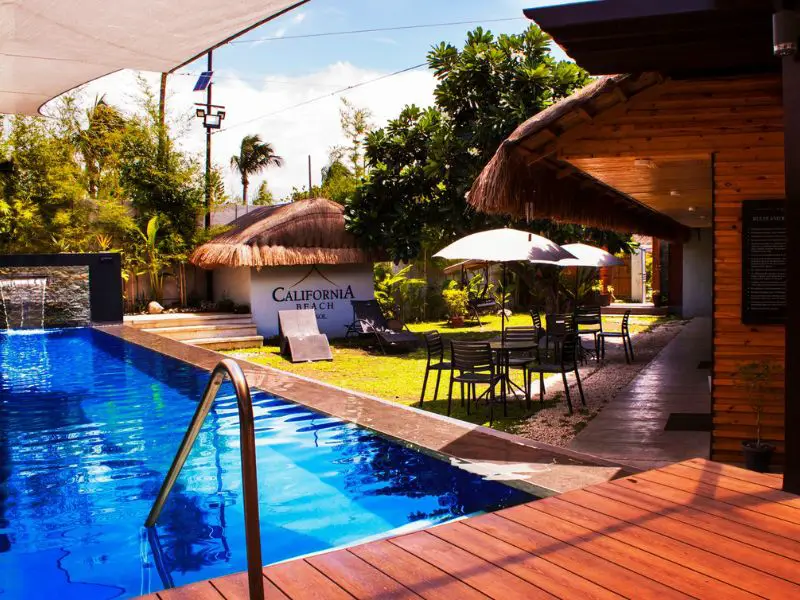 Address: 965 National Hiway Pansol Calamba, Philippines
Contacts: 0965-063-3261 (GLOBE), 0939-240-5050 (SMART), californiapansol@gmail.com
Website: californiapansol.com
Facebook: www.facebook.com/californiabeachpansol
2. Al Fresco Springs Resort
The resorts are ideal for both adults and children. Both villas have a ground-floor accessible room for seniors and people with disabilities. Each villa also has its own connected kiddie pool, allowing younger guests to safely wade and splash around in the water while they relax in the main pool.  Unlike some resorts, there are no heaters of any kind. The only water used is natural hot spring water.
It's open and spacious that's ideal for company outings, family reunions, or simply hanging out with your friends. There are two villas available to accommodate groups of varying sizes. The main area has plenty of seating, making it a cozy and intimate space for socializing.
Address: Lakewood Subdivision, Lot 28 Block 30, Tom's Creek St. Brgy Tadlac 4030 Los Baños, Philippines
Contacts: GLOBE – 0977 829 7979, SMART – 0920 901 4040, info@alfrescosprings.com
Website: alfrescosprings.com
Social: Facebook, Trip Advisor, Google
3. Arabella Hot Spring Resort
The modern tropical aesthetic of Arabella Hot Spring Resort is a refreshing new take on Laguna's time-honored tradition of private hot spring pools. Enjoy luxurious private amenities such as a kitchenette and free parking. Stay in a room with king-size beds, luxurious en suite bathrooms, air conditioning, and many other amenities!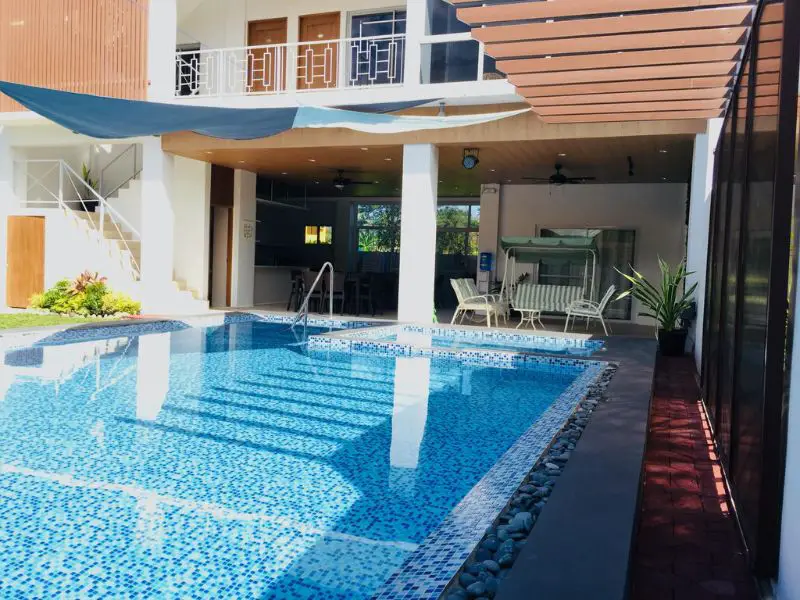 Address: Park Merced Village, Lexus Drive, Brgy Lalakay 4030 Los Baños, Philippines
Contacts: +63 917 533 2243, 0922 834-7404, arabellahr@yahoo.com
Facebook: https://www.facebook.com/arabellahotspringresort
4. Casa Tropica VILLAS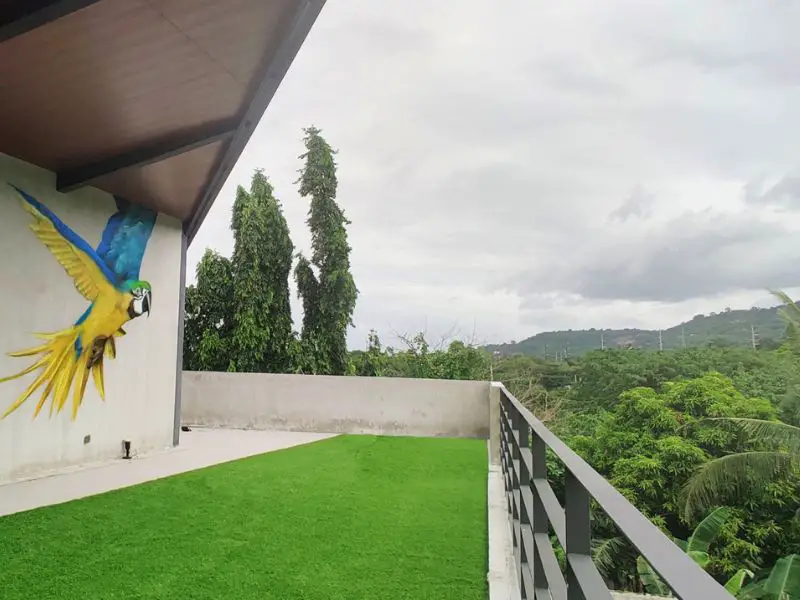 Address: Daang Kayganda St. Nayong Maharlika Village, Brgy. Pansol, Calamba, Laguna 4027
Contacts: Landline | (02) 8998-3002, Sun | 0925-798-3002, Globe | 0917-538-9849,
Website: www.casatropica.com
Facebook: www.facebook.com/CasaTropicaVillas
5. Dreamwave Resort Laguna
Dreamwave Pansol Resort, located in the tropical town of Pansol in the province of Laguna, is a luxurious vacation destination. Guests can enjoy the fun and affordability of the public resort or the privacy of their own home in our stunning Private Villas.
Escape the city's fast-paced pace and find peace by indulging in its natural Hot Spring waters. Enjoy the relaxing breeze and beautiful view of Mt. Makiling while singing your heart out at the resort.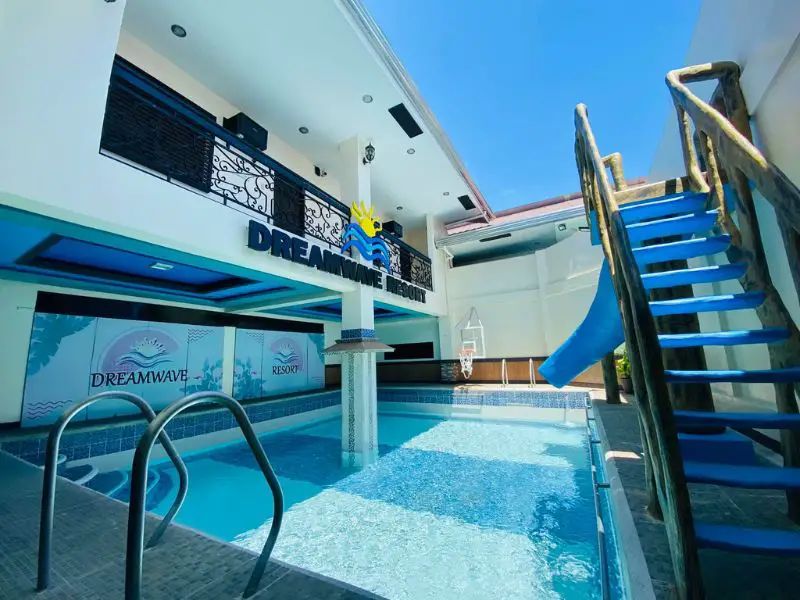 Address: Sampaguita St., Purok 5, Brgy. Pansol, Calamba, Laguna
Contacts: +63 915 549 1056, dreamwave_laguna@yahoo.com.ph
Website: https://www.dreamwavehotel.com/locations/pansol-laguna/
Facebook: https://www.facebook.com/dreamwaveresortpansollaguna/
6. Pansol Terraces
A Balinese-style resort in Pansol, Laguna, with its own Hot Spring Pool and Jacuzzi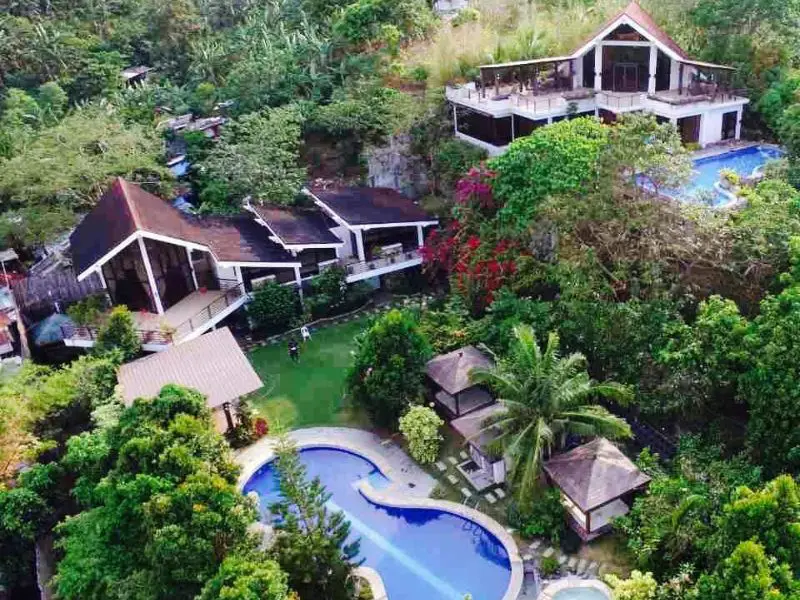 Address: Kaimo, Calamba, Philippines
Facebook: https://www.facebook.com/profile.php?id=100057775415013
7. Sheldan Resort
If you are looking for a home away from home for a quick weekend getaway, a work break, or celebrating special occasions, Sheldan Resort is the private hot spring pool for you, your colleagues, and your family.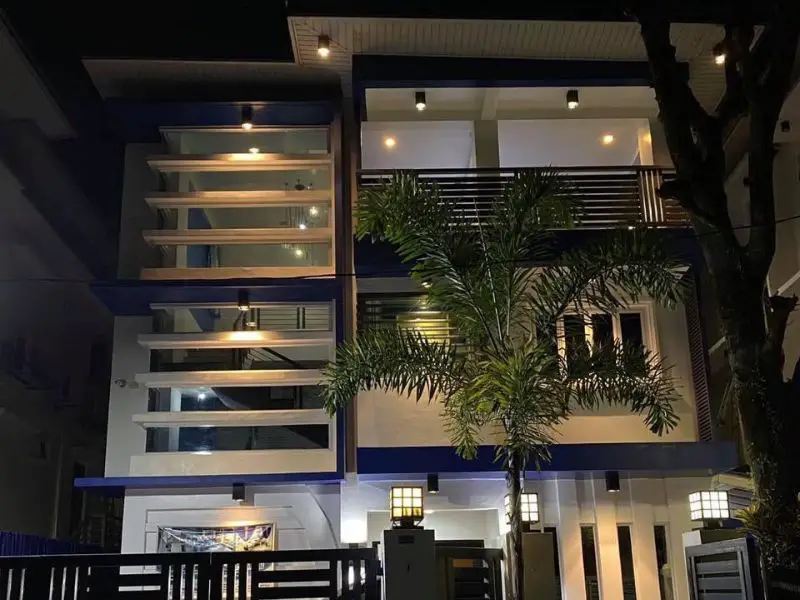 Address: Blk.2 Lot 18 Laguna Hills Subdivisions, Brgy. Pansol, Calamba, Philippines
Contacts: +63 926 018 4003, booking2.sheldanresort@yahoo.com
Facebook: https://www.facebook.com/Sheldanhotspring
8. The Cliffhouse Laguna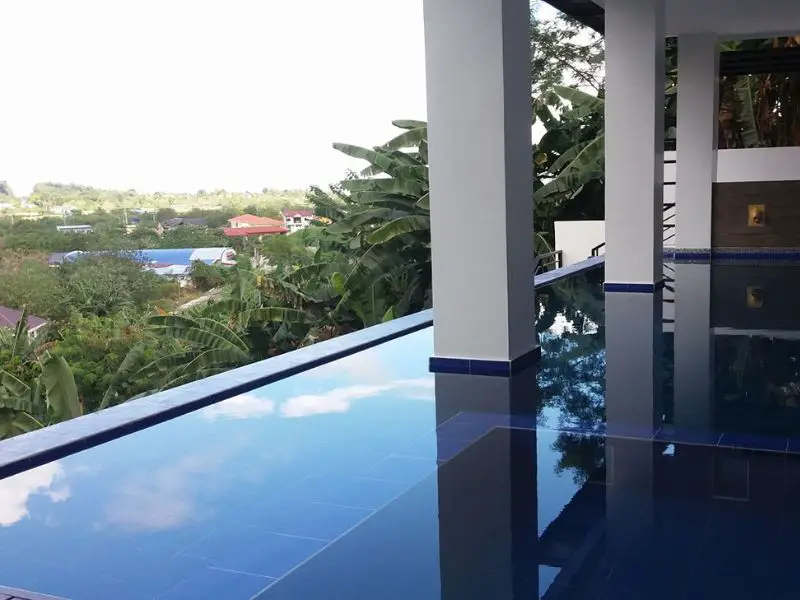 Address: Blk 10 Lot 11 Niagara Street Springdale Subdivision 4030 Los Baños, Philippines
Contacts: +63 939 903 6856
Facebook: https://www.facebook.com/cliffhouseprivatehotspringresort
9. Casa Gerardo Private Resort
Casa Gerardo Private Resort has three private hot spring swimming pools as well as six fully air-conditioned bedrooms that can sleep up to 61 people. Breathe some fresh air and relax in this spacious property designed to provide you with the best vacation experience possible.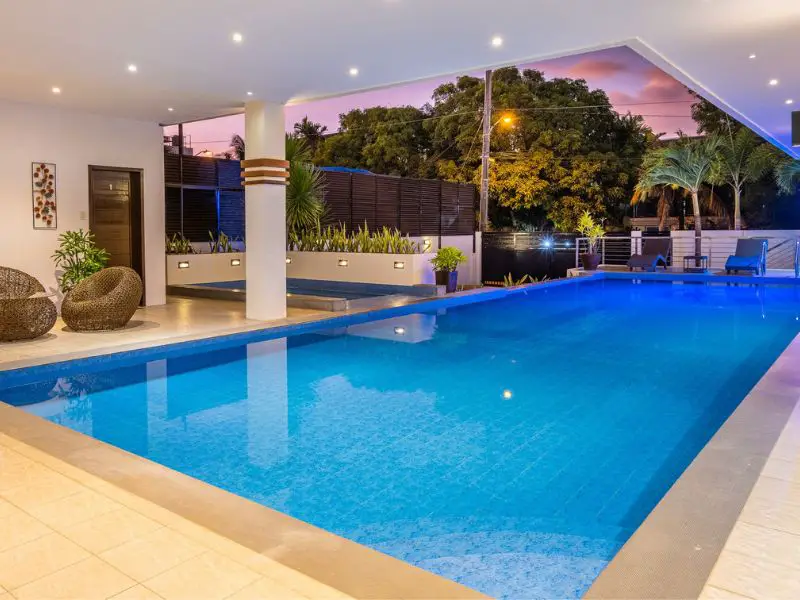 Address: Be Ri Solemar Del Pansol Street, Solemar Del Pansol Subd., Pansol, Calamba City, Laguna 4027 Calamba, Philippines
Contacts: +63 966 937 4669, jnerealty@gmail.com
Facebook: https://www.facebook.com/casagerardoprivateresort
10. Villa Leah Hotspring Resort
This location is ideal for family or friend outings, small team-building exercises, or events. You can rent two private rooms and a private hot spring pool for up to 15-20 people, or you can rent the entire villa for up to 35 people.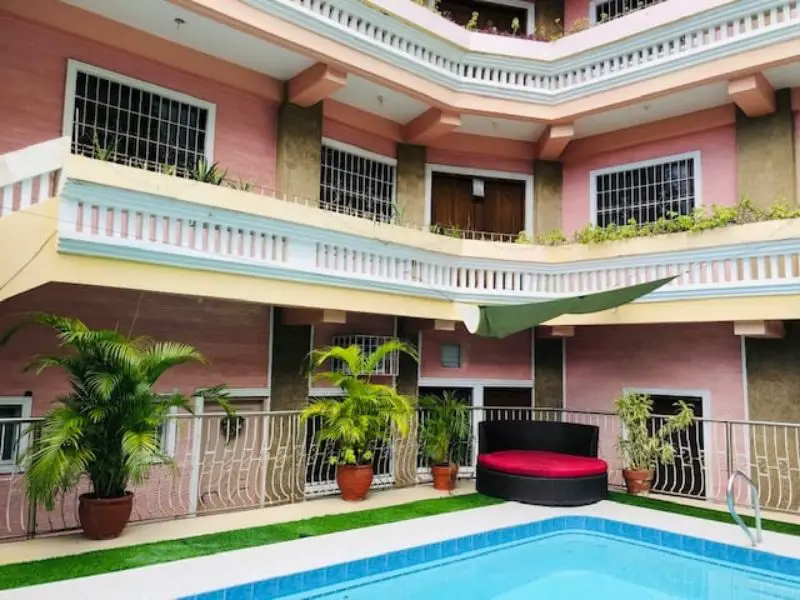 Address: Barreto St, Calamba, 4027 Laguna, Philippines
Contacts: +63 942 282 2881, villaleahresort@yahoo.com
Facebook: https://www.facebook.com/villaleahhotspringresort
In conclusion, Private hot spring resorts in Laguna provide an exceptional experience that is not easy to find anywhere in the Philippines. These resorts are the ultimate retreat for rest and renewal because of their magnificent amenities, breathtaking surroundings, and exquisite settings. The top 10 private hot spring resorts in Laguna will offer an exceptional experience that will leave you feeling renewed and revitalized, whether you need a weekend escape or a longer vacation. Pack your bags and get ready to enjoy Laguna's private hot spring resorts' warm waters and breathtaking scenery.
---
Explore the Best of Philippines: Must-See Tourist Destinations
The Philippines is a stunning cluster of islands brimming with breathtaking natural wonders and cultural treasures. With over 7,000 islands, the country offers a diverse range of destinations to explore, from bustling urban centers to tranquil shorelines, and historical landmarks to breathtaking terrains. The Philippines caters to every traveler's needs, whether it's seeking an adventurous escapade, unwinding on a serene beach, or delving into cultural experiences. This guide presents a curated list of must-see tourist destinations in the Philippines, each of which offers a distinct and charming experience. So, prepare to embark on an adventure to discover the best of the Philippines.
Intramuros is the ancient heart of Manila, a walled city that showcases the rich history and Spanish architecture of Old Manila. Built by the Spaniards as their political and military…

---