Nestled in the breathtaking coastal town of Nasugbu, Batangas, lies the magnificent Canyon Cove Resort. With its awe-inspiring vistas of the West Philippine Sea and nearby mountains, this haven of indulgence promises an unparalleled blend of natural beauty and modern luxury. Whether you crave a soothing escape or a thrilling adventure, Canyon Cove Resort has everything you need to ignite your soul. From its pristine beach to its remarkable array of amenities and activities, this resort is the ultimate embodiment of opulence and relaxation. In this article, we will delve into the myriad features and attractions of Canyon Cove Resort, and reveal why it is the definitive destination for your next transformative journey.
ABOUT CANYON COVE BEACH RESORT
Canyon Cove Beach Club is a stunning beachfront resort in Batangas that offers guests the perfect blend of recreation and relaxation. The 208 luxurious rooms are furnished with deluxe amenities, creating a restful ambiance that guarantees an absolutely delightful and worry-free stay.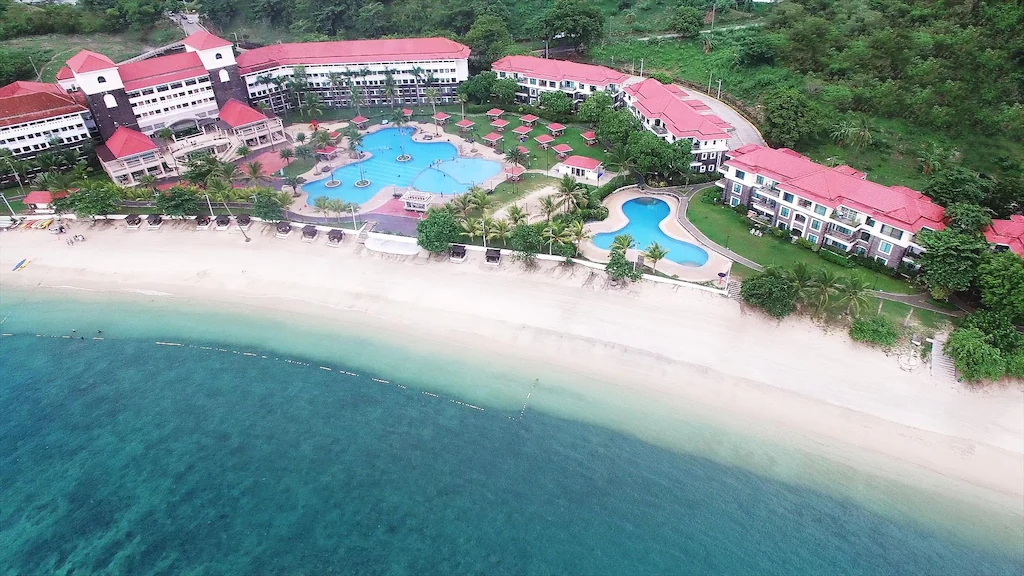 Guests can indulge in a range of first-rate facilities and services, including a nearby white-sand beach, al fresco dining at the Food Grille, and poolside cabanas. Despite being affordable, the rooms and suites are generously appointed with plush comforts, such as a mini refreshment bar, cable TV, and bathroom with separate shower and tub.
At Canyon Cove, the possibilities for fun and adventure are endless. Guests can go island hopping, ride the banana boat, challenge friends in the game room, or simply unwind with a relaxing massage. Canyon Cove Beach Club is the ultimate destination for an unforgettable vacation experience in Nasugbu's tropical paradise.
ROOMS
The resort boasts luxurious rooms, including Superior Rooms, Deluxe Rooms, and Suites, each designed with the guest's comfort in mind. The rooms are equipped with modern amenities such as a private balcony offering a mesmerizing view of the South China Sea, a mini refreshment bar, flat-screen cable TV, and a well-appointed bathroom with a separate shower and tub. Coffee and tea making facilities, as well as an electronic safe, are also available for guests' convenience.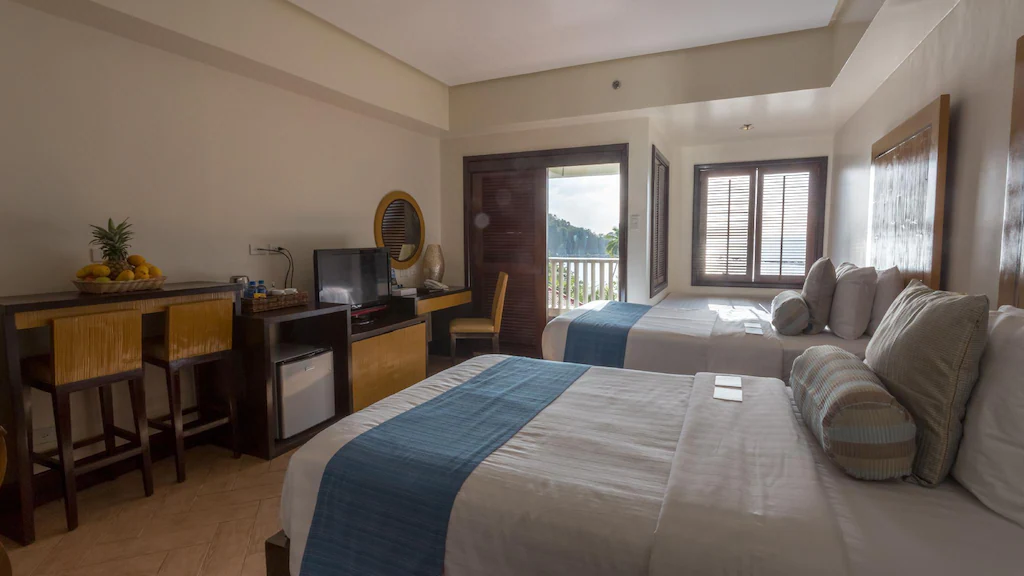 The resort takes pride in providing guests with a comfortable stay, which is why daily housekeeping and evening turn-down services are provided. Additionally, the affordable rates include daily breakfast, making the vacation more enjoyable and stress-free.
LOCATION
Canyon Cove Resort Address: 
Far East Road, Piloto Wawa, Nasugbu-Ternate Highway,  Nasugbu, Batangas, Philippines
CONTACT INFORMATION
Landline Phone :  (+632) 77460442
Globe: 0966-9720095
Smart: 0949-7321740
Messenger: Due to the volume of inquiries, please message us through messenger: m.me/CanyonCoveBeach
Facebook: Facebook.com/CanyonCoveBeach
RESERVATIONS
NCR Reservation Office
Business Center for Global Filipinos, 29th Flr., Joy-Nostalg Centre, 17 ADB Avenue, Ortigas Center, Pasig City, Philippines, 1605
To reserve (ready to pay) Smart: +63969 038 9427
sales@canyoncovebeachresort.com
reservations@canyoncovebeachresort.com
REVIEWS
To make an informed decision about whether Canyon Cove Beach Club is the right choice for your accommodation needs and expectations, it's crucial to read a variety of reviews that highlight both the positives and negatives of the resort. Specifically, focus on recent feedback rather than perfect scores to gain a more accurate representation of the guest experience.
Pay attention to reviews that touch on key aspects of your stay, such as the friendliness of the staff, the cleanliness of the accommodations, the resort's location, amenities, and overall value. Look out for any recurring complaints or issues mentioned in the reviews, as this can provide insight into the resort's strengths and weaknesses.
Ultimately, by taking the time to thoroughly read reviews, you'll be better equipped to make an informed decision about whether Canyon Cove Beach Club is the right accommodation option for you.