ABOUT 456 HOTEL BAGUIO
456 Hotel is Baguio's Premiere Hotel and Condominium on a Hill with a 360-degree view of the entire city. Burnham Park is a 5-minute walk away from this Baguio hotel.
Relax in spacious rooms with stunning views of Baguio City at any time of day or night.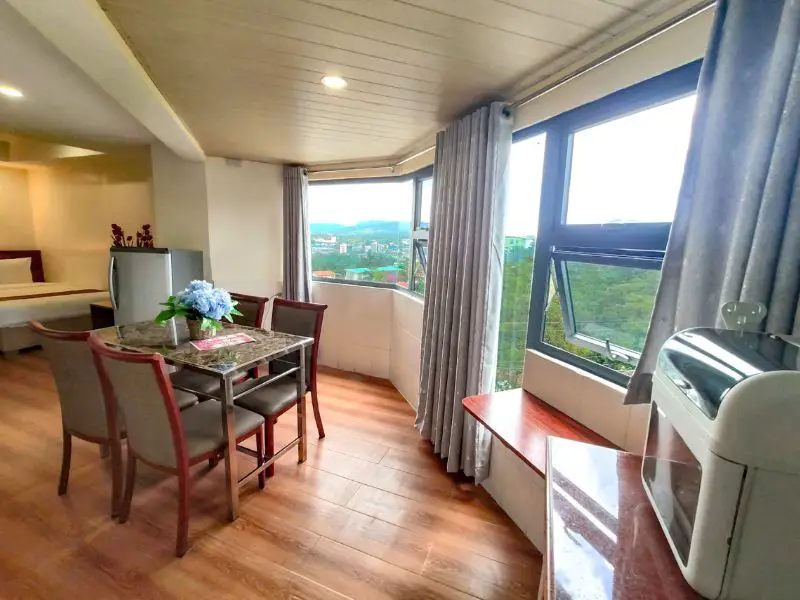 LOCATION
456 Hotel, 59 Legarda Road, Baguio City
CONTACTS
AMENITIES
WI-FI
Affordable breakfast
 24-hour secured free parking
24 hours front desk