Grand Sierra Pines Hotel
The Grand Sierra Pines Hotel is one of Baguio City's most popular hotels. Each component of Grand Sierra Pines Hotel was created to make guests' stay in Baguio a memorable and defining experience.
The 60-room hotel, located on the quieter side of the city, provides guests with relaxing accommodations, unique facilities, and dining options for a redefined Baguio experience.
To reduce its environmental impact, Grand Sierra Pines has a number of environmentally friendly facilities. It was emphasized during the hotel's design that no tree would be cut inside the property where it stands. The hotel was built and designed around these. In addition, a rain catcher system was installed to capture rainwater, as rains are common in Baguio. This system collects rainwater from the Hotel's stensile roof and directs it to a pipe that runs from the elevator shaft down to the garden area, where it is treated in four stages. After treatment, the water is pumped back into a cistern and used by the hotel on a daily basis.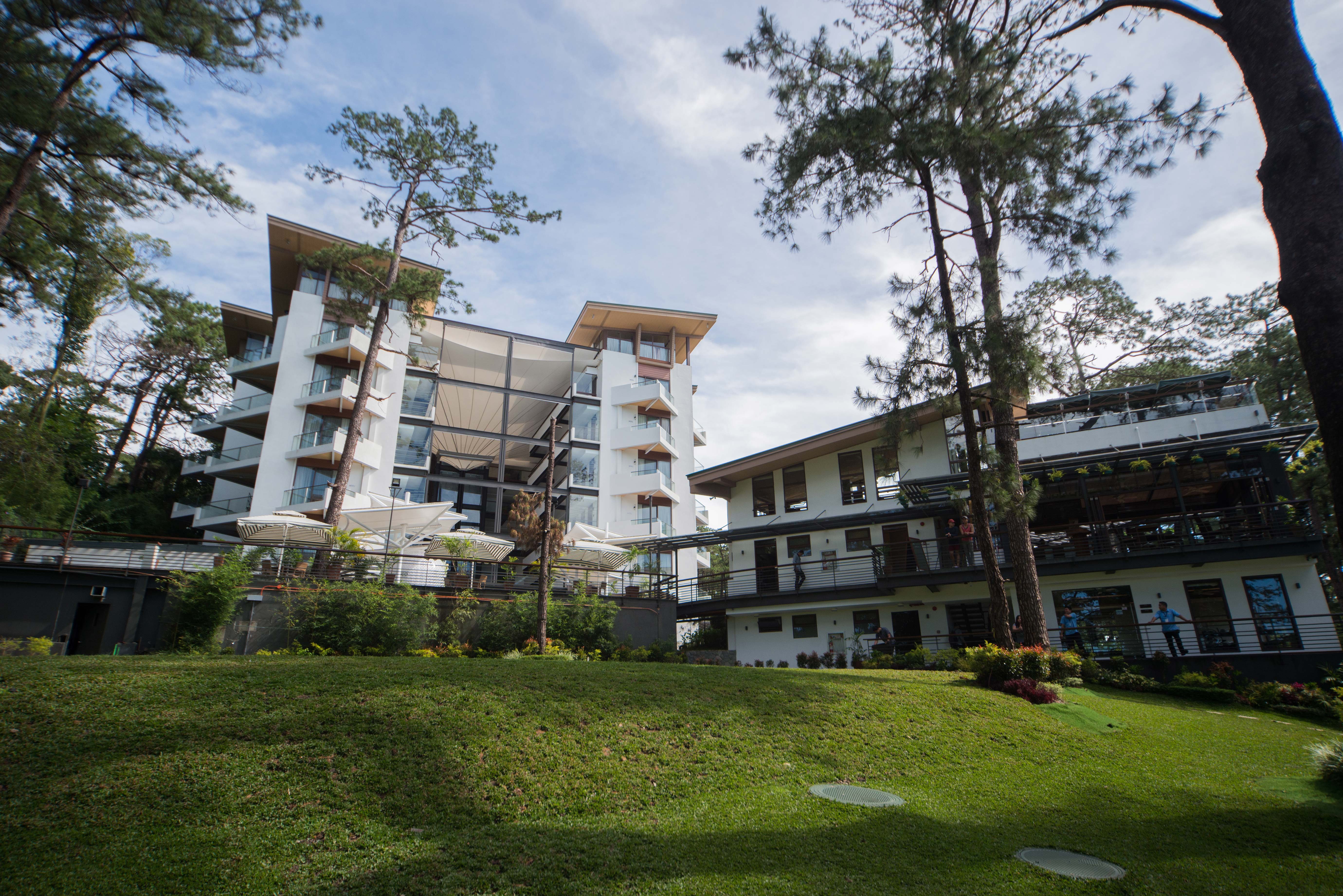 Amenities
Grand Sierra Pines has a variety of facilities to accommodate your functions and events, ranging from intimate weddings to team building seminars.
The Ibdiyan Wellness Center has a well-equipped gym with a treadmill, bike, and free weights for guests who want to stay fit while staying at Grand Sierra Pines. For guests who want to unwind and relax, the Ibdiyan Wellness Center also has a spa and massage services. The spa offers a variety of massages, including indigenous massages unique to the Ibalois.
Adkos, which means decoration in Ibaloi, is the hotel's art gallery, where various works by Filipino artists are displayed. Currently, the hotel features artwork by a variety of national artists. The gallery exhibition is subject to change.
Nothing beats waking up in Baguio to the smell of pine trees and the chill of the mountain air. Every rooms has its own balcony, so no one misses out on this experience!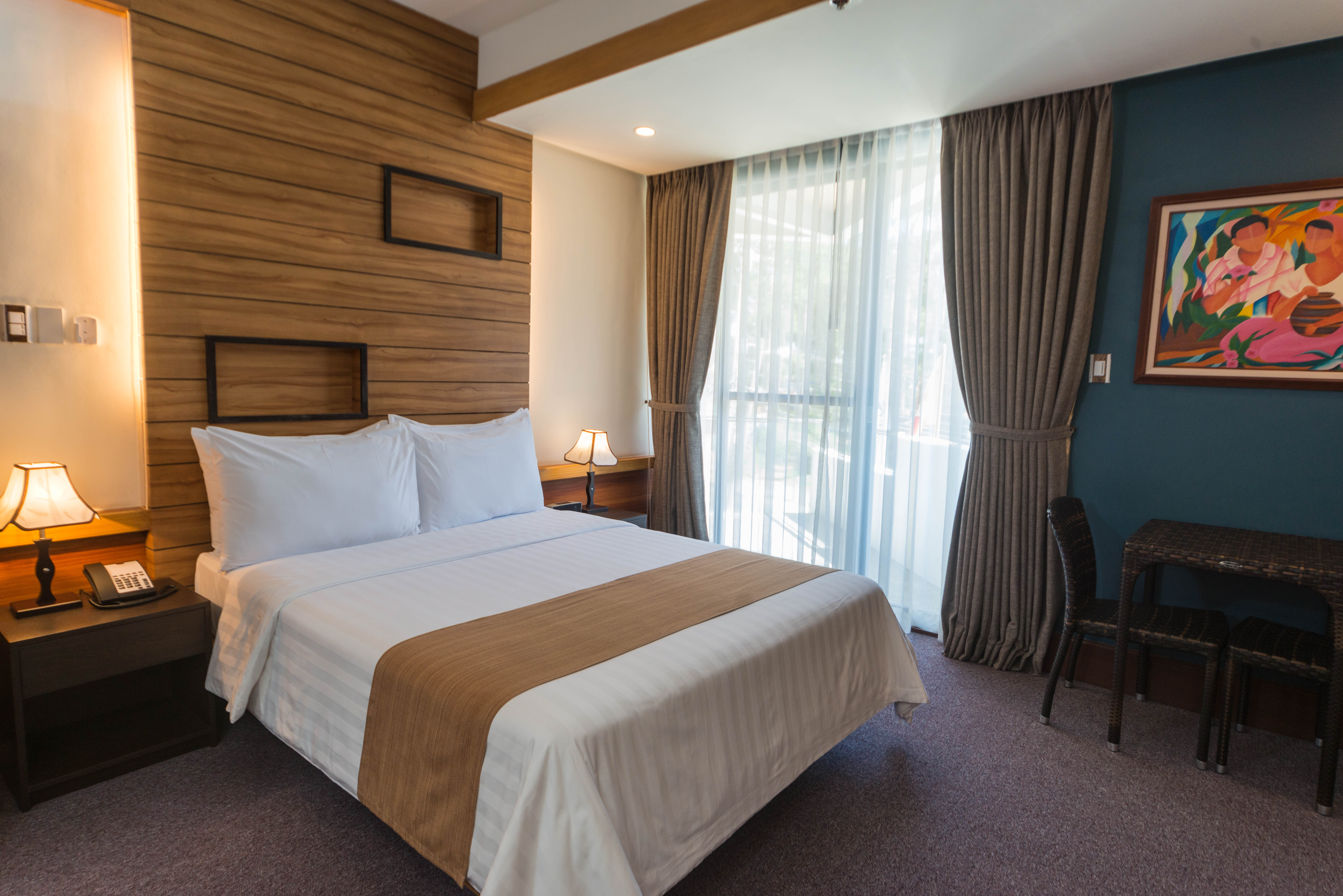 Enjoy the Baguio weather outdoors with family and friends in the spacious garden. Ideal for backyard activities and games. Children can play at the nearby playground, while adults can relax in peace and quiet because the garden is surrounded by trees.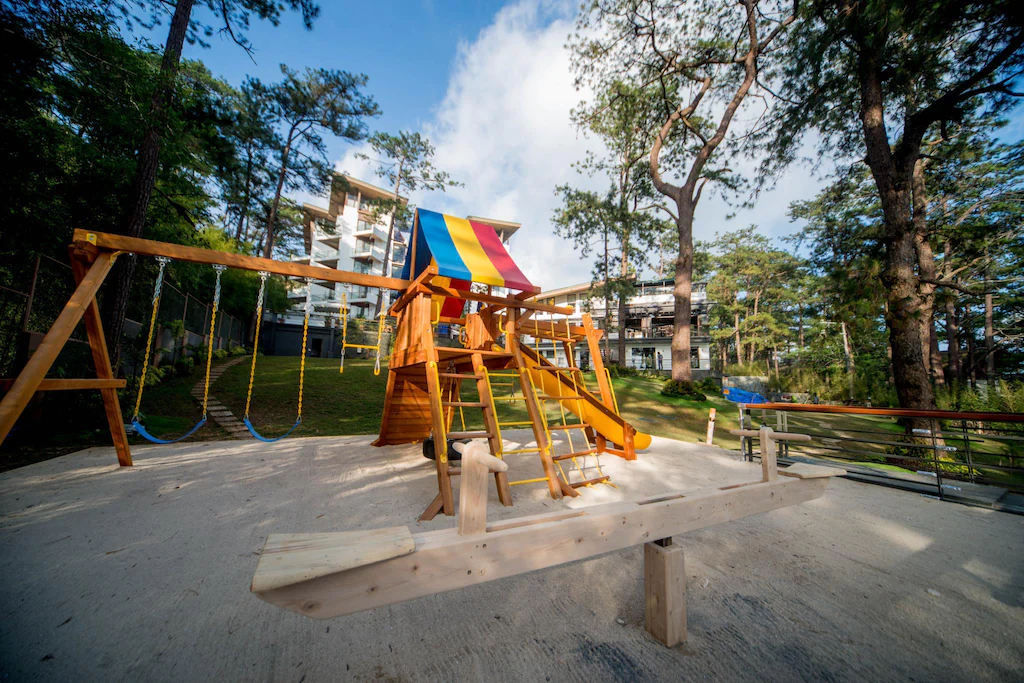 Dining
Grand Sierra Pines has two restaurants and a bake shop on-site, providing guests with a variety of dining options!
The Outlook Steak & Grill serves a variety of Western cuisine, with Sous Vide Steaks as the star dish. The restaurant is open daily from 11 a.m. to 11 p.m. Diners can relax while indulging in a sumptuous meal while overlooking the endless Baguio pine trees.
Guests dining at The Atrium Lobby Cafe can enjoy the cool Baguio weather. It is open every day and serves the hotel's breakfast buffet from 6 to 10 a.m. After that, it serves Filipino comfort food until 10 p.m. Visit its pastry and bread shop as well!
Users' Rating
Exceptional!
When compared to other Baguio accommodations, the facilities here are rated higher than 95 percent of them.
Guests who stayed here thought it was neat and tidy, ranking it higher than 96 percent of other accommodations in the city. This hotel's room comfort is rated higher than 97 percent of other accommodations in Baguio by guests who stayed here. Read Reviews…
Location
43 N Outlook Dr, Mines View Park, Baguio, Philippines, 2600
---
RELATED POSTS
Are you ready for an unforgettable adventure in the picturesque town of Sagada? Nestled in the Cordillera Mountains of the Philippines, Sagada offers a peaceful escape from the chaos of…

---