The Le Monet Hotel, located in the heart of Camp John Hay, provides an excellent blend of comfort, luxury, and affordability for your stay. Le Monet Hotel offers a stylish and enjoyable stay in spectacular surroundings. Indulge in delectable cuisine options, first-class service, and state-of-the-art conveniences. Recharge and unwind in its elegant guestrooms, which expertly blend comfort and sophistication.
ABOUT LE MONET HOTEL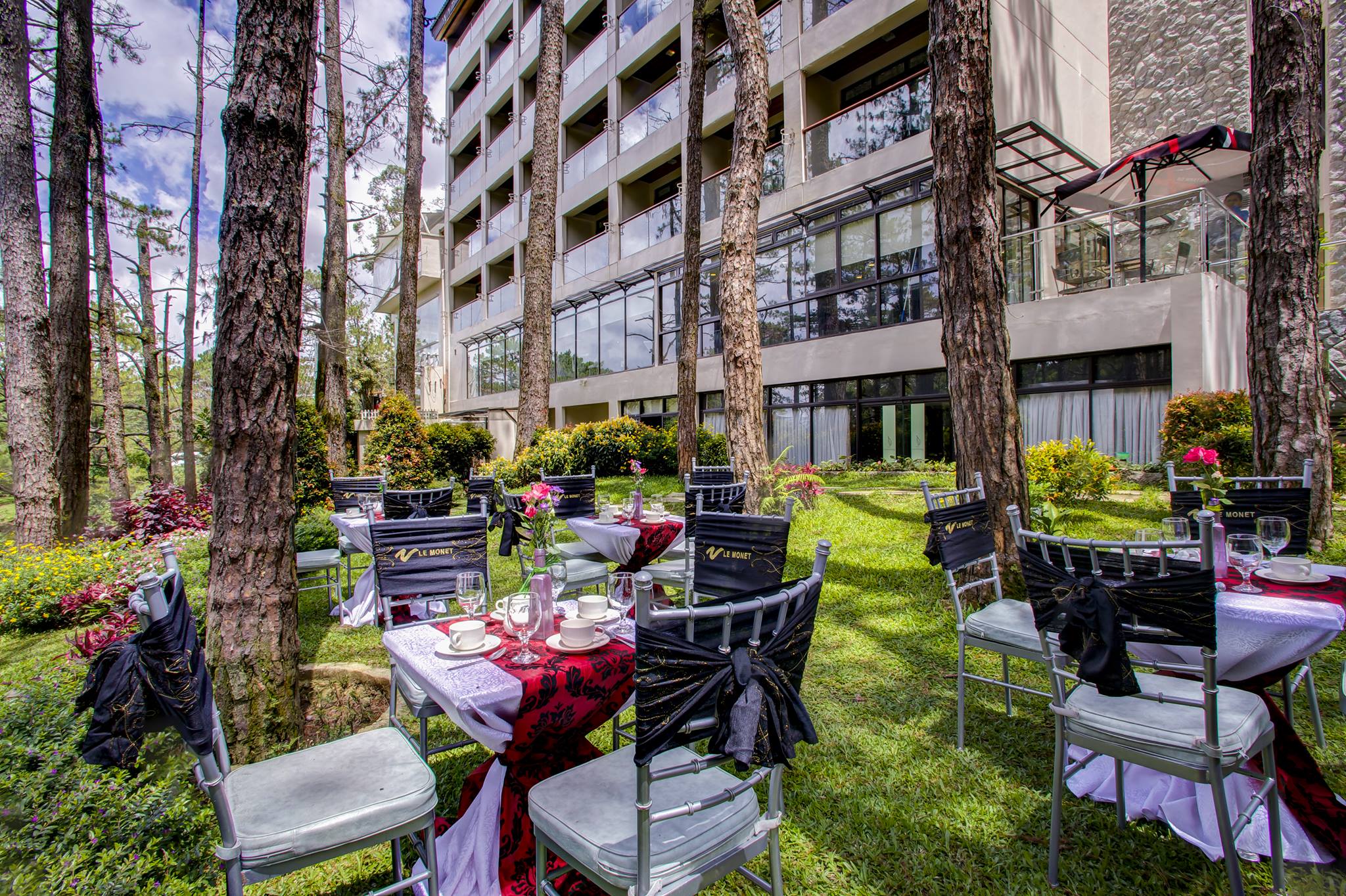 Rooms
Awaken to your own elegantly designed room, complete with modern luxuries and amenities, after a restful night's sleep. Enjoy the scenic mountain views while relaxing in one of the very comfortable beds. Relax in their spacious rooms. The lovely rooms have a fan and beautiful views of the street or the forest. They have a flat-screen cable TV, a minibar, and a phone. The en suite bathroom includes free toiletries.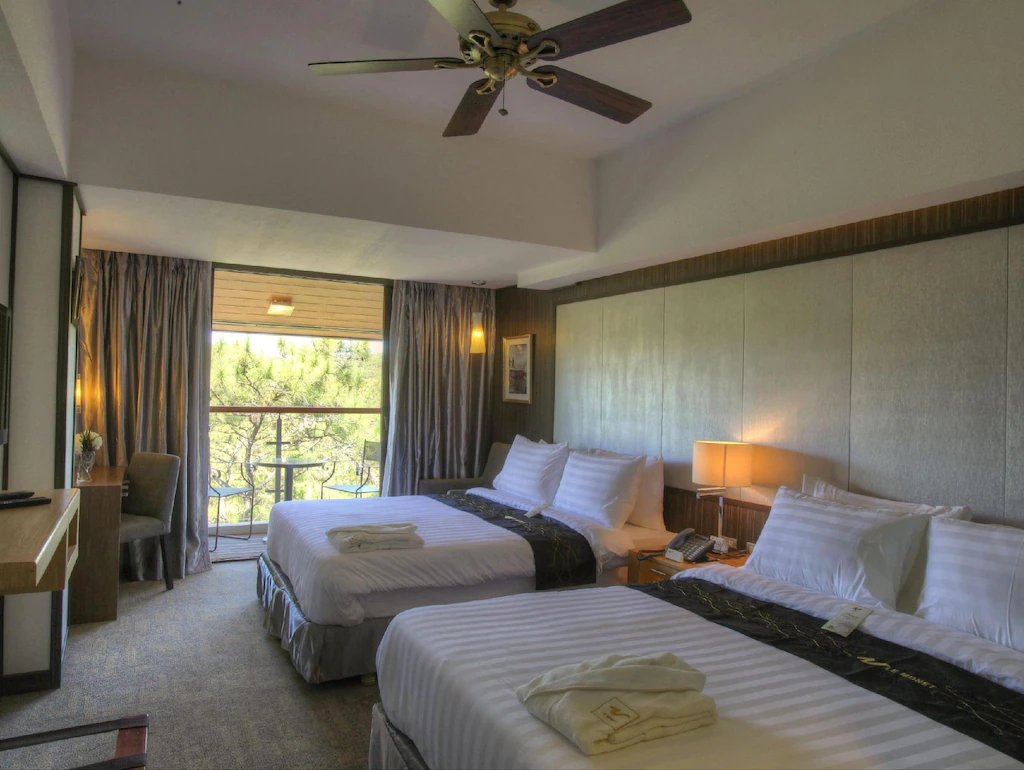 DINING
The amazing dishes by the famous Philippine Chef Robby Goco are Le Monet's most well-known reason to eat at The Lobby restaurant. Whether you're looking for Baguio's fresh salads or some of their amazing award-winning steaks from around the world, you'll find something delicious at The Lobby in Le Monet Hotel.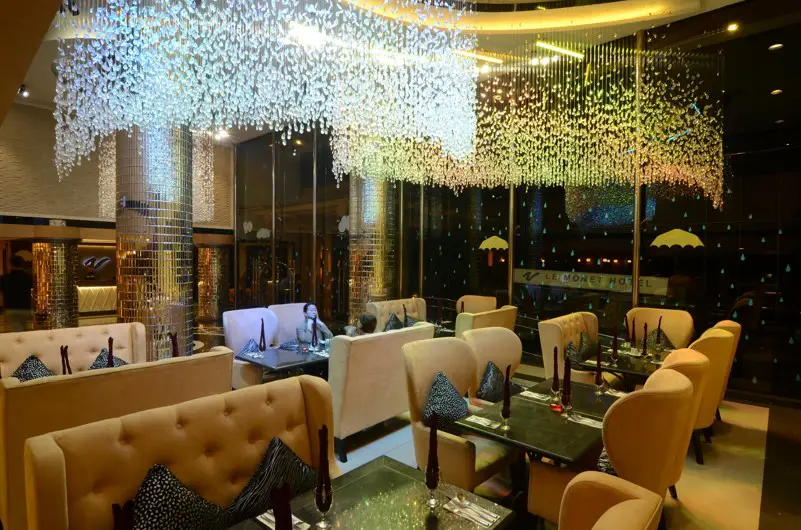 Amenities
Take a dip in the heated pool while staying at Le Monet Hotel.
Pamper yourself and re-energize at Vida Verde Spa. Enjoy Whole Body Massage, Foot Massage, Foot Spa, Kid's Massage, and other services. All guests have access to modern fitness facilities.
Enjoy the cool Baguio breeze from the exclusive roof deck event venue, which is ideal for casual corporate or social gatherings.
Users Ratings
Excellent!
Location of Le Monet Hotel
Address of Le Monet Hotel
Ordonio Drive, Camp John Hay, Baguio, Philippines, 2600
The hotel is in the wooded area inside Camp John Hay. Next to the hotel, there are a few small shops, a bakery, a café, a wine merchant, and a gift shop.
---