Do you want to start your own business in the Philippines but want to stand out from the crowd? Our list of 30 unique and profitable niche business ideas for 2023 might be just what you need. Explore emerging opportunities in niche markets ranging from sustainable and environmental products to cutting-edge services. Motivate yourself and take the first step toward realizing your entrepreneurial dreams right now!
Urban Farming
Urban farming is an increasingly profitable business opportunity that aligns with the growing interest in sustainable living. With the ability to cultivate organic produce in small spaces, this industry provides an innovative solution for meeting the demand for fresh, locally-grown produce. Get started on your entrepreneurial journey today and reap the benefits of this emerging market!
Event Planner
In today's world of social media, people crave unique experiences to share online, and event planning provides the perfect opportunity to create and organize unforgettable occasions. With a knack for creativity and attention to detail, you can tap into this growing market and turn your passion into profit. Start your event planning business today and let your imagination run wild!
Mobile Car Wash
As the busy lifestyle of most Filipinos continues to leave little time for car maintenance, mobile car washes are becoming increasingly popular. These services offer convenience and time-saving solutions for car owners who want to keep their vehicles clean without the hassle of going to a car wash. Join the rising trend of mobile car wash businesses and cater to the growing demand for efficient and convenient car maintenance services.
Pet Grooming and Boarding
Filipinos are known for their love for pets, making pet grooming and boarding services a lucrative business in the country. By providing high-quality services for pet owners, you can tap into the growing demand for pet care and establish a profitable business. Take advantage of this opportunity and start your own pet grooming and boarding business today.
Laundry Service
With the increasing urbanization and busy lifestyle of most Filipinos, laundry services are in high demand, providing a convenient and time-saving solution for people's laundry needs.
Home Cleaning Service
With the fast-paced lifestyle of Filipinos, home cleaning services have become increasingly popular. Providing a convenient way for homeowners to keep their homes clean and organized, this business has high demand and profitability.
Personal Fitness Trainer
As health and wellness continue to be a top priority for many Filipinos, the demand for personal fitness trainers is on the rise. These professionals offer personalized fitness programs and expert guidance to help clients achieve their fitness goals in a safe and effective way. With a focus on promoting a healthy lifestyle, a career in personal fitness training can be both fulfilling and profitable.
Food Delivery Service
As more and more Filipinos turn to online shopping, package delivery services have become essential in ensuring that packages are delivered safely and efficiently. Starting a package delivery service can be a profitable business in the Philippines.
Mobile Spa
Indulge in a luxurious spa experience without leaving your home. Mobile spa services offer a range of treatments, from massages to facials, all delivered by highly qualified professionals. With flexible scheduling and personalized services, it's the perfect way to relax and rejuvenate.
Business Consulting
Business consulting services provide expert advice and guidance on various aspects of business operations, such as strategy, marketing, and finance, and are in high demand among businesses looking to improve and optimize their performance.
Personalized Gift Shop
With the Philippines' culture of gift-giving, starting a personalized gift shop is a profitable niche business that offers unique and customized gifts for various occasions.
Boutique Fitness Studio
With the growing awareness and importance of health and fitness, boutique fitness studios have become a sought-after choice, offering tailor-made fitness classes and an individualized experience for clients.
Specialty Coffee Shop
As people's taste for coffee becomes more refined, specialty coffee shops are gaining popularity, providing a unique and high-quality coffee experience for customers who value exceptional coffee.
Artisanal Bakery
With the growing demand for organic and artisanal food products, an artisanal bakery is a profitable business that provides high-quality baked goods made from scratch.
Healthy Juice Bar
Amid the surge of health-conscious consumers, juice bars are gaining traction for offering an array of freshly squeezed and nutrient-packed blends to nourish and invigorate patrons.
Mini Groceries
Mini-groceries are becoming increasingly essential, offering a convenient and accessible shopping experience for customers who prefer to shop for groceries in their neighborhood."
Mobile Repair Shop
With the rise of mobile phone usage, mobile repair shops are in high demand, providing quick and reliable repair services for various types of mobile devices.
Personal Styling Services
Personal styling services are gaining popularity as people seek customized fashion advice and styling services to enhance their personal style. These services provide a personalized approach to fashion, considering individual preferences, body types, and lifestyles to create a unique and stylish wardrobe for clients.
Party Supply Shop
As Filipinos love to celebrate and throw parties, party supply shops have become an essential part of event planning. They provide a wide range of party supplies and decorations for different occasions, making it easy for customers to find everything they need in one place.
Shoe Repair Shop
As shoes are an essential part of everyone's wardrobe, shoe repair shops are becoming increasingly popular, providing repair services for various types of footwear, including leather shoes, sports shoes, and other types of shoes. These shops are convenient for customers who want to restore their old or damaged shoes rather than buying a new pair, which can be costly.
Vintage Clothing Shop
Vintage clothing stores are growing in popularity because they offer customers unique and fashionable clothing items that are not commonly found in traditional retail stores.
Home Cleaning Services
Home cleaning services are in high demand, providing homeowners with professional and reliable cleaning services for their homes.
Toy Store
With the rise of parents seeking educational and developmental toys for their children, toy stores are becoming a popular source for various age-appropriate toys. These stores offer a wide selection of toys that cater to different interests and learning styles, making it easy for parents to find the right toy for their child's development. Additionally, toy stores often provide a unique shopping experience with knowledgeable staff and hands-on displays that allow children to explore and test out toys before purchasing.
Plant Nursery
As more and more people are becoming interested in gardening and indoor plants, plant nurseries are growing in popularity. These stores offer a variety of plants, gardening tools, and supplies for customers who want to enhance their living spaces with greenery. With the rise of indoor gardening trends, plant nurseries have become a go-to source for plants, from small succulents to large indoor trees. They also provide expert advice on plant care, making it easier for customers to grow and maintain their own home gardens.
Fitness Equipment Rental
The demand for fitness equipment rental services is rising as customers seek a budget-friendly and convenient option to access fitness equipment without the need for buying it outright.
Language School
As globalization and internationalization continue to rise, language learning has become increasingly important. To meet this demand, language schools are becoming popular, offering language classes and courses for students of all ages to learn a new language or improve their language skills. These schools provide a structured and immersive environment that allows students to learn the language effectively, and they often offer a range of classes and programs tailored to different learning needs and goals.
Food Hall
Food halls are a modern approach to food courts, and they're becoming increasingly popular due to their diverse and unique dining experiences. They bring together various food vendors under one roof, offering customers a wide range of food options to choose from, including local and international cuisines. This allows customers to enjoy different types of food in one place, making it an ideal spot for foodies and groups with varying tastes. Additionally, food halls typically offer a stylish and trendy atmosphere, making it a great hangout spot for friends and family.
Board Game Cafe
Board game cafes are gaining popularity among game enthusiasts and casual players alike, offering a unique social experience where customers can gather with friends and family to play board games while enjoying food and drinks. With a wide selection of board games available for play, from classic games like chess and Monopoly to modern favorites like Settlers of Catan and Ticket to Ride, board game cafes provide a fun and inclusive environment for all levels of players. In addition to board games, some cafes also offer other tabletop games, such as card games and role-playing games, as well as organized events and tournaments for the community to participate in.
Plant-based food products
Plant-based food products are a great niche business idea in the Philippines in 2023, as more and more people are becoming health-conscious and environmentally aware. Plant-based diets are gaining popularity due to their many health benefits, and there is a growing demand for plant-based alternatives to traditional meat and dairy products.
Personal concierge services
Personal concierge services can be a lucrative niche business idea in the Philippines. These services can range from running errands, booking travel arrangements, organizing events, managing household tasks, and more. With the busy lifestyle of many people, personal concierge services can be a great solution for those who need assistance in managing their daily tasks.
The Philippines offers a diverse range of niche business opportunities for entrepreneurs who are willing to invest their time and resources. From health and wellness to sustainable fashion, and from eco-tourism to personal concierge services, the possibilities are endless. It's essential to conduct thorough market research to determine the feasibility and profitability of your chosen niche. But with the right strategies and a solid business plan, any of these 30 unique and profitable business ideas could be the key to your success in the Philippines market.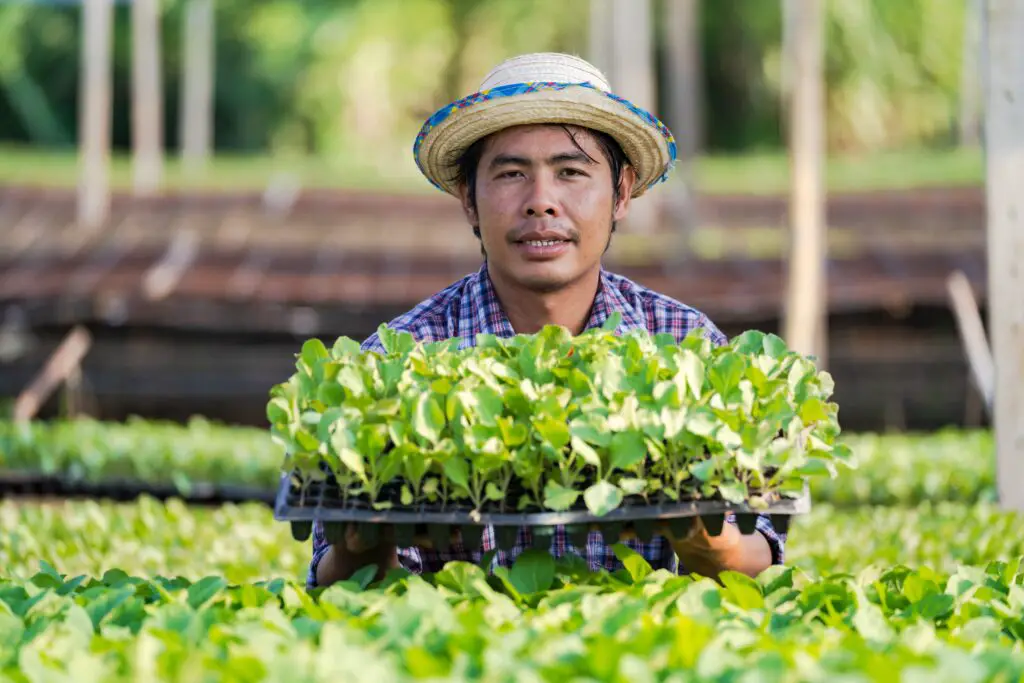 ---
RELATED ARTICLES
If you're eager to tap into the vast market of Shopee and become a successful seller in the Philippines, follow this comprehensive step-by-step guide. To become a Shopee seller in…

---