# Philippine Destinations, Beaches, Resorts, Subic Grand Seas Resort , Subic Zambales
Subic Grand Seas Resort
About
Subic Grand Seas Resort is a popular choice for visitors to Subic, whether they are exploring or simply passing through. The hotel provides a variety of services and amenities to visitors in order to give comfort and convenience. The Subic Grand Seas Resort's service-oriented personnel will greet and advise you. Each guestroom is tastefully designed and well-appointed with convenient amenities. The serene ambience of the hotel extends to its leisure facilities, which include an outdoor pool, diving, spa, massage, and kids pool. Friendly service, excellent facilities, and close access to everything Subic has to offer are three compelling reasons to stay at Subic Grand Seas Resort.
Find the best deal, compare prices, and read what other travelers have to say at Tripadvisor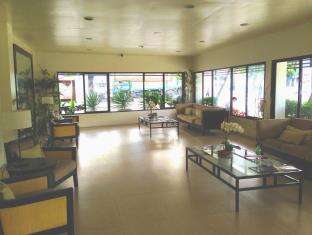 What's so great about Subic Grand Seas Resort ?
Recommended for individuals looking for a beach with a pool, especially if they have children. The rooms are comfortable, and the bathrooms are spacious. The restaurants and cafés on Barrio Barretto Beach are easily accessible. The pool is small but adequate for cooling off.
Details
Address:
83 National Highway, Barrio Barretto, Subic Bay, Subic, Zambales, Philippines, 2200

RECOMMENDED: Best Beach Destinations in the Philippines for a Perfect Holiday Vacation