# Philippine Destinations, Beaches, Resorts, Wild Orchid Beach Resort, Subic Zambales
Wild Orchid Beach Resort
About
Wild Orchid Beach Resort, conveniently located in the heart of Subic Bay's tourism district, guarantees a calm and memorable stay. Everything you need for a good stay is provided by the hotel. You can take advantage of amenities like as 24-hour room service, free Wi-Fi in all rooms, 24-hour security, daily housekeeping, and a fax machine. Comfortable guestrooms provide a good night's sleep, with some rooms including amenities such as LCD/plasma screen televisions, air conditioning, desks, mini bars, and balconies/terraces. The hotel has recreational services such as watersports equipment rentals, wind surfing, snorkeling, a private beach, and a fitness center to improve visitors' stay. Whatever your purpose for visiting Subic (Zambales), Wild Orchid Beach Resort will make you feel at ease.
Find the best deal, compare prices, and read what other travelers have to say at Tripadvisor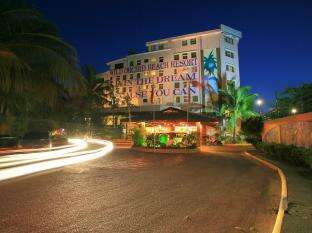 What's so great about Wild Orchid Beach Resort ?
The rooms are spacious and comfortable, the pool is large and clean, the amenities are excellent, and the staff are friendly and attentive. There are canteens and mini-marts nearby. The cuisine is excellent and served in generous portions.
Details
Address:
Baloy Long Beach, Barrio Barreto, Subic Bay, Subic, Zambales, Philippines

RECOMMENDED: Best Beach Destinations in the Philippines for a Perfect Holiday Vacation